Technically, Sandra has been going out with Bryan Randall for months, but I still can't help thinking he's the "new" boyfriend. He's a hottie, so you can understand why Sandy fell for him. I just hope he's not using her or anything. It will surely break her heart.
Speaking of the lovebirds, they were spotted catching a flight back to Los Angeles after enjoying a romantic vacation in Austin, Texas, last week. In fact, the two were seen grabbing some food at a bakery over the weekend. Both were dressed in casual attire, but I liked how effortlessly cool Sandra looked in her black shirt and white denim cutoffs. She teamed the combo with dark sunglasses, a mini crossbody, and some Isabel Marant sneakers.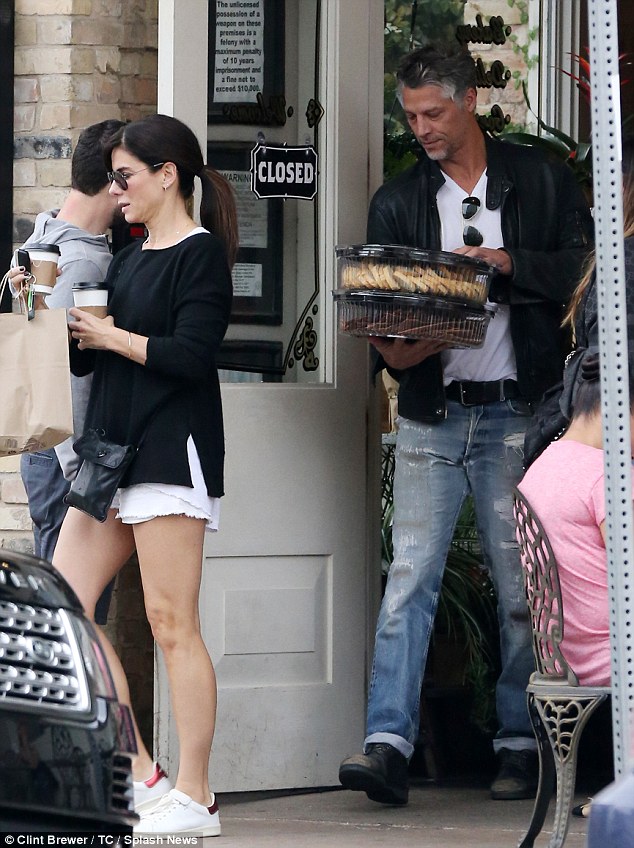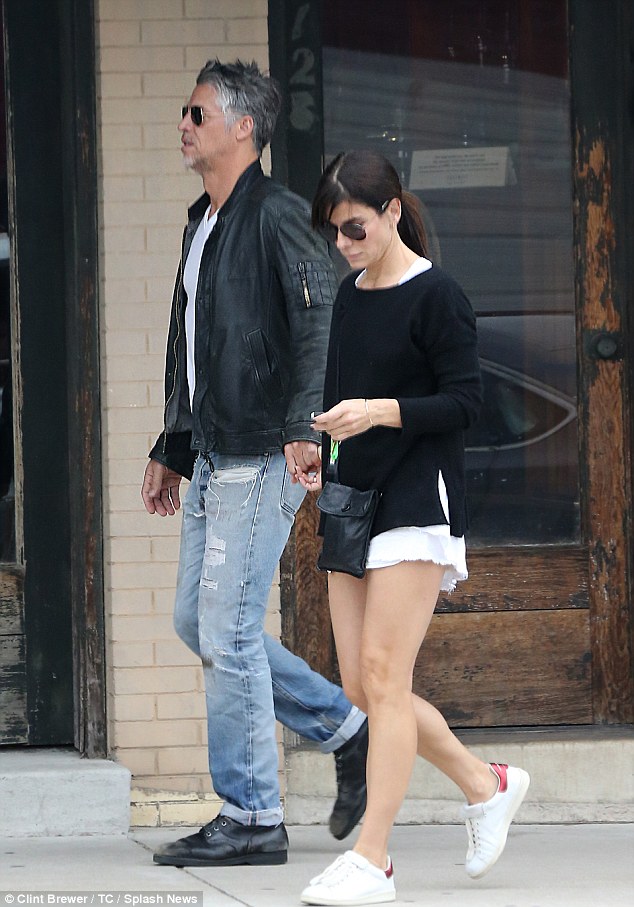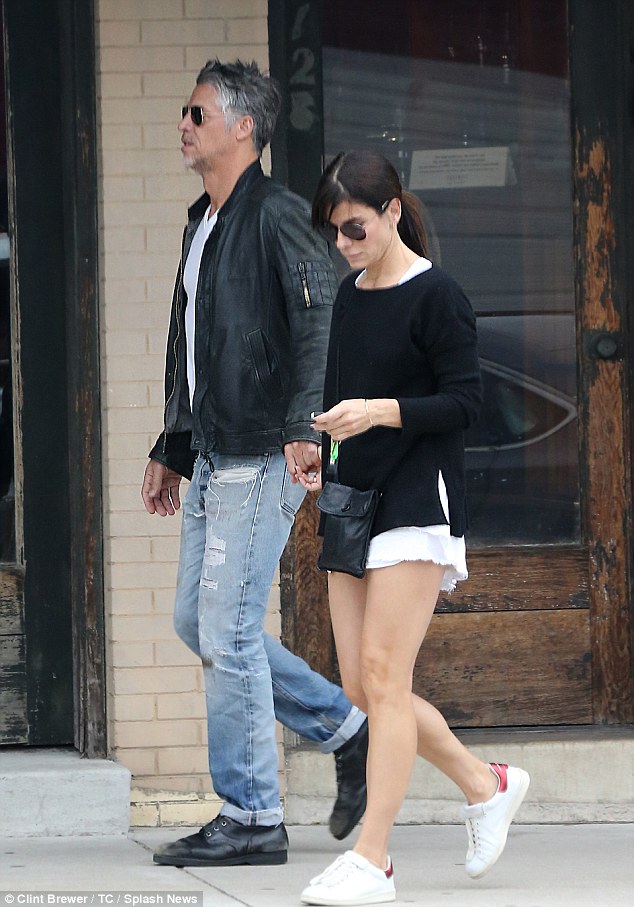 Sandra Bullock and Bryan Randall grab some food at a bakery in Austin, Texas, on February 20, 2016
Sandra continued to display her impeccable fashion sense at the airport, where she was seen sporting a striped shirt with dark skinny jeans and a pair of 80s-inspired loafers. Capping off the look were a scarf and black-rimmed spectacles, which she soon replace with dark glasses.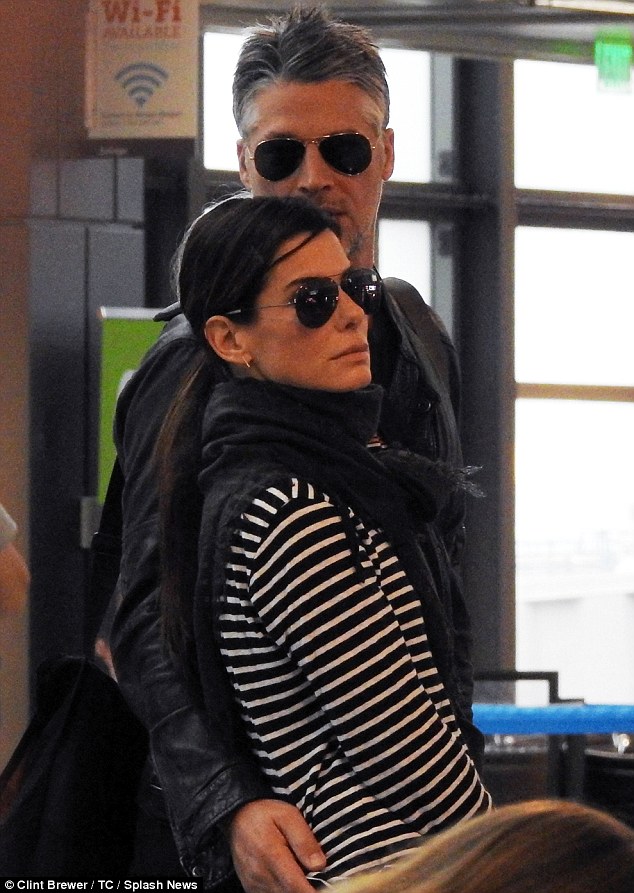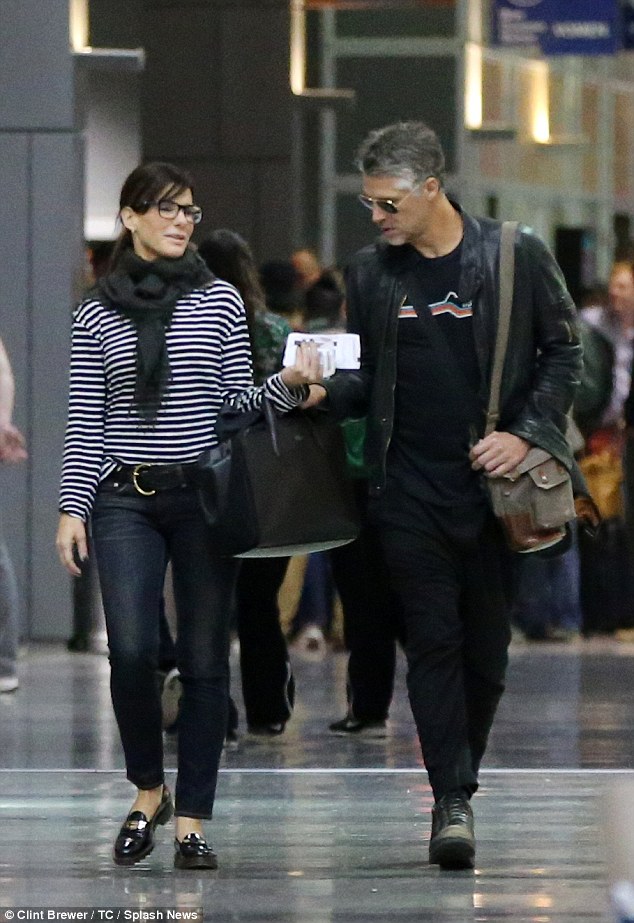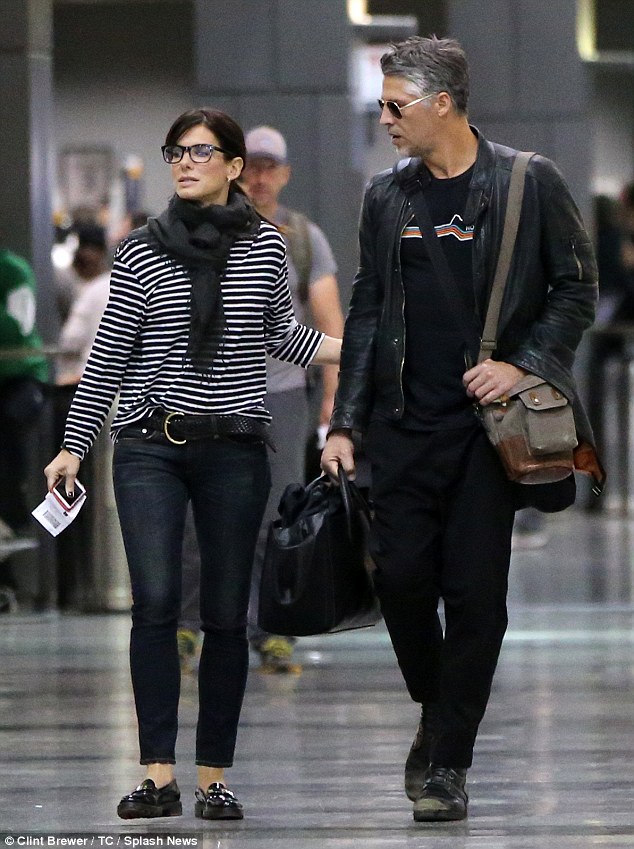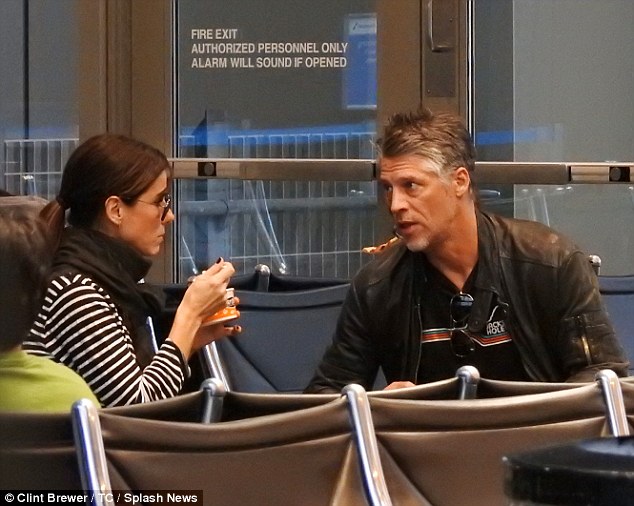 Sandra and Bryan catch a flight to Los Angeles on February 21, 2016
Besides the fact that they look really good together, how do you like Sandy's style here?
I agree. It's nothing special, but she's got that certain something that makes her look effortlessly elegant and cool in any outfit. The je ne sais quoi may be hard to replicate, but fortunately for us, her simple outfits aren't difficult to copy. The key is to make sure you choose pieces that flatter, are well-made, and timeless.
I couldn't find any details on Sandra's outfit, but just in case you're loving her plane-ride look, try stealing it with these loafers from Manolo Blahnik. These shoes come in suede and feature lug soles, much like her pair: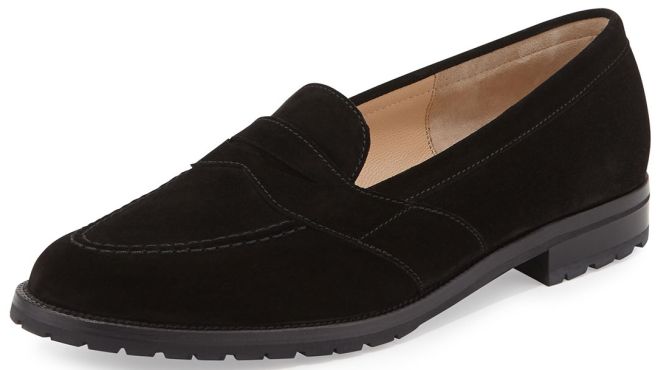 Manolo Blahnik Consulta Suede Loafers, $745
Sandra's Isabel Marant sneakers are the "Bart". Here's a similar pair with a yellow accent on the back instead of maroon. The sporty kicks look very similar to the Stan Smith sneakers from Adidas, but with a pricier tag.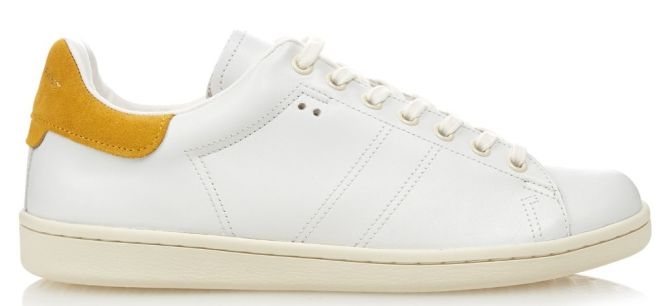 Etoile Isabel Marant Bart Leather Sneakers, $420