At almost five months along, she is firmly in the second trimester of her pregnancy. But Sam Faiers didn't let her blossoming baby bump hold her back as she indulged in a spot of bowling while promoting the re-opening of the Lockmeadow shopping centre in Maidstone, Kent, on Thursday. The 26-year-old star looked to be having the time of her life as she showed off her bowling prowess – as well as her rapidly expanding tummy – at the event.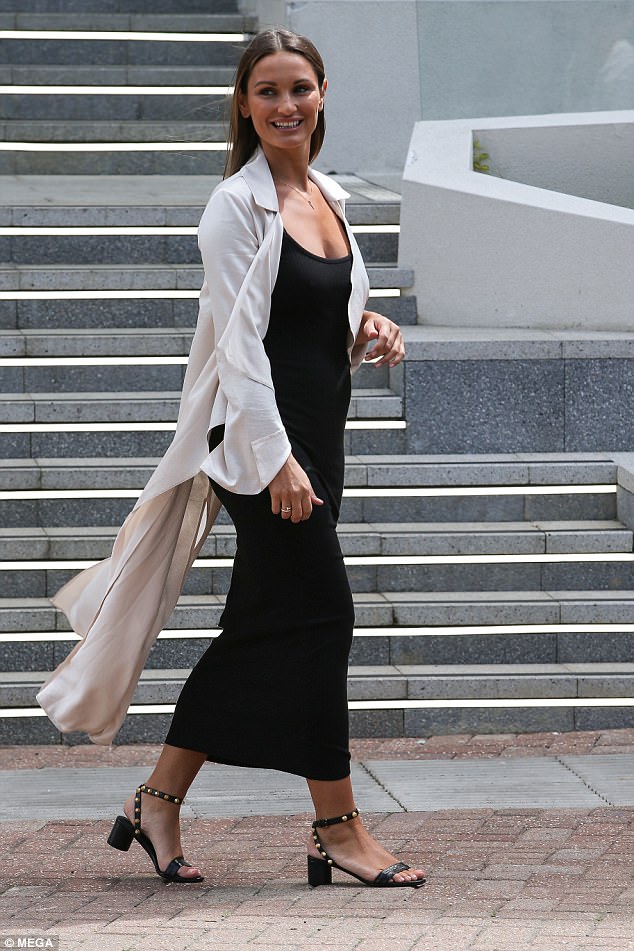 Clad in a typically chic ensemble, Sam sported a form-fitting black maxi dress, which was elegantly layered beneath a billowing silk shirt. Opting for footwear that boasted both comfort and style, the expectant star donned black sandals that featured a block heel and gold studded detailing.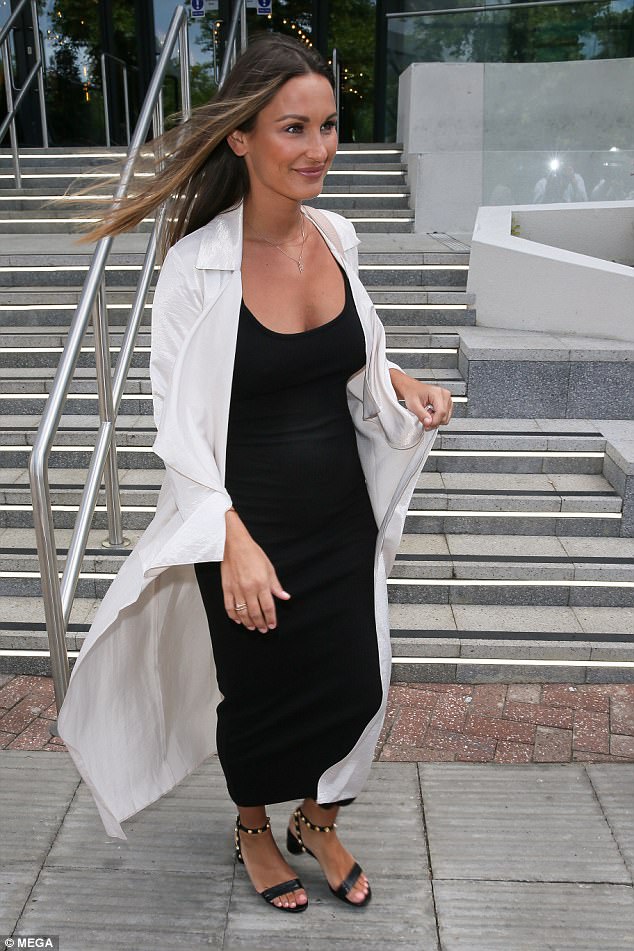 Her ombré tresses were worn in a pin-straight style around her gorgeous face, which looked to be positively glowing. It wasn't hard to believe that Sam has only just returned to the UK following a family holiday, as the former TOWIE star also sported a serious tan. Fully immersing herself in the fun the shopping centre had to offer, the mother-of-one hit the bowling alley, where she was pictured looking pensively down the lane before rolling her ball.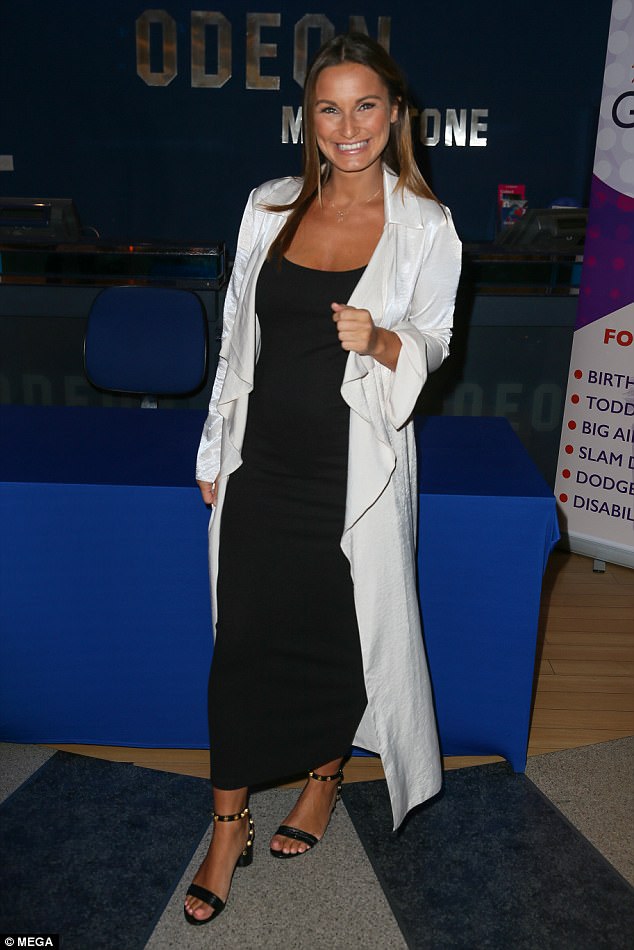 And her concentration seemed to pay off as Sam went on to achieve a strike – and appeared to give herself one heck of a cheer. The Mummy Diaries star also demonstrated just how broody she is ahead of the arrival of her second child with boyfriend Paul Knightley. The beauty was pictured cooing over a baby in a pram as she stopped to chat to some of the other mothers at the opening.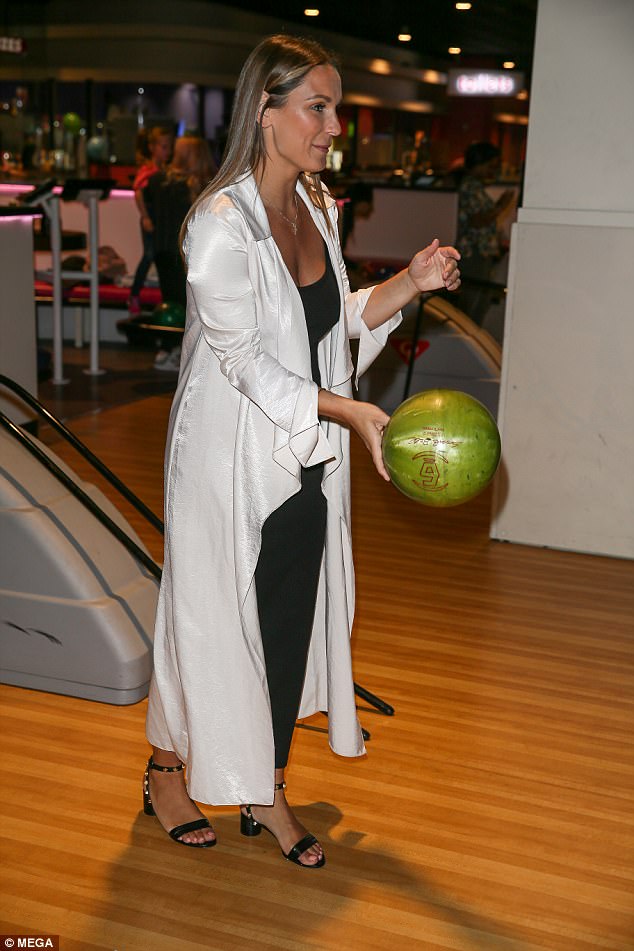 While the reality star is still four months from her due date, it seems the baby preparations are already well under way.  MailOnline has recently learned that the Essex native has purchased the perfect family home in Hertfordshire, with the property burning a £2.9 million hole in Sam and Paul's pockets. A source explained: 'Samantha and Paul have been looking for the perfect property for some time and they've now found a property they believe is perfect to bring up their family.'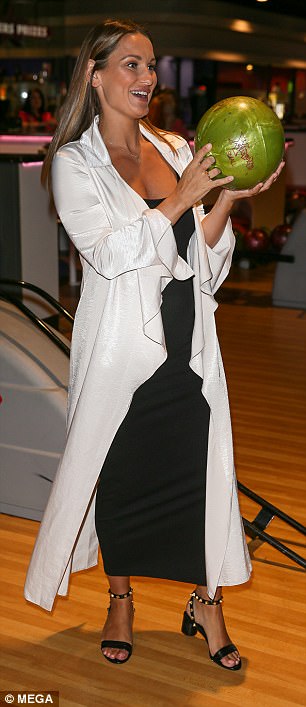 The insider added: 'The property is located in a privately gated road and boasts its own swimming pool along with several acres of land.'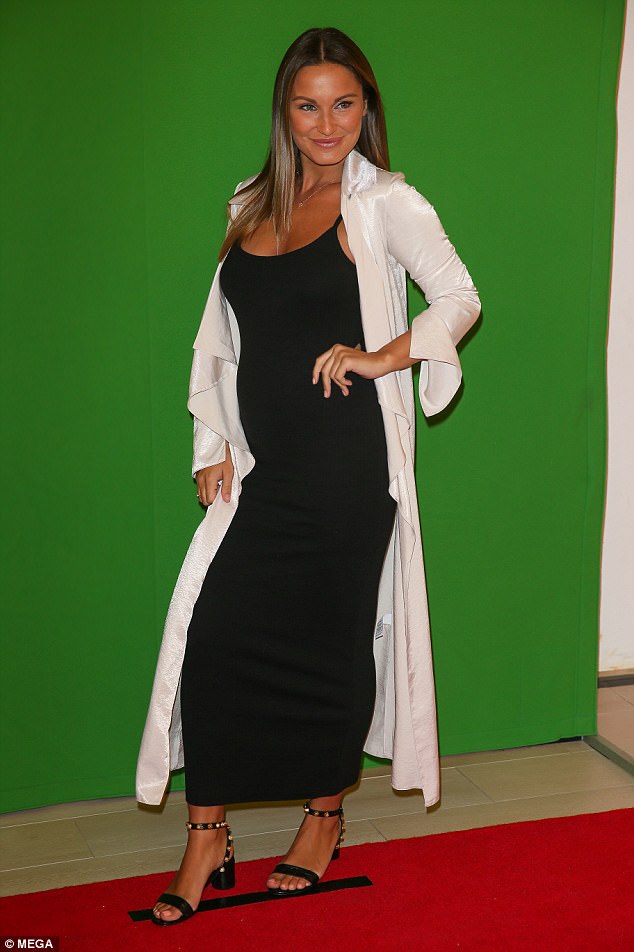 It was previously reported that Sam and Paul were renting the home of One Direction star Niall Horan on a temporary basis while they house hunted.  The move from their native Essex was reportedly prompted by her desire to ditch the TOWIE
[The Only Way Is Essex] association.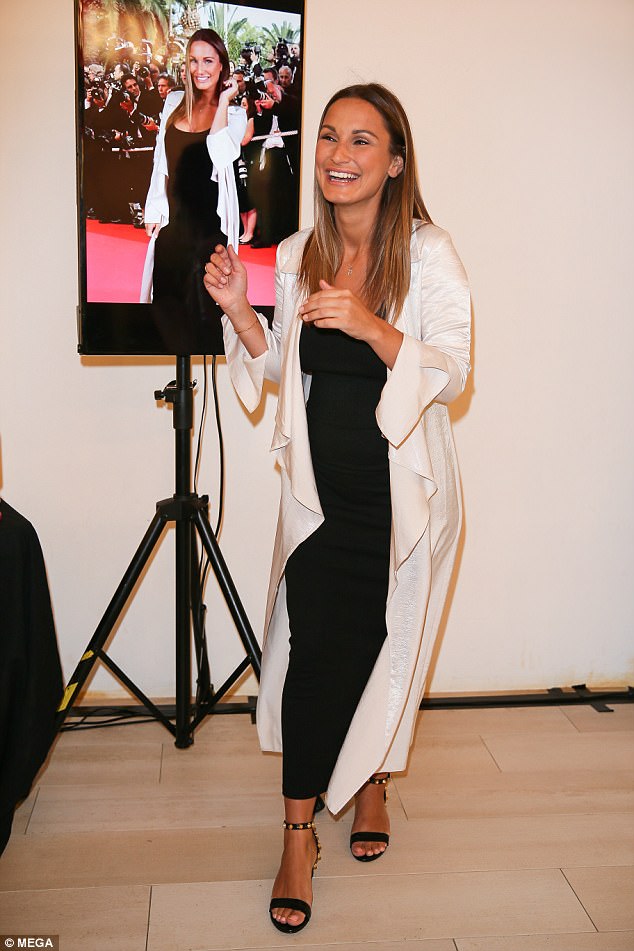 In the last series of The Mummy Diaries, a series which follows Sam and her family through early family life, fans saw Sam and Paul exploring the idea of life in Los Angeles. But properties in Venice Beach were not quite up to Samantha's standards, like they were in Beverly Hills.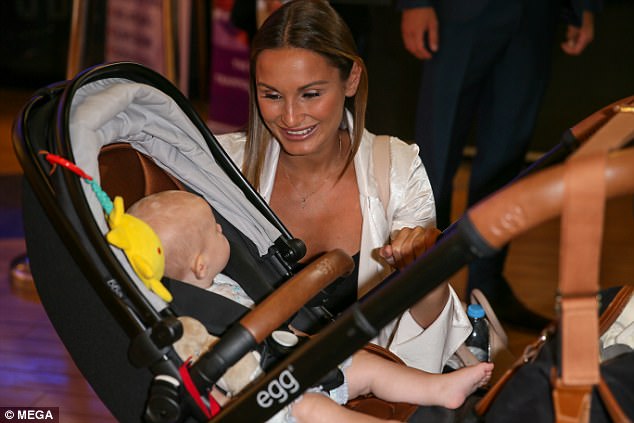 The beauty was pictured cooing over a baby in a pram as she stopped to chat to some of the other mothers at the opening.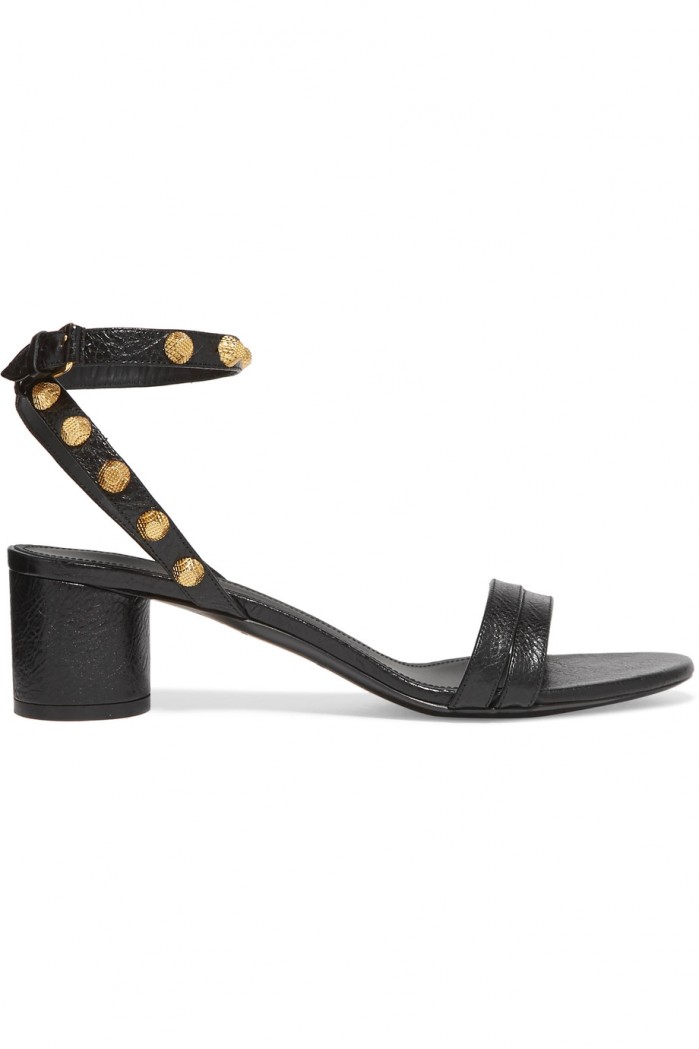 Balenciaga's sandals have been made in Italy from glossy textured-leather and punctuated with the label's signature gold 'Giant' studs. The sleek and minimal silhouette is endlessly versatile and perfect for pairing with your favorite summer dresses and skirts. The 50mm block heel provides just the right amount of lift.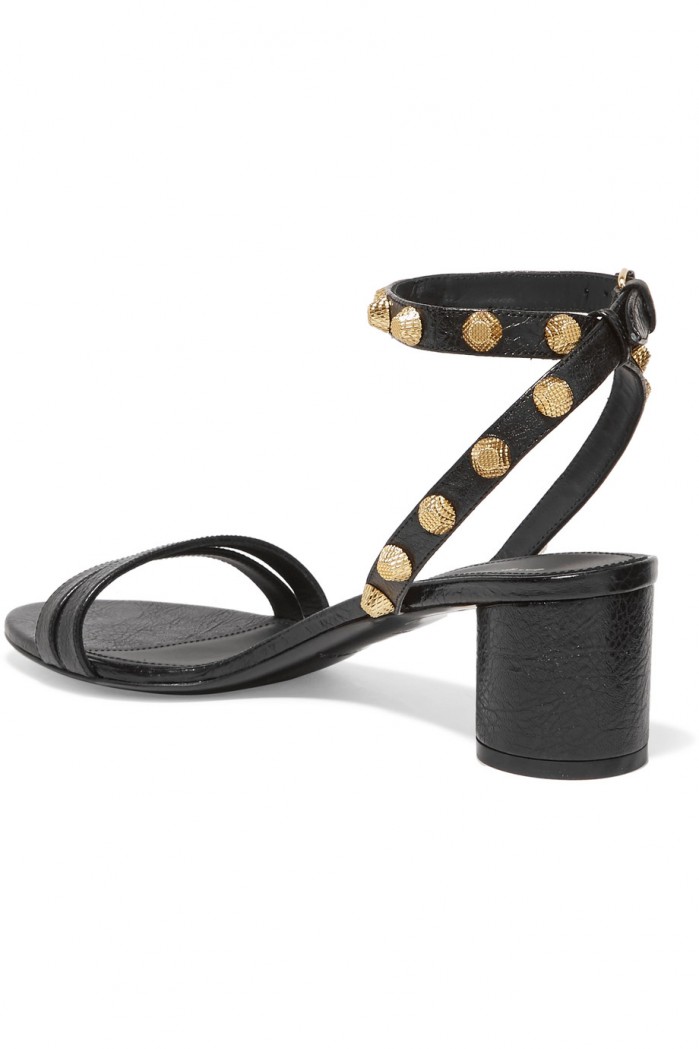 The block heel is much more wearable than a stiletto, plus the simple ankle strap style is super flattering. When teamed with a black midi dress and a duster coat, the former TOWIE star looked flawless!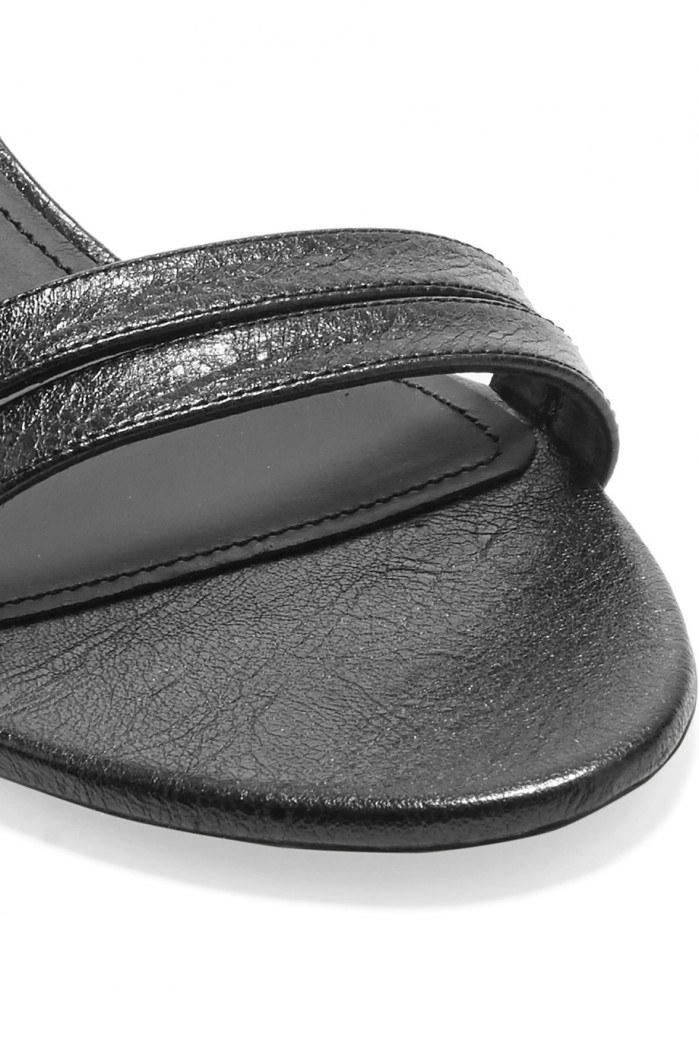 Click the link Buy to grab her sandals now at Net-a-Porter. Or get the Balenciaga look on a budget with the options below: