Rosie Huntington-Whiteley turned more than a few heads as she went shopping in Los Angeles on Friday. The leggy blond transformed the street into her very own runway as she strut her stuff in a pair of perfectly fitted skinny jeans teamed with a statement jacket and some sexy pointed strappy boots. Other extras  she used to complete her getup were a pair of dark sunnies, a pendant necklace, and a Givenchy purse. Overall, Rosie looked chic (per usual) and sexy.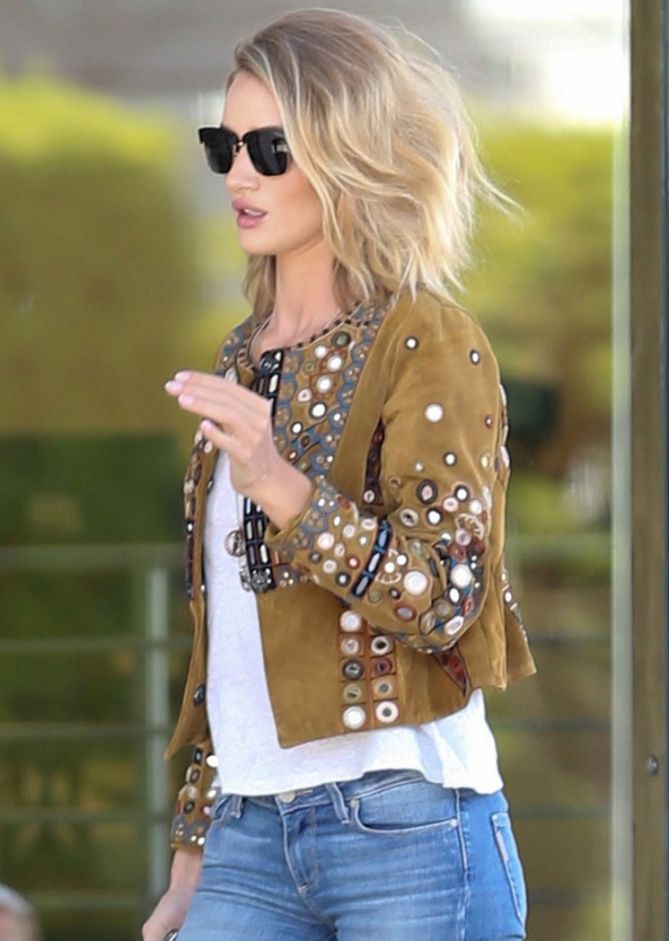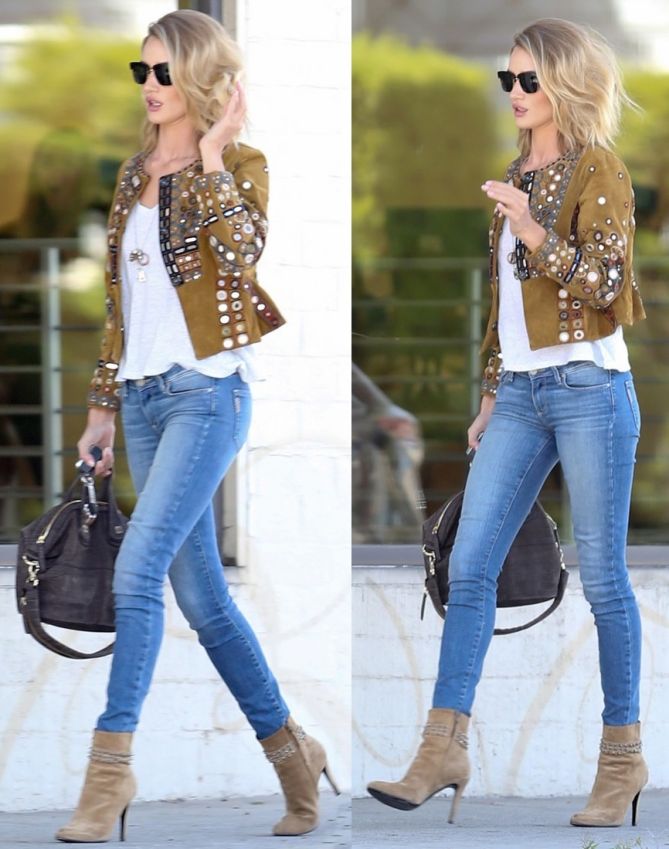 Rosie Huntington-Whiteley turns heads as she goes shopping in Los Angeles on April 17, 2015
Sigh. Don't you just wish you could be her for a day? As always, she never fails to impress. Do you think she puts a lot of effort into it? I highly doubt it. Some girls are just born with it, I think.
Rosie's jeans are from Paige denim, while her sunnies are from Tom Ford. I couldn't find any details on her statement topper, but my guess is it's from Isabel Marant or Burberry.
As for Rosie's strappy boots, those are from Saint Laurent. They're called the "Cat" fringed boots, and sadly, already sold out. You may, however, try the fringe Cat boots instead. They have shorter heels and feature fringes on the shafts. Team with blue skinny jeans and a tan suede jacket to complete the look: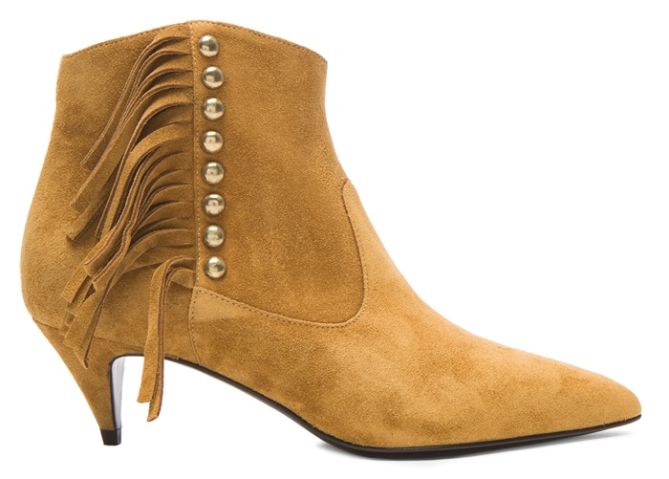 Saint Laurent Fringe Cat Boots, $1195