Sorry for doing a second Rosie post for the week. I just had to feature her again today. It's all thanks to a pair of strappy sandals she wore this week.
Rosie was spotted running errands in Beverly Hills on Wednesday, and for the activity, the blond beauty slipped into a playful star-print dress detailed with a ruffled hem.
Yes, it was another black attire from the supermodel, but it was oh-so-NOT boring. Rosie teamed the frock with black sunnies, her usual YSL clutch, and a pair of low-heel sandals fashioned with ruched straps. Again, the shoes were anything but plain-looking. They came with an interesting set of heels while the straps appeared to have been crafted from some type of textile.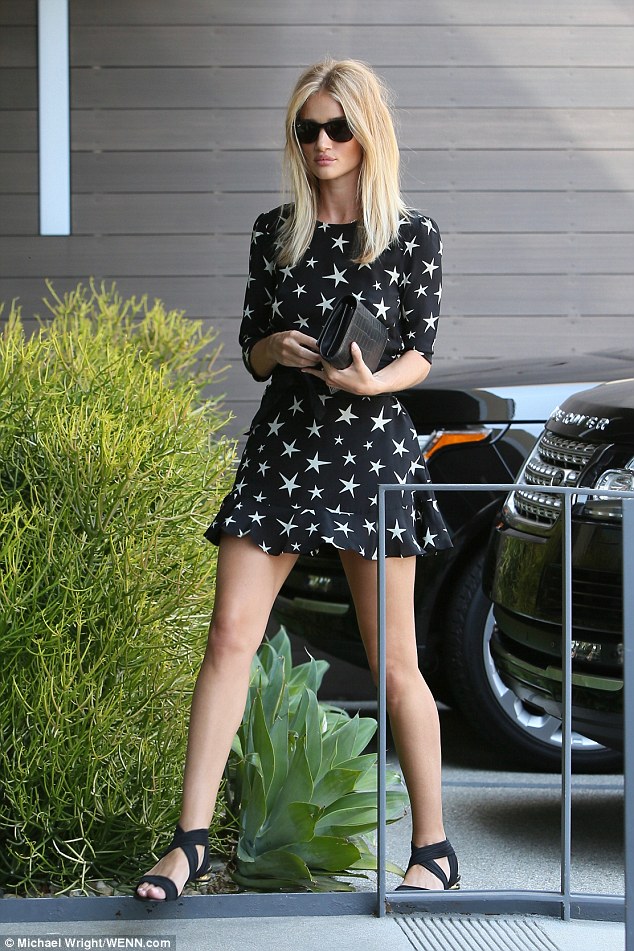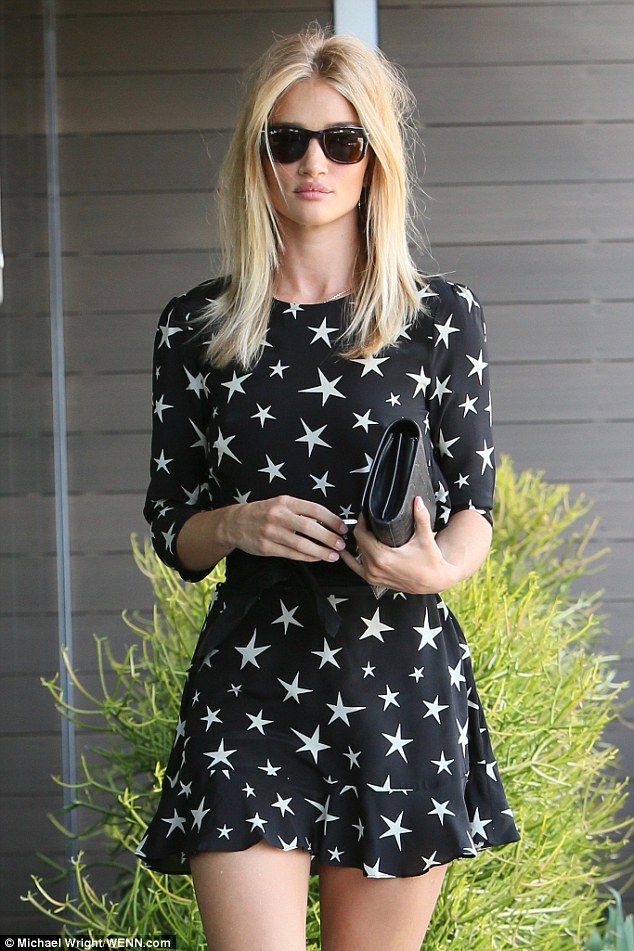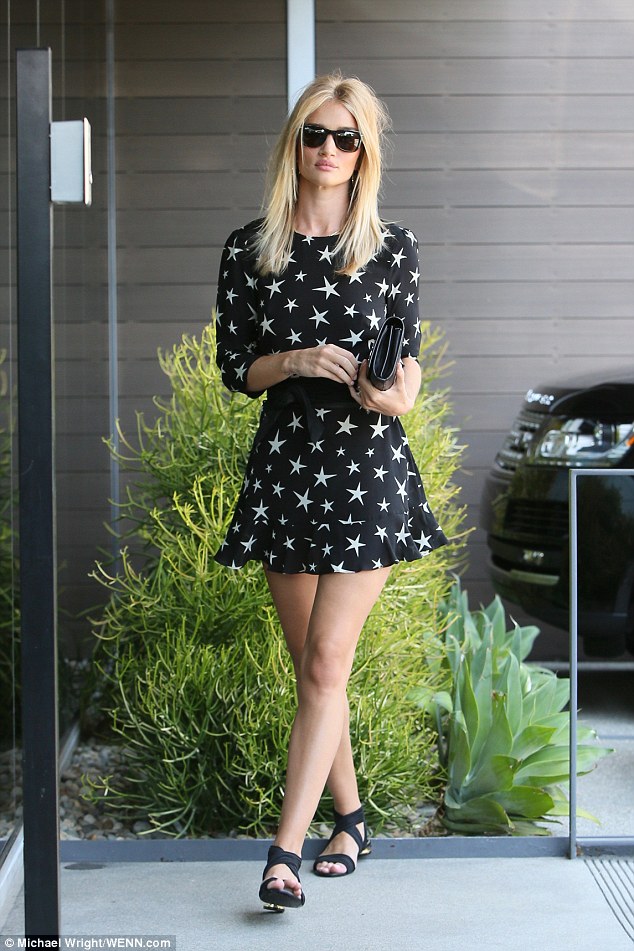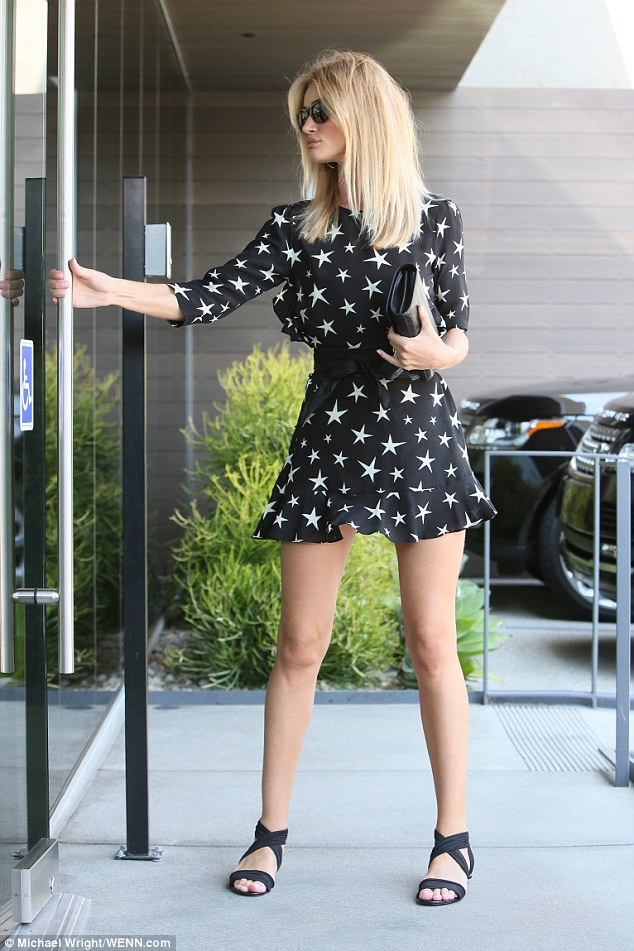 Rosie Huntington-Whiteley runs errands in Beverly Hills on August 3, 2016
Sigh… She looks stunning! I wish I could trade places with her for a day. Don't you?
Now on to the fashion. I love this outfit. It's girly, classy, comfy, sexy, laid-back, and cool all at once. Yes, it is indeed one for the books. The good news is, if you're willing to pay for it, you CAN look exactly like Rosie here.
The dress is by Realisation, and you can buy it online for $195. The Saint Laurent Monogram Clutch is easy to find, and so are the Ray-Ban Wayfarers covering her peepers.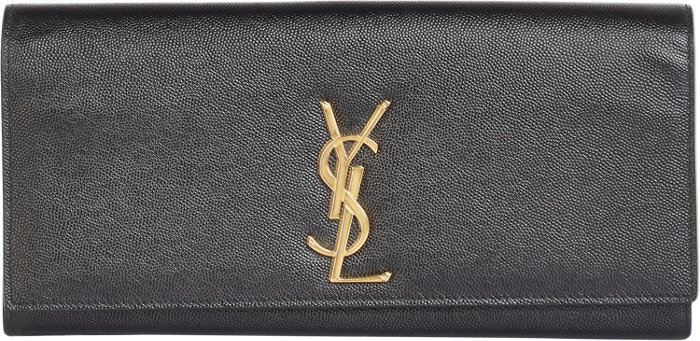 Saint Laurent Monogram Clutch, $1150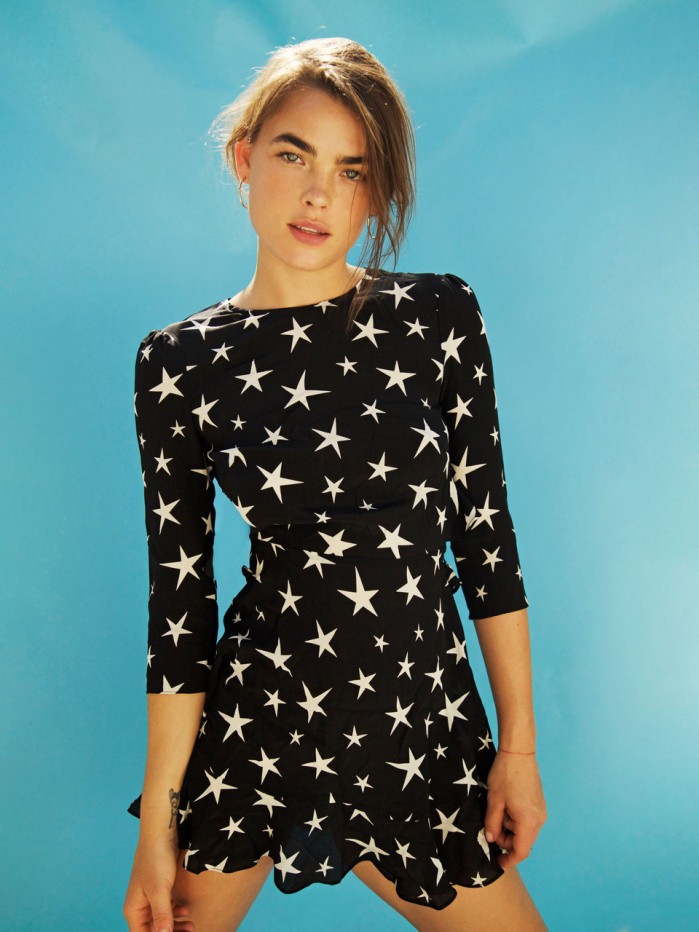 Realisation The Goldie Star Struck Dress, $195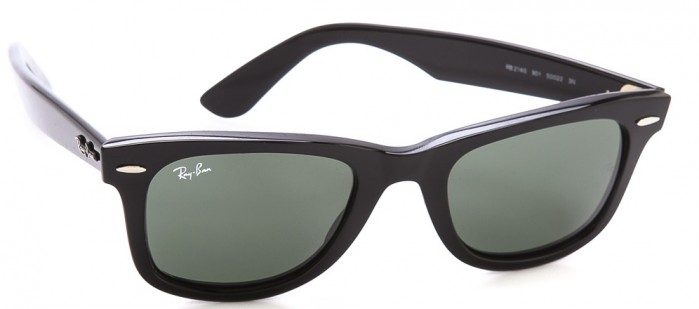 Ray-Ban Original Wayfarer Sunglasses, $150
Now back to why Rosie's here (again) in the first place — those shoes!
A quick look-up was all it took. Rosie's sandals are by Tom Ford, and dare I say they're the cutest EVER?
I'm so in love with the low cylindrical block heels attached to the beauties. They remind me of Roman architecture columns. I also love how the plissé-satin straps make them look elegant and expensive. Altogether, a must-have if you can shell out $1090 for the pair of sandals.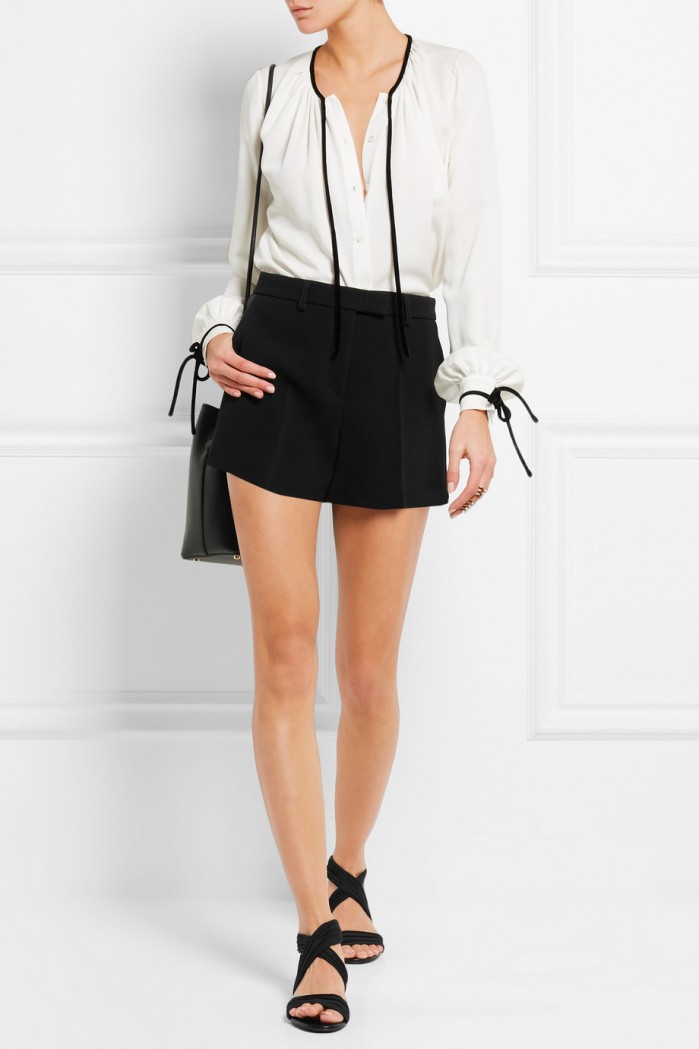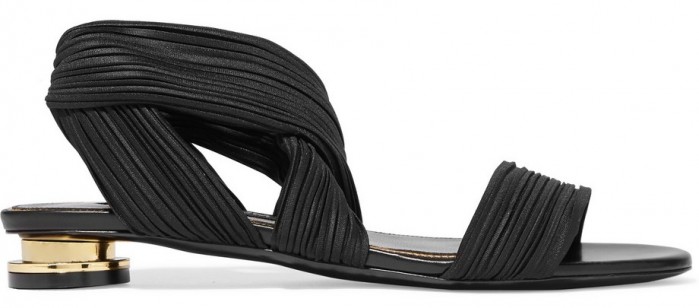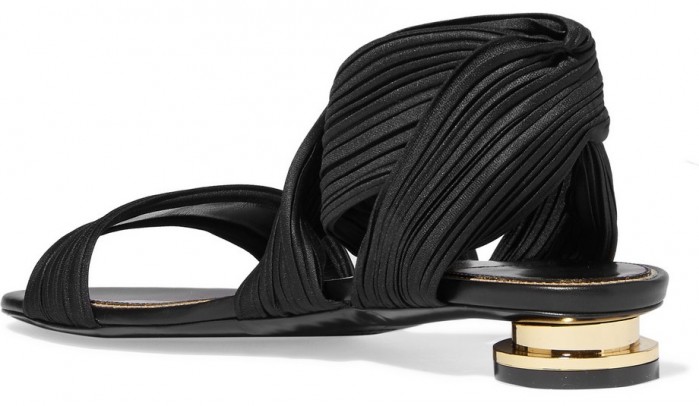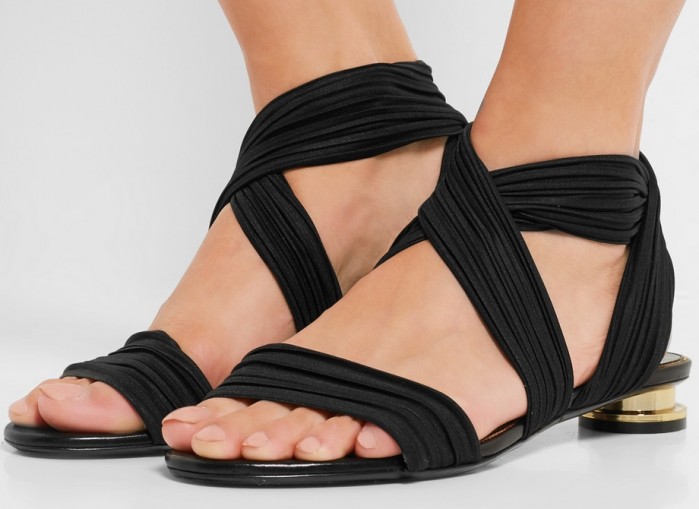 Tom Ford Plissé-Satin Sandals, $1090
If you don't want to spend that much but still would love to get quality footwear, I suggest you grab any of these sandals from Frances Valentine. They're not cheap, but they come with heels that are just as interesting, and they look well-made.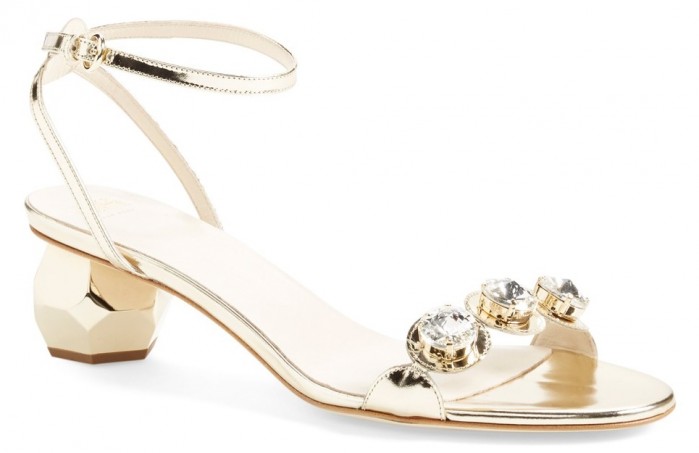 Frances Valentine Beatrice Ankle Strap Sandals, $495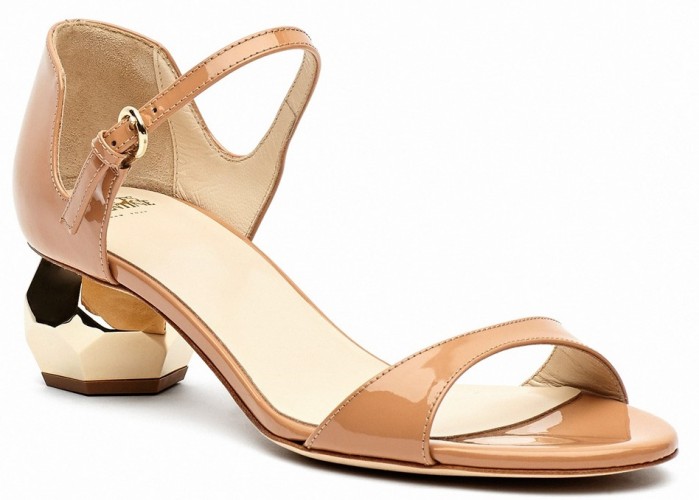 Frances Valentine Bella Ankle Strap Sandals, $475