Rosie Huntington-Whiteley's model-off-duty style has always been worth checking out. I've actually yet to see the leggy blond in something questionable.
Last week, she was spotted arriving at LAX with her boyfriend, Jason Statham, in an unusual ensemble. The outfit was quite eclectic and festive, as it included a floral oriental-inspired jacket and a pair of embellished sandals — two very busy accessories that clashed and commanded attention.
She used the extras with an all-black outfit teamed with a blue tote and a gray fedora hat. In other words, Rosie somehow overdecorated herself. But the strange thing was, despite the assortment of items she was wearing, she still managed to look good.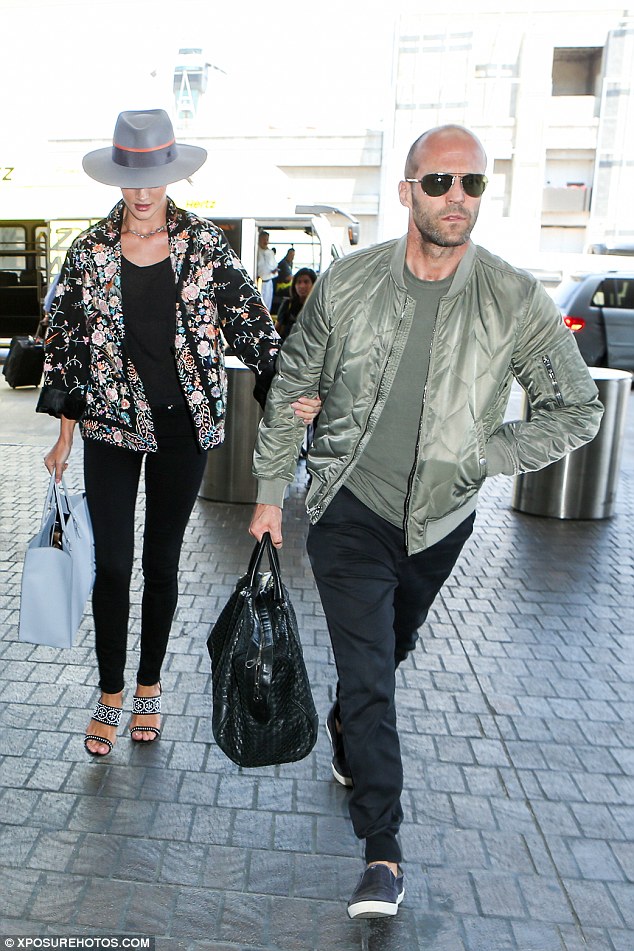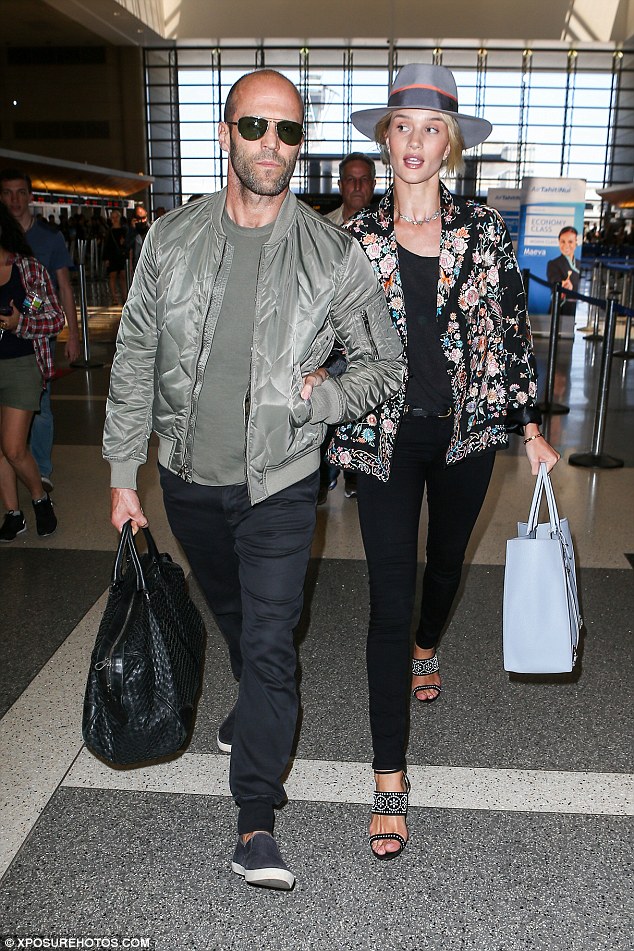 Rosie Huntington-Whiteley and Jason Statham arrive at LAX on July 23, 2015
Think you can wear Rosie's outfit and get away with it?
I don't think I can. I will probably wear the jacket or the sandals, but not both. Rosie is in a league of her own, so she can pull off just about anything.
I couldn't find any details on Rosie's embroidered jacket, but I have no doubt it is expensive. It will most likely cost you at least a thousand dollars.
The rest of the pieces, however, have been ID'ed. For starters, her purse is from Balenciaga ($2295), while her black tank top is from Chloe ($550). The black jeans are from Paige ($179), while the hat is from Maison Michel ($471).
Lastly, Rosie's embellished sandals are from Tabitha Simmons. Dubbed as the "Blaze", the shoes feature thin straps at the toes and wide embellished straps at the vamps. They also come with very slim buckled ankle straps, as well as sturdy 4-inch-tall wooden block heels.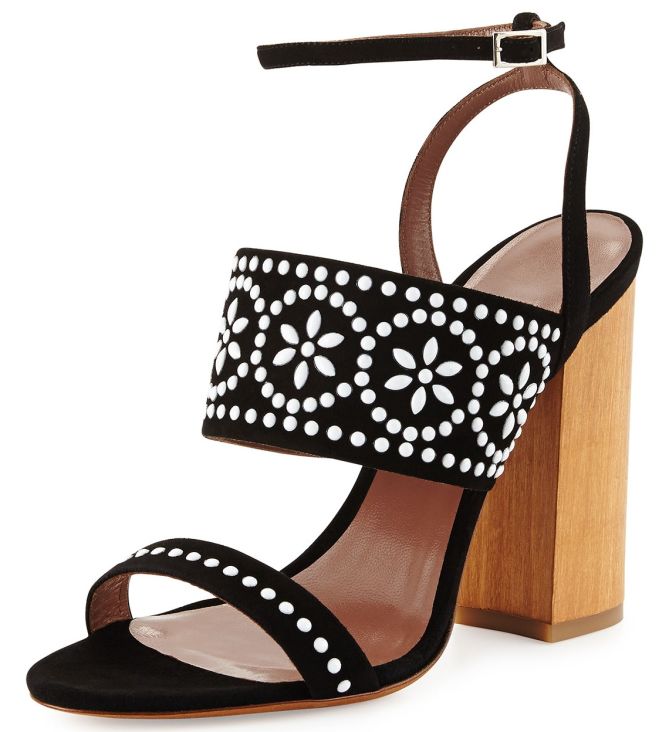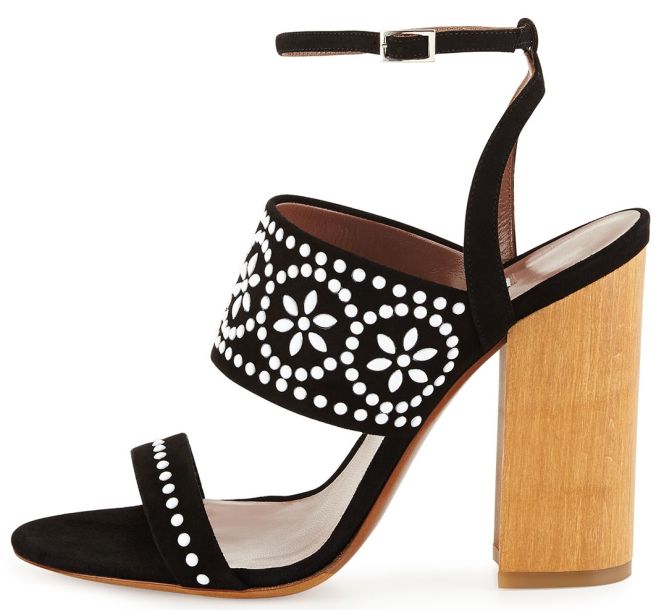 Tabitha Simmons Blaze Embellished Sandals, $895
If you add up the cost of everything Rosie wore for the day, it will amount to almost $5000 (assuming the jacket is about $1000++). That is a lot of money for a few pieces, which sounds sinful. In any case, if you can afford the purchase and you feel they're worth it, go ahead and shop away.