These days, it's ok to wear a slip dress to a red carpet event. That is, if you can pull it off without looking like you're headed for the bedroom.
Rosie Huntington Whiteley is one lady who has managed to make the slip dress look black-tie worthy. At the Summer Ball of Marks & Spencer held in London on Tuesday, the blond beauty slipped into a silky floral number from her very own Rosie for Autograph collection. She teamed the floor-grazing piece with dainty heels, barely-there jewelry, and a satin clutch. Altogether, Rosie looked exceptionally classy in her attire.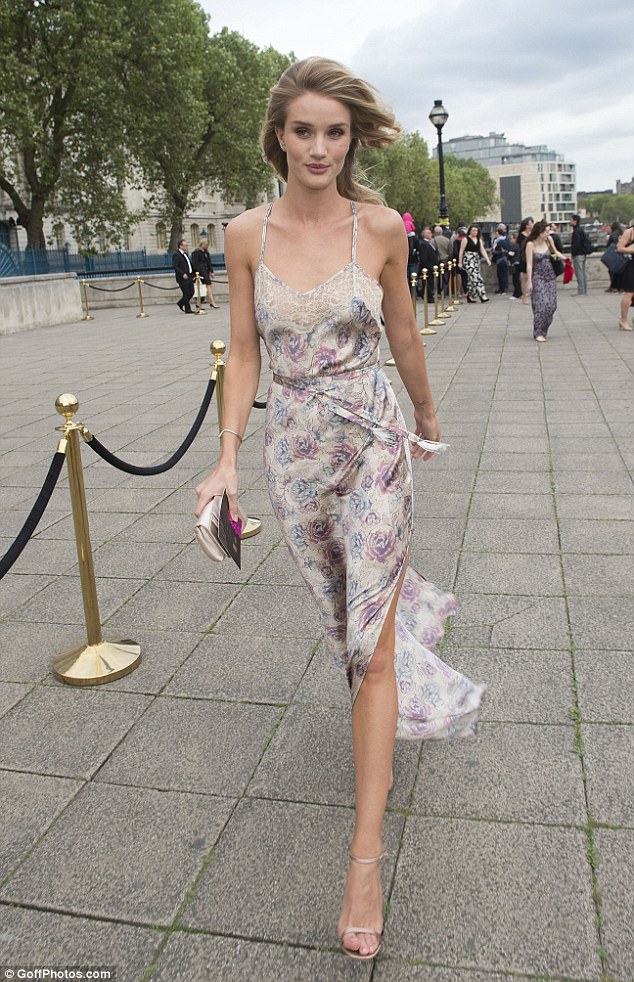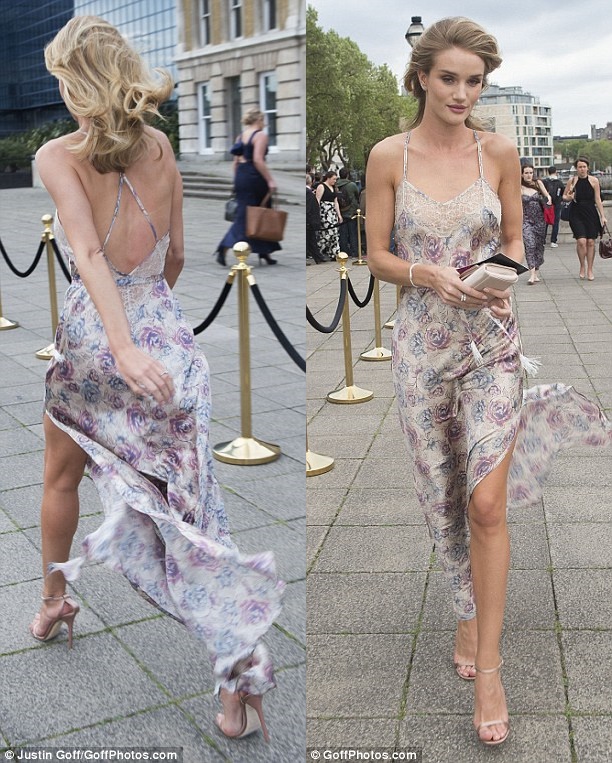 Rosie Huntington-Whiteley heads to the M&S Summer Charity Ball held in London in a floral slip dress on May 17, 2016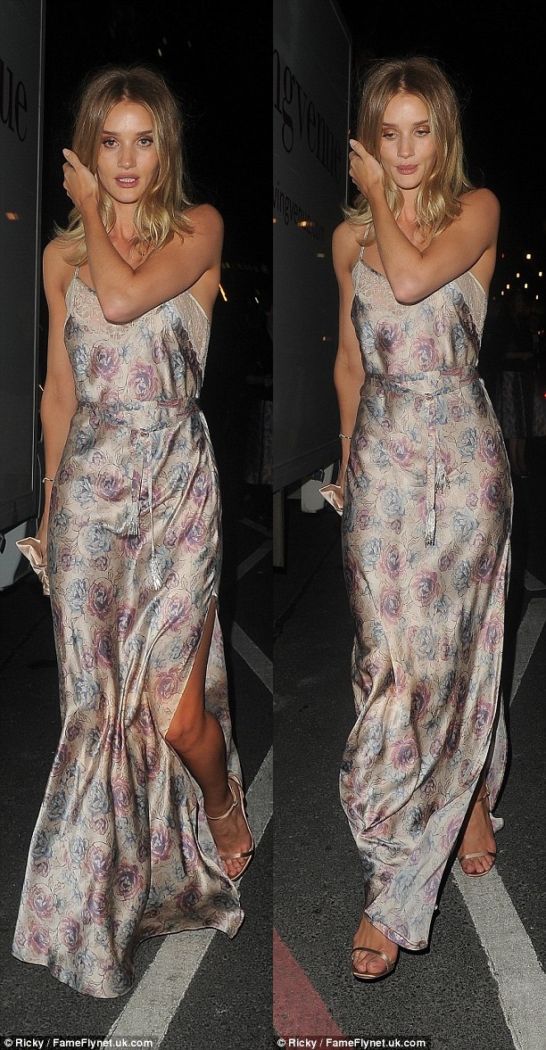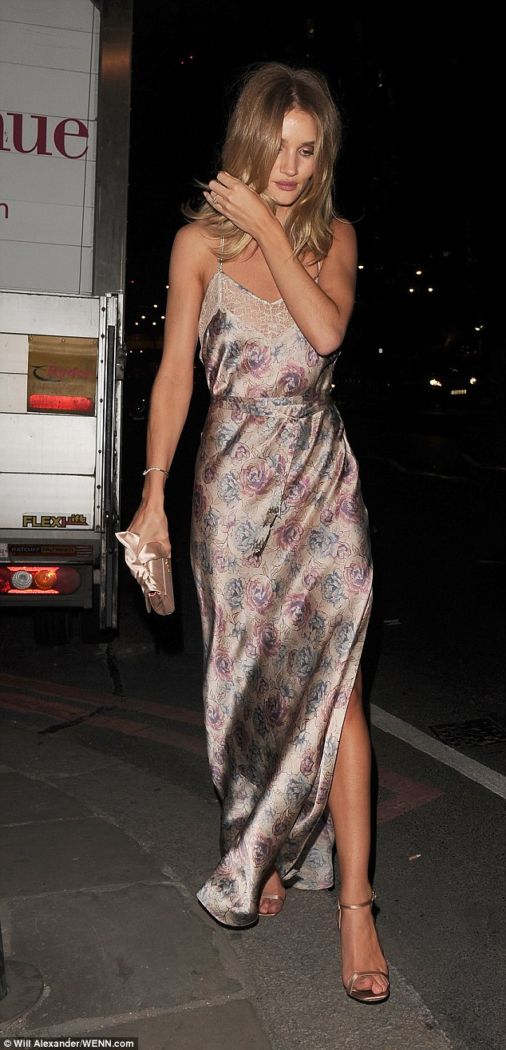 Rosie leaves the venue with her hair a little messed up, though still looking fabulous
Now, that, ladies, is how to rock a slip dress.
Rosie kept things understated, but still glamorous. The fact that her dress has a belt makes it look less like a slip, I guess.
If you're going to take a cue from Rosie here, go with a slip with details; like a print, or a lace panel, or a belt. Also, make sure you team the piece with classy accessories. In Rosie's case, she chose delicate diamond jewelry and dressy satin sandals.
Speaking of the sandals, they're the "Minny" from Jimmy Choo. The style comes in various materials such as metallic and patent leather, but for reference, below is a closer look at the satin pair on Rosie. They feature 4-inch-tall heels and very slim straps: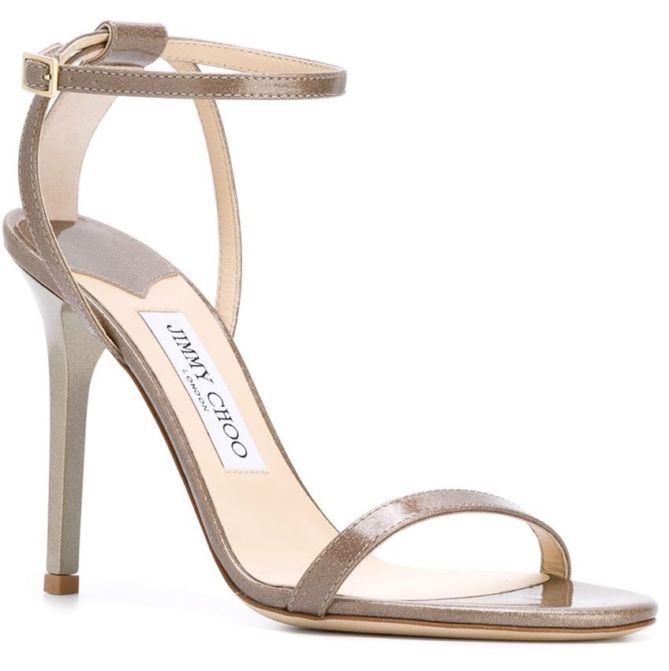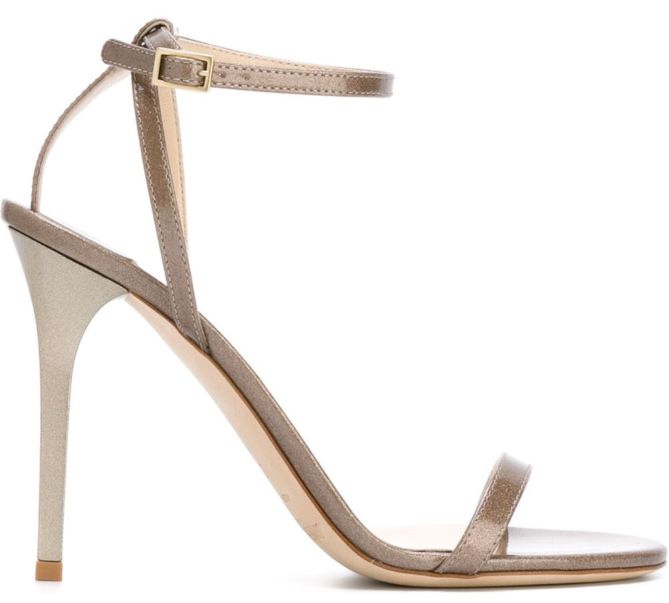 Jimmy Choo Minny Satin Sandals, $795
You can also grab a shorter version with 3.25-inch-tall heels if you value comfort. Here's a pair in textured gold. They will, however, cost you just as much: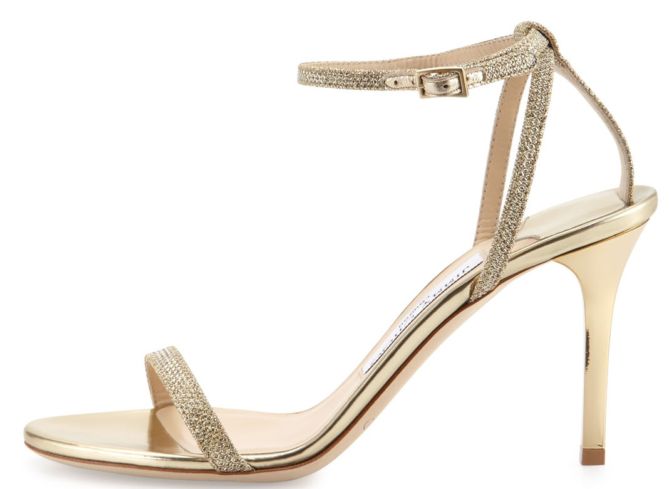 Jimmy Choo Minny Sandals in Glittered Gold, $795