They say you only need one wow-worthy piece (or two) in order to make a statement. They also say accessories can make or break an outfit.
Rosie Huntington-Whiteley only knows this too well. The leggy supermodel was spotted making a case for earth tones while out and about in London on Wednesday. Her attire for the outing was nothing short of show stopping. The base outfit was a simple mix of skinny jeans and a white shirt, but the extras she used to go with made a huge difference.
Capping off Rosie's attire were a pair of knee-high boots in rich and bright camel color and a brown buttoned coat that oh-so complemented the shoes on her feet. The result was a simple but chic outfit that was visually appealing with its cocktail of earth-toned extras.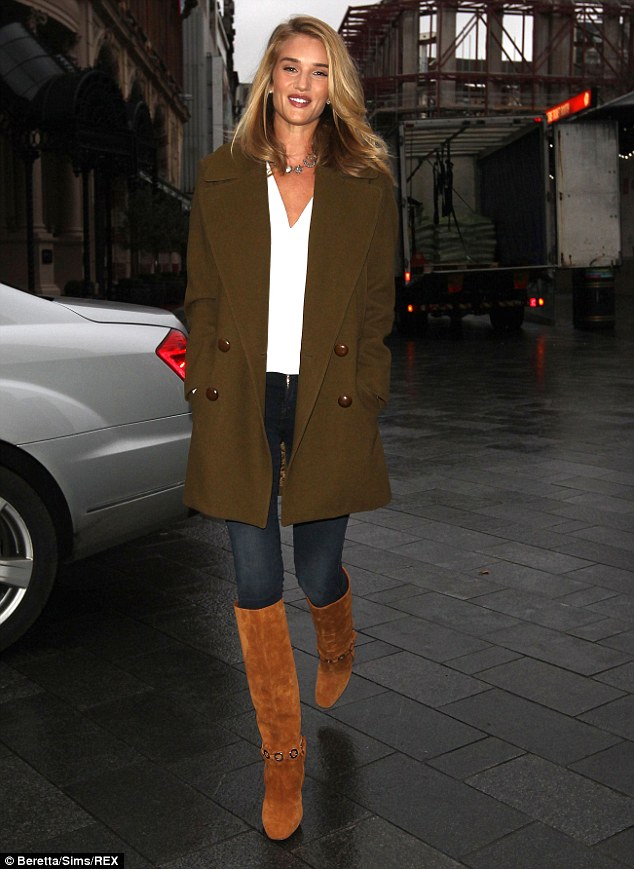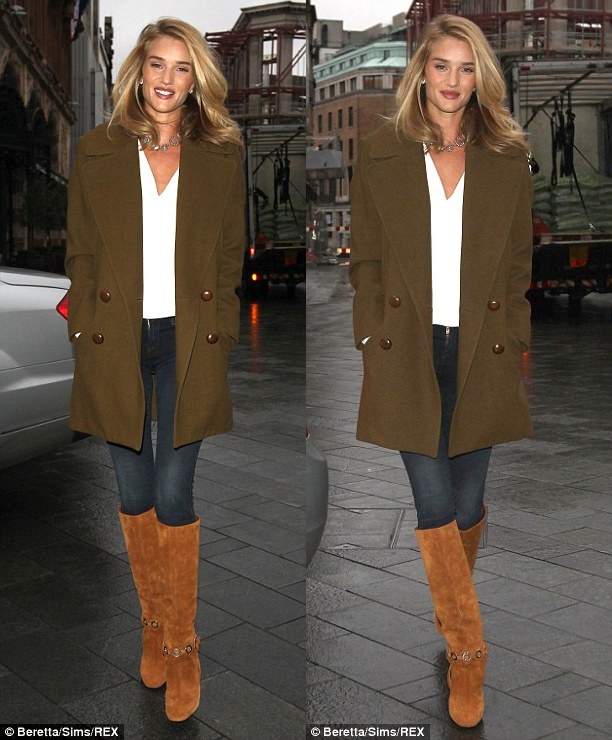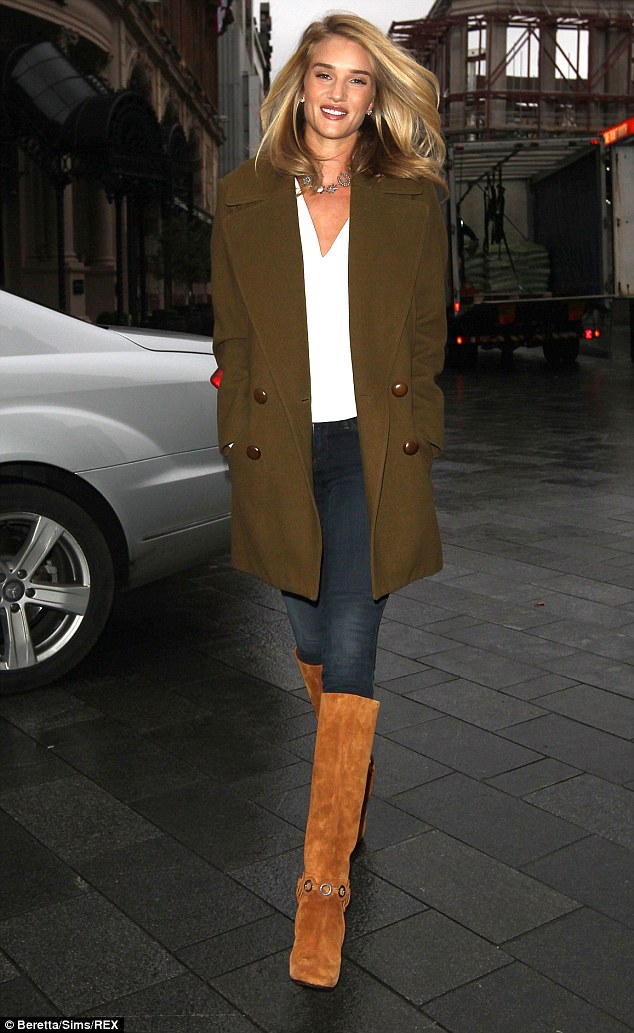 Rosie Huntington Whiteley wears earth-tone extras to jazz up a simple jeans-and-t-shirt attire while out in London on January 27, 2015
Does looking at Rosie's outfit make you want to wear it yourself? Because that's how I'm feeling right now. I love the combination she put together. She was able to strike the perfect balance. The getup is neutral enough without looking bland or uninteresting.
Rosie's brown coat is by Isabel Marant. It's no longer available online, but here's another option from the designer that comes in the same color. This one's on sale too: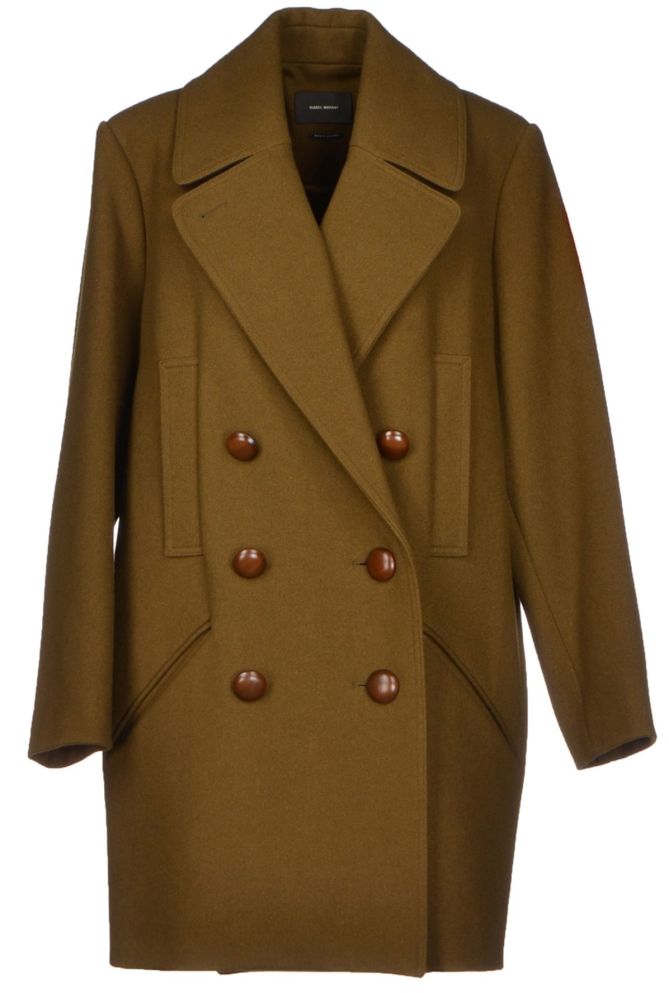 Isabel Marant Double Breasted Coat, $370 (was $757)
As for her boots, those are by Emilio Pucci. The pair features 11-centimeter-tall plexiglass block heels, suede uppers, and suede-lined decorative rings around the shafts. You can pre-order the boots online over here. Be warned, a pair will set you back a high $1850: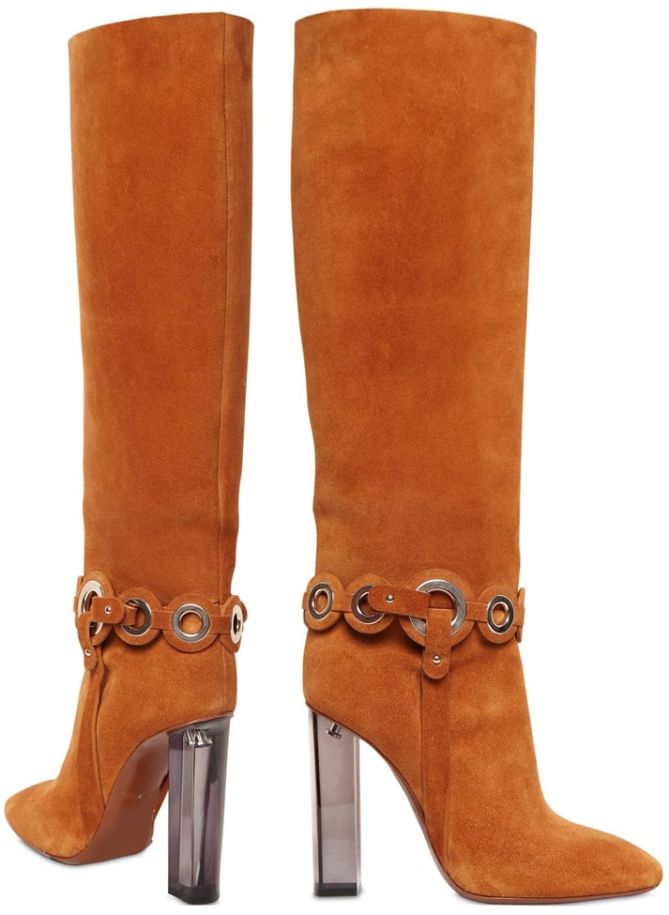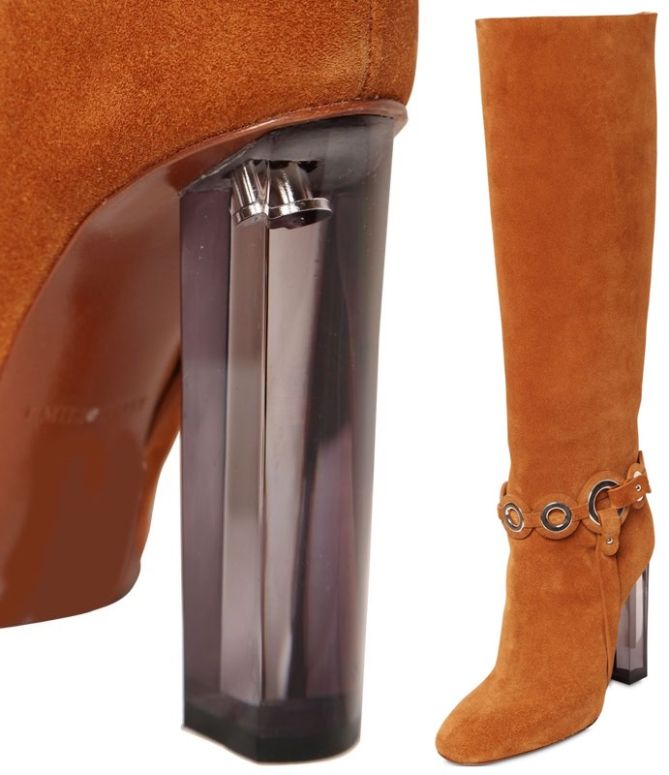 Emilio Pucci Suede Knee High Boots with 110mm Plexiglass Heels, $1850