She wasn't in a full-length gown, nor was it a high profile event like the MET Gala, but Rosie Huntington-Whiteley upstaged practically every female co-star who attended the premiere of her new movie, Mad Max, in Hollywood on Thursday.
For the occasion, the leggy blond decided on a two-piece ensemble of sequined camisole teamed with a short sequined skirt. The two were not exactly matching, and they even clashed to a certain degree, but Rosie pulled off the combination flawlessy. She teamed the mix with a layered diamond necklace and a pair of black half D'orsay pumps from Christian Louboutin.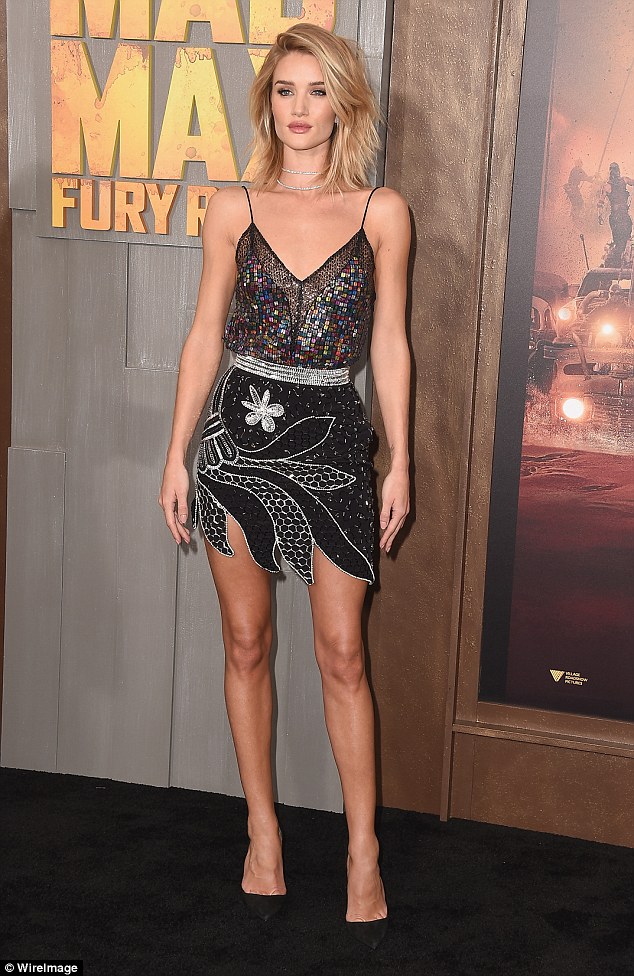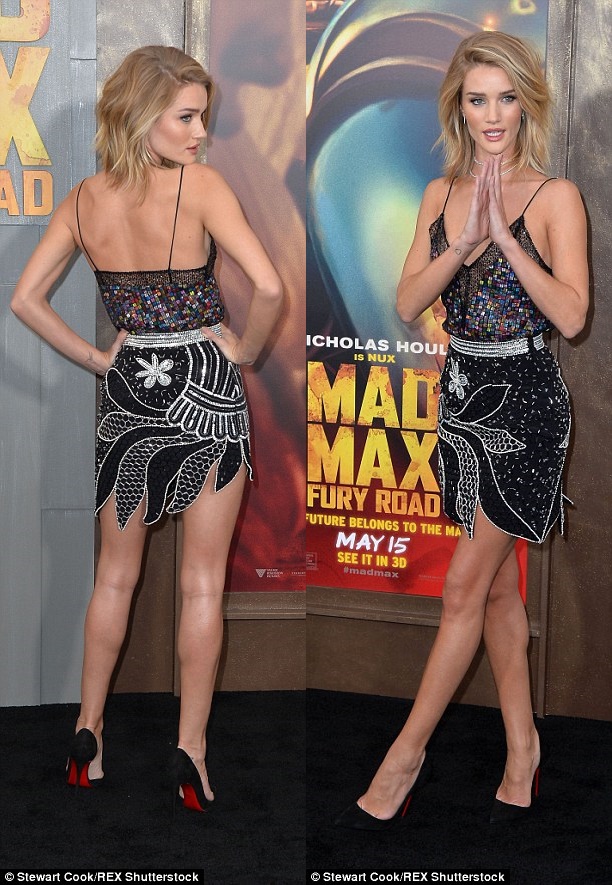 Rosie Huntington-Whiteley attends the premiere of Mad Max in Hollywood on May 7, 2015
How do you like Rosie's outfit choice for the evening? Do you fancy the combination or do you think the mixed-print ensemble looks off?
It's an unexpected pairing, but I think she nailed. Would you agree?
Rosie's top and skirt are from Rodarte's spring 2015 collection. Both pieces are sold out, sadly. As for her shoes, if you're familiar with Louboutin's shoe line-up, you'll know that they're the "Iriza". The style comes in a series of renditions, but the pair on Rosie are in black suede. They're not available on the web, so below is another variation in animal pattern. You can score these shoes online for $695: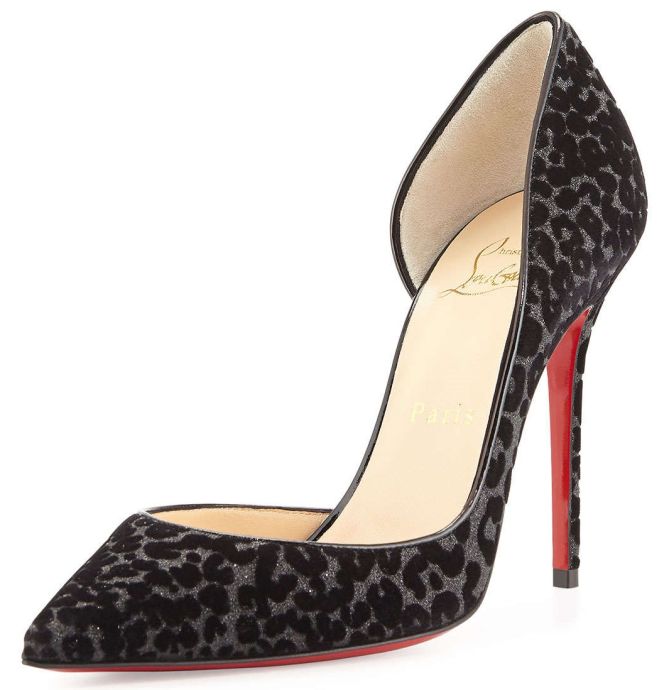 Christian Louboutin Iriza Pumps, $695