Supermodels are supermodels for a reason. They've got appeal. Put them in a sack and they will still look amazing. One model who's oozing with the "it" factor is Rosie Huntington-Whiteley. Yes, she has a great body and her legs look like they're a mile long, but besides that, she can rock t-shirt and jeans like no other.
The British Victoria Secret angel was spotted looking mighty dressed down as she arrived at LAX over the weekend. You can understand why she wanted to keep the outfit comfortable. It was a grueling 17-hour flight from Bangkok. For the plane ride, Rosie wore a plain white t-shirt and some skinny jeans. She capped off the mix with white sneakers, a pendant necklace, and added a touch of glam to her look using a pair of sunglasses.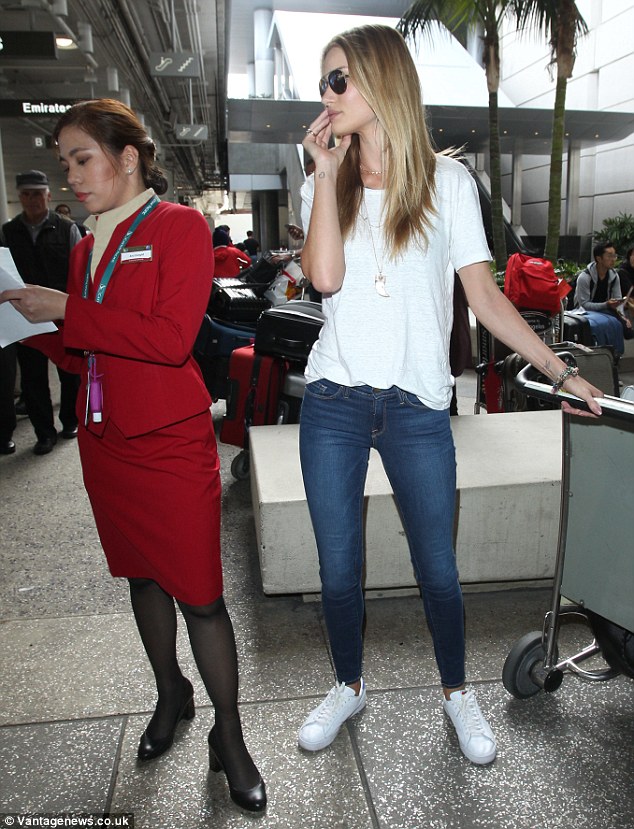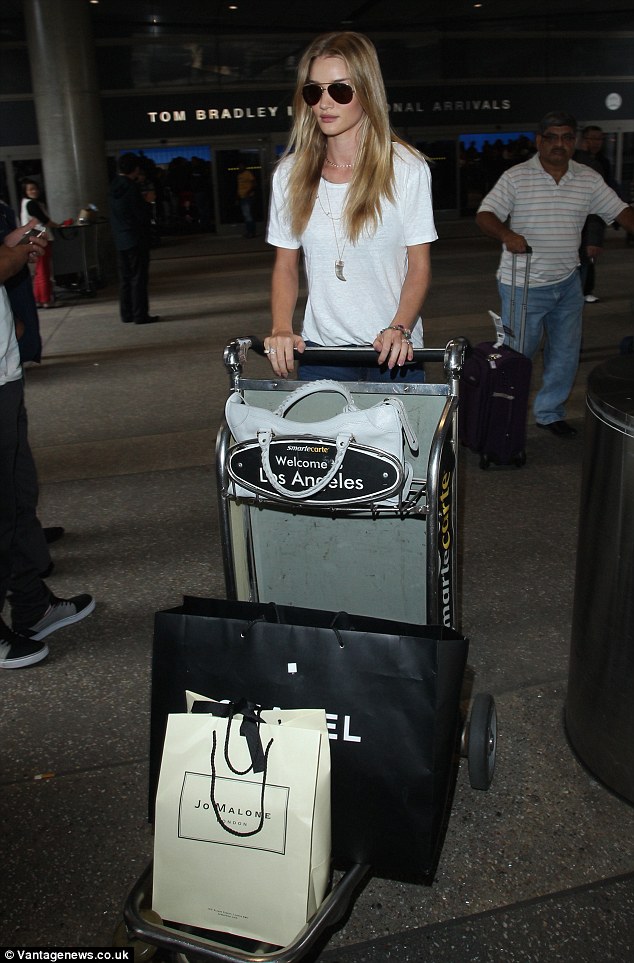 Rosie Huntington-Whiteley arrives at LAX after a long flight from Bangkok on December 14, 2014
Doesn't she look fabulous?
Take note, she's not dressed for an event, but she still looks fantastic in her casual clothes. Do you think you can look as cool and fabulous in your t-shirt, jeans, and sneakers?
You know, you just might. The trick lies in making sure you pick the right pieces to wear. Start with jeans that fit well. I'm talking about the pair that makes your butt look super.
Once you have the jeans in order, make sure you have the accessories to go with. You'll need a pendant necklace plus a couple of simple chain necklaces your can layer. Don't forget those oversized sunglasses because let's face it, they can make anyone look glamorous. Lastly, go with a pair of white sneakers that aren't too bulky. Also, stick to leather choices instead of canvas because they're dressier in look and feel. Here's my own take on Rosie's airport style using classic Converse Chucks in white leather: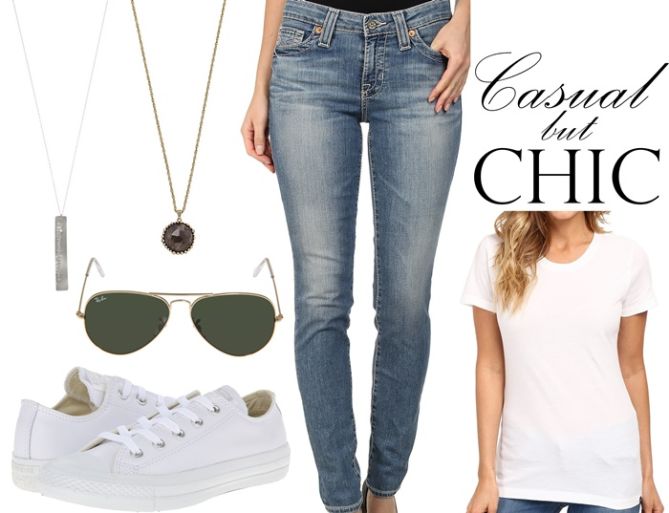 Converse Chuck Taylor All Star Leather Ox, $65 / Ray-Ban Original Aviator 58mm Sunglasses, $150 / Big Star Alex Mid Rise Skinny Jeans, $128 / Make Pie Not War Vertical Long Bar Necklace, $45 / The Sak Pendant Necklace, $39 / Hurley Crew Neck T-Shirt, $20
Speaking of sneakers, Rosie's white sporty kicks are by Isabel Marant. They're called the "Bart" low-top. They feature decorative stitching all over, rounded toes, a classic lace-up design, and concealed inch-thick wedge heels. Below is a closer look at the pair in red/white: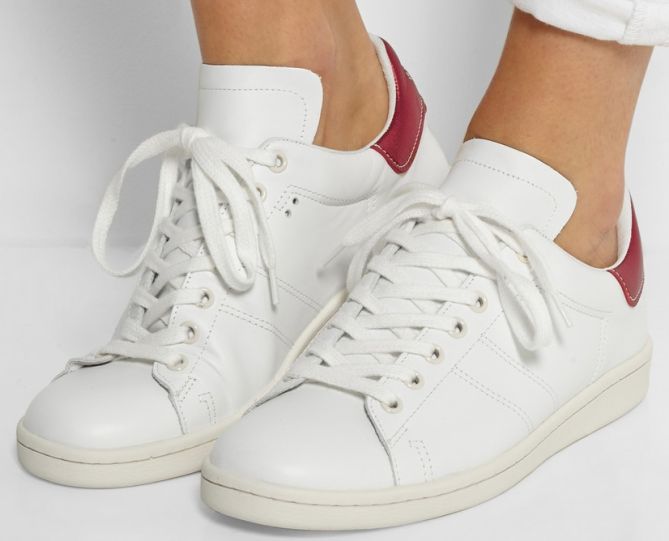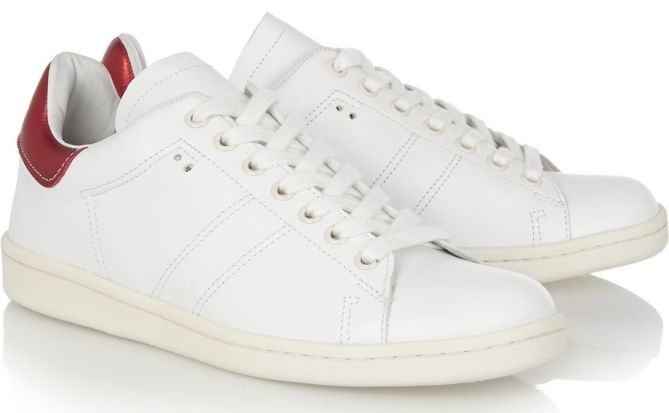 Etoile Isabel Marant Bart Low Top Sneakers, $475
Do you like them, or do they look too ordinary?
The sneakers retail at $475 so I can understand if you will hesitate before deciding to order. For the gals  on a budget, the Converse Chucks I've included in this post are the most practical substitutes. But if you like designer duds, feel free to order the Bart online.