While it gives us momentary satisfaction to find stunning female stars look plain and ordinary without their makeup on, the likes of Rosie Huntington-Whiteley will make us green with envy.
You see, Rosie looks exactly like, well, Rosie even without the face paint. Sure, she has dark circles under her eyes just like the rest of us. And yes, she's got those shadaws along her smile lines too, but nothing significant to make her appear less stunning. The leggy supermodel was seen looking au naturel while out on a date with her long-time beau, Jason Statham, in Hollywood over the weekend.
For the occasion, Rosie wore  a striped shirt and some skinny jeans, then dressed up the mix with a fringed suede jacket, a designer purse, and a pair of glittery ankle booties. There was not a hint of makeup on her face. She didn't have any mascara on.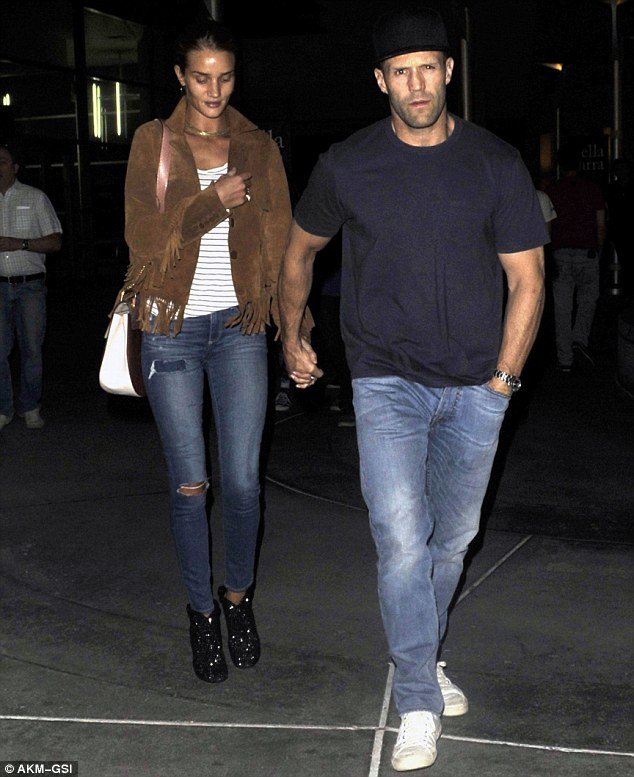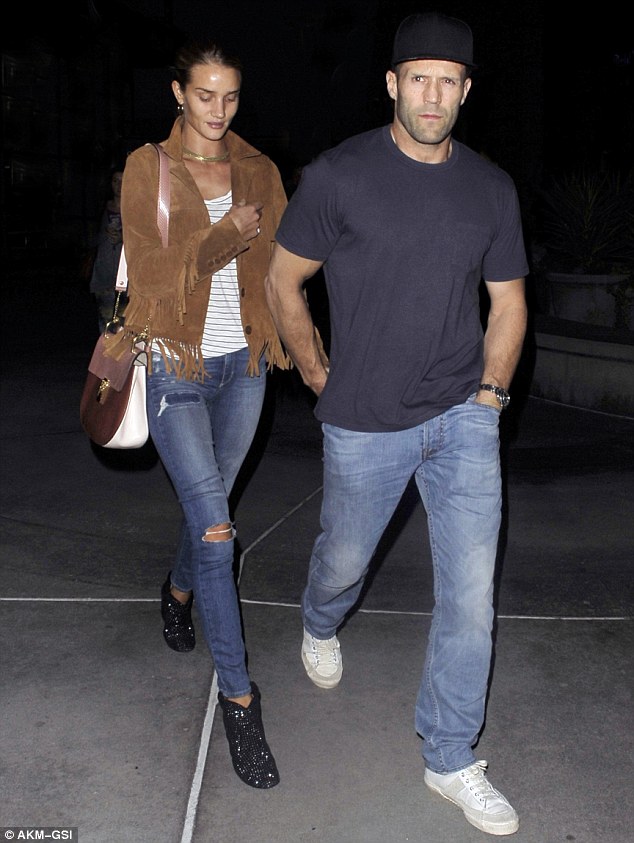 Rosie Huntington-Whiteley and Jason Statham out on a date in Hollywood, California, on October 12, 2014
What do you think of Rosie without makeup? No different than when she's all dolled up. Would you agree?
Aside from Rosie's bare face, the other things I noticed were her glittered booties. I couldn't help but compare them to Poppy's sparkly lace-up booties from last week.
So are sparkly boots now a trend to follow?
Perhaps. But that will depend on whether you will have the guts to wear them. Personally, they aren't my thing. But I also know that I should never say never, because one day, I may just eat my words.
Do you like the way Rosie finished her outfit with sparkly footwear, or do you think she should have worn a different pair of shoes?
I had a difficult time locating Rosie's glittery boots online,  but in case you find yourself gravitating towards the pair, here's a great alternative to consider from KG Kurt Geiger. These boots feature elastic gores on the sides, tonal metal plates at the toes, zipper closures on the back for ease of access, and glitter-encrusted uppers.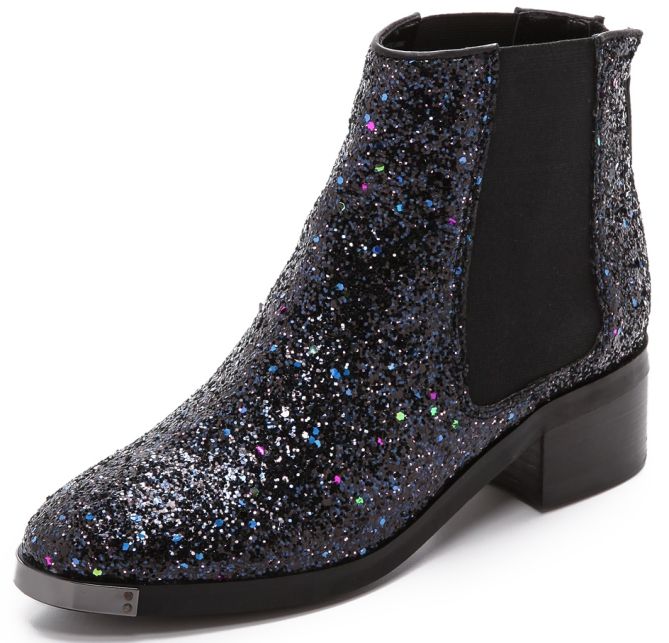 KG Kurt Geiger Shadow Glitter Boots, $295