Rosie Huntington Whiteley doesn't just have that certain je ne sais quoi, she always looks utterly classy no matter what she wears. Unlike, say, Kim Kardashian, you can put Rosie in a naked dress and she will make it look like an ivory gown. I've actually yet to see the leggy blonde look cheap and trashy. Seriously.
Rosie recently designed a lingerie line in collaboration with Breast Cancer Now, and she was spotted promoting the range in London last Wednesday. For the outing, the Victoria Secret angel slipped into a knee-length leather pencil skirt and a chunky gray sweater. She complemented the combo with a loose bun, natural-looking makeup, hoop earrings, a Saint Laurent purse, and a pair of black ankle strap sandals.
On someone else, the outfit would have been chic, and that's it. But on Rosie, it looked like a million bucks. Actually, SHE looked like a million bucks.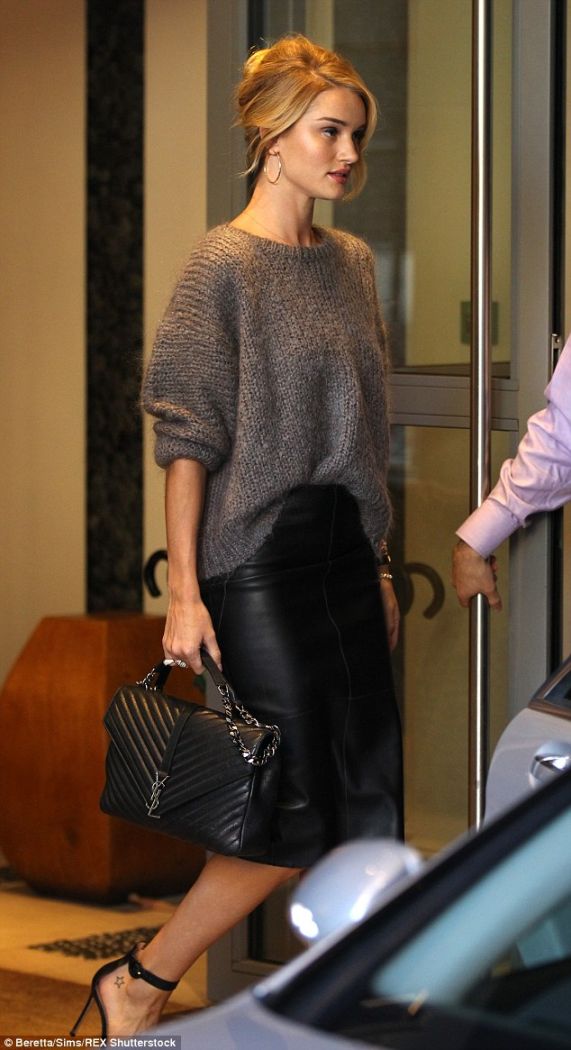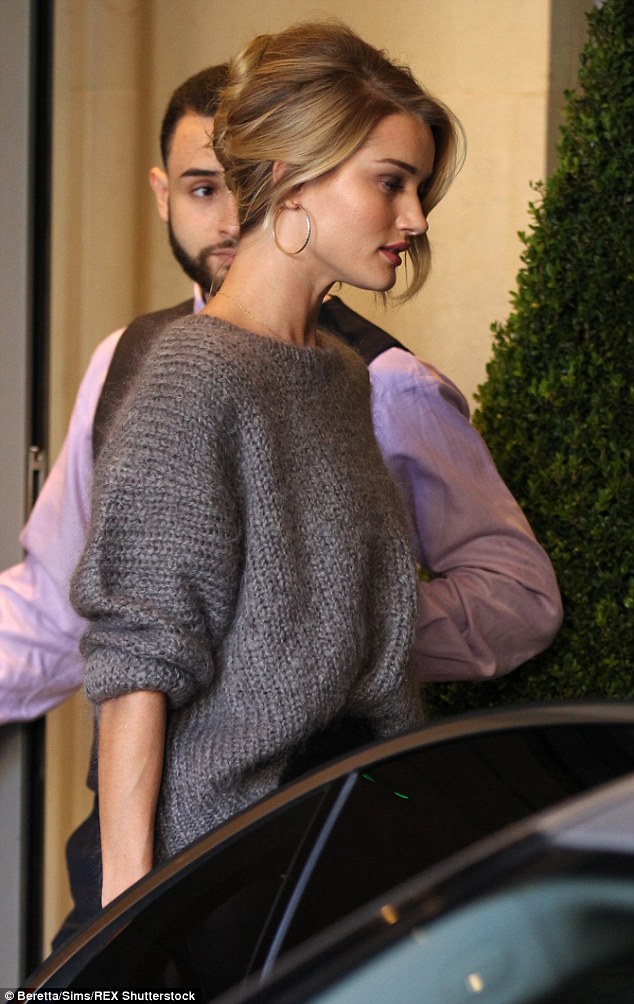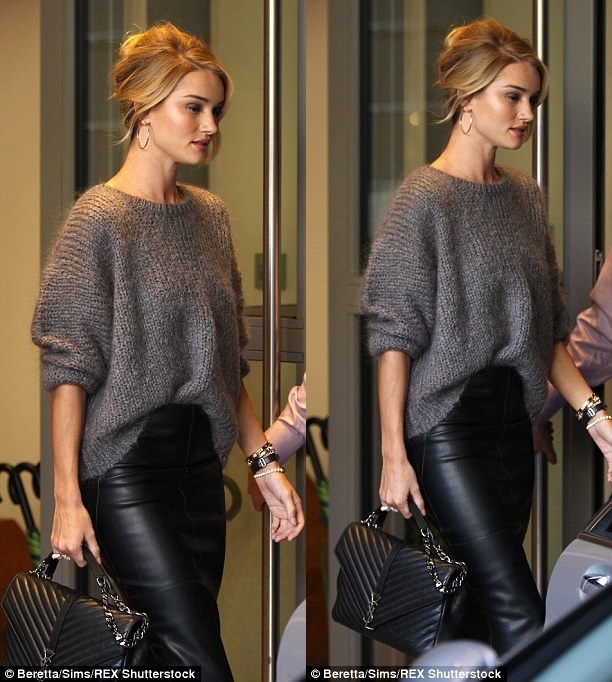 Rosie Huntington Whiteley promotes her lingerie line in London on September 30, 2015
Wow. She looks gorgeous!
I love her outfit. It's elegant and edgy all at once — thanks to that leather pencil skirt. Come to think of it, the whole getup is worth copying. If you want to fashion a leather skirt but don't know how, simply replicate Rosie's style and you're all set.
Rosie's skirt is from Marks & Spencer. Feel free to purchase it online. It retails below $100. I couldn't find any details on her chunky gray sweater, but her Saint Laurent purse is available over here if you wish to get a closer look.
As for Rosie's sandals, they're from Gianvito Rossi. Below is a look at the pair. These sandals have been spotted on countless celebrities already. Much like the Stuart Weitzman "Nudist", they are considered a favorite among fashionistas and stylistas: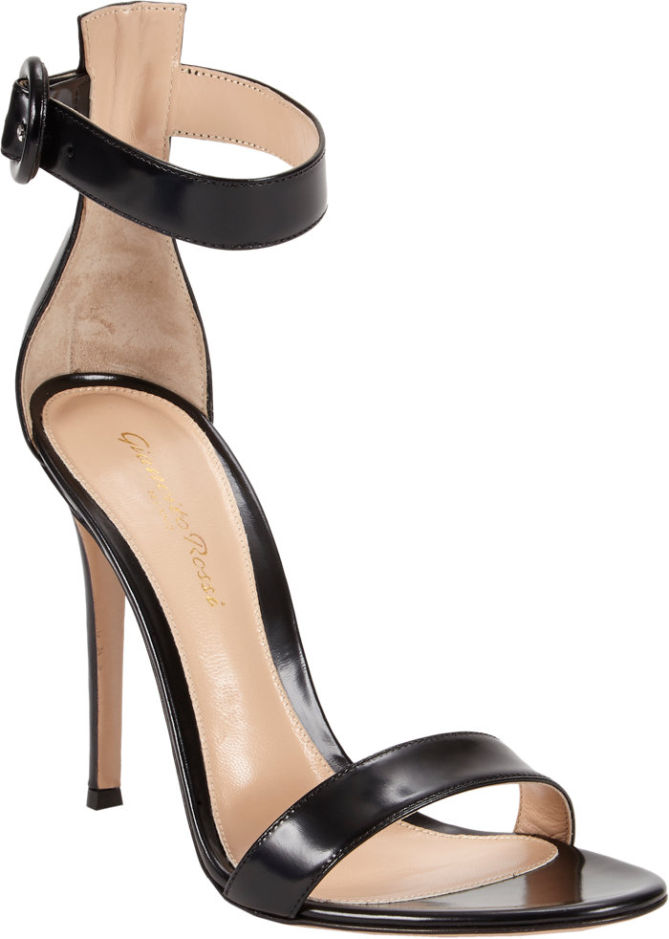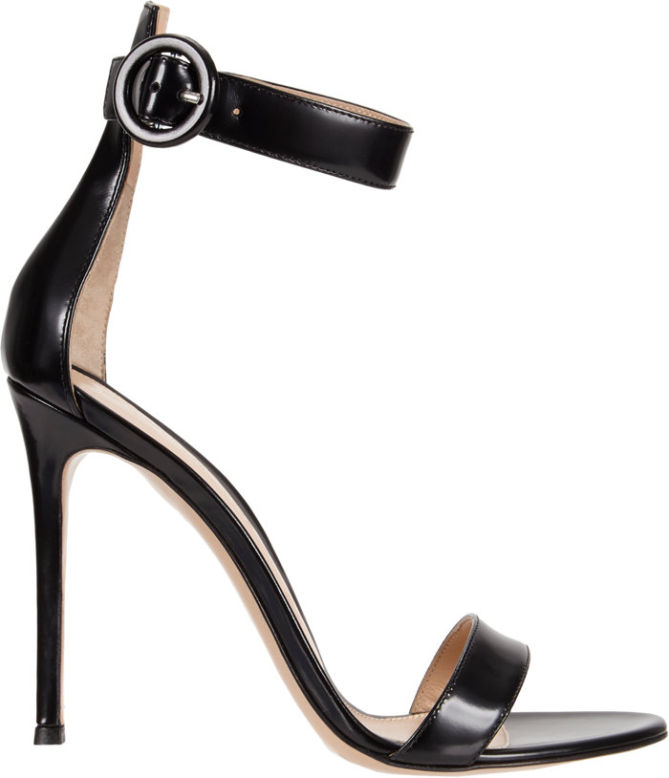 Gianvito Rossi Ankle Strap Sandals, $765
Unlike the SW Nudist, however, these sandals from Gianvito Rossi feature slim and raised heel counters. They also come with 4-inch-tall heels. If you like the silhouette, you can grab a pair online. They come in several colors. A set will cost you $765.
Of course, if the objective is simply to copy Rosie's style, you need not spend a huge sum of money on designer pieces. Go with these "Court" sandals from Vince Camuto instead, then team them with an affordable knee-length black faux leather pencil skirt.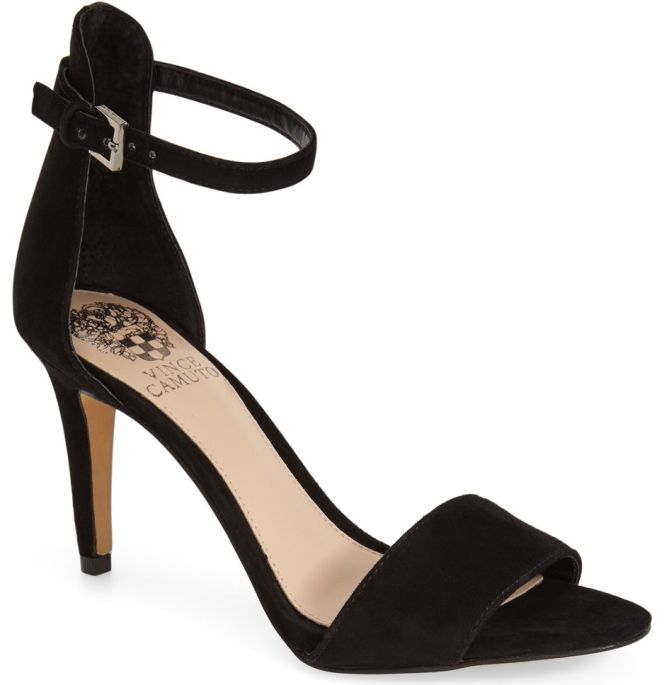 Vince Camuto Court Sandals, $98