Dress codes. Do you follow them?
For business meetings, depending on the venue and the nature of the industry you're in, it's usually imperative to look professional. Baring skin is generally a no-no, but I guess if you're a fashion model like Rosie Huntington-Whiteley, attending a business engagement in a short boho tunic teamed with knee-high boots is fairly acceptable, noh?
The leggy blonde recently shared a snap of herself sitting beside a mood board over at the Violet Grey headquarters. Rosie looked picture perfect, of course. In fact, it was as if she was posing for a magazine editorial.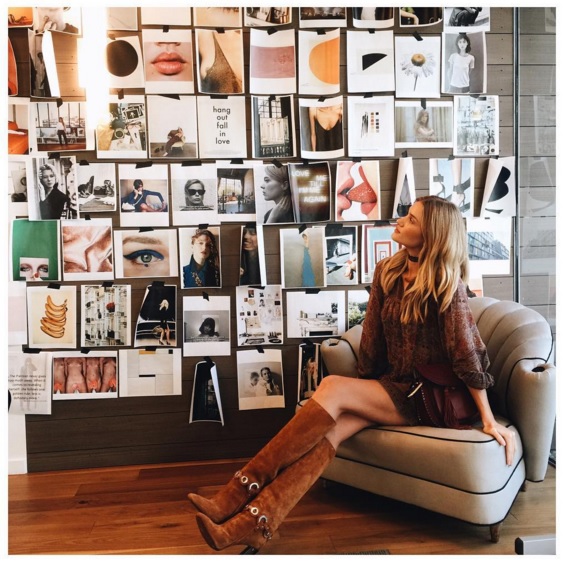 Rosie Huntington Whiteley showcases her legs in knee boots as she attends a business meeting at the Violet Grey head quarters on October 12, 2015
What do you think of Rosie's business meeting attire, do you approve or do you find it inappropriate?
Considering what she does for a living, I think she was dressed appropriately. Would you agree? Plus, even if the outfit wasn't proper enough, she looked chic and fabulous anyway.
Would you wear Rosie's getup to a meeting?
Probably not. But if you wish to steal her style, know that Rosie's boho dress is from Ulla Johnson. The piece is currently available online if you like it. I've included it below so you can take a closer look: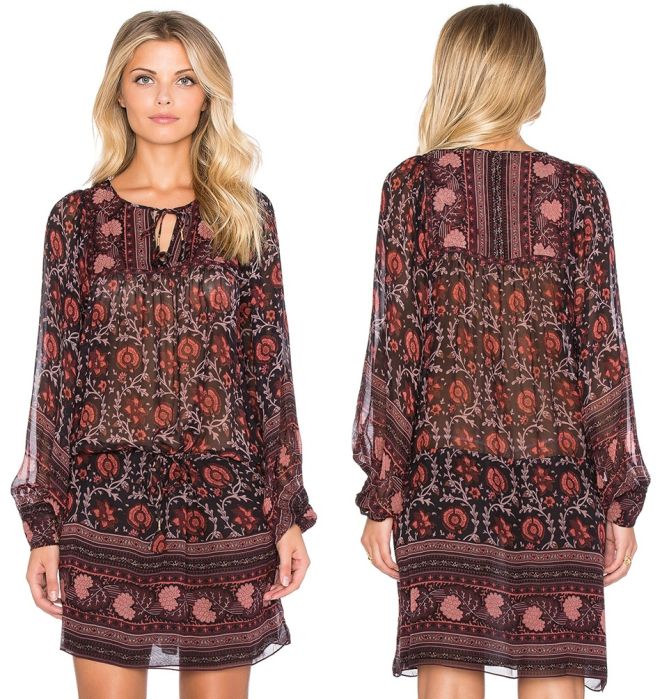 Ulla Johnson Aida Dress, $494
Rosie's textured bag is from none other than Chloe. It's the "Hudson" in mini size. It's an updated and more polished version of the small "Marcie", in my opinion.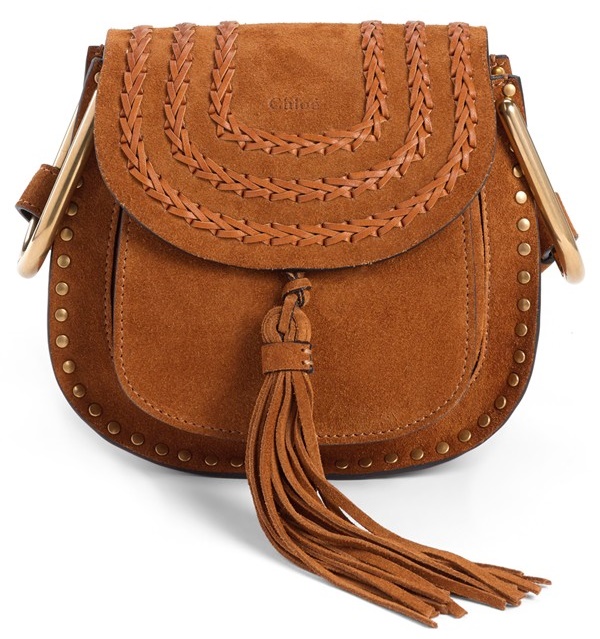 Chloe Small Hudson Crossbody Bag, $1890
And as for Rosie's tan knee-high boots, they are from Emilio Pucci. The pair features decorative silver tone rings around the shafts' ankles, plexiglass heels, and suede uppers. You can check 'em out up close below. Grabbing these boots will set you back $1850: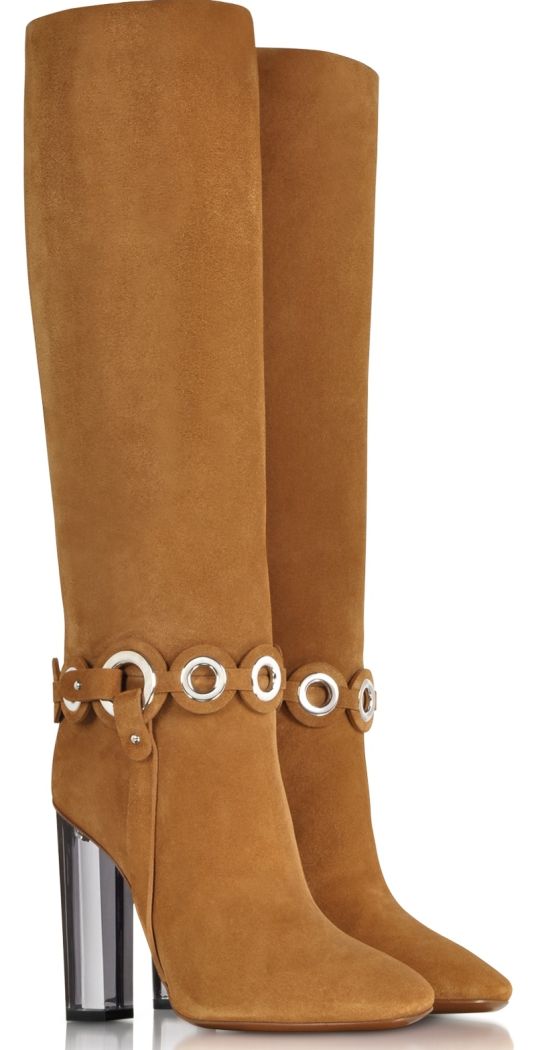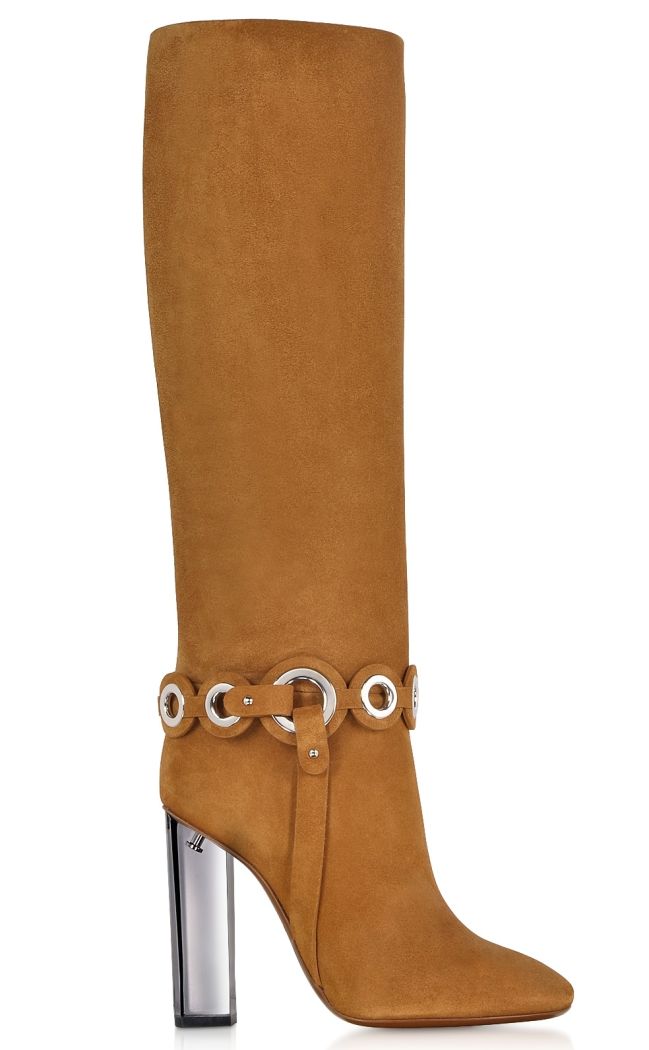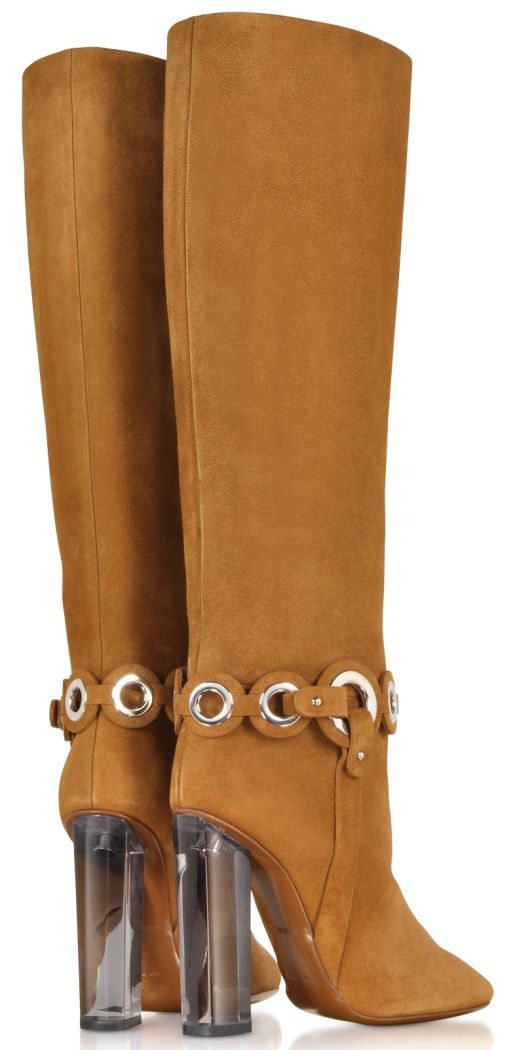 Emilio Pucci Plexiglass Terra Suede Boots, $1850
Last week, Rosie was also spotted wearing another pair of designer boots while arriving at LAX with her boyfriend, Jason Statham. She wore the "Ruth" from Isabel Marant's Etoile line.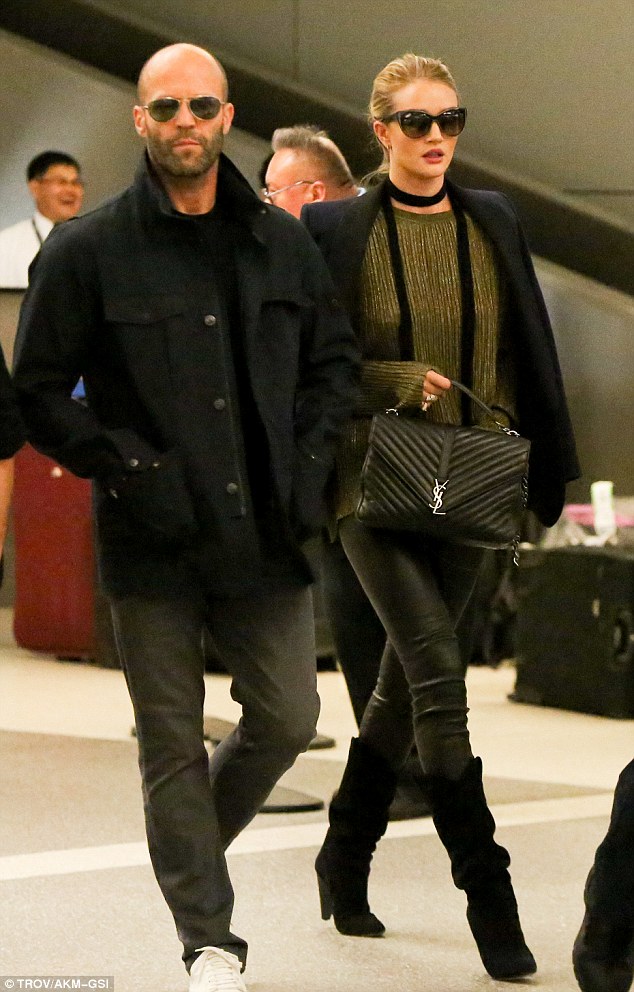 Rosie Hungtington-Whiteley arrives at LAX with her boyfriend, Jason Statham, on October 7, 2015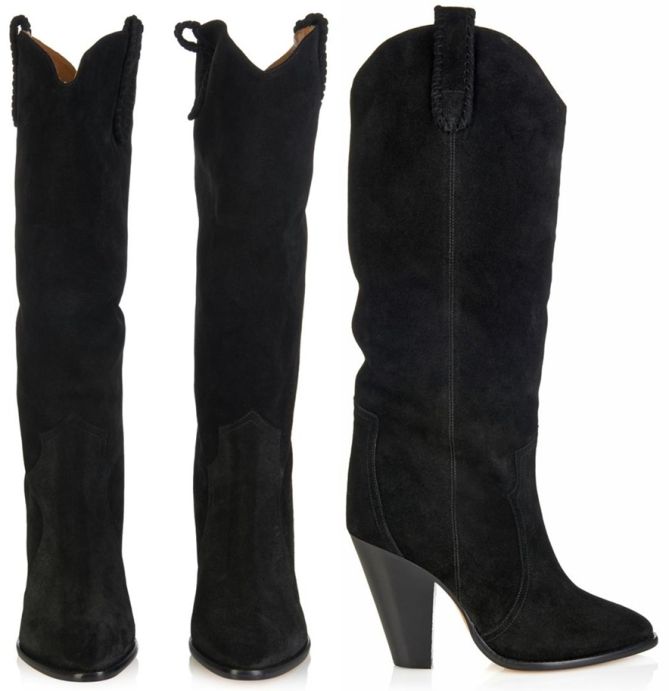 Etoile Isabel Marant Ruth Slouchy Boots, $404 (was $1010)