Rosie Huntington-Whiteley is the kind of gal who can turn a simple outfit into something fabulous just by putting it on. Blame it on her slender figure, long legs, and striking facial features. She can turn heads even if she's dressed in a garbage bag.
While attending a party for fashion photographer Amanda de Cadenet on Sunday, the blonde beauty decked herself in a short white wrap dress that showed off her legs. She elevated the piece by cinching it with a wide obi belt on the waist, then capped off the combo with a gold choker necklace and a pair of low brown lace-up wedge sandals. Per usual, she looked effortlessly chic in the mix. And per usual, it was one of those outfits worth copying over and over.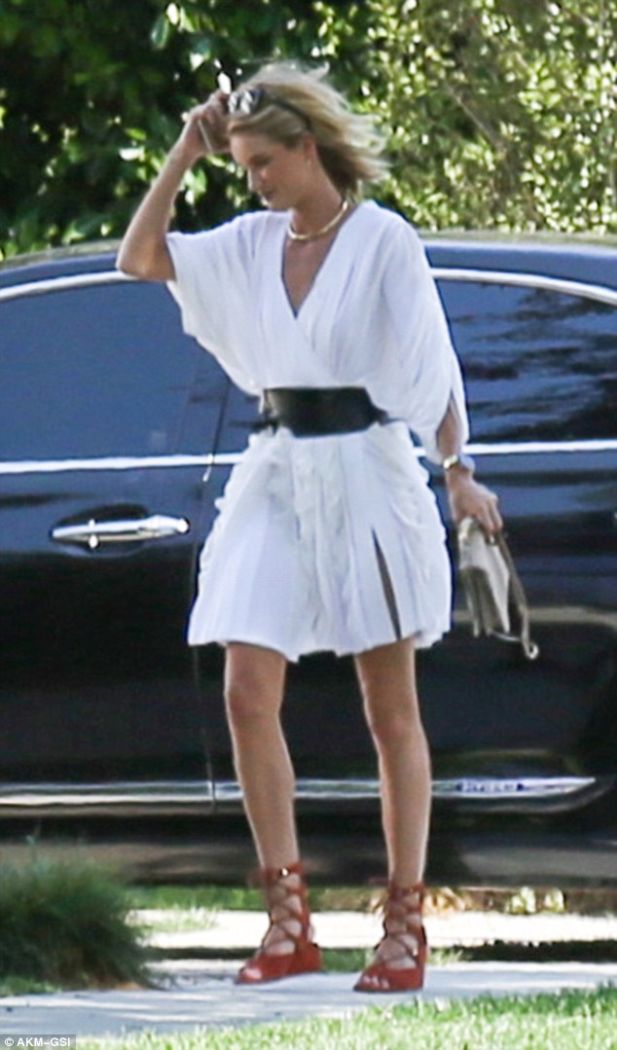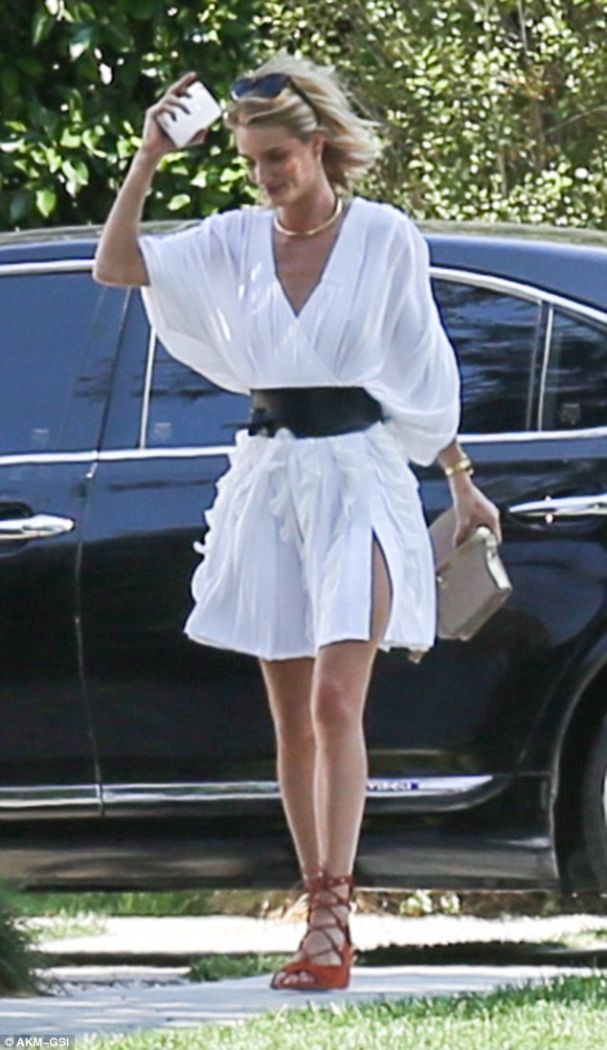 Rosie Huntington-Whiteley attends the birthday party of fashion photographer Amanda de Cadenet in Beverly Hills, May 24, 2015
What a summer-ready outfit!
I love the dress. It's feminine, boho, and very sexy. I'm usually not into ruffles, but surprisingly, they don't look too frou-frou on Rosie's frock. I would love to know how much the dress costs, but unfortunately, I couldn't find any details on the piece online.
Nevertheless, you can try to recreate Rosie's getup by slipping into a white shirtdress instead. Rosie's belt is from Isabel Marant (no longer available), so you can bet that it's pricey. What you can do is substitute it with a more affordable piece, like this belt from BCBGMaxAzria: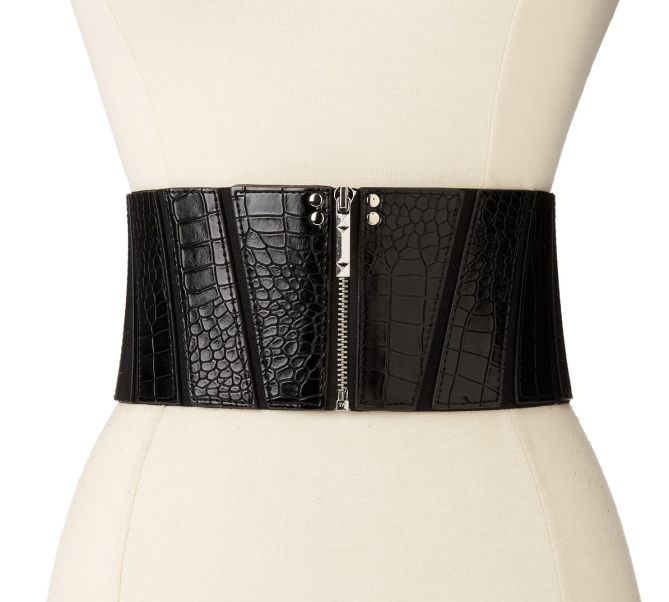 BCBGMaxAzria Paneled Zip Front Waist Belt, $48
Rosie's purse is from Givenchy, while the shoes are from Chloe. The bag is already sold out, but here's a closer look at the sandals. Dubbed as the "Foseter", they feature 2.5-inch-tall wedge heels and shafts that mimic the silhouette of strappy gladiator sandals. That's aside from the very apparent lace-up closures running through the center.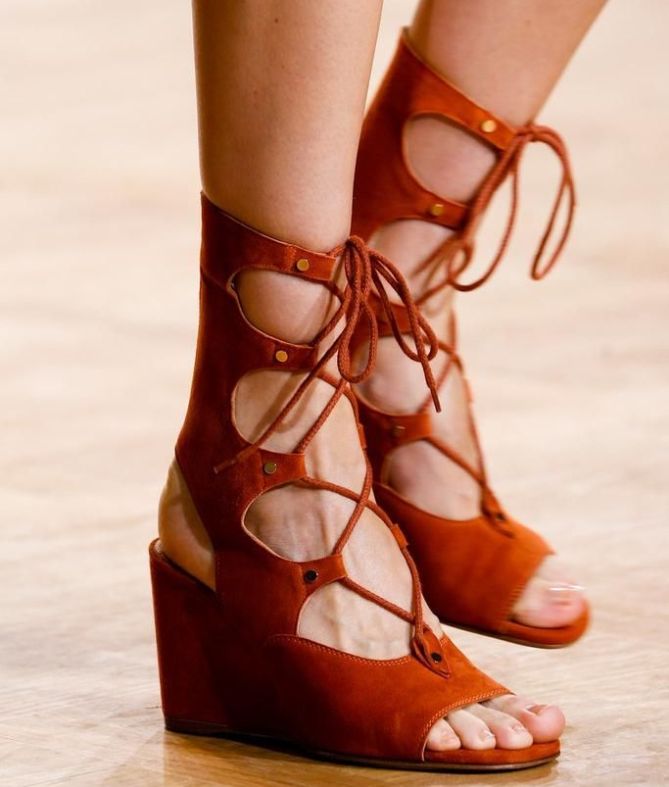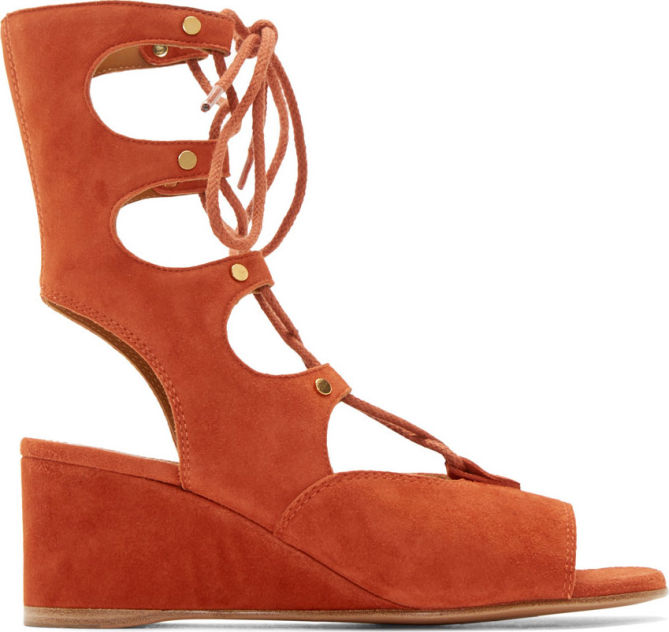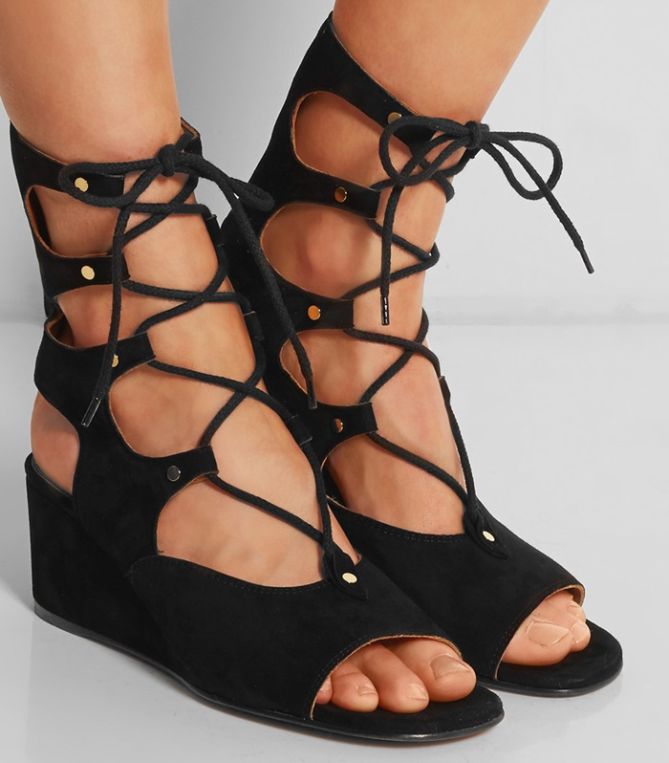 Chloe Foseter Suede Gladiator Sandals, $1095
The brown pair on Rosie is no longer available, but you can score the black sandals over at StyleBop if you're willing to spend a thousand dollars on shoes. If you want to be frugal about it, why not try these suede lace-up wedges from Topshop instead?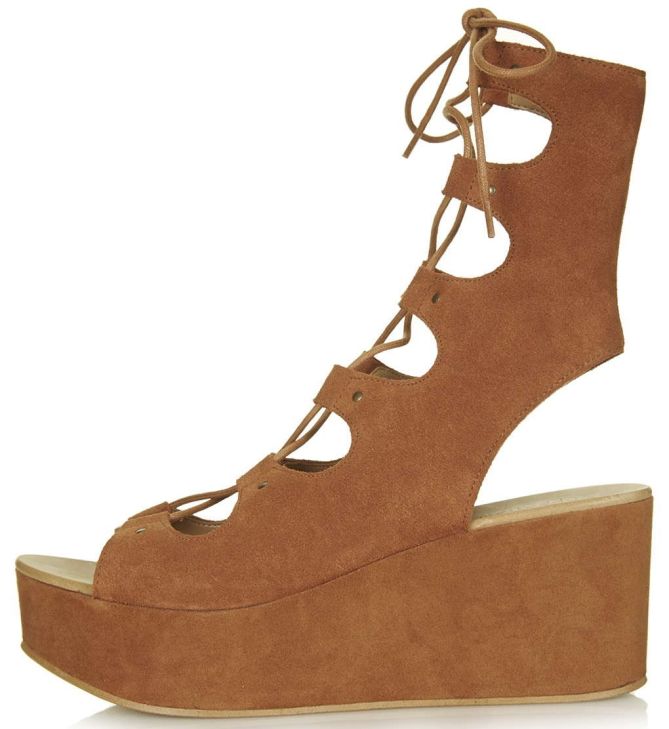 Topshop Suede Lace Up Wedge Sandals, $110
Once you have the sandals, shirtdress, and belt in order, put them together a la Rosie, then add a dose of glam by capping off the trio with dark oversized eyewear. Have fun dressing up!