What about UGG boots? Those boots are that kind of thing to love or to hate. Despite every comment they are coming back to our feet again for winter season 2016/2017. Rosie Huntington-Whiteley is the testimonial for the famous boots this year. She matched her Chesnut Classic short pair in a casual rock style.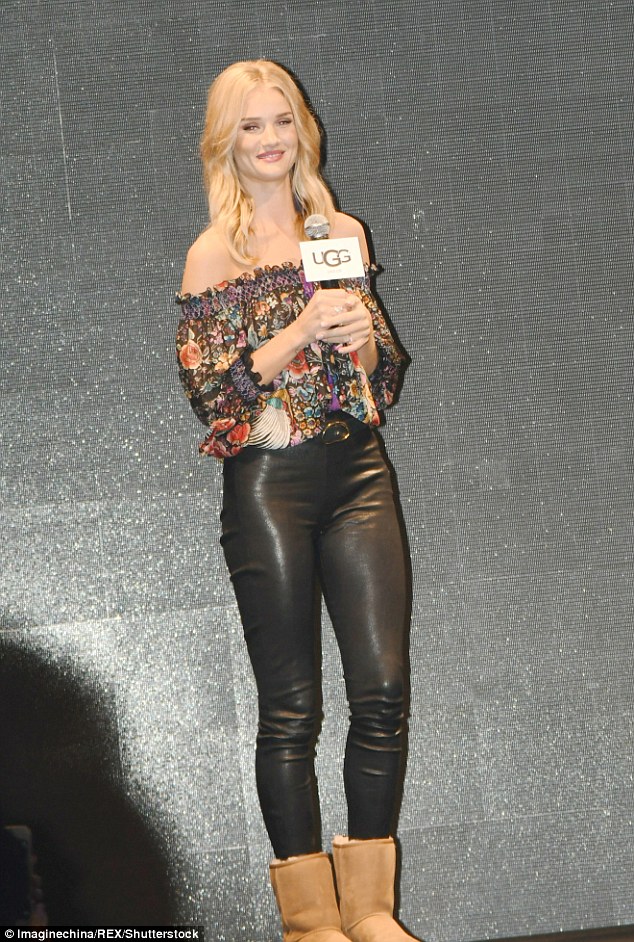 Attending an UGG promotion in Shanghai, China this week, the blonde model chose a shearling ankle boots in a very matchable color: chestnut. She decided to put on a very skinny leather trousers (very similar to leggings) to underline her perfect figure. Wet leather trousers are the rock side of her look. For the top flowers are allowed on a really romantic blouse. The kind of neck line she wore, a Bardot off shoulder one, is very popular and trendy this season. The blouse put a focus on her perfect shoulder.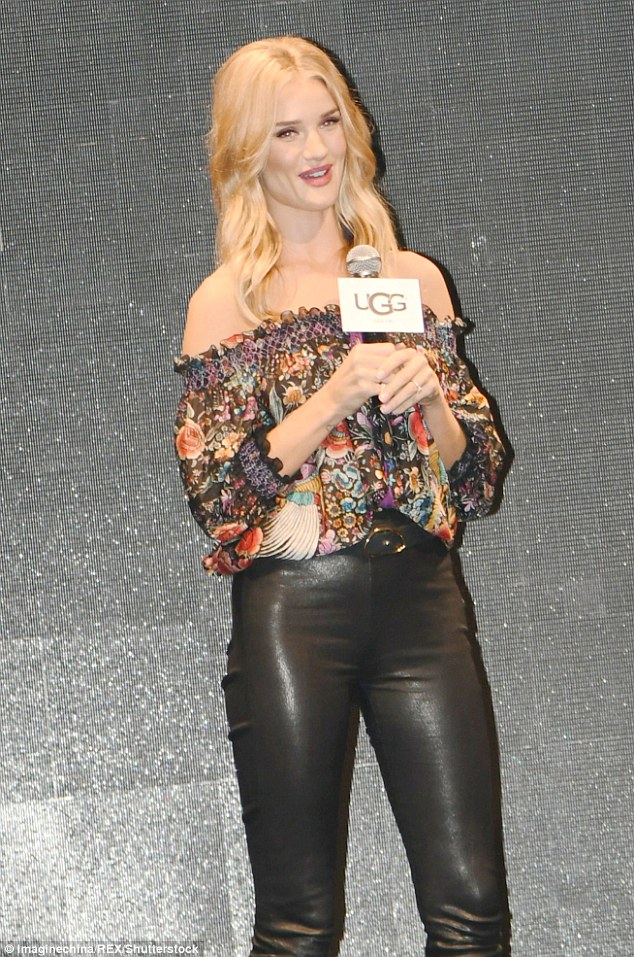 The look is fresh because of the natural hair and make-up. The black eyeliner and mascara let her blue eyes brighter teamed with a soft shade of brown and gold eye shadow; a pink/red shade of matte lipstick complete the look. Her skin looks very healthy and shiny. We're curious about her skincare routine! Beach waves are Rosie favorite hair looks. Her medium length blonde hair are pretty fabulous in soft waves, a very good choice. Jewels are minimal: she chose to wear only two rings. One of them is the engagement ring received from her fiancée Jason Statham.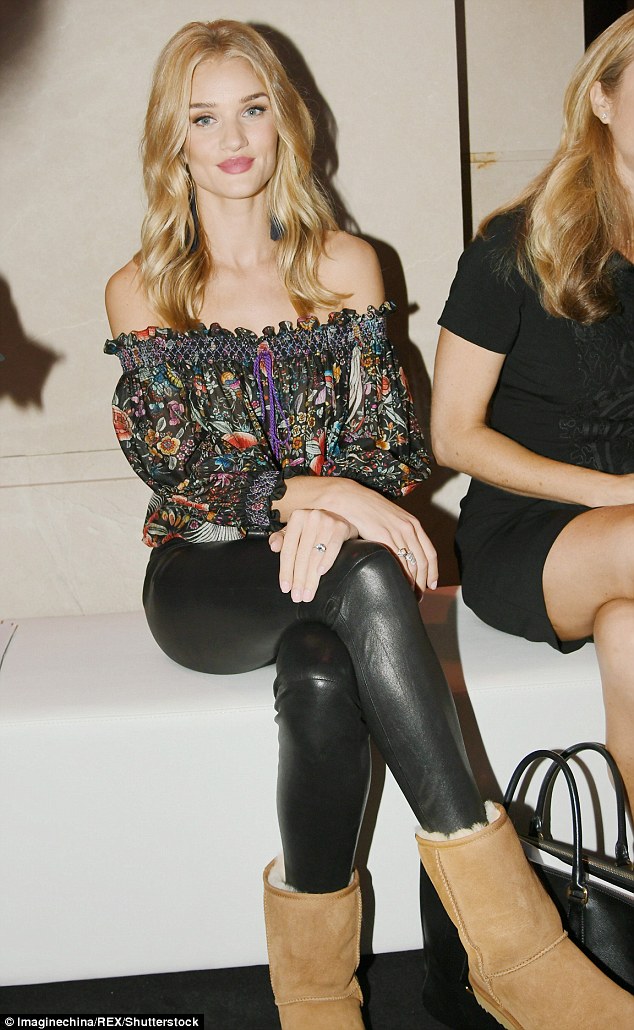 The 29-years old model looks comfy with style! An amazing brand ambassador for the reappearance of the famous Australian Boots, isn't she? Her casual rock style proved that she's stunning in everything, even without high heels.
For everybody who loves UGG boots there is a good news for you: Ugg boots this year are update and finally waterproof! Moisture and stains are away! Get your Rosie Huntington-Whiteley UGG boots in Chestnut color below.