All-black outfits can get boring sometimes — but not if you take a cue from Rosie Huntington-Whiteley. There's a good reason why the papz like to follow her around. The lady can dress.  Her style is always effortlessly chic and elegant.
Rosie was spotted catching a flight to England at LAX on Tuesday. For the plane ride, the leggy blond slipped into all-black separates, but kept things interesting by playing with textures. She wore a black cashmere sweater over black leather pants and topped the combo with a long textured black coat. Complementing the getup were a leather Balenciaga bag, black oversized sunnies, and black suede buckled boots.
It was an all-black outfit, alright. But it looked far from boring.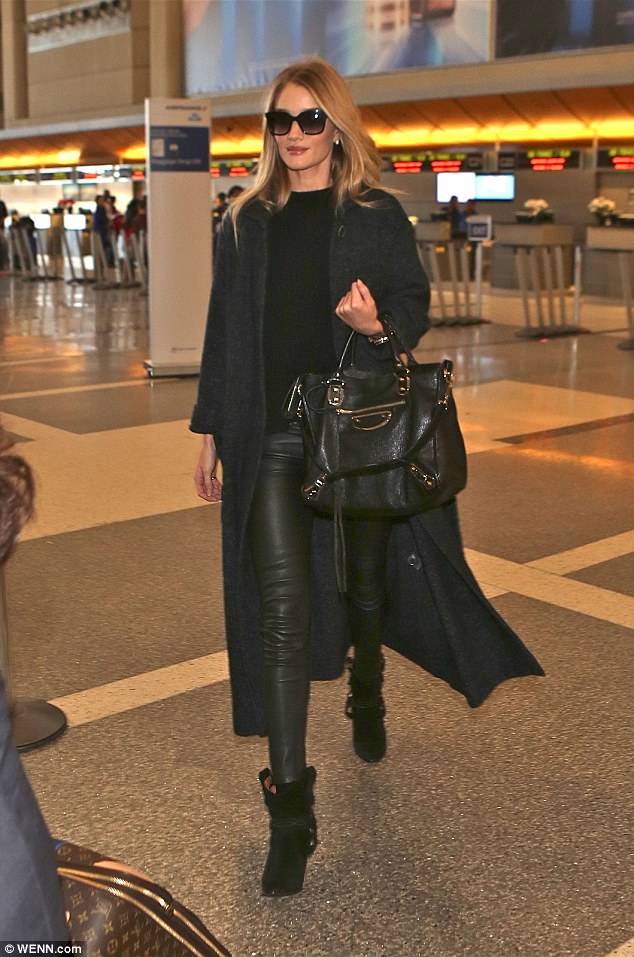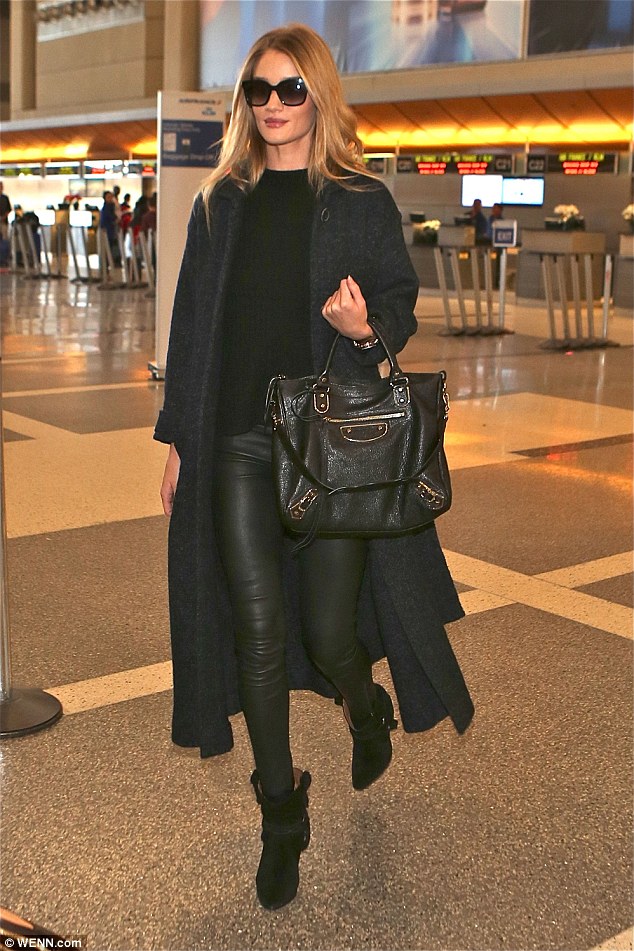 Rosie Huntington-Whiteley arrives at LAX to catch a flight to England on December 23, 2014
If you're color shy or if you feel like wearing all black is boring, try this look from Rosie by playing with textures. Start with a textured sweater and a pair of coated denims or leather leggings. Match with a textured coat or jacket, then team with black suede boots.
Speaking of boots, Rosie's pair is from Isabel Marant. The blond beauty is an avid fan of the designer's creations, so it's no surprise to find her in another pair of boots from IM. The "Rawson" is a new style from Isabel Marant's Etoile line. They feature very comfortable 3-inch-tall heels, top-stitched harness details, and whip-stitched tabs along the shafts. Below is a closer look: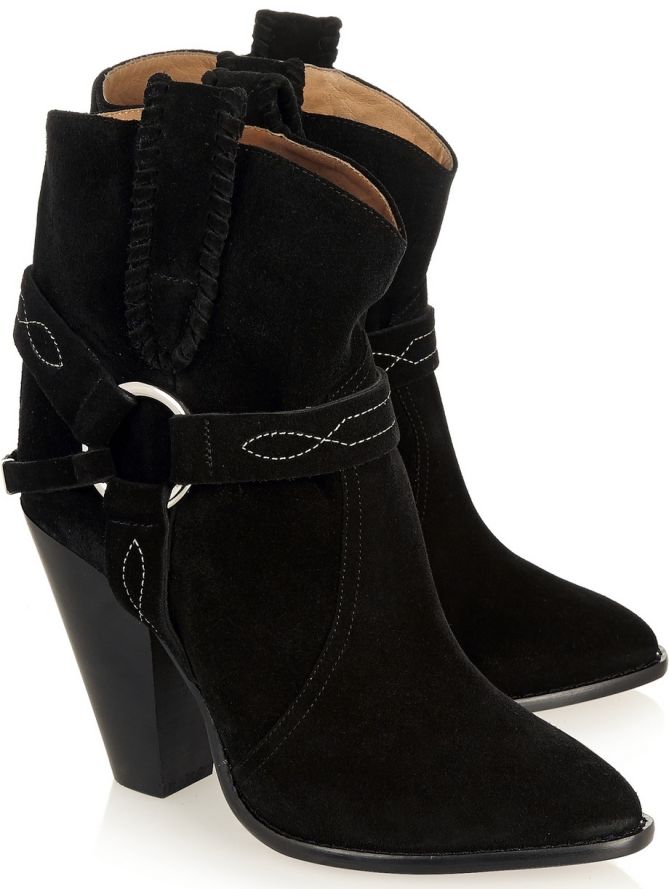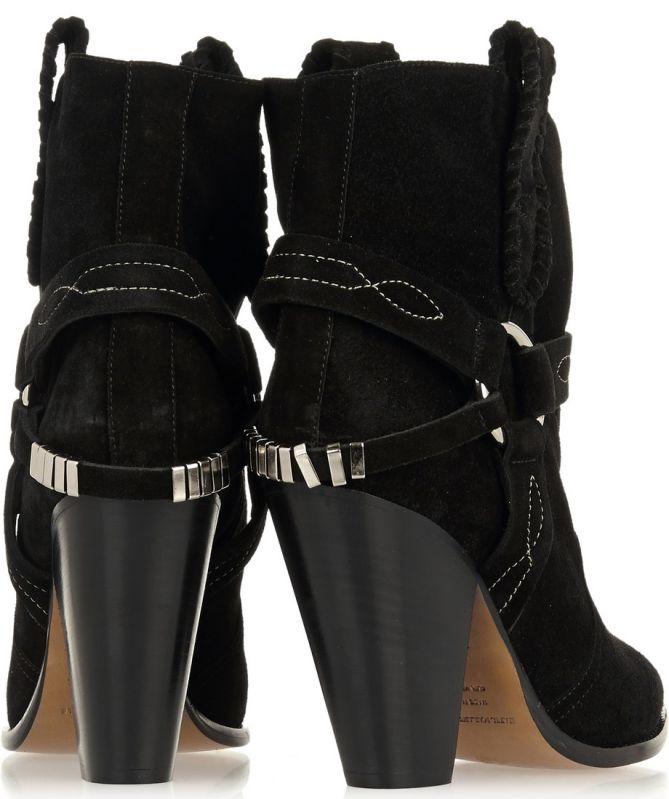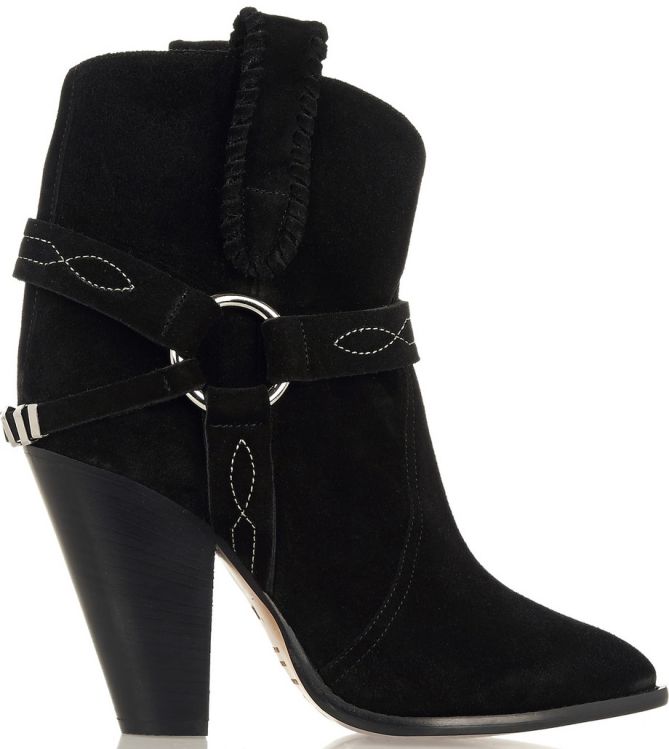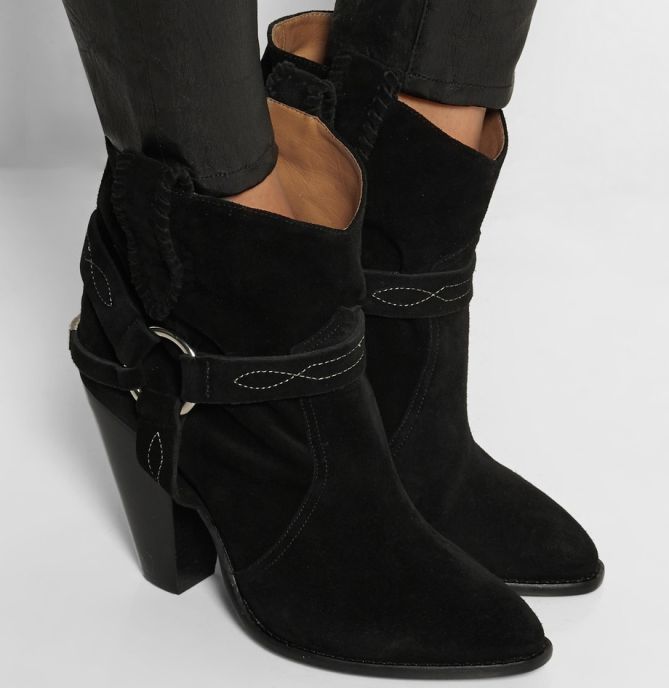 Isabel Marant Etoile Rawson Ankle Boots, $890
They're Western-inspired but not as rugged. In fact, they look sleek, sophisticated, and elegant. If you like what you see here, you can score these boots online. They retail at $890. Too much or worth it?