Rose Bryne turned heads as she arrived at the Annie premiere in New York on Sunday while decked in a bright floral lace dress. The piece was a Mary Katrantzou creation and it was completely exquisite. She made it look fall appropriate by pairing it with black nylons and black pointy pumps.
While the shoes were sophisticated and elegant, I was a little bit disappointed with the choice because I felt booties would have given her whole look more oomph. Check out Rose's outfit below, then tell me if you approve: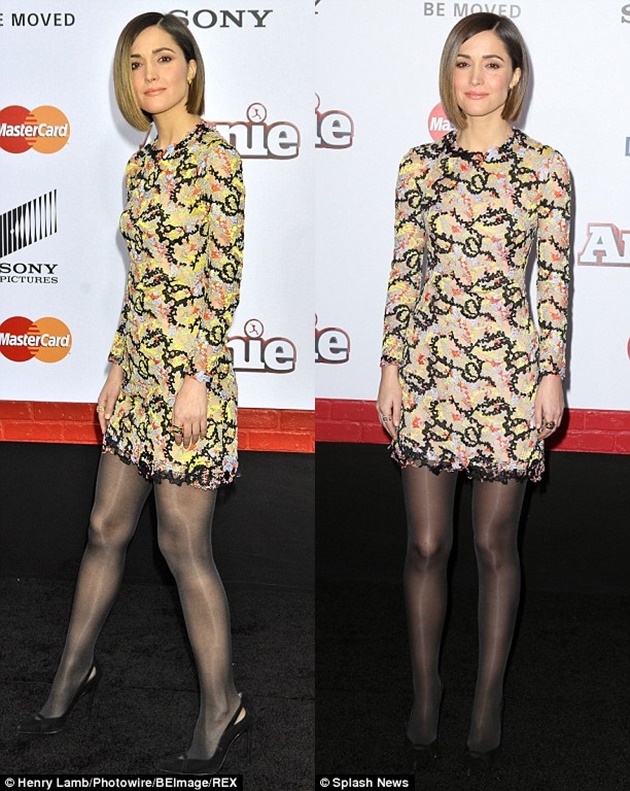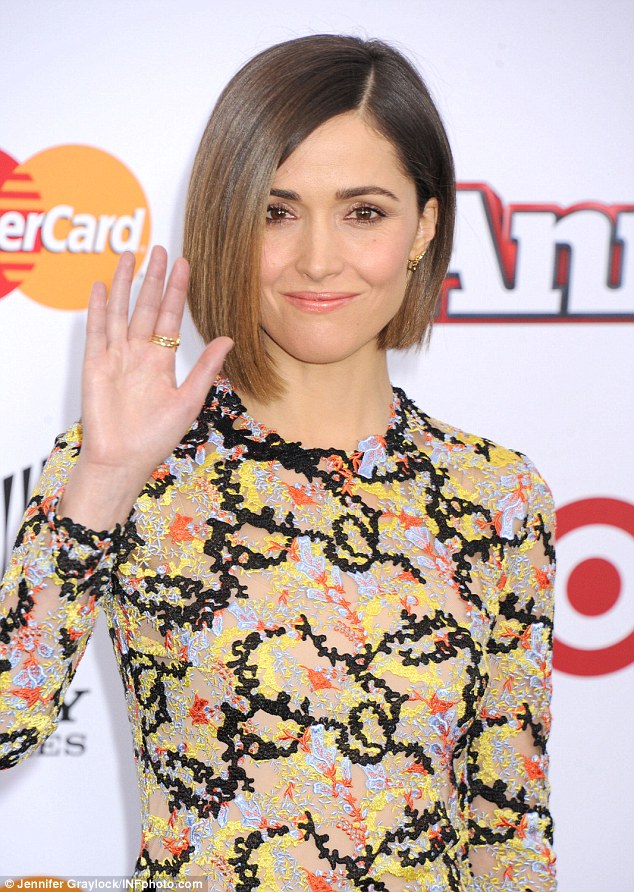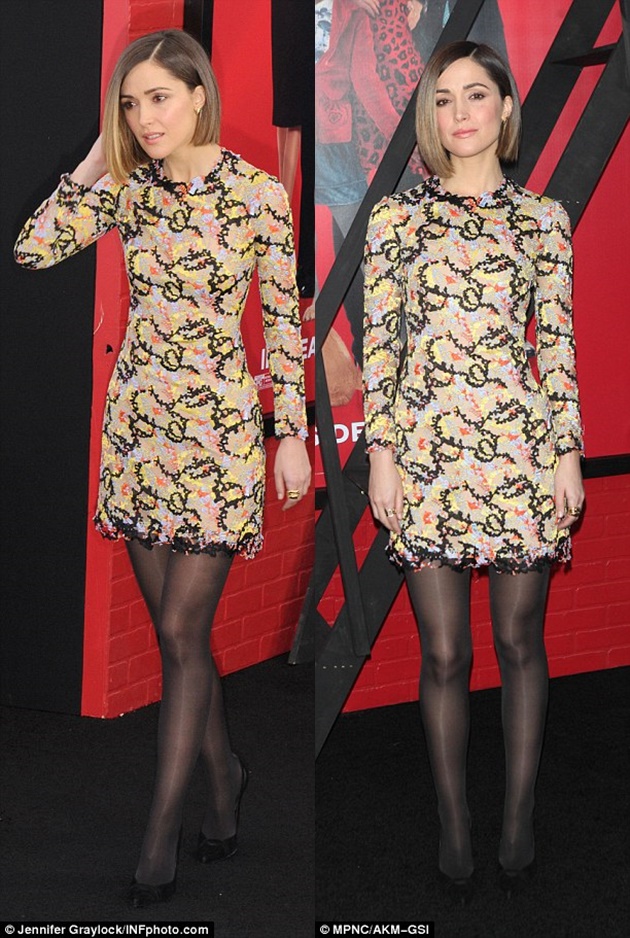 Rose Byrne attends the Annie premiere in New York on December 7, 2014
Well, what do you think of Rose's choice of footwear, boring or just perfect?
Rose's pumps are reportedly by Stuart Weitzman. Sadly, I can't seem to find them online so I will not be able to give you any information on the pair other than the fact that they feature tiny cutouts on the back and front.
In any case, here are a couple of styles from the label that may interest you if you fancy grabbing a pair of Stuart Weitzman pumps today.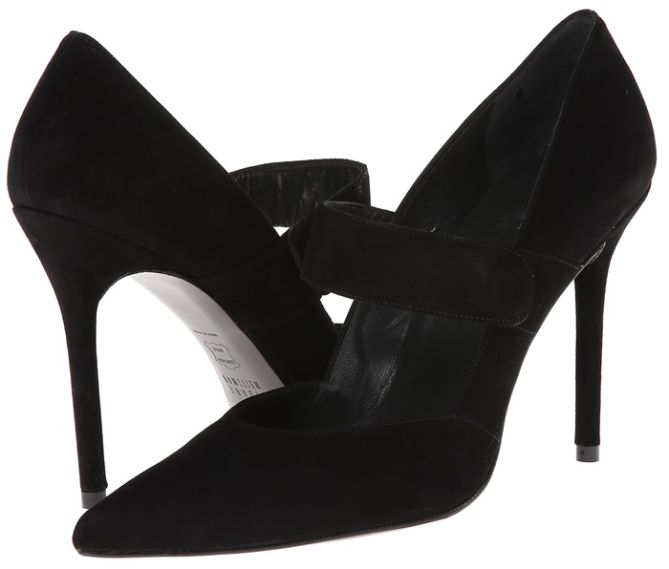 Stuart Weitzman Diploma Pumps, $425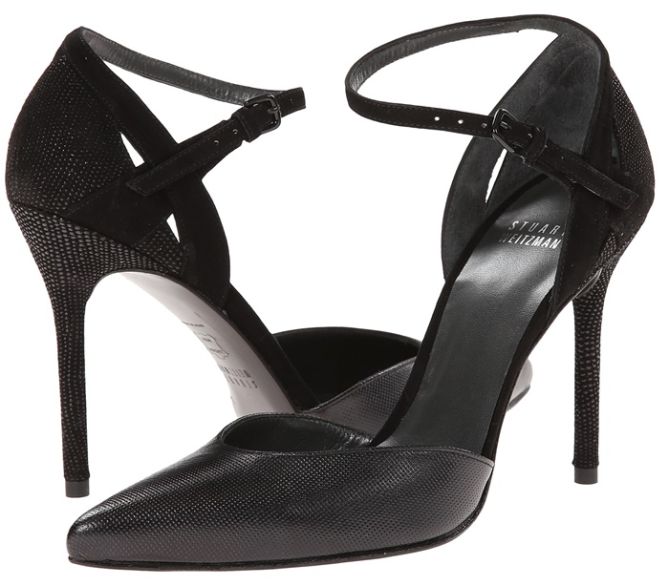 Stuart Weitzman XFactor Pumps, $445
I actually find both styles perfect for outfits that require wearing tights or black stockings because they come with straps along the vamps and ankles. I find that classic pumps usually slip off my feet when I wear them with nylons so I prefer shoe silhouettes that come with straps for such outfits. Both pumps feature 4 to 4.5-inch-tall heels so they'll also give you the necessary lift.
On a side note, I personally feel that sexy booties instead of pumps would have given Rose's outfit more edge. Styles like the Nine West Gemeza or the Sam Edelman Jacelyn would be my choices: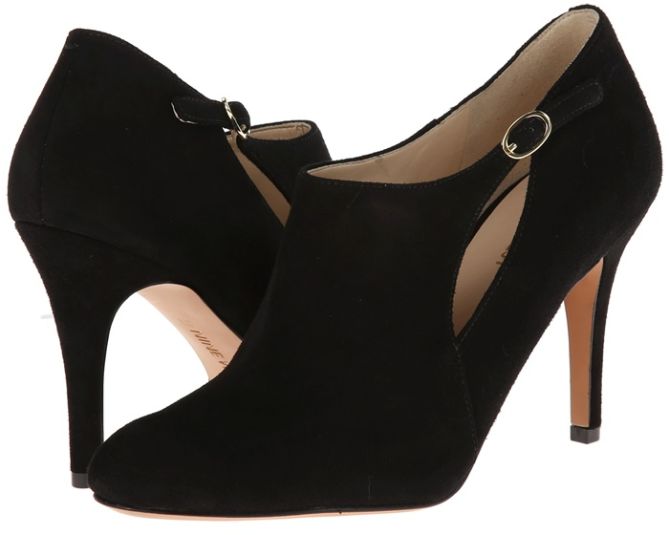 Nine West Gemeza Booties, $109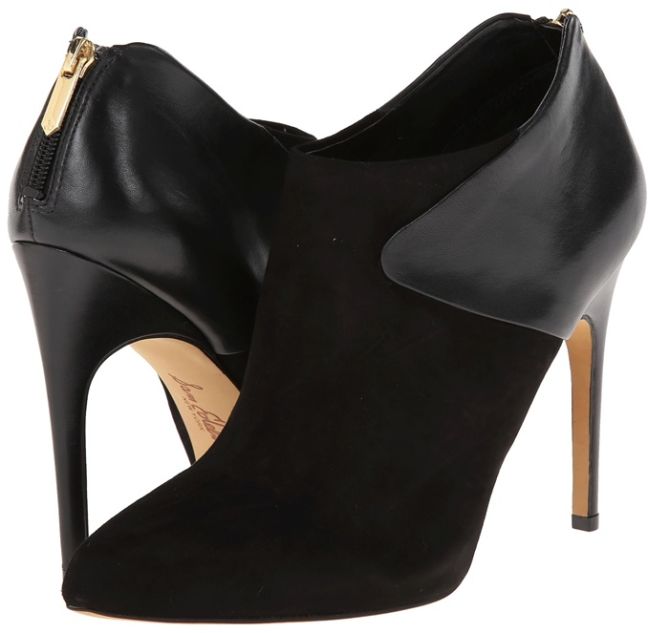 Sam Edelman Jacelyn Booties, $150