Romee Strijd, 22, is one of Victoria's Secret most valuable angel at the moment, being the hottest prospect for them. She was spotted out, on Monday, in New York alongside her boyfriend, Laurens van Leeuwen, looking not in a very good mood. She was seen texting while gettting out of Sweetgreen with Laurens who was carrying their fare like a gentleman would do with his lady.
Romee and Laurens have been dating for 8 years, since the model was 15 and just starting her career. She told in various in interviews that she considers herself very lucky to have someone from before she started her career so she knows for sure he is in love with who she is a person and not anything superficial. In today's world, especially as a famous model having the support of someone who knew you before success and still stuck around is very important and very rare, so it's only natural that Romee considers herself lucky. She also is now the face of Bombshell, the latest fragrance by Victoria's Secret. She spoke about it last week saying that the very floral scent makes her think of The Netherlands, since she is from there originally, and Holland is known for their flowers.
For the New York walk she looked very stylish like on a runway, while she rocked leather trousers and a furry leopard coat in the chilly weather.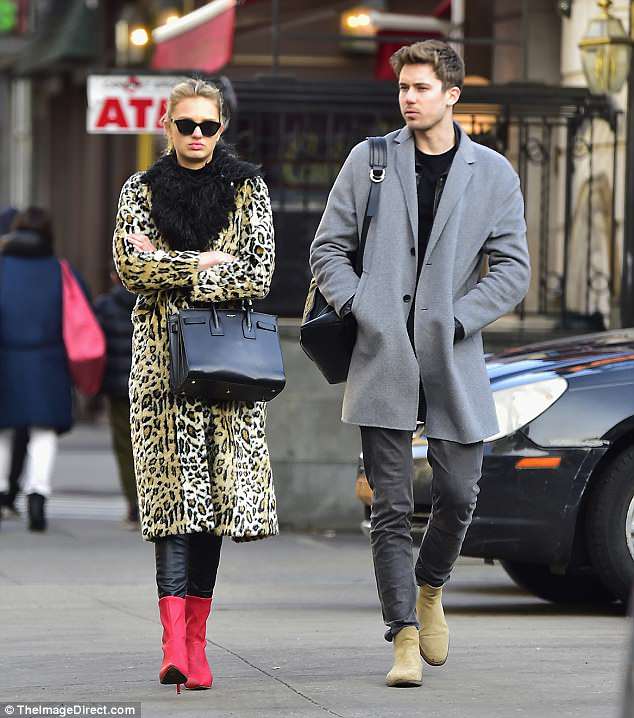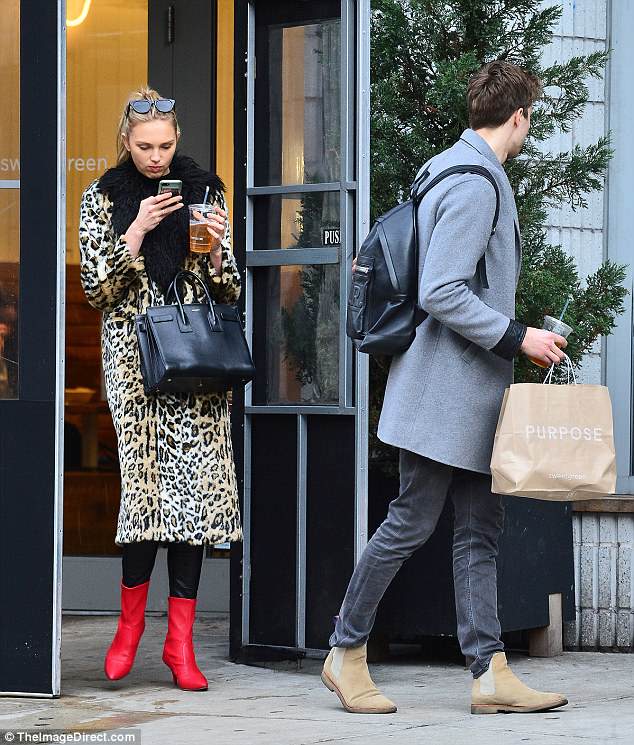 The model was in Holland to promote Bombshell, but came back to New York still prouding representing her home country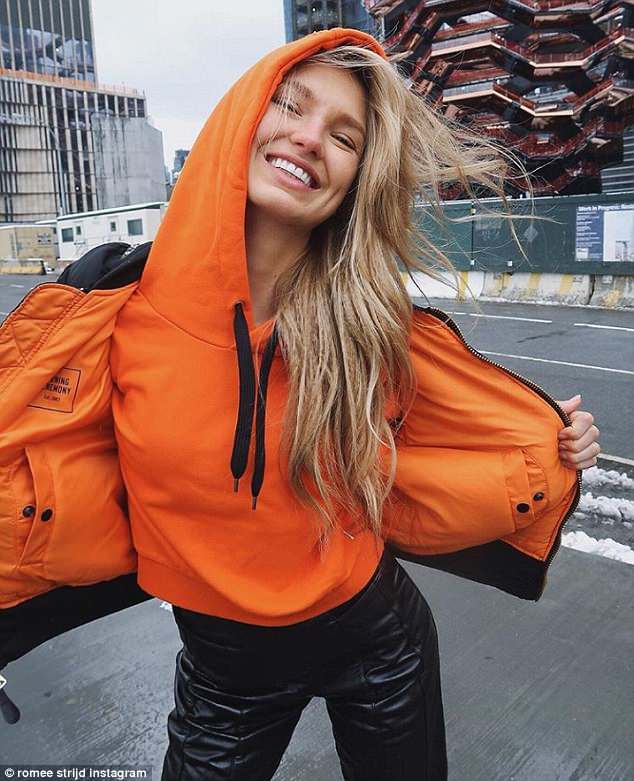 The pair of Stuart Weitzman red boots beautifully contrasted the outfit. Stuart Weitzman took over the celebrity world in the boots department, everyone loves them and since being in trend and very flexible in combining, why not have one pair yourself.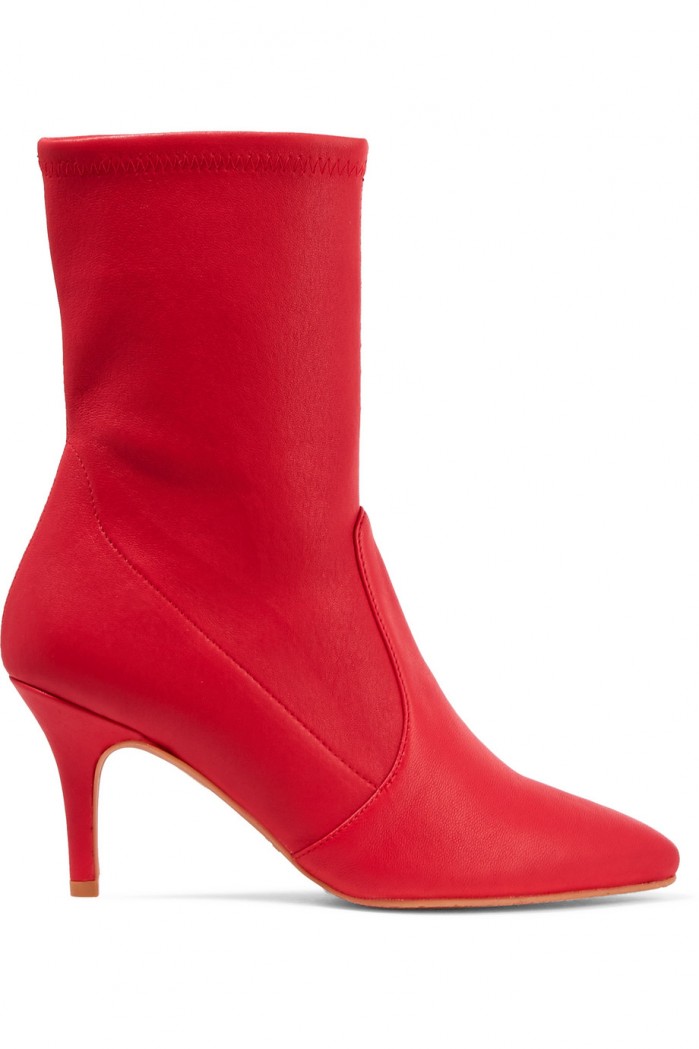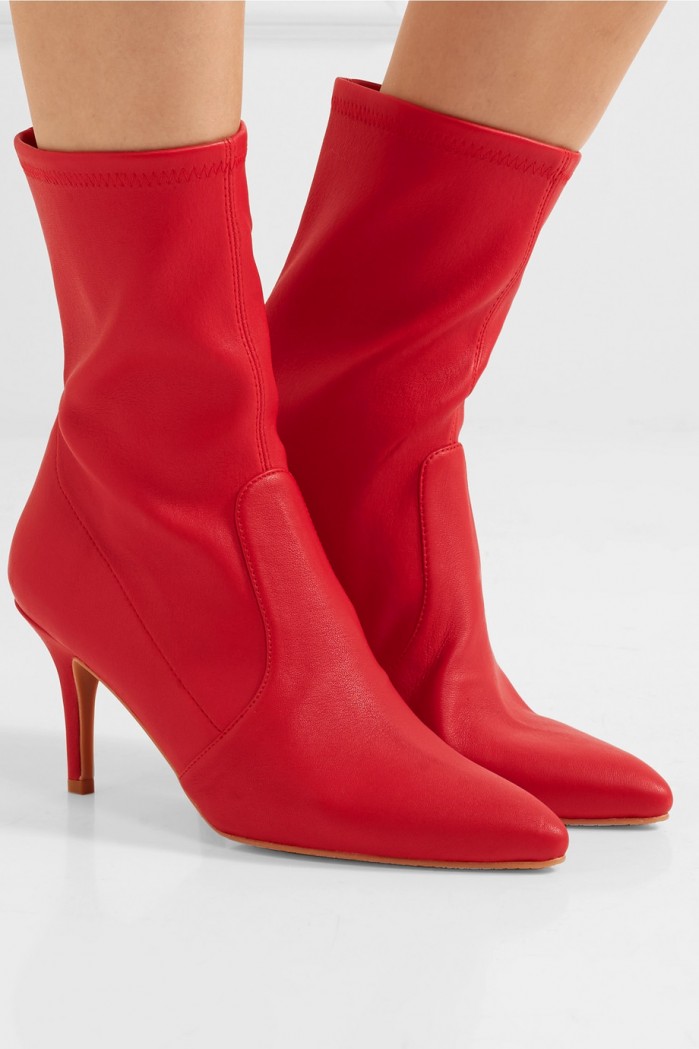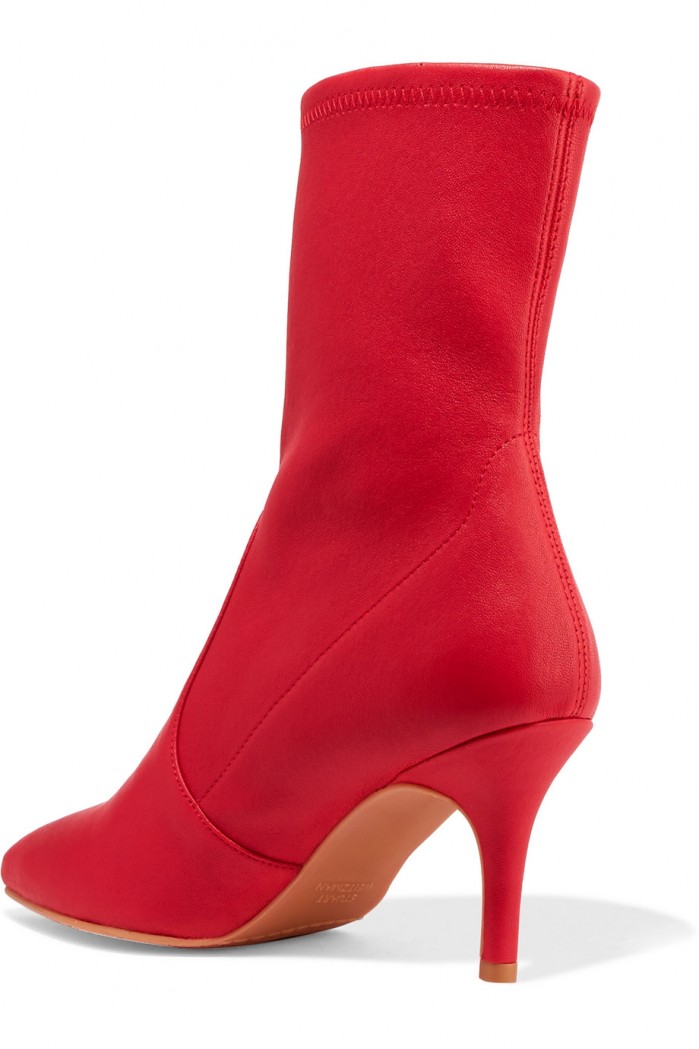 HERE IS A CHEAPER VERSION