He sent Twitter into meltdown earlier this week, after he was reportedly spotted enjoying a drink in LA with his ex-girlfriend Kristen Stewart. And days later, Robert Pattinson, 31, branded love 'complicated' during a press conference in Berlin. The star told Variety at the event on Friday, that he does not share the idealistic views on love that his character Samuel has in his new movie.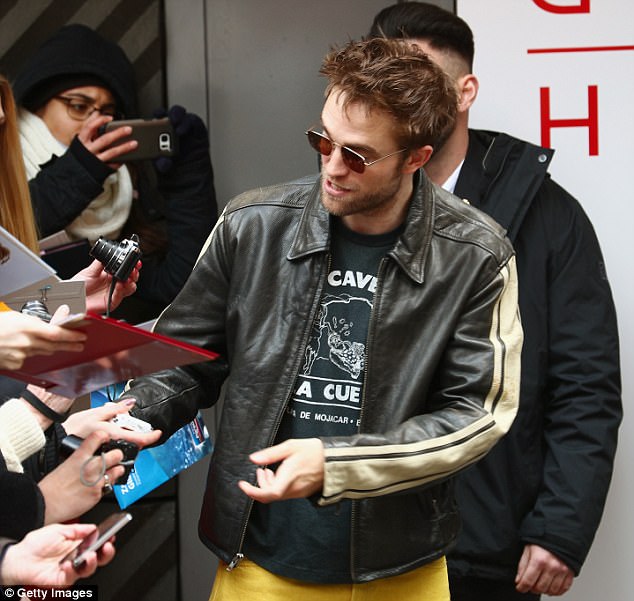 He said: 'It's obviously more complicated. I think Samuel, the main character, is a bit of a fantasist. He likes believing in a poetic version of reality. I think life and love is a little more complicated than he perceives it.' Robert wore a bold pair of yellow chinos at the event, which he paired with a black slogan t-shirt and trendy leather jacket. His co-star Mia Wasikowska, 28, showed off her svelte physique in a black striped-patterned dress. Robert's trip to Berlin came after fans claimed to have spotted him going for a drink with his former flame Kristen last weekend, five years after ending their high-profile romance.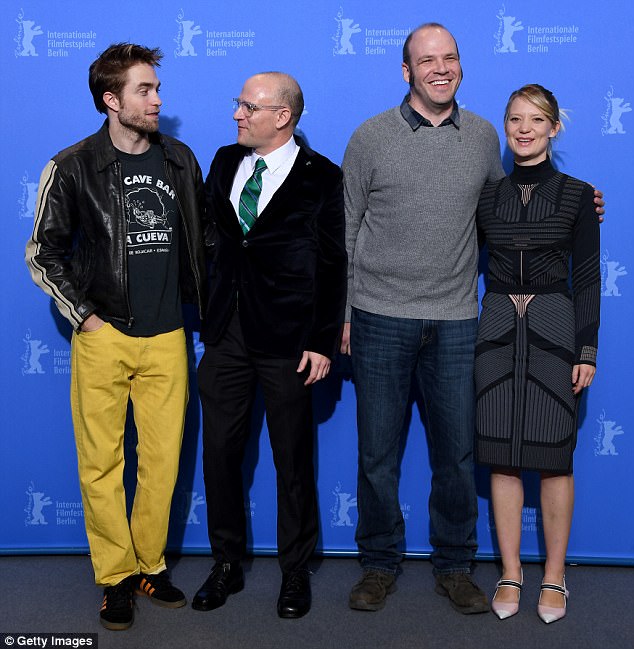 The pair, who dated for almost four years after falling in love on the movie set of Twilight, appeared like 'friends hanging out', according to eagle-eyed onlookers. 'Was just at bar enjoying my friends birthday and in comes Robert Pattinson which blew my twilight mind up, and then Kristen Stewart walked in and now I'm reliving my highschool twilight fantasies,' one fan wrote on Twitter. She later added: 'Wow! Did not expect this response! It wouldn't have been cool to take a picture of them, they just seemed like two friends hanging out.'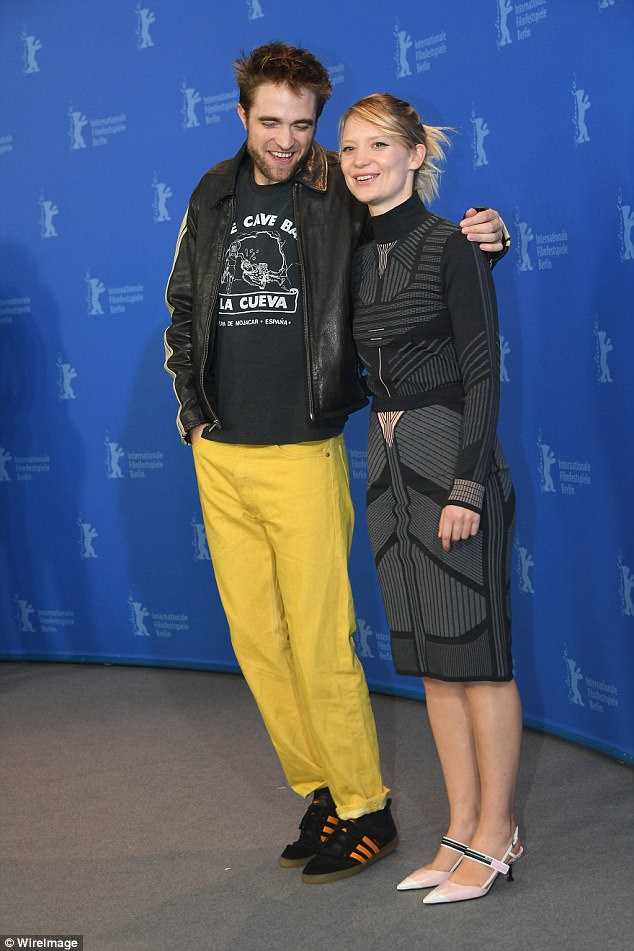 Elsewhere, another fan tweeted: 'When you're just innocently at a bar in LA and suddenly Robert Pattinson and Kristen Stewart appear right in front of you. EDWARD AND BELLA IN THE SPARKLY FLESH.' (sic) 'They seemed like two friends hanging out at a bar. And it was midnight… we all looked rough imao.' (sic) The exes fell madly in love on the set of the teenage vampire saga Twilight and they were together for almost four years between 2008 and 2012.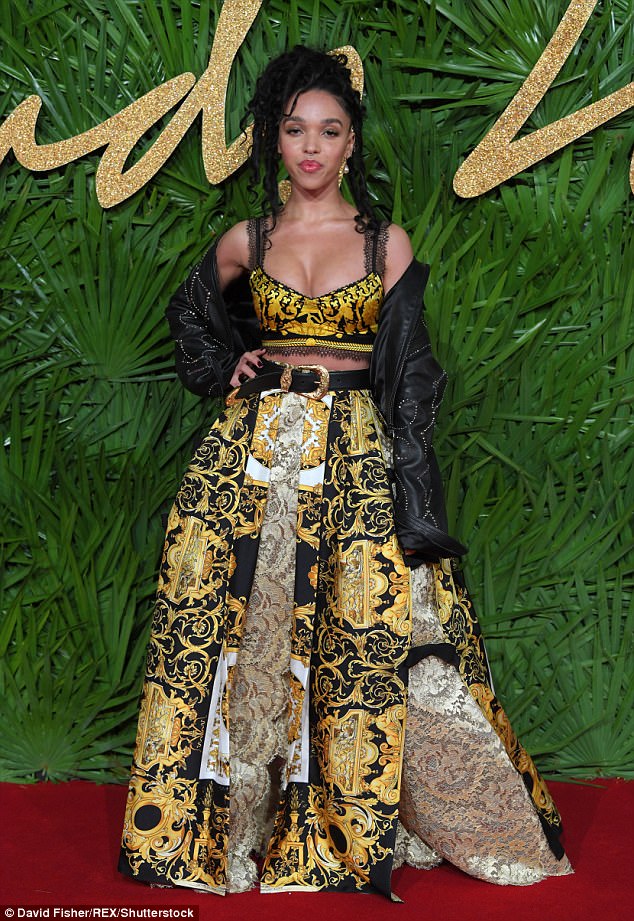 Robert played the seductive yet dangerous vampire Edward Cullen while Kristen played his human ladylove Bella Swan.  Their real life romance came to an abrupt end after she was pictured kissing Snow White and the Huntsman director Rupert Sanders. They decided to give their love a second chance but they went their separate ways for good in 2013. Robert also went on to praise the Me Too movement as 'pretty amazing', and revealed he is impressed with the Hollywood stars who have come together to fight sexual harassment within the movie industry and beyond.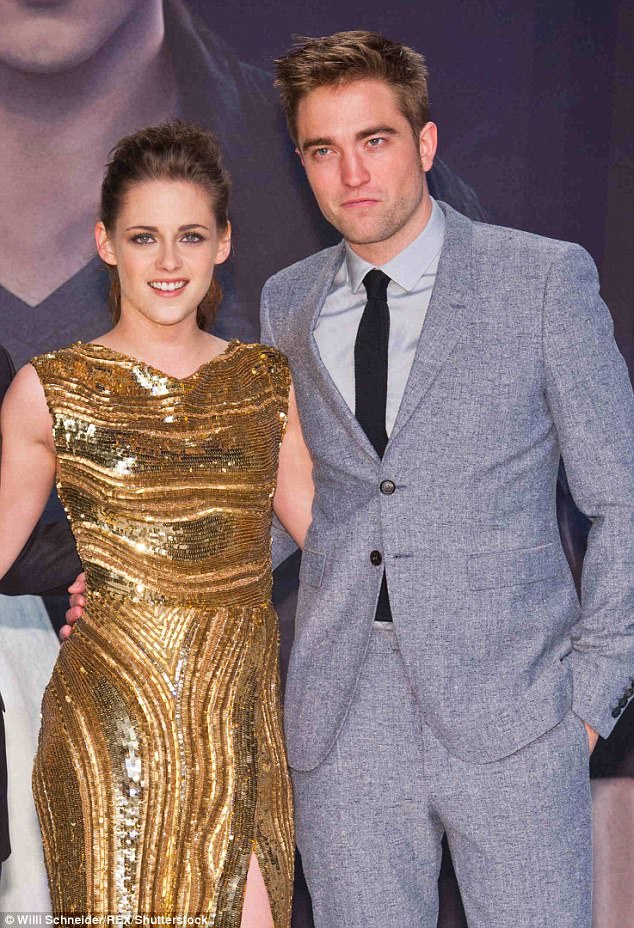 He said: 'If you feel that you've been wronged, and you feel that you don't have the right to tell people about it and you feel that you're being bullied into silence, it's one of the most awful things in the world. it's amazing when any kind of dam breaks and people feel they've got the numbers to say, no, you'll be safe to say whatever has happened to you. It's pretty amazing.'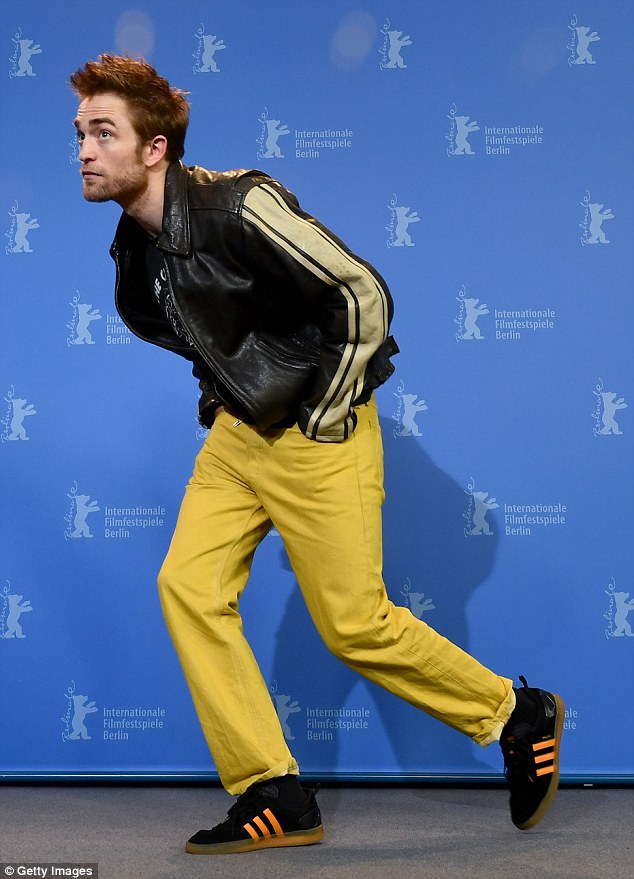 Following his split from his fiancée FKA twigs in October last year, the Harry Potter star has been focusing on his glittering Hollywood career. In his latest film, Robert plays businessman Samuel Alabaster, who travels West with a mini-horse called Butterscotch to join his fiancée in the mountains. Mia portrays his long-distance ladylove Penelope in the eccentric film. Directing duo David & Nathan Zellner also play a priest called Parson Henry and an alcoholic called Ruduss Cornell, respectively. Kristen Stewart opens up about experience during Twilight saga.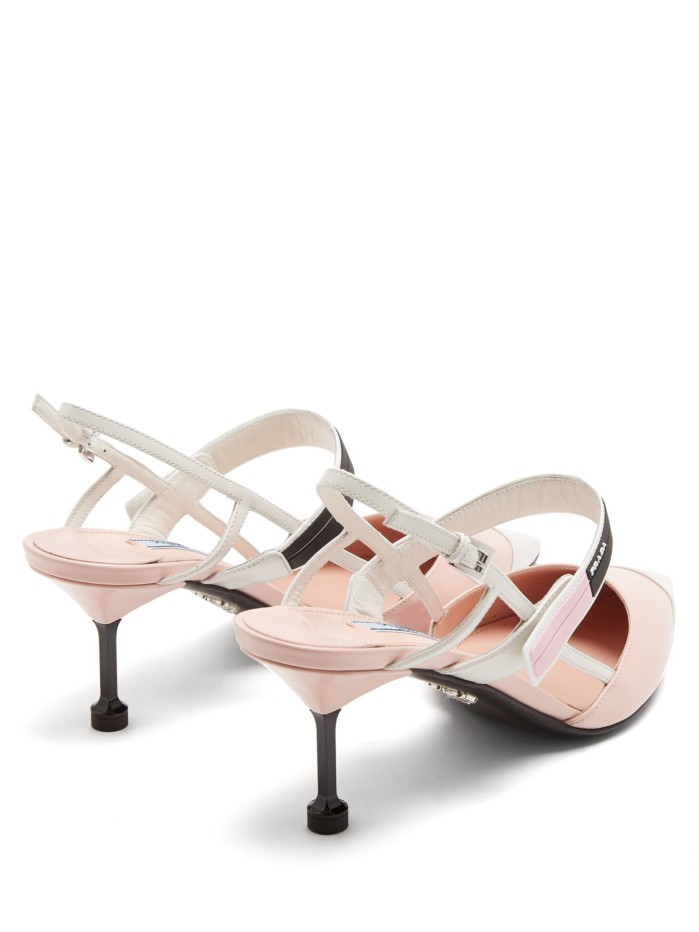 Mia Wasikowska joined a host of celebrities, including Robert Pattinson, at the Berlin Film Festival looking hot to trot in these must-have Prada heels. Prada have perfectly integrated futuristic styles in to their shoe collections recently, including the resort 2018 show, yet they still capture the feminine styles of classic kitten heeled pumps.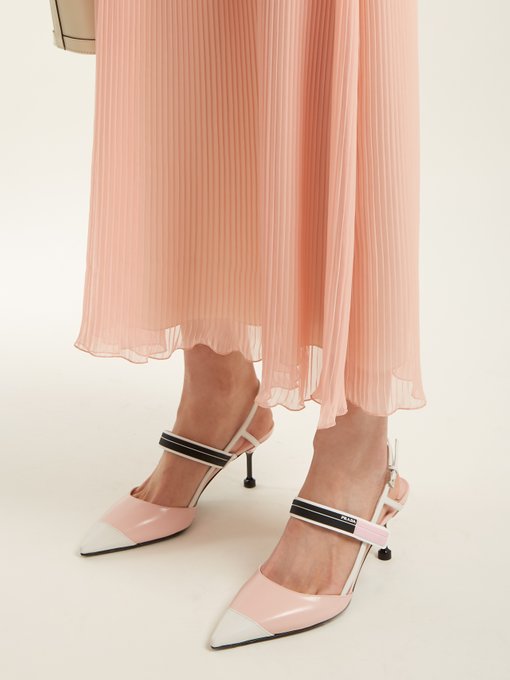 These pointed-toe slingback pumps made from leather have a newness about them thanks to the powdery pink hue and white colour block detailing. Of course, to keep on trend, the designers logo is placed on the strap.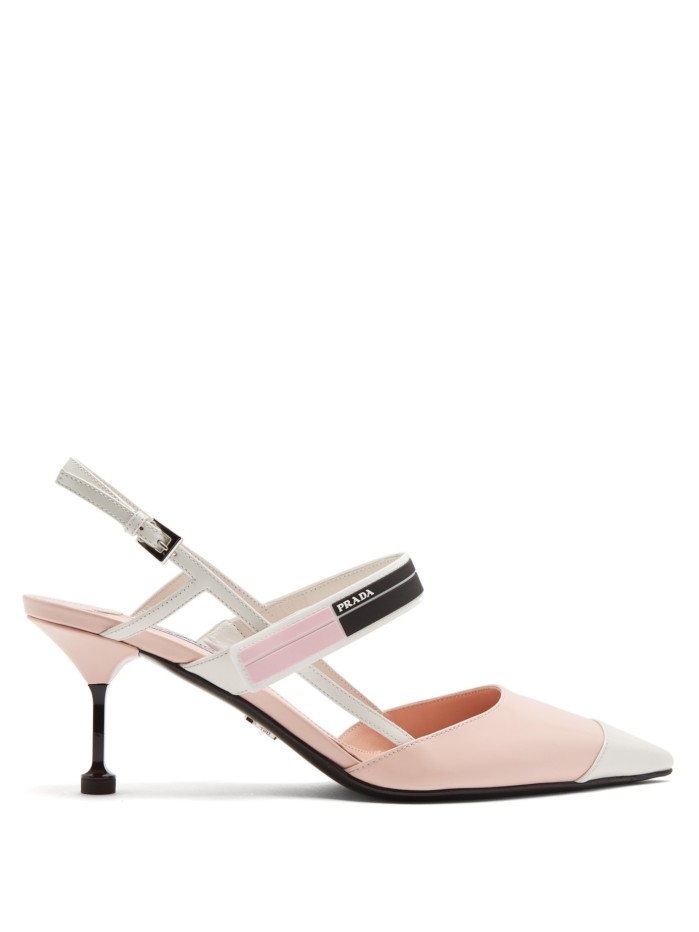 With the modern take of an old classic they still have all the feminine aesthetics to go with midi dresses like Mia is modelling. Shop them now at MATCHESFASHION.COM for $1038 or get a similar look for less with the edit below.