Rita Ora was vava-voomly hot when she graced the launching of Toyota Aygo held at Pearl Club on Wednesday. The pop star wore a very daring glittered dress without a bra, that was slashed to her belly button. She finished off her daring outfit with a Christian Louboutin pumps. She wore her new blonde hair in a side plait details across her head with her trademark dash of red lipstick and matching nails.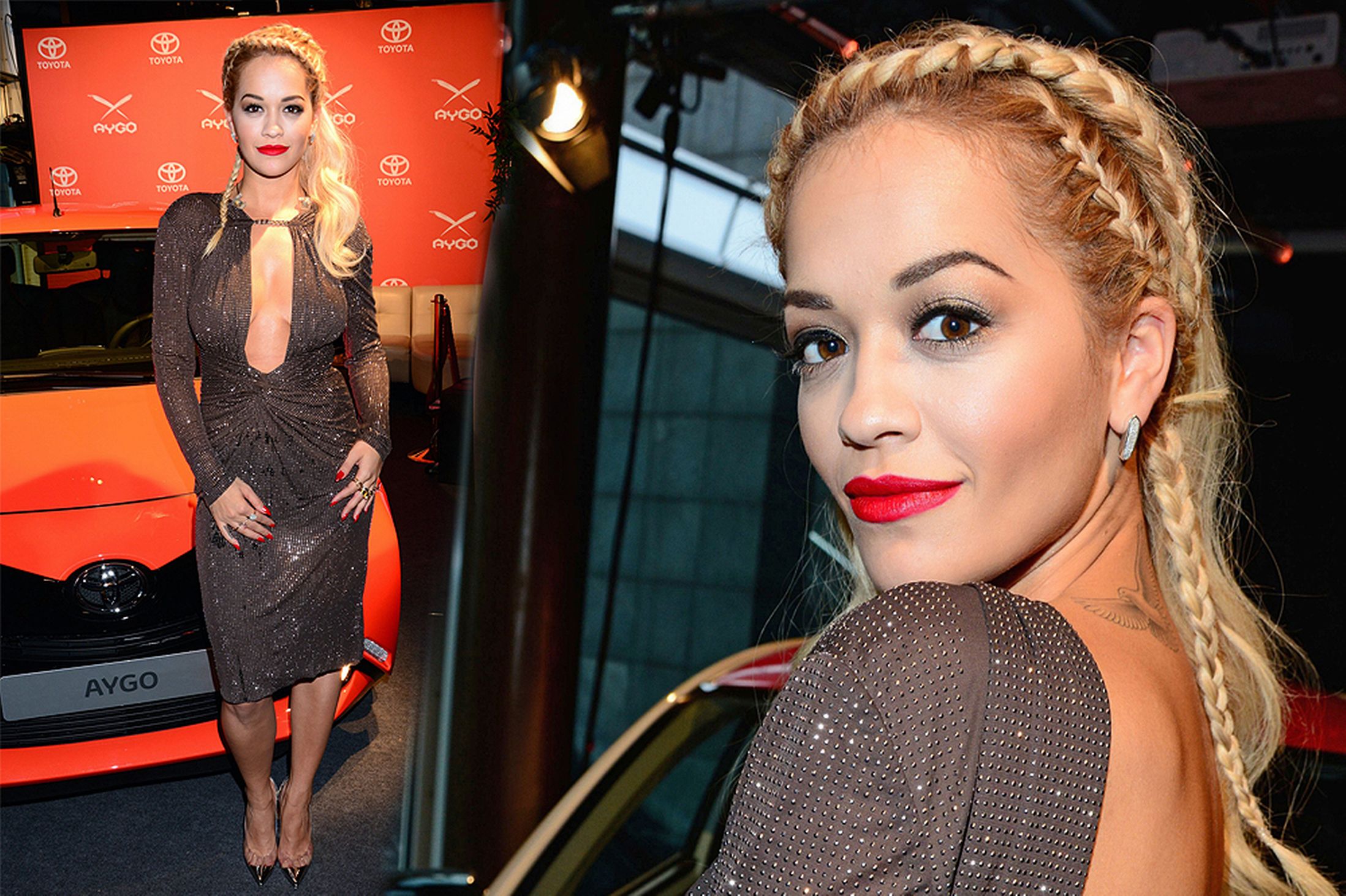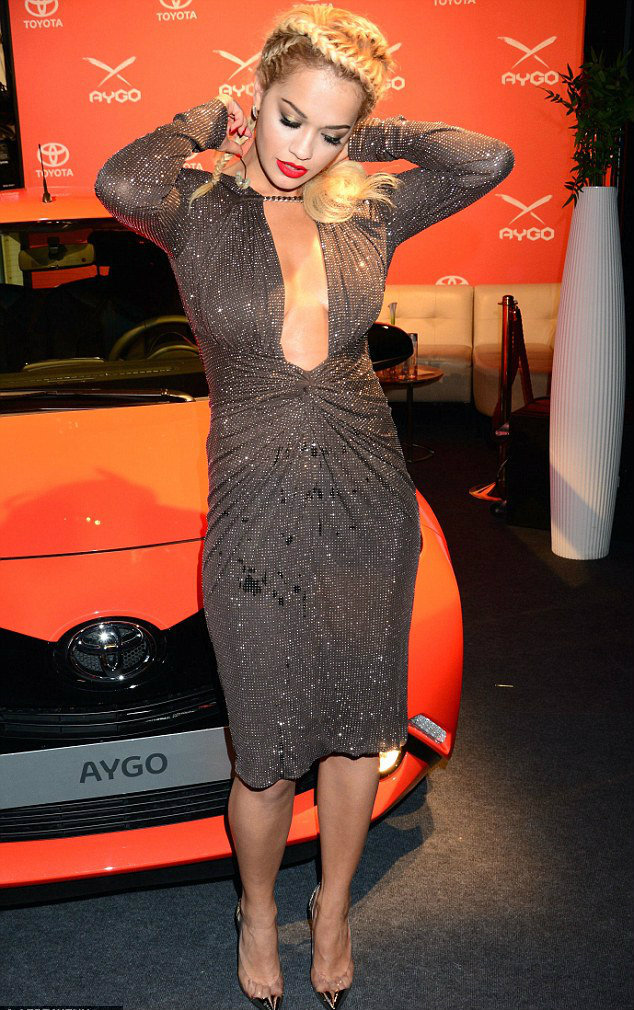 And yes, she did a great job in promoting the latest car style from Toyota. She even posed beside a bright Toyota and looked like a perfect car advertisement.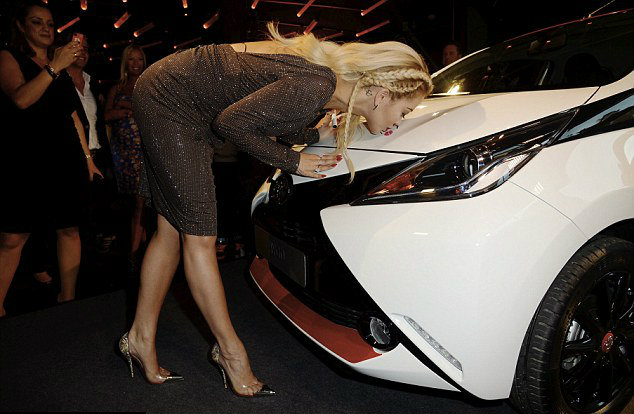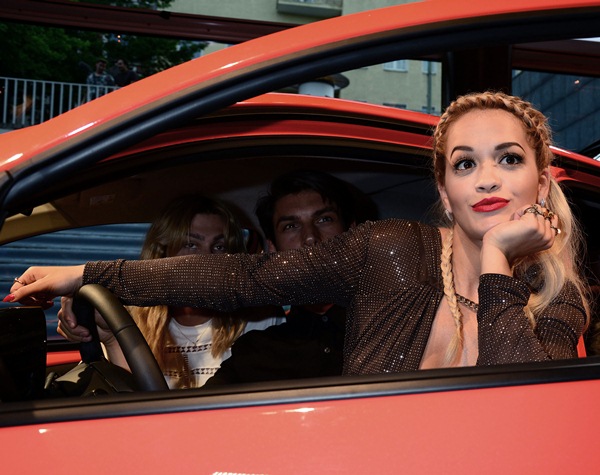 The sexy frock showcased the stars impressive and well-known curves as she flirted up a storm with the guests at the event, including Boris Becker's son Noah. The 19-year-old Noah was spotted chatting with the singer and was clearly rather taken by her stunning frock.
And although I don't really root for Rita's daring glittery dress, I would commend her shoes, though. It just looked perfect for her sexy feet.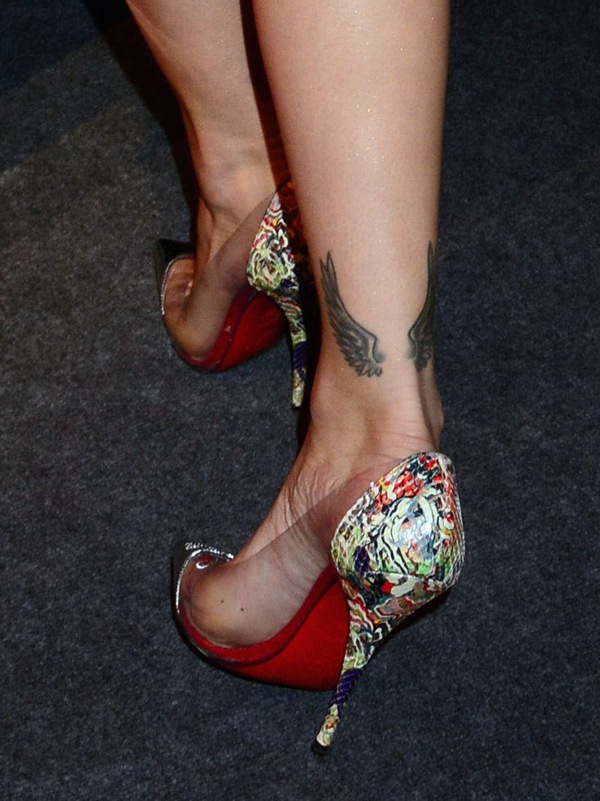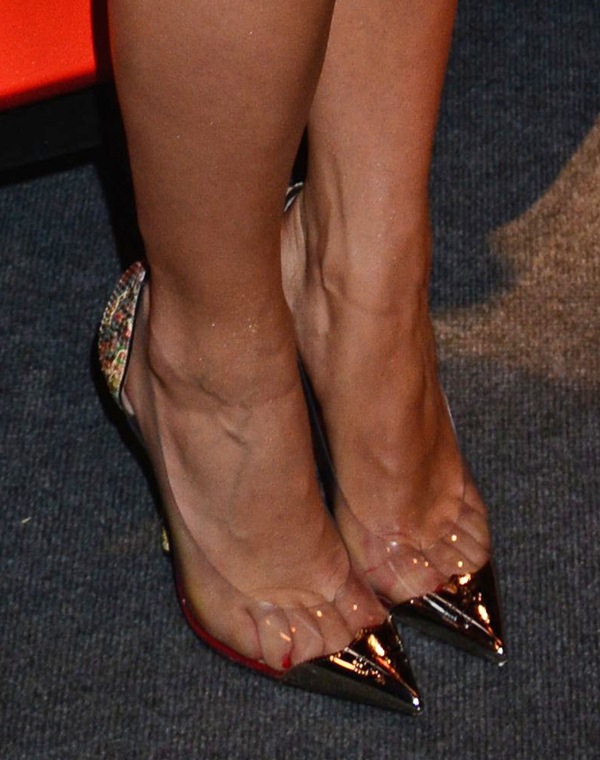 Rita wore a Christian Louboutin Djalouzi which you can purchase online at ChristianLouboutin.com