There is no secret that Rita Ora has a unique sense of style. Her outfits always turn heads no matter if she is going to get grocery or she is on the red carpet.This week she wore an interesting mix of clothing while going out with friends.
The singer wore a pair of tartan black and white pants with a graphic sweater and a leather aviator jacket. Even thow there are a lot of elements because of the casual feel of the tartan and the lay-back sweater it wasn't too much. Also, whenever you are wearing an outfit your attitude is way more important than any accessories you may add. Because you need to be the one wearing your clothes and not the other way around.
With this look she paired silver ankle boots from Kurt Geiger and a black beret. There are not a lot of occasions for silver metallic shoes this is definitely one of them.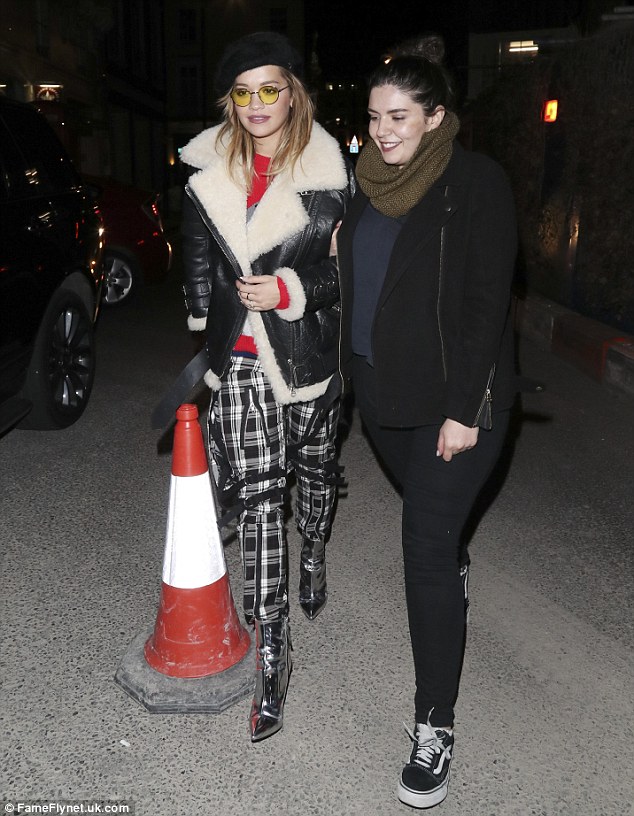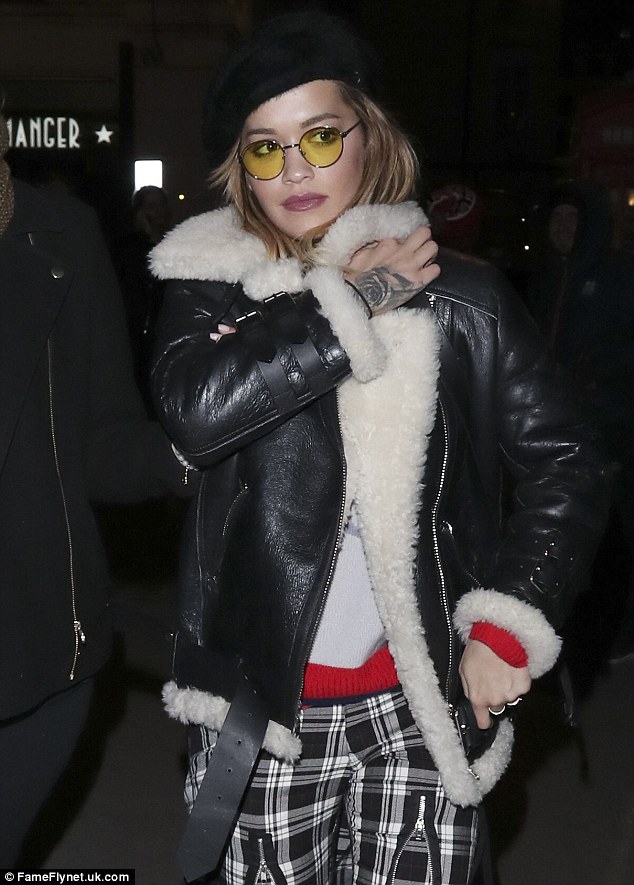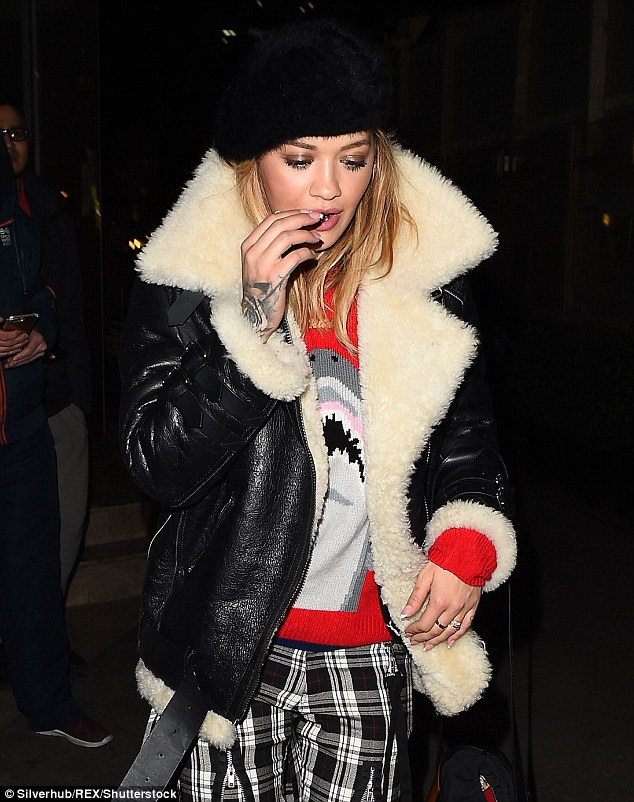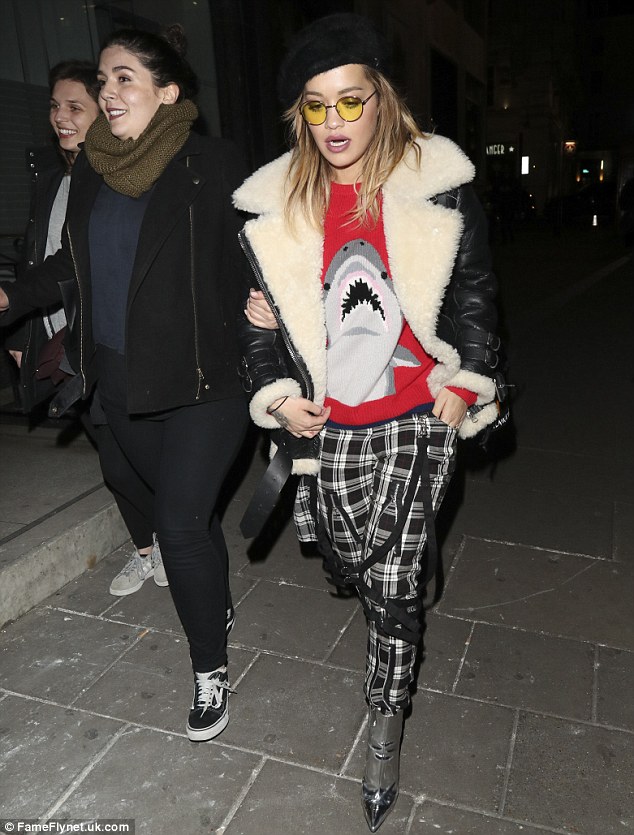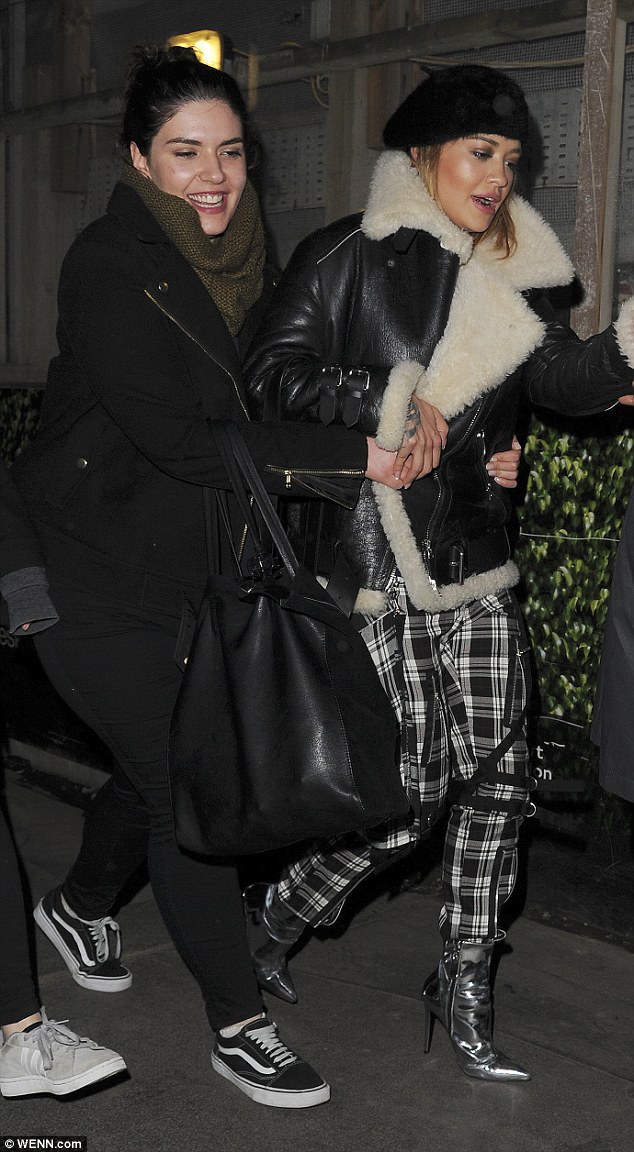 With the right attitude you can wear those boots. They will bring a fresh vibe to the outfit and an edgy feel. I suggest taking it down a notch and maybe pair them with something more simple. You can try them with a pair of pants suit and a crisp white shirt. Also, they would go perfect with a black circle skirt and a fitted cropped top.