Rita Ora's taste in fashion is very eclectic and unpredictable. All in all, it's a hit and miss for her, though thankfully, with more hits than misses. Last Friday, the singer arrived at Narita Airport in Tokyo, Japan, while decked in a cowgirl-inspired outfit.
Here's the thing, it wasn't just your ordinary bandana-and-boots attire. Instead of paisley, her neckerchief was printed with something botanical and exotic. And instead of the usual cowboy boots, Rita's shoes were metallic, detailed with tassels, and printed with stars. Simply put, they were quite unlike anything I've ever seen before.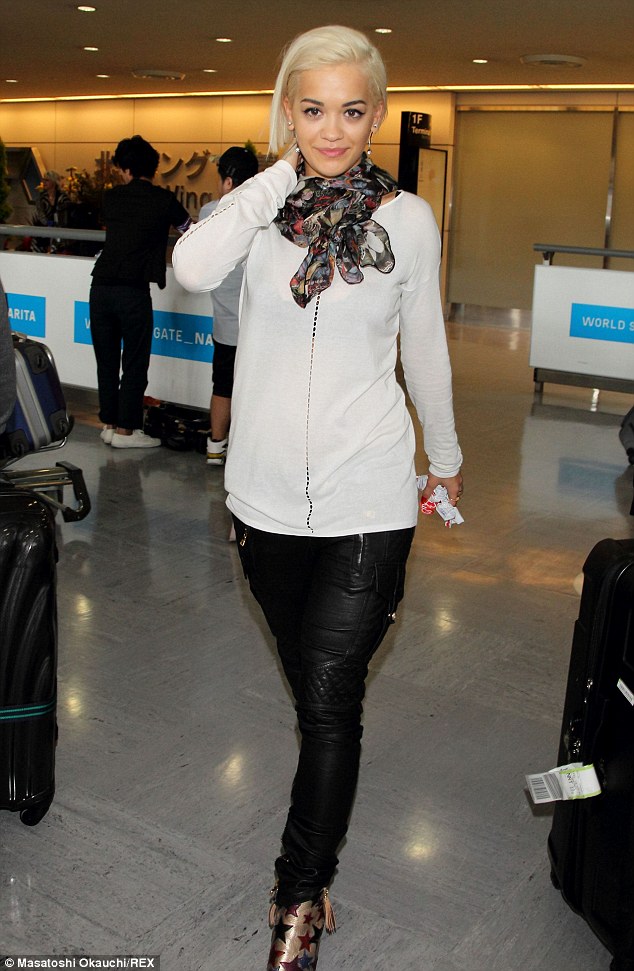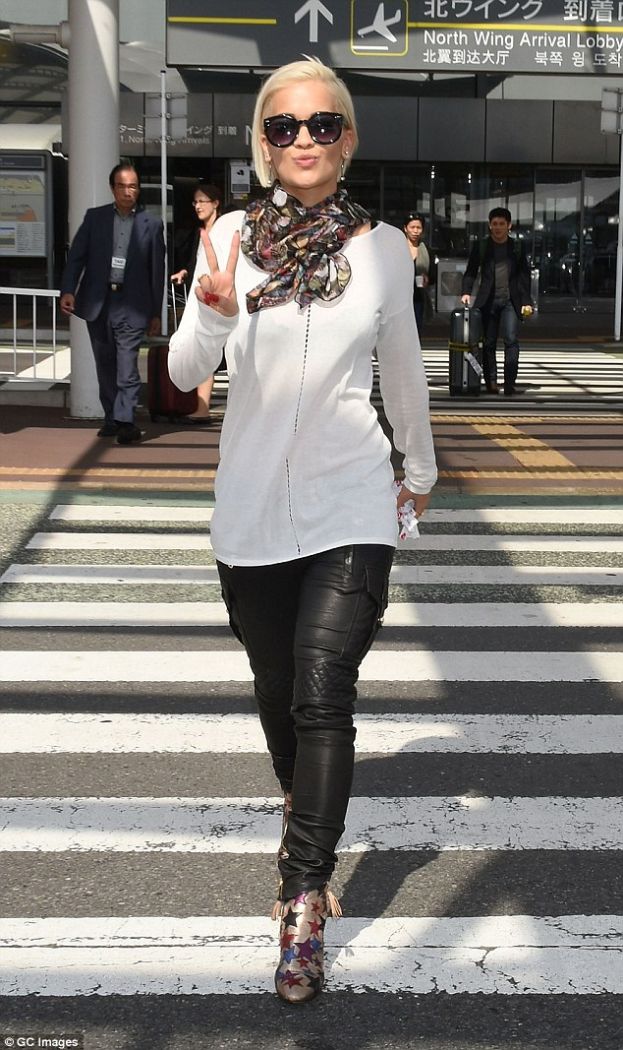 Rita Ora arrives at Narita Airport in Tokyo, Japan, September 19, 2014
Can you appreciate Rita's plane-ride ensemble? Better yet, do you approve of her shoe choice?
At first glance, I have to admit the boots didn't look so good. But the longer you stare at them, they start to grow on you. Personally, I think with the right outfit, they will rock. Would you agree?
Sure, they're busy and attention hungry, but that's precisely what they were made to do. They're statement making and will require little to no decoration once you put them on. I'm not fond of the way Rita' styled the pair, but she doesn't look so bad either.
That said, I thought I'd tell you a little bit more about the boots. For the curious gals out there, Rita's fancy boots are from Tommy Hilfiger's spring 2015 collection, as seen below on Kendall Jenner on the Tommy Hilfiger runway during NYFW. Yep, you won't be able to get your hands on a pair until next year. Sorry.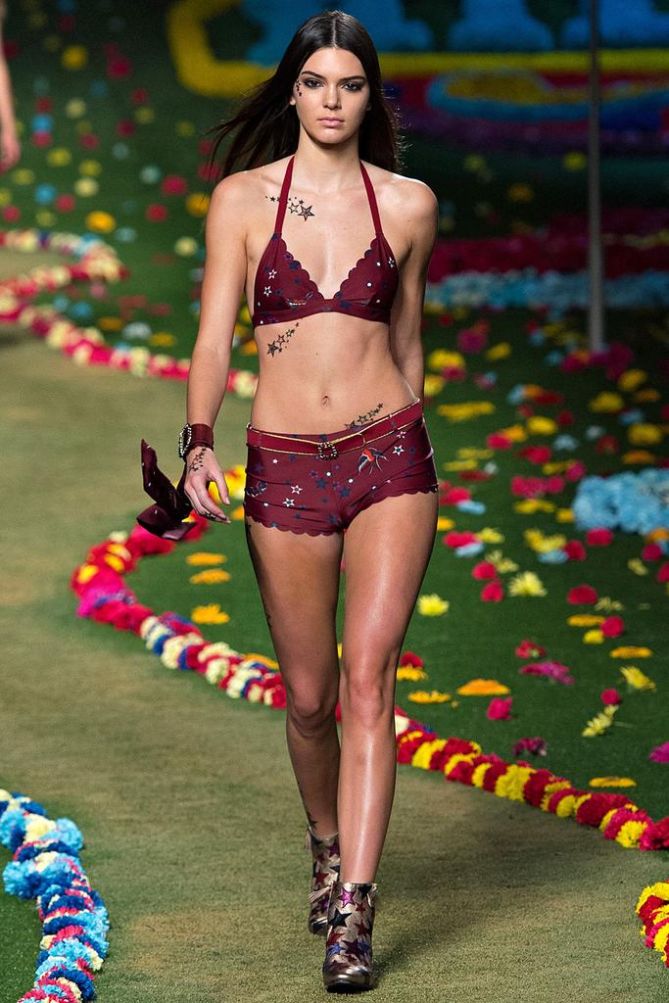 Kendall Jenner wears the Star Print boots on the spring 2015 Tommy Hilfiger runway during New York Fashion Week
Honestly, though, no need to fret about not getting your hands on those boots as early as now. While you won't find an exact replica, there are several star-detailed boots available in the market that may be worth considering  — depending on your taste, of course. Here are three options you can start with: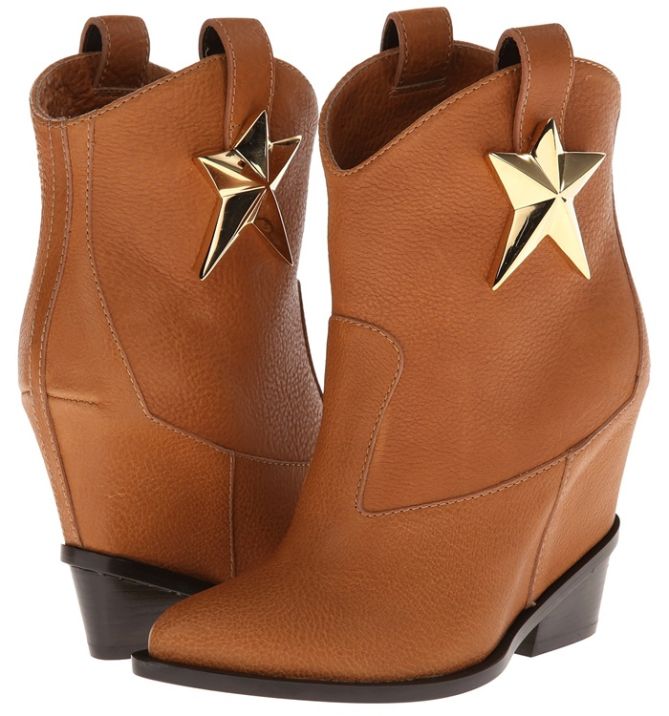 Giuseppe Zanotti Star Studded Wedge Boots, $450 (was $1450)
Old Gringo Chiqui Star Boots, $156 (was $259)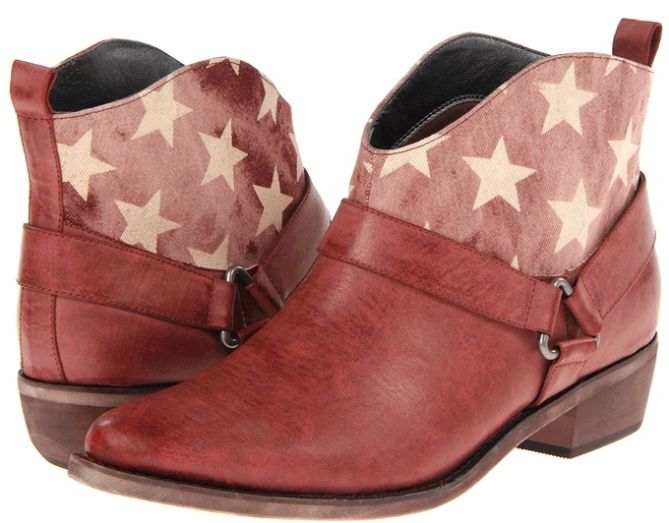 Matisse King Boots, $45 (was $79)