Rita Ora loves parading her cleavage in low-cut clothing. And on Wednesday, it was no different. The singer was spotted in Los Angeles in a striking double-breasted jacket teamed with black lace brassiere peeking out from under. Save for a pair of panties (if she wore any), I'm guessing she didn't wear anything else underneath the bright red topper.
The X-Factor judge complemented her getup with a studded beret, round rimmed eyewear, and chunks of gold jewelry. Capping off the whole mix were a pair of edgy metal-infused ankle-strap booties.
It was a very interesting outfit, to say the least. Rita, who loves to express herself through fashion, managed to pull it off with no glitches. In fact, she looked rather sexy in the whole thing.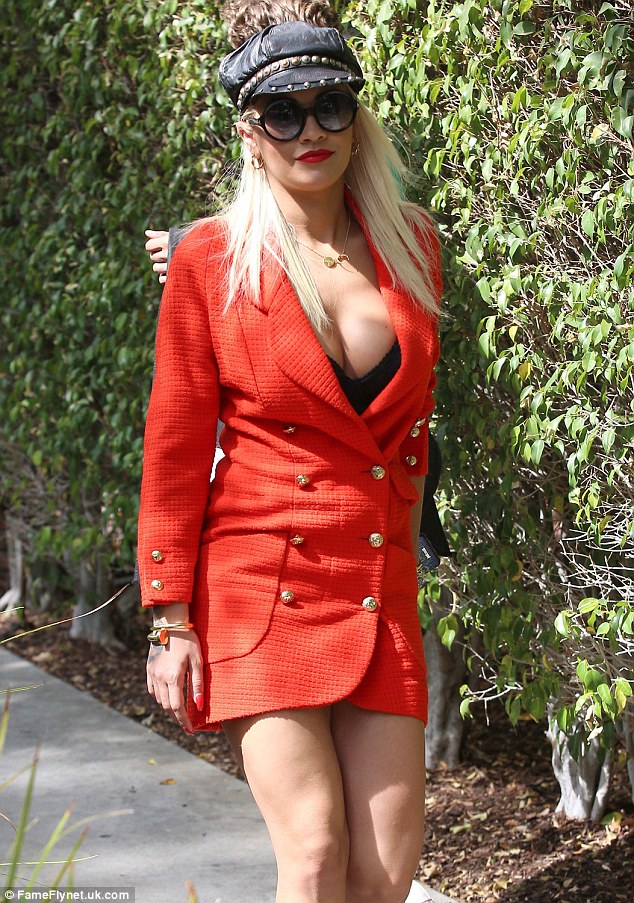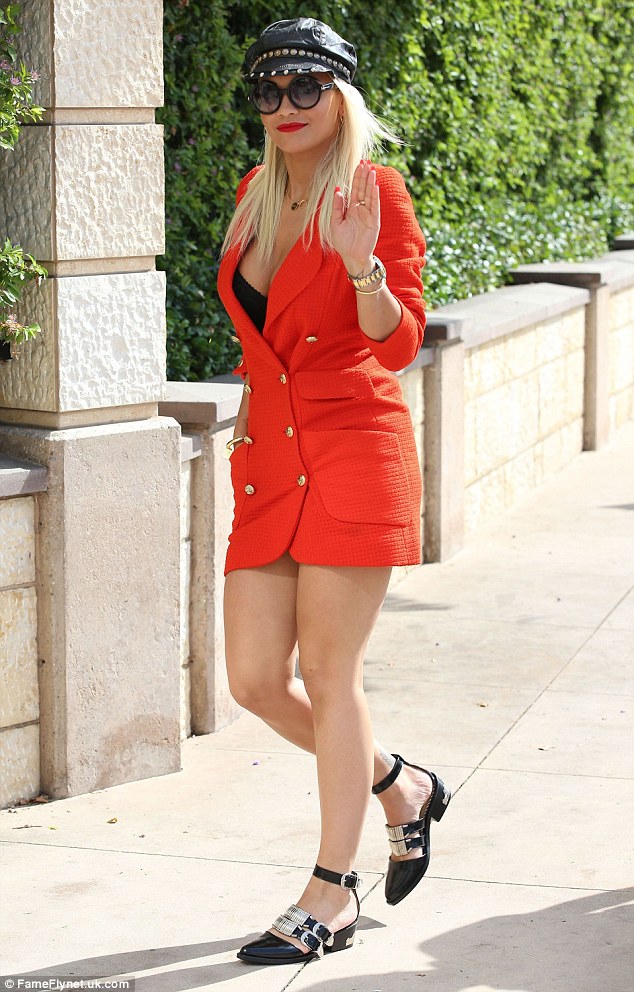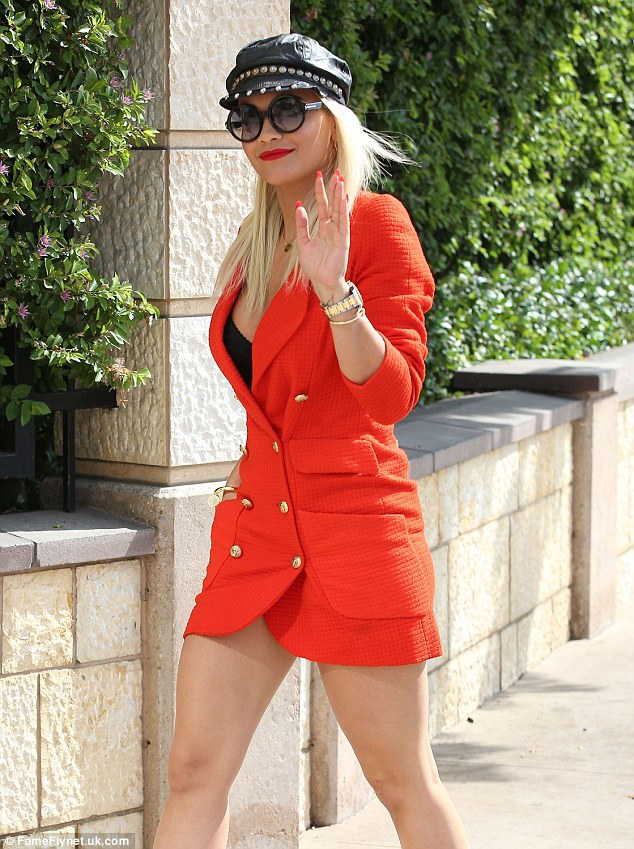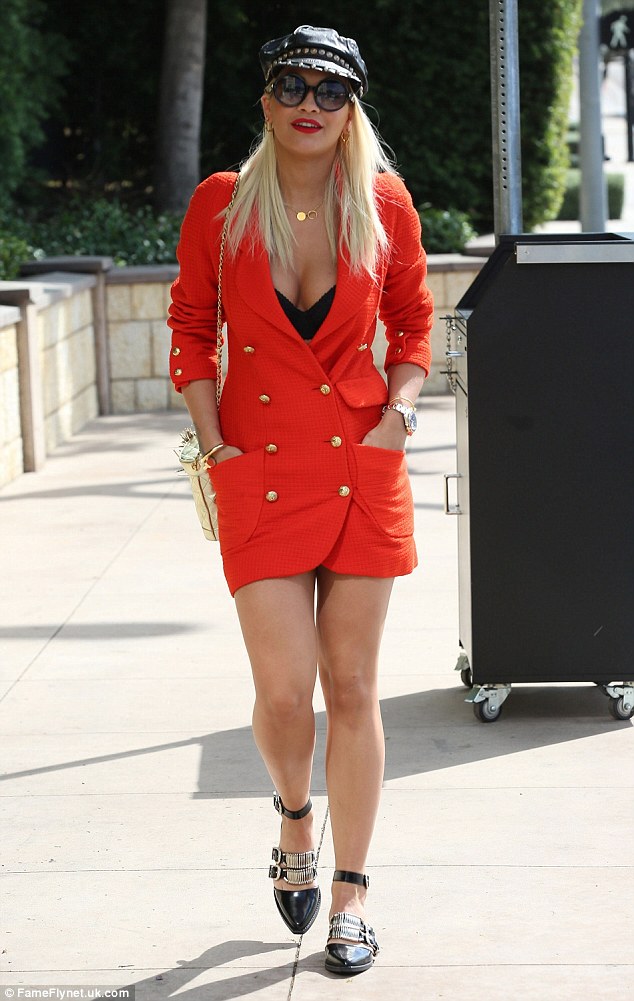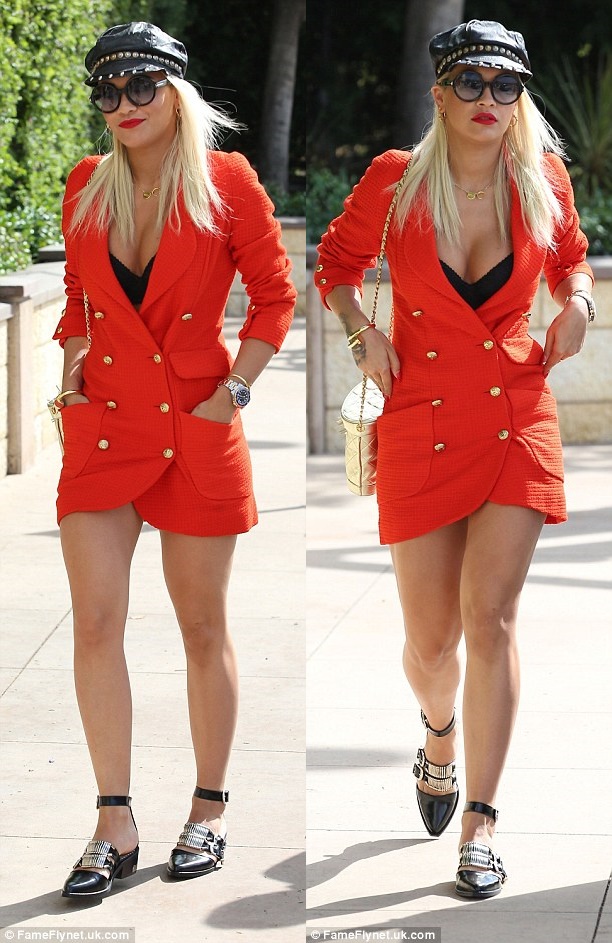 Rita Ora steps out in a striking red ensemble while out and about in LA on Wednesday, August 5, 2015
Well, ladies, what do you think of Rita's latest street style. Do you approve? Let's face it, while we may not like the pairing she put together, she does look good in it, noh?
I couldn't find any details on Rita's structured red coat, but her one-of-a-kind shoes are from Toga. If you're familiar with the brand, then you'd know they make a lot of edgy metal-infused footwear. The pair on Rita features tapered toes, buffed leather uppers with metal-detailed straps, a d'orsay-inspired silhouette, and low block heels.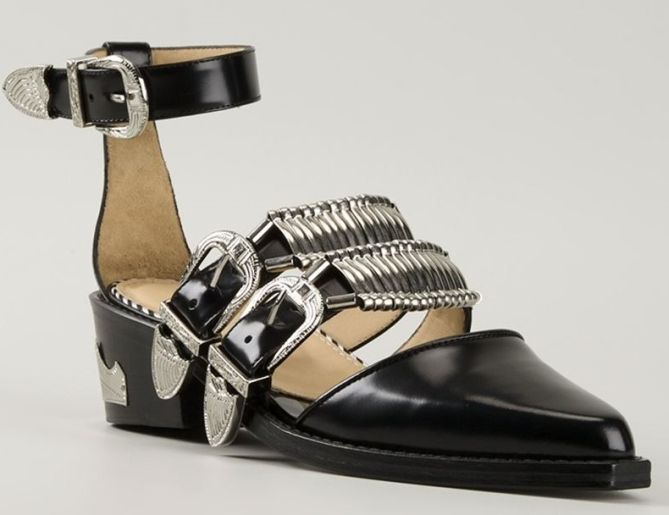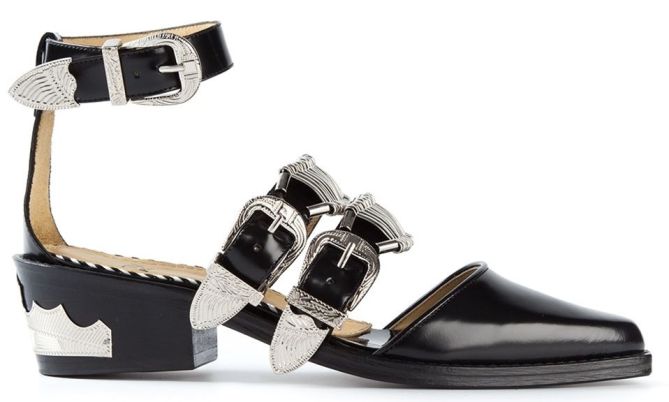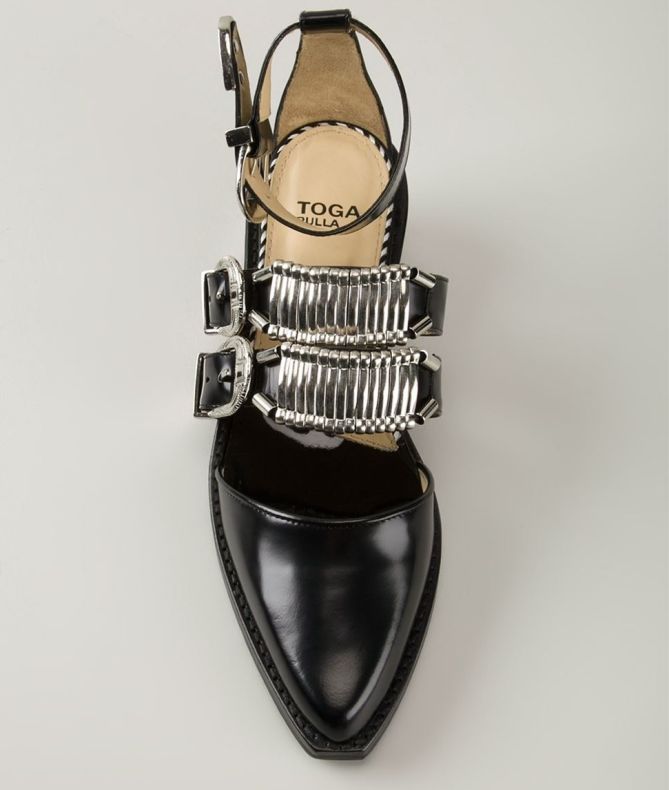 Tota Metal Embellished Ankle Strap Booties, $270 (was $540)
Yes, these Toga booties are definitely unique. They actually look like a cross between low-heeled ankle-strap d'orsay pumps and ankle boots, but sprinkled with a heavy dose of metal.
To be honest, I am not a fan of the design, but I can appreciate how sleek and polished they look. What about you, would you wear them? And if you would, what kind of outfit will you use?
Rita's Toga booties are available online. They're currently on sale at $270.