She recently confirmed her romance with beau Andrew Watts, after being slammed by fans for posting a suggestive 'date night' snap with MMA star Conor McGregor. But amid her personal press storm, Rita Ora continued to showcase her incredible style as she exited a building in New York City on Thursday. The 27-year-old pop star rocked a tan vinyl coat for an outing in The Big Apple, just days after confirming her long term romance with producer Watts.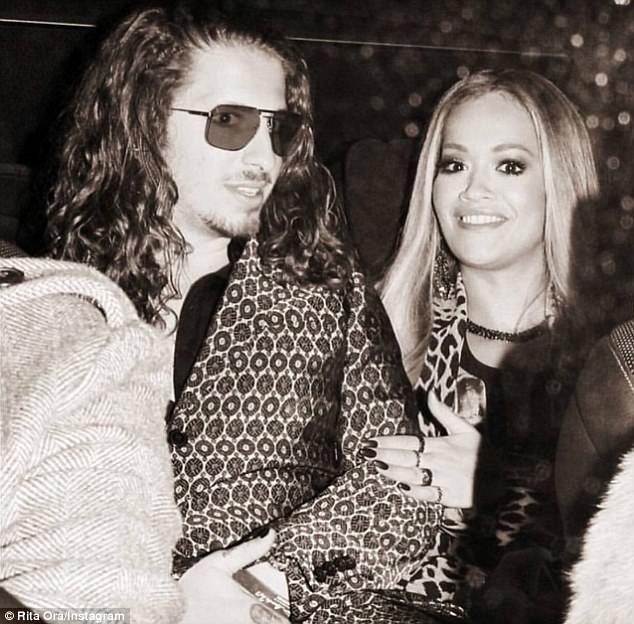 Make a dramatic exit onto the New York avenues, Rita seemed to have a spring in her step after confirming her romance with Watts. Rita revealed she had been dating the star on Wednesday, and was seen packing on the PDA with her beau as they boarded their private plane in Miami. The Hot Right Now songstress made sure she looked sensational for their social media moment – going topless under a silk suit worn with fluffy mules.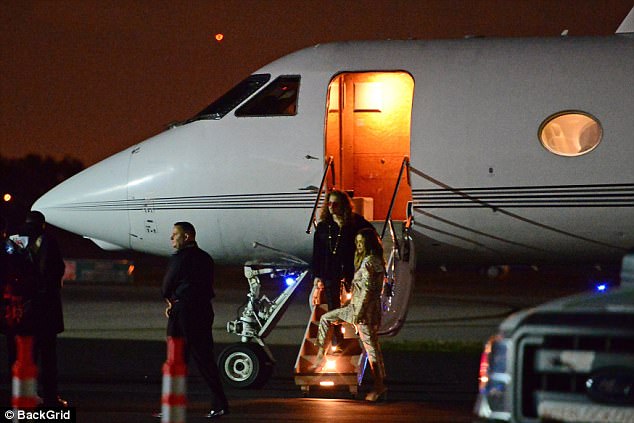 It comes after the singer took to the photo-sharing app to upload a black-and-white snapshot of herself posing with a hand on the rocker's arm at Monday night's glitzy event London, alongside the caption: 'Last night,' flanked by a pair of love hearts.  Despite the pair having been spotted enjoying a romantic getaway to Rome in October of last year, Rita has stayed mum about their relationship and had notably kept him away from her social media accounts until Tuesday night. And a source tells MailOnline that it is all a part of her efforts to keep her romance under wraps, explaining: 'Rita has kept her relationship with him very private and out of the spotlight… This is the first time she has posted anything about him.'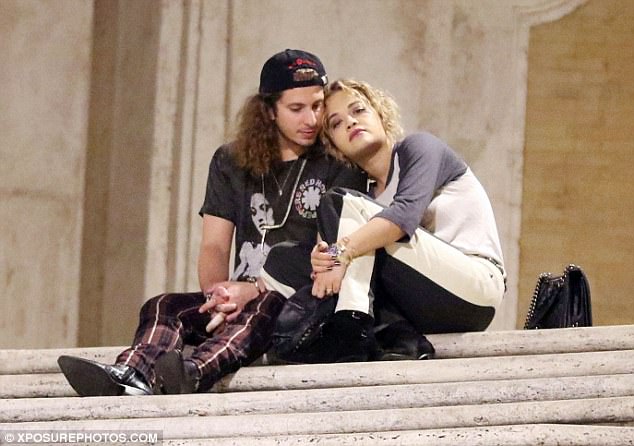 Her low-key Instagram revelation came hours after Jane Park – who found fame after scooping £1million on a EuroMillions lucky dip ticket – hit out after Rita was seen cosying up to the UFC-fighter-turned-boxer in a snap she captioned 'date night'. The day after finally confirming the romance, the songstress was spotted looking fresh faced and wearing all white and silver while out in New York on Thursday.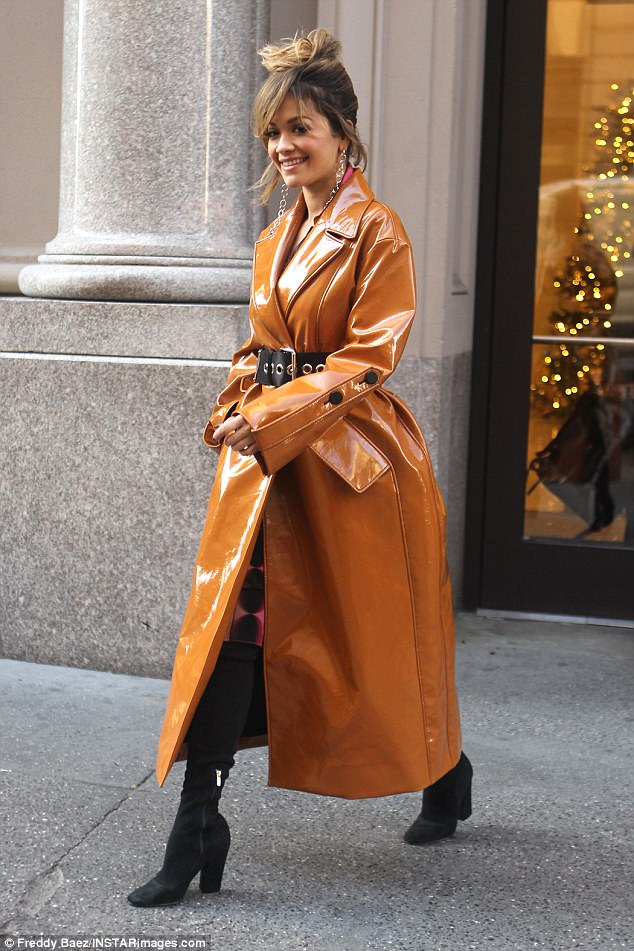 Conor, 29, has been with partner Dee Devlin for over nine years and the couple welcomed their first child together, Conor Jack McGregor Jr., in May. Along with a furious response from followers of both Rita and Conor online, Jane Park chipped in with an attack on the singer. She tweeted: 'Rita ora is… doing something to stay relevant, just worded it different to cause a uproar. Actual w***e a hope dee gives her a round kick knock out.' A spokesman for Rita has insisted the 'date night' term was in reference to the night as a whole.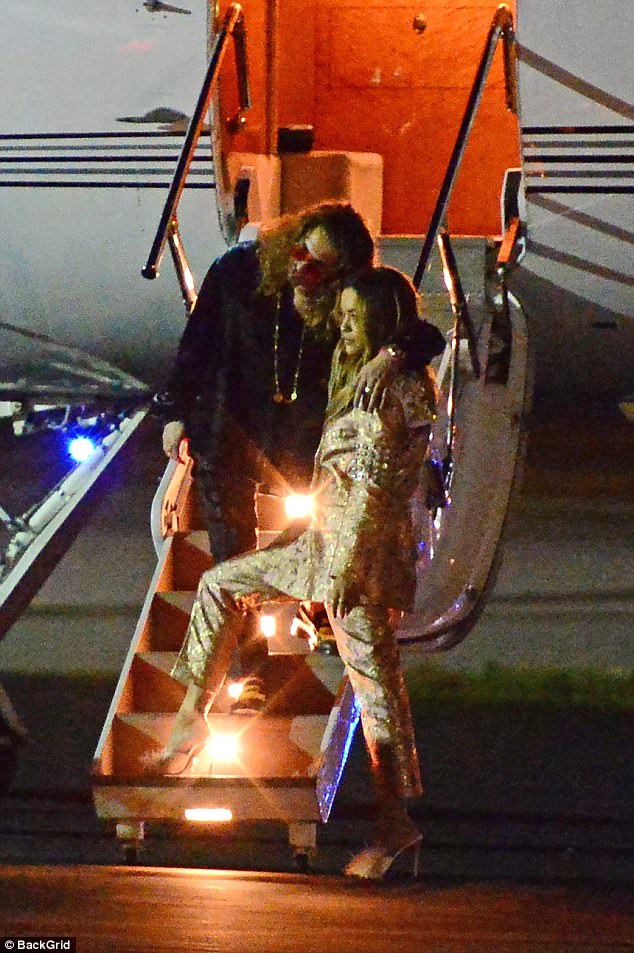 The spokesman said: 'Date night is a figure of speech, Rita also posted selfies with Donatella Versace as her real date and one with Jourdan Dunn as her date.' But that has not stopped others criticising both her and Irishman Conor online. One follower wrote to Conor: 'You've got a fine Irish steak at home mate. No need to ruin it with a McDonald's,' one fan tweeted. Another aimed at Rita: 'Date night with a married man?' while one added: 'That's lovely for his partner and mother of his child, have a bit of respect maybe?'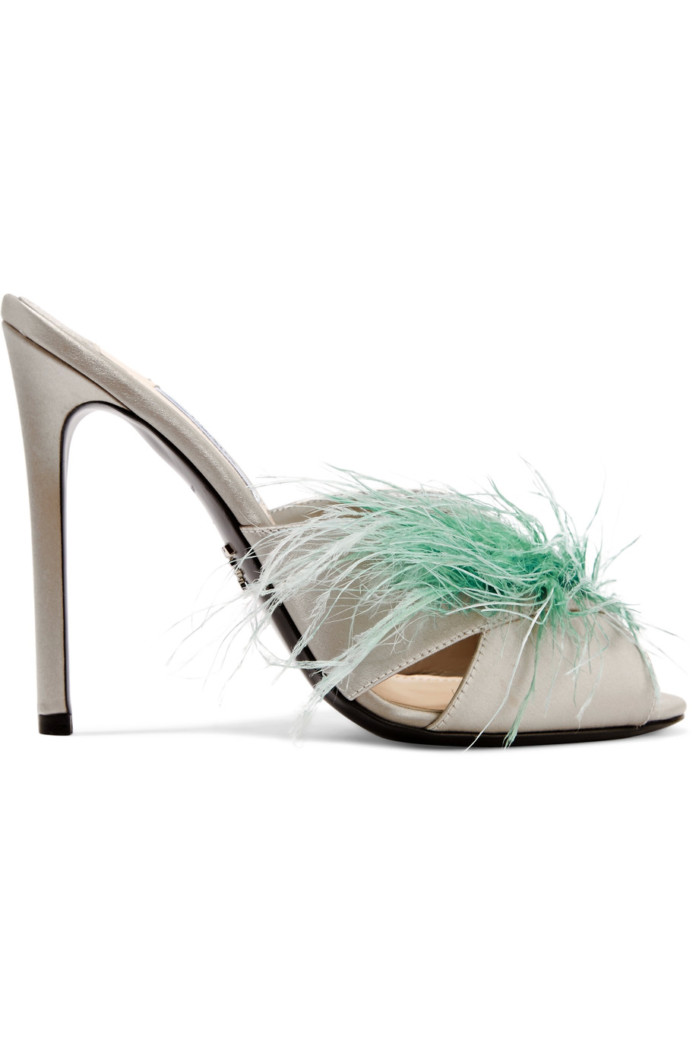 Prada's mules incorporate two signatures of the label's footwear collection for the new season – feather embellishments and jewel-toned satin. This Italian-made pair is set on a slim heel and has a slanted footbed for an elongating effect. Complement the silver and mint hues with a printed dress.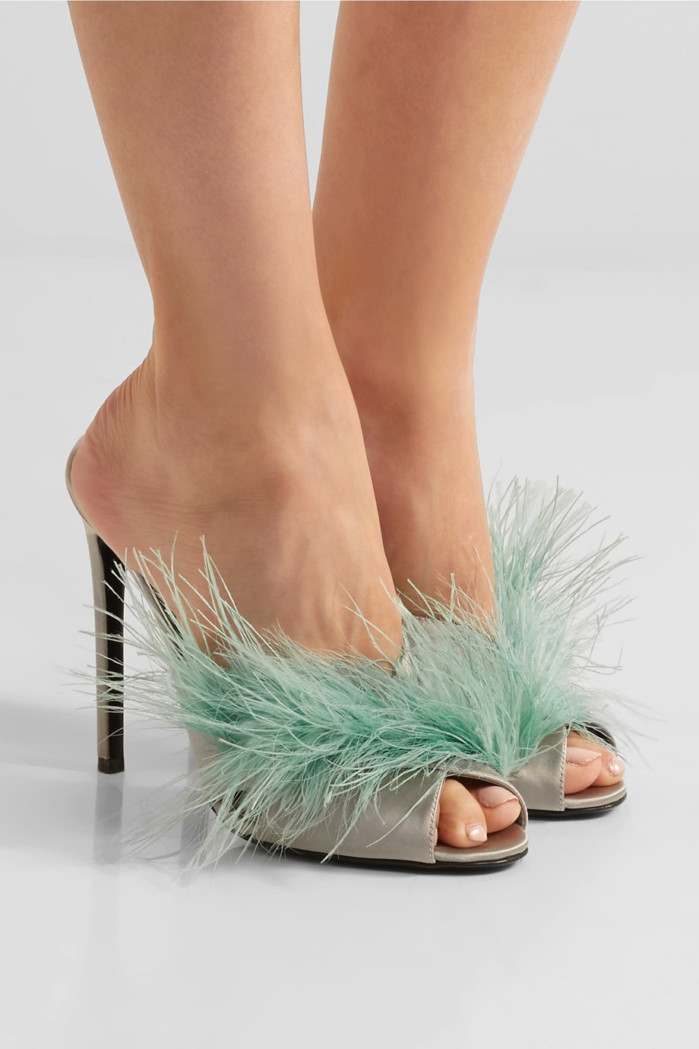 Prada has made feathers their thing this season and fashionstas from Giovanna Battaglia Englebert to Rihanna have all strutted their stuff in the sexy shoes. Here, Rita models the feather-embellished satin shoes that you can buy in green and silver from NET-A-PORTER.COM.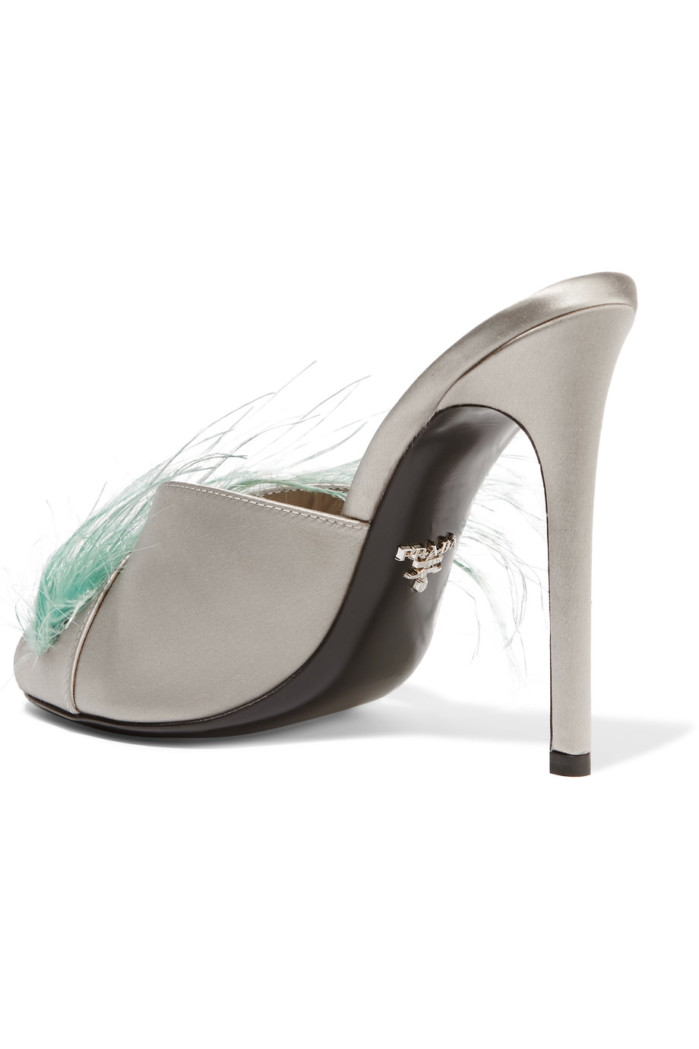 We love this take on the retro style bedroom-bound shoe. It's a sort of underwear-as-outerwear trend for the feet! or Kick off our list of alternatives below: