Rita Ora. Sometimes I love her style, sometimes I don't. On Sunday, she was seen finally packing her bags for the airport after enjoying the holidays in Miami. What she wore for the plane ride was nothing short of exciting, of course.
The singer decked herself in a striking dotted shirtdress and complemented the number with can't-ignore extras such as a studded beret, a Western-inspired belt, uber cool sunglasses, and some fancy Louis Vuitton monogram boots. In short, Rita made sure all eyes were on her for the flight.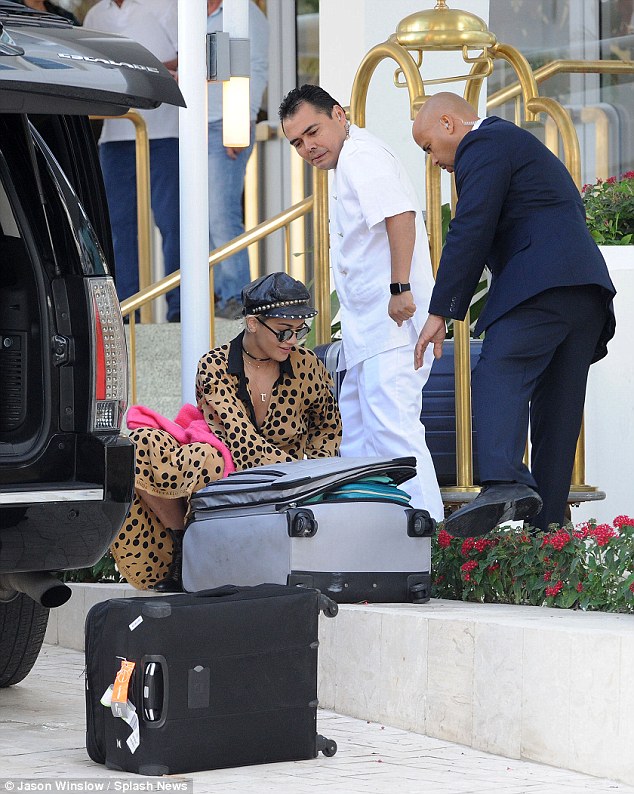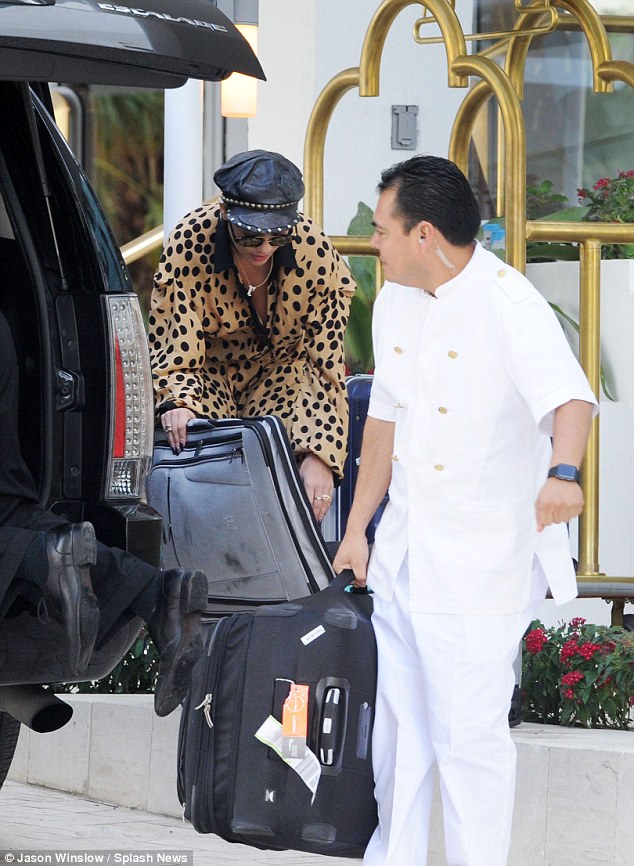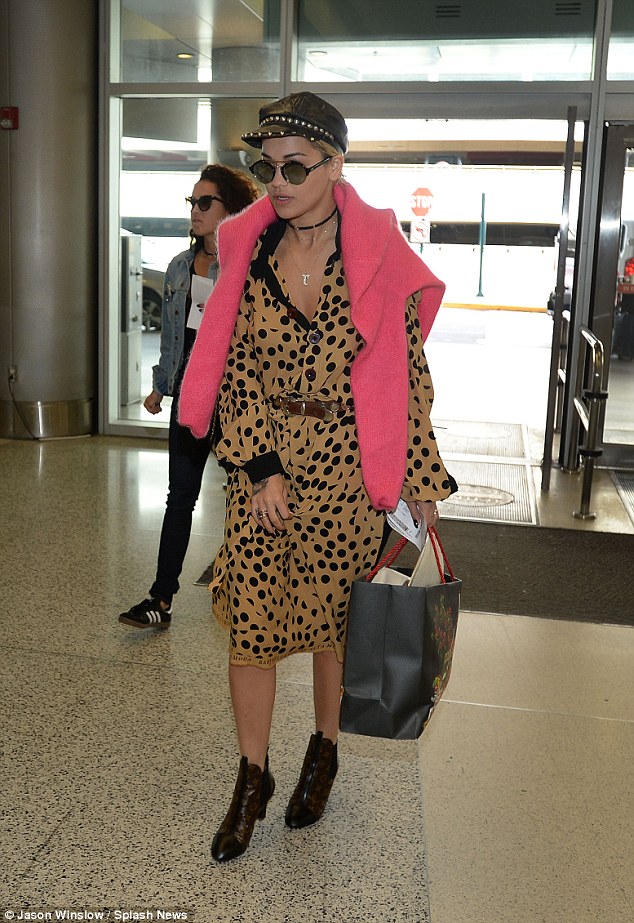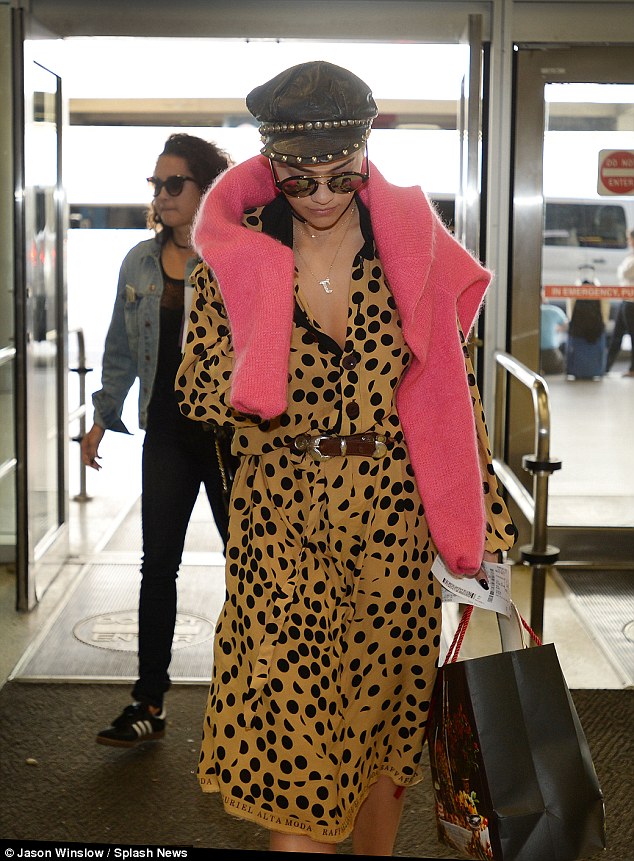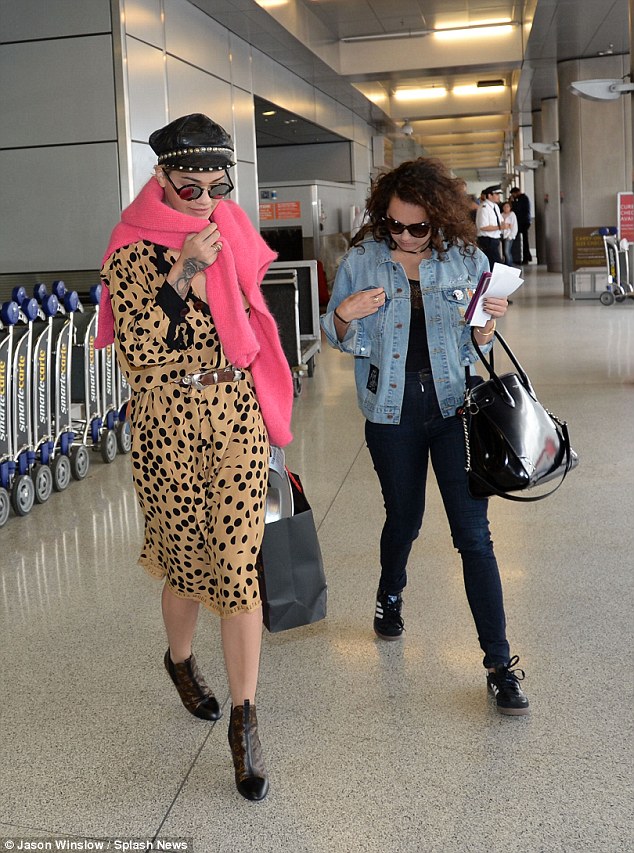 Rita Ora packs her bags as she prepares to leave for London after partying in Miami during the holidays, January 4, 2015
How do you like Rita's outfit this time? Do you think she looks chic or did she overdecorate again?
I can't say I'll be able to wear her getup for a plane ride, but I do think she looks great. She managed to pull off wearing the monogram boots and dotted dress together. It was a risky move, but strange as it may sound, the combination looks great on her. Would you agree?
I couldn't find any details on Rita's dotted dress, but her sunnies are from Illesteva:
Illesteva Milan II Round Mirror Sunglasses, $300
Here's a closer look at Rita's retro LV monogram boots. They're the classic Chelsea detailed with elastic sections on the sides and low block heels. What makes them different, however, are the cap toes and slim vertical panels along the center of the vamps.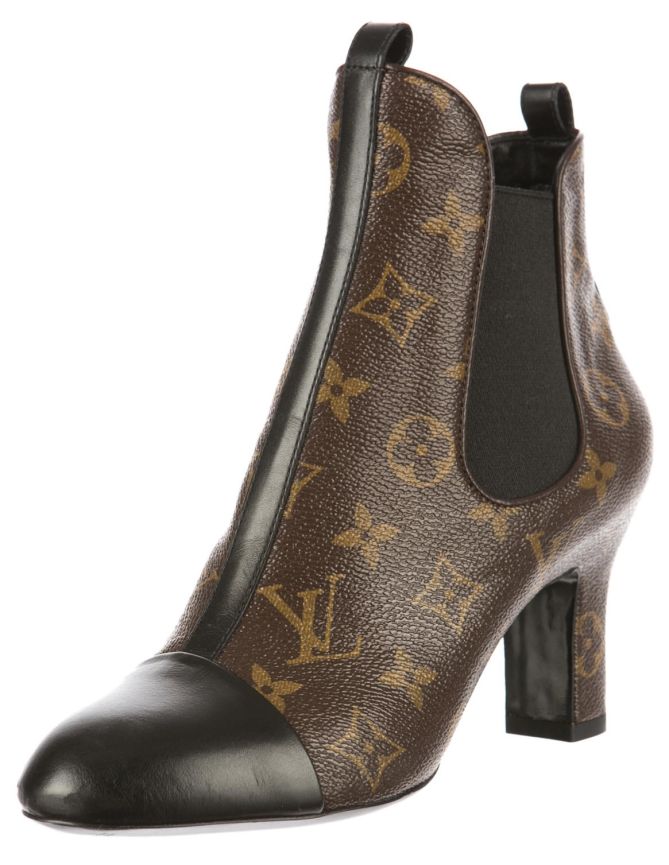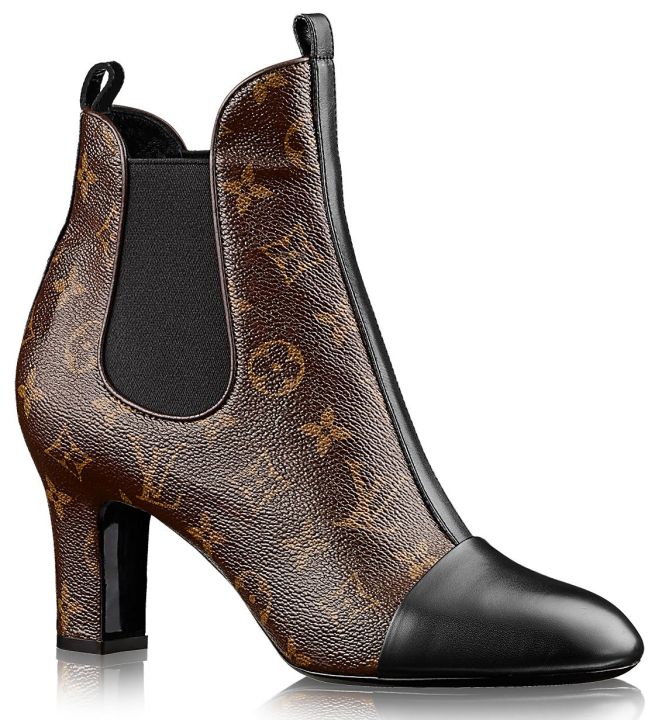 Louis Vuitton Monogram Chelsea Boots, sold out
Would you wear Rita's boots if you had 'em?
I don't think I can. I'm sorry, I'm not fond of patterns on boots. I personally feel I can't pull them off. You may have a different opinion, though. In case you fancy them, you can try stores like The Real Real or Gilt because they're already sold out everywhere.
On a side note, you can always skip Louis Vuitton and just go with Gucci monogram footwear instead, such as these babies: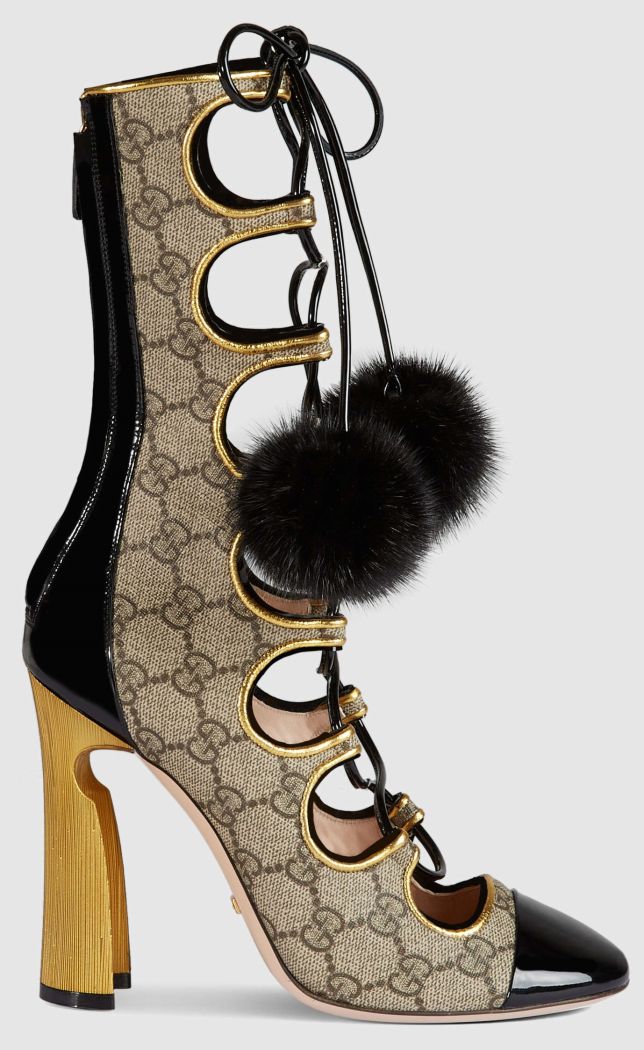 Gucci Supreme Monogram Lace Up Boots, $2280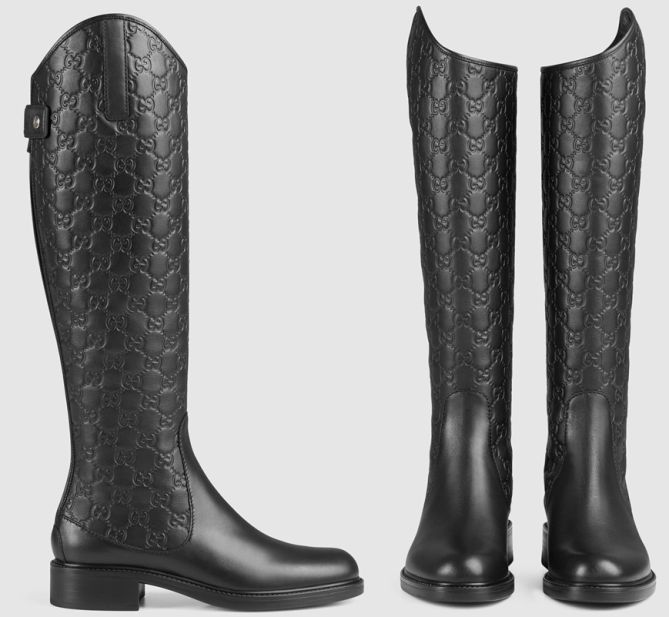 Gucci Maud Leather Knee Boots, $1100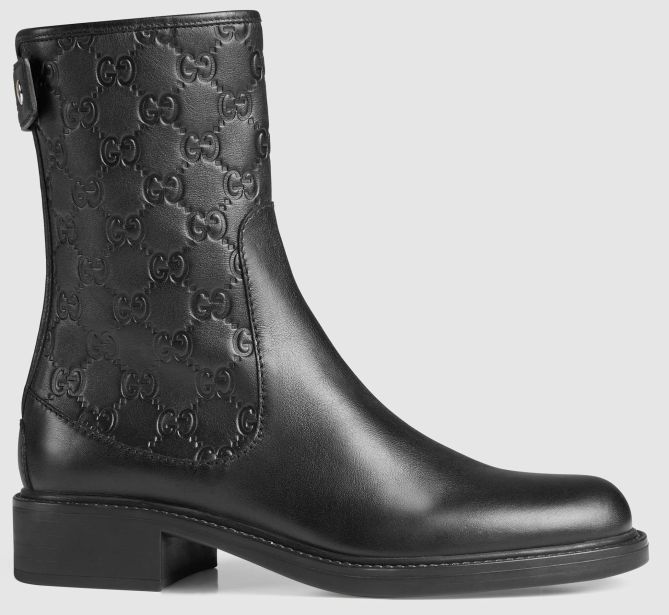 Gucci Maud Leather Ankle Boots, $895