Rita Ora just outdid herself. We all know she loves to make a spectacle with her outfits, but the look she pulled at last night's Vanity Fair Oscars After-Party was simply beyond the usual. It was very risqué and very daring. The singer arrived at the event in a naked dress that revealed a lot of butt cheeks, and perhaps even more. It was a simple black gown by Donna Karan, but the sheer panels made the piece jaw-dropping. Rita teamed it with strappy sandals and her signature red lip color.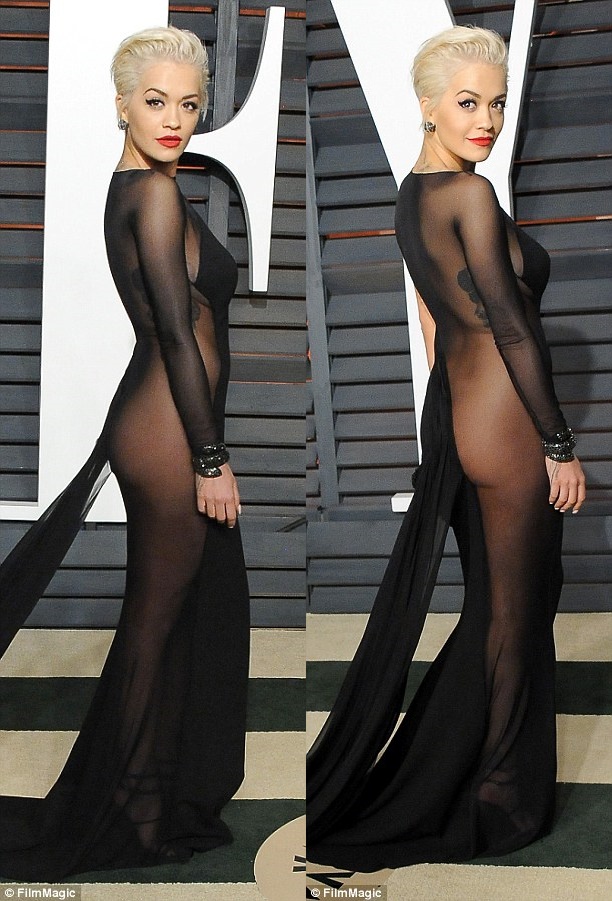 Rita Ora wears a very risque dress to the Vanity Fair Oscars After-Party held in Los Angeles on February 22, 2015
What do you think of Rita's outfit choice for the evening, ladies?
It's a far cry from the beautiful midnight blue gown she rocked on the Oscars red carpet just a few hours earlier. Honestly, I like the first dress better, but I can't deny that she looks good in the sheer black number as well. Hats off to the woman!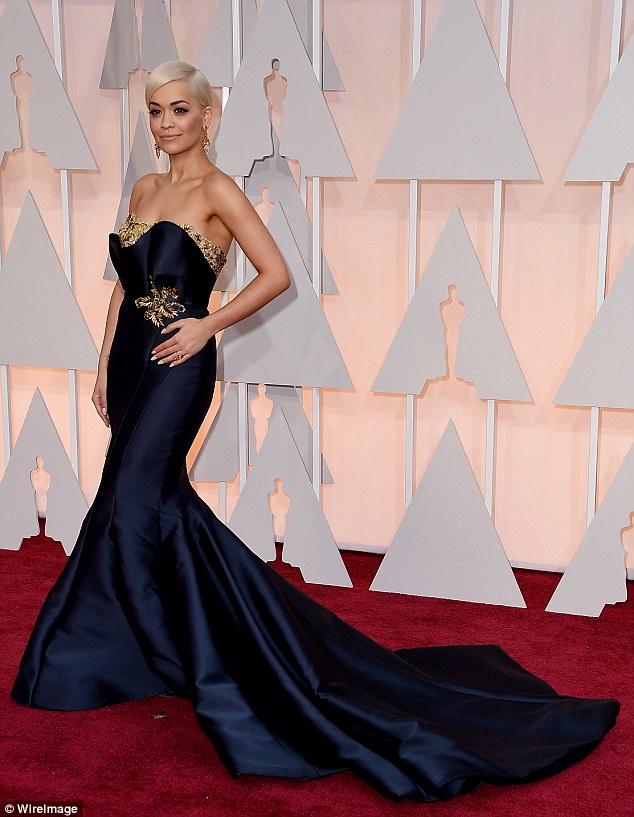 Rita Ora wears a more elegant gown for the Oscar Awards red carpet
It's a little hard to figure out what shoes she wore underneath the naked dress, but she reportedly used Giuseppe Zanotti heels with the first outfit. Sadly, no details have been released yet, but my hunch is she slipped into these midnight blue jeweled sandals: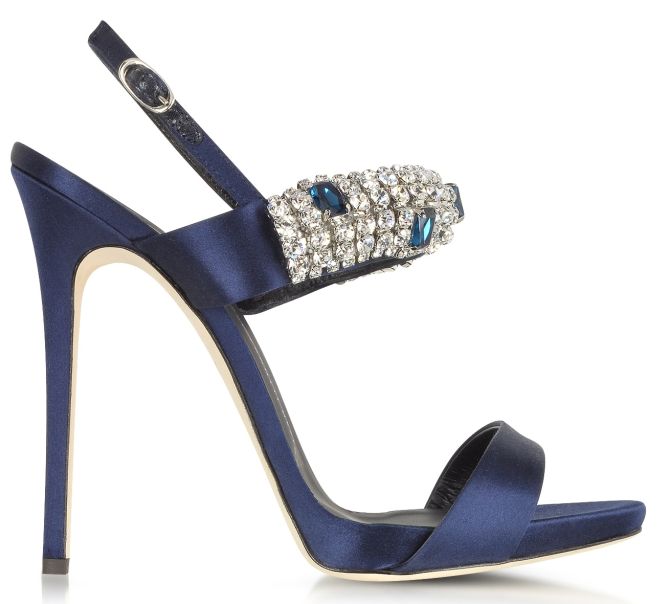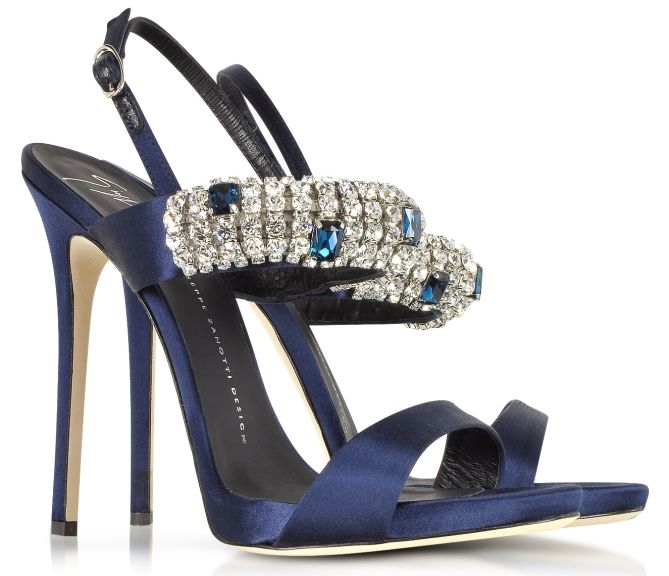 Giuseppe Zanotti Crystal Embellished Sandals, $1250
Below is a closer look at the sandals Rita wore with her naked gown. Can you ID the pair?
I tried looking for them but couldn't find anything. My hunch is they're also by Zanotti. In fact, they look very simiar to the "Coline" sandals, only, with two straps at the ankles instead of just one.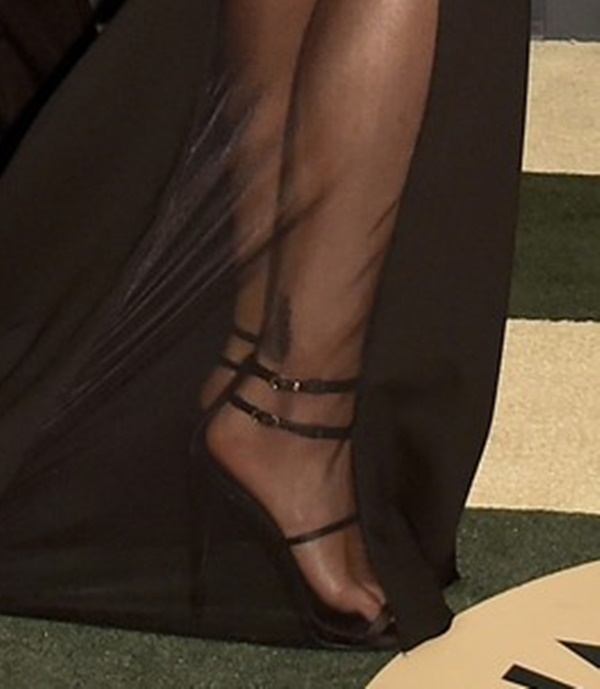 A closer look at Rita's black sandals
Below is a look at the Coline in gold. These shoes are crafted from metallic leather and feature super high 4.75-inch-tall heels. If you fancy them, feel free to score them online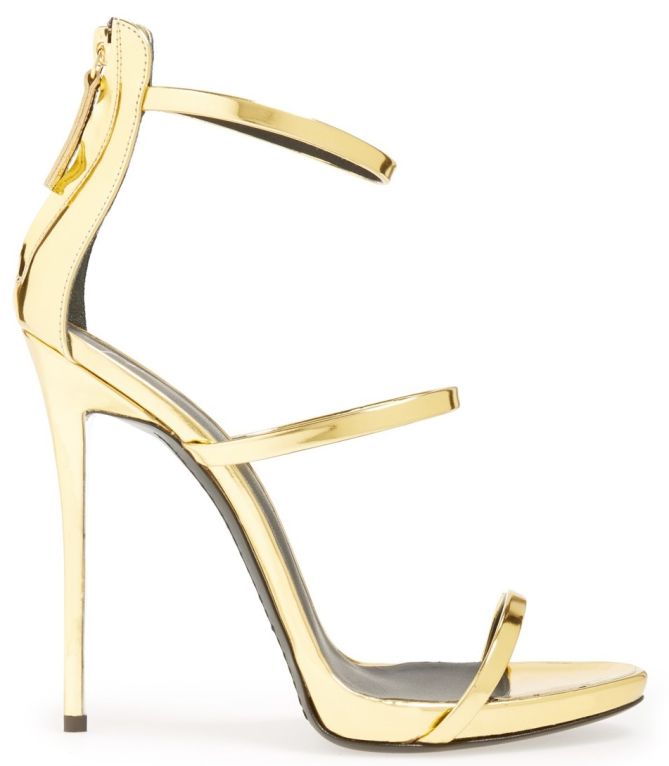 Giuseppe Zanotti Coline Strappy Sandals, $845