Looks like Rita Ora wanted to pay homage to Lady Gaga's when she attended the MTV VMAs held in New York on Sunday. The singer arrived at the event in a pair of super tall platform shoes and a sheer fishnet dress that exposed her underwear — a look that was very reminiscent of Mother Monster's spectacle-making style several years ago. To keep things edgy, Rita complemented the getup with a leather jacket and a faux-hawk. Check out her outfit below, and then tell me if you approve: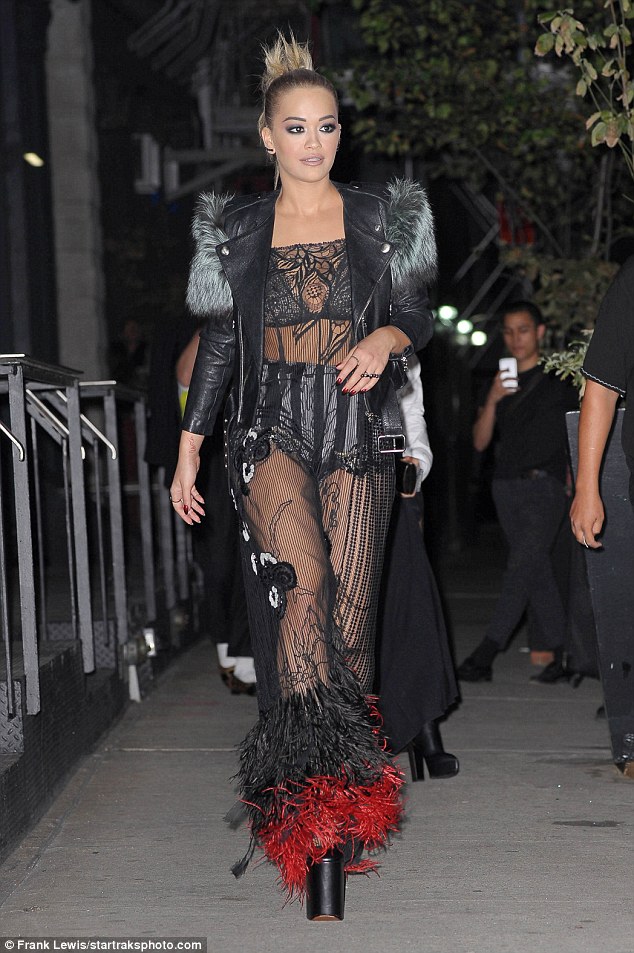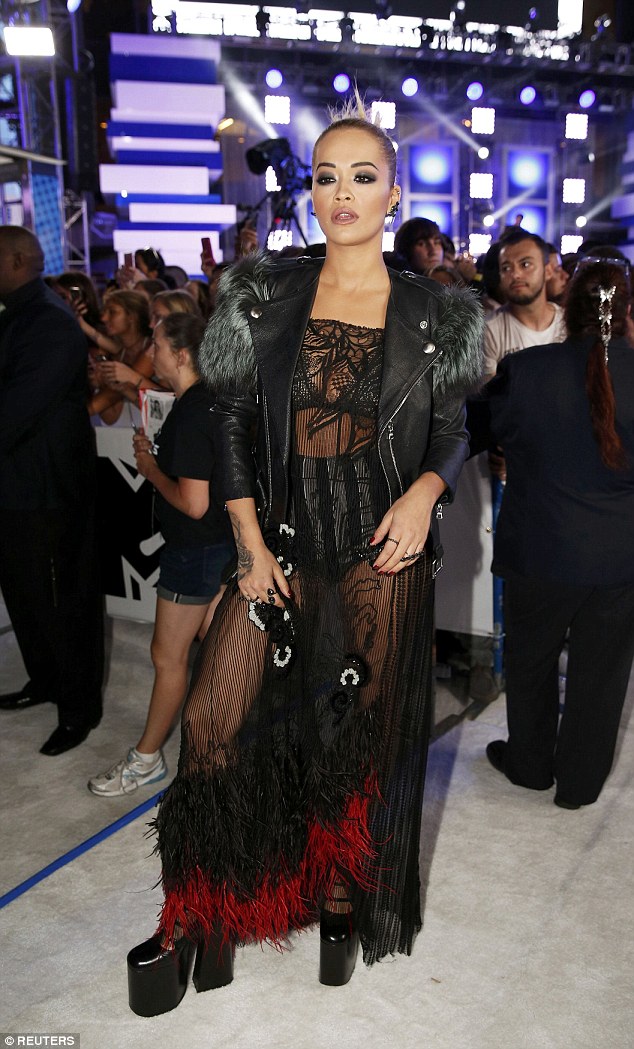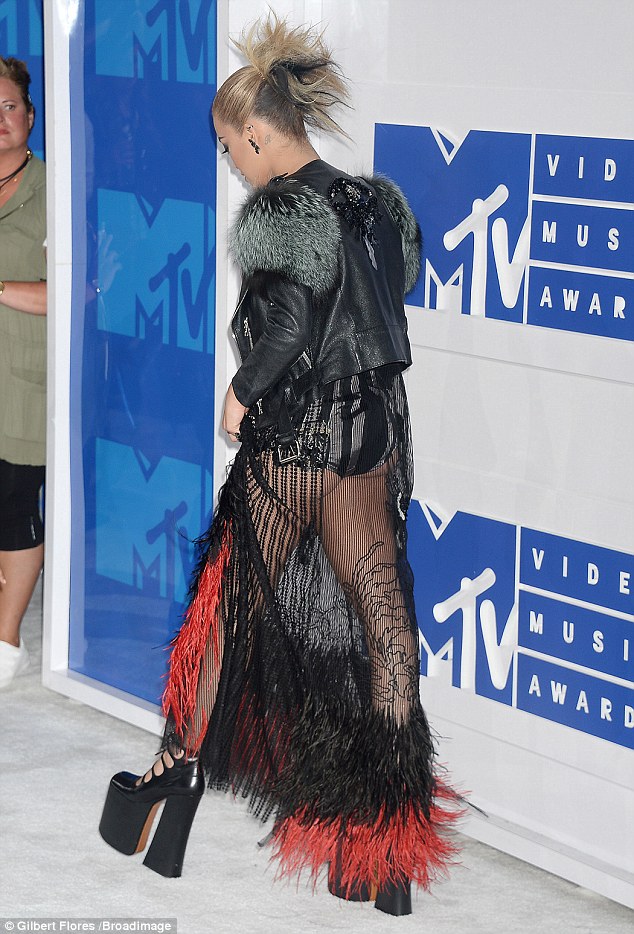 Rita Ora attends the 2016 MTV Video Music Awards held in New York City on August 28, 2016
Well, any thoughts? Think Rita nailed the getup or no?
It's gothic and retro all at once, but she has had better days. I hear Beyonce, Nicki Minaj, and Kim Kardashian attended the event in sheer pieces, so I can only assume the British singer decided to join the parade, or maybe even upstage them with the ensemble. It is, after all, head turning.
According to reports, Rita's is wearing Marc Jacobs from head to toe. While I am a fan of the designer, I can't say the same for this creation.
Below is a closer look at the singer's extremely tall platform shoes. They're the "Lili", a style detailed with 6.75-inch-tall block heels that flare at the bottom, and platforms that are about 3 inches thick. They also come with multiple straps at the vamps to mimic the silhouette of modern mary janes. They're not available in black online, so here's the textured gray pair instead: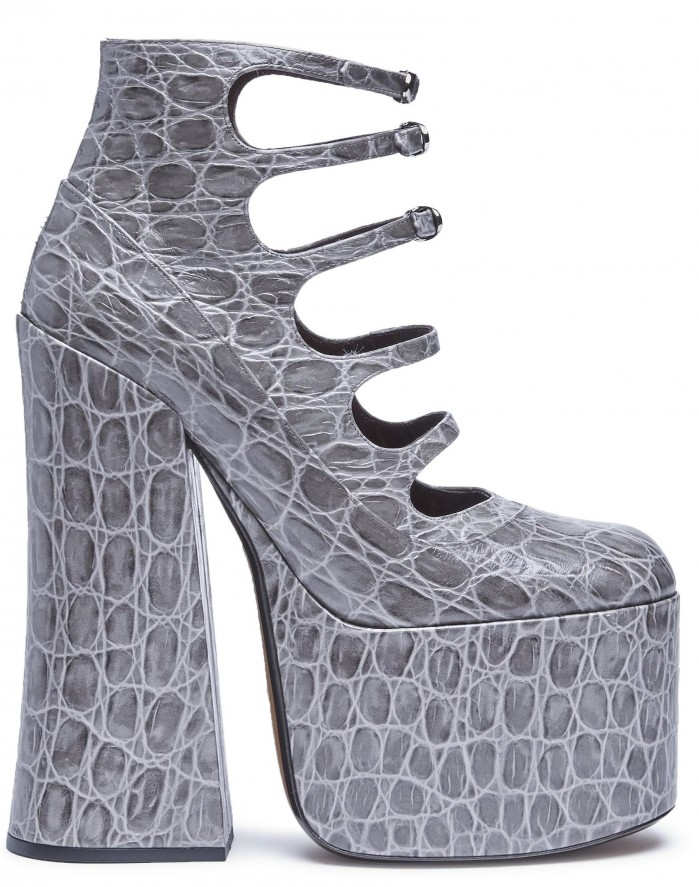 Marc Jacobs Lili Platform Strap Pumps, $1495
They're retro, chunky, and funky. For $1495, I say they're overpriced, but I'm sure Rita will disagree with me. If you can appreciate the silhouette, feel free to visit the Marc Jacobs website. There is also a strappy boot version available. They're yours for $2395.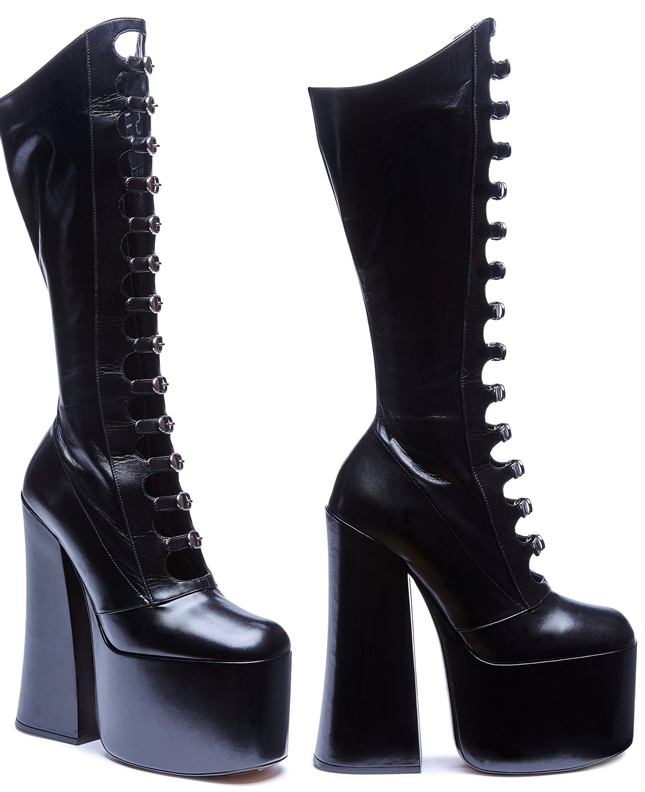 Marc Jacobs Kiki Platform Buckle Boots, $2395