She's been Stateside planning her big music comeback. And a refreshed looking Rita Ora was all smiles as she landed back in the UK on Friday after spending some time in LA recording her new album. The 26-year-old songstress cut an effortlessly cool figure in retro sportswear while making her way through Heathrow Airport.
Sporting a plunging Indigo satin top that hinted at her ample assets, the star turned heads as she strolled casually through the arrivals. She teamed the garment with a pair of retro-inspired Run DMC style Adidas tracksuit bottoms with contrasting gold studs. With her glossy golden locks loose and tousled, she finished off the look with a black baseball cap.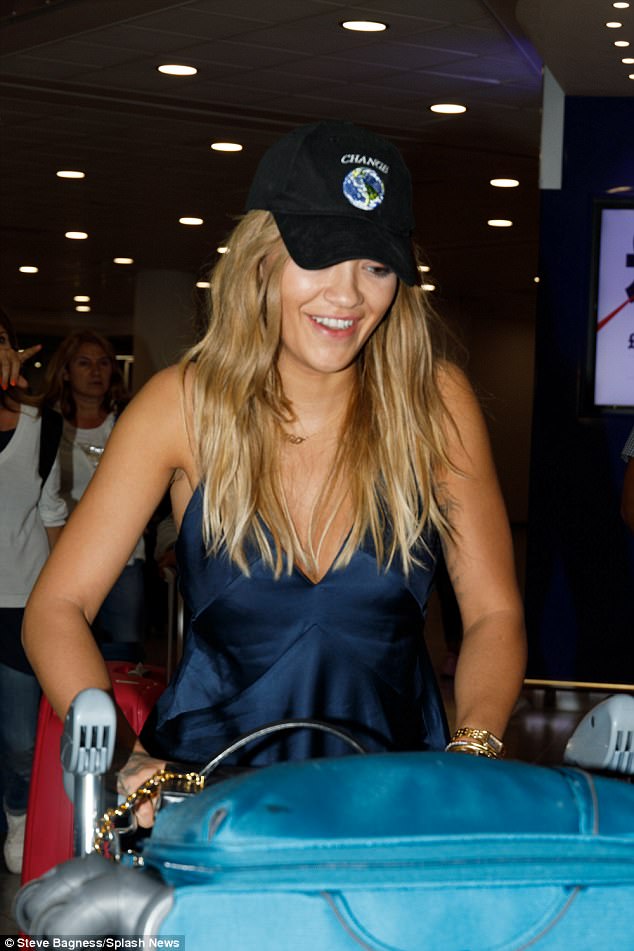 Earlier in the year Rita's protracted legal battle with former record label Roc nation – co-owned by rapper Jay Z – delayed the release of her forthcoming second album. Now, the singer has praised Ed Sheeran for rushing to her support when her contract dispute was settled last year.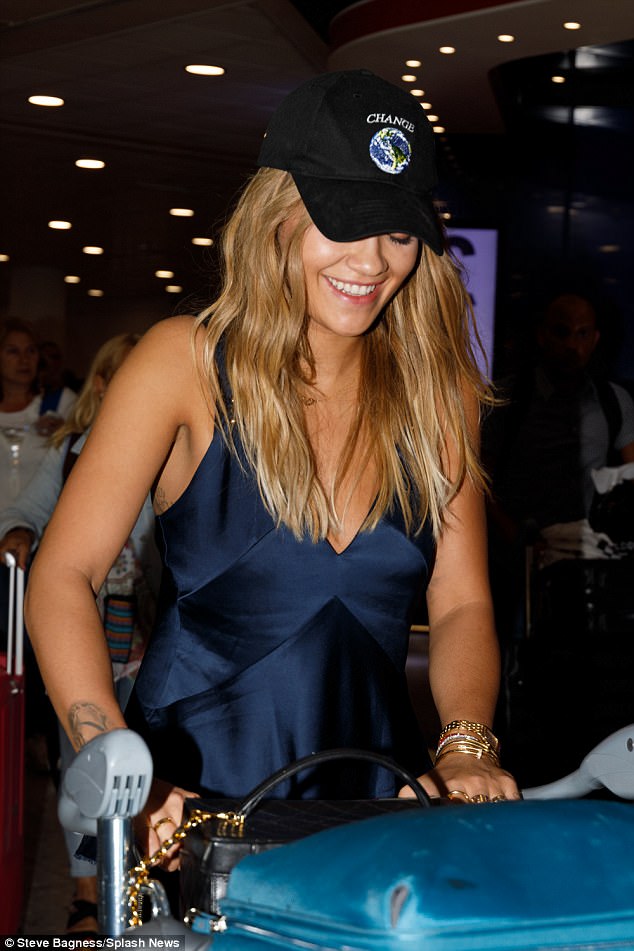 'I just needed to find a team of people who I could be myself with.. I am really grateful for the support,' she told The Sunday Telegraph. Rita found herself in 'pop purgatory,', and it was none other than record-breaking Ed who lent his voice and star-power to her new single.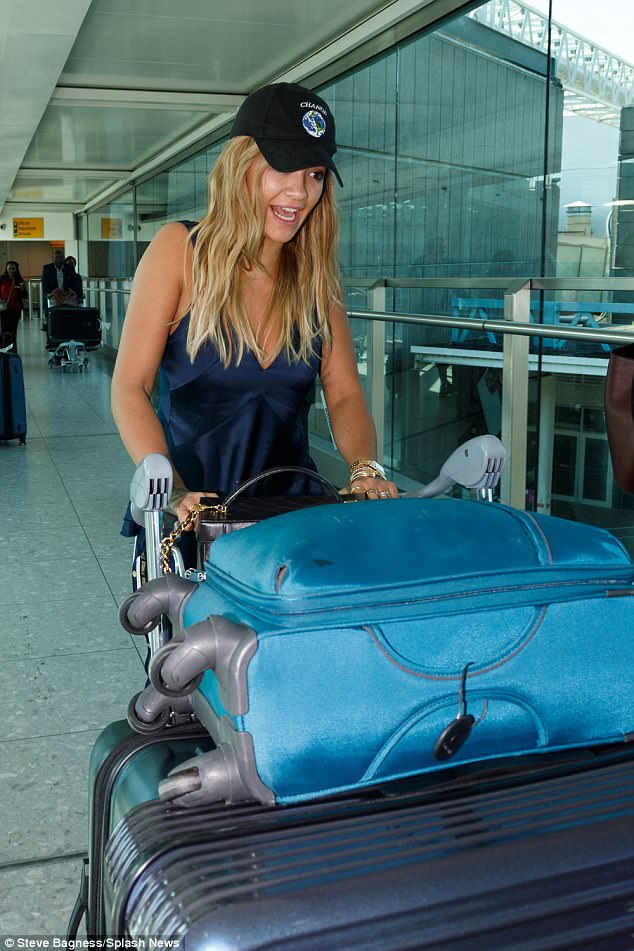 'I am really grateful for the support. It's such a different time for me now,' Rita said, newly energised now that the follow-up to her 2012 debut has been green-lit.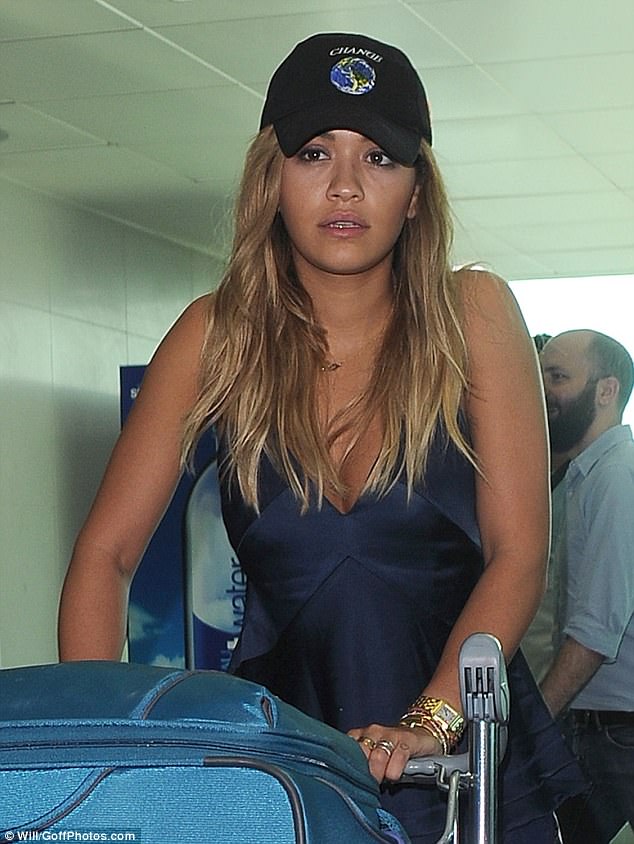 'Ed is one of my really good friends, I've known him for about five years now and that song actually happened towards the end (of the recording process).'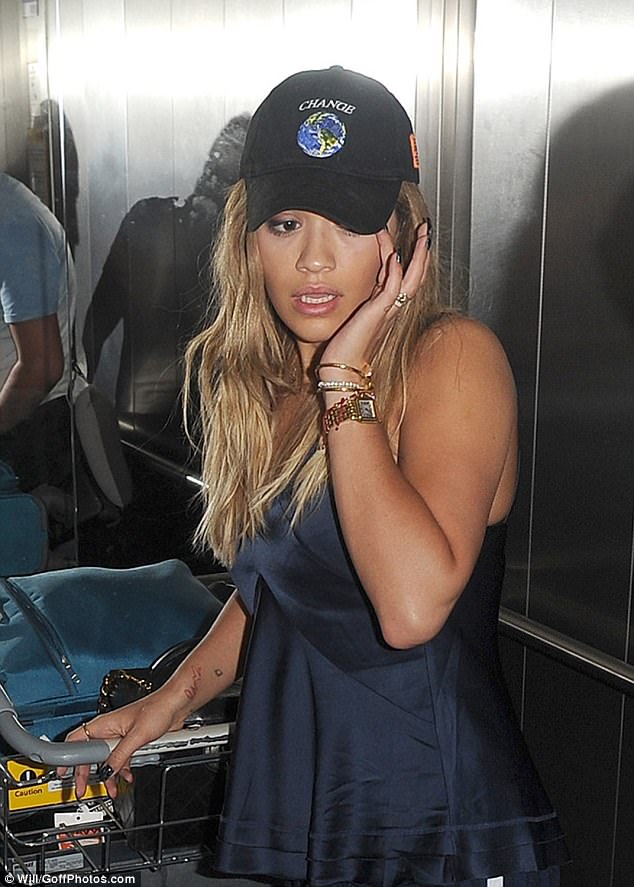 Previous reports indicate that the beauty's long-awaited second album will be released in November. Ora, her debut, was released in August 2012, when the promising talent was just 21.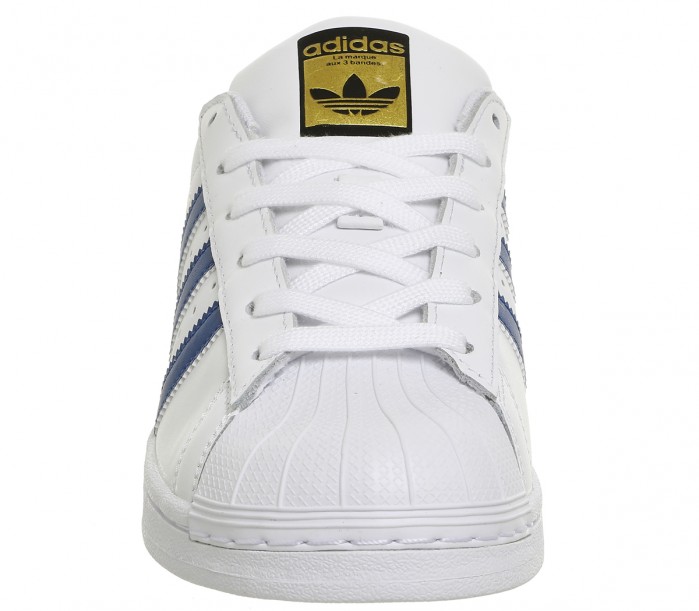 First released in 1969, the retro Adidas Superstar 1 was the first low top basketball shoe ever made. With a leather upper, this classic court sneaker also features the signature shell rubber toe box, blue three stripe side branding and rubber cupsole.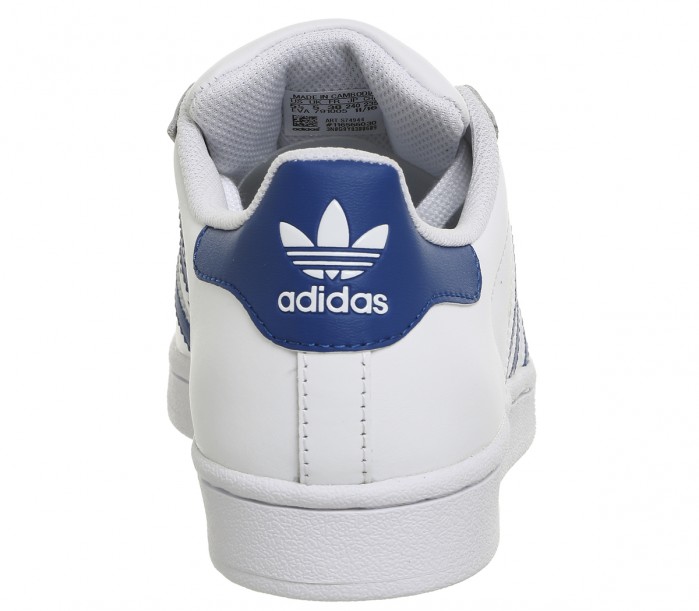 The white trainers, with a subtle blue stripe, are a versatile choice. Wear them with joggers and a crop top for a casual everyday look, or dress them up with a pair of culottes! Sportswear is having a big moment right now, and these are an easy way to channel some athletic vibes.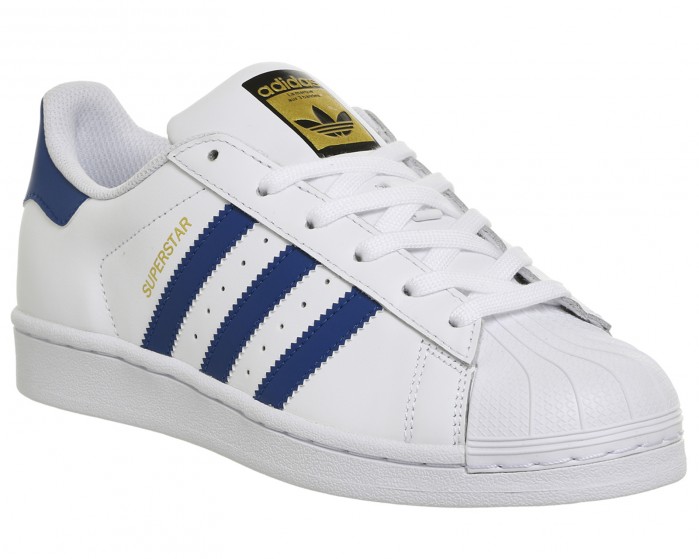 Shop them for yourself by clicking 'Buy'. Or, try our edit below: