After her split with Ricky Hill (yes, that's Tommy Hilfiger's son for those unaware), Rita moved on pretty quickly to American musician and producer, Travis Barker.
If the name still doesn't ring a bell, Travis used to be the drummer for the band, Blink 182. I don't know if one would consider him an upgrade or a downgrade, but personally, I wish Rita would stop dating and just focus on her work for a moment. Then again, perhaps she has her reasons for hooking up with someone.
Speaking of the singer, Rita was spotted in a rather odd-looking attire while grabbing dinner in London last week. The blonde bombshell wore nothing but sheer stockings over a black bodysuit as an outfit for the occasion. She complemented the combo with a gold Chanel belt, dark sunnies, and some black patent old-school loafers.
I can't say I liked the mix she put together, but it was a good thing she used a long vest to cover up. Her hair was also styled in an unusual way. It was curled but pinned. Altogether, it was as if Rita forgot to wear half of her outfit and didn't bother to fix her hair.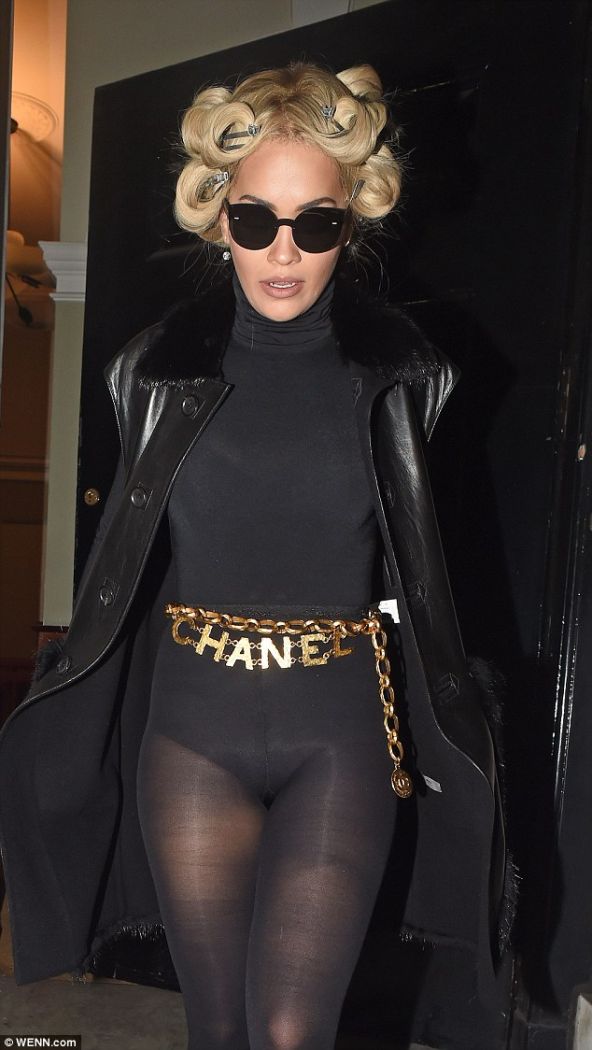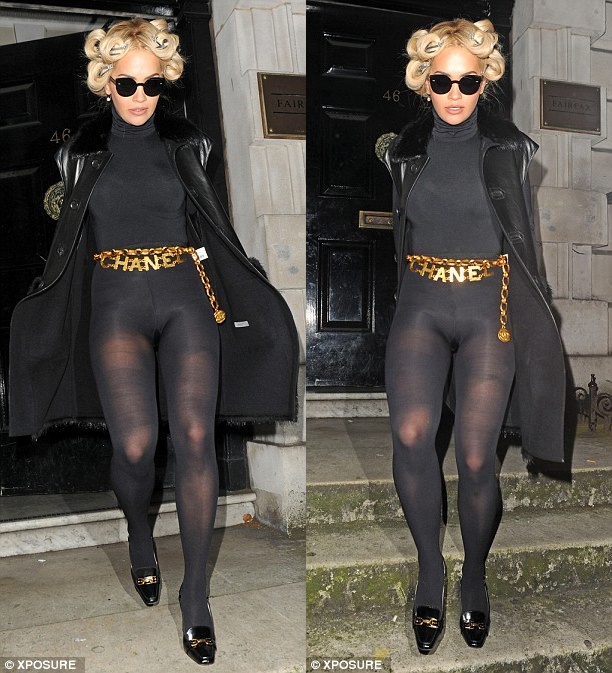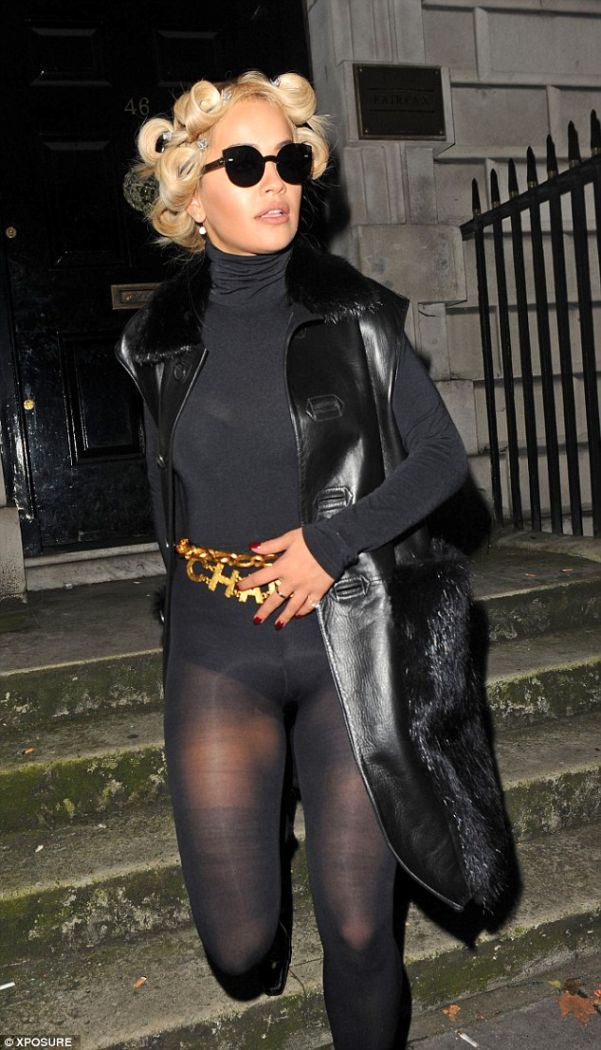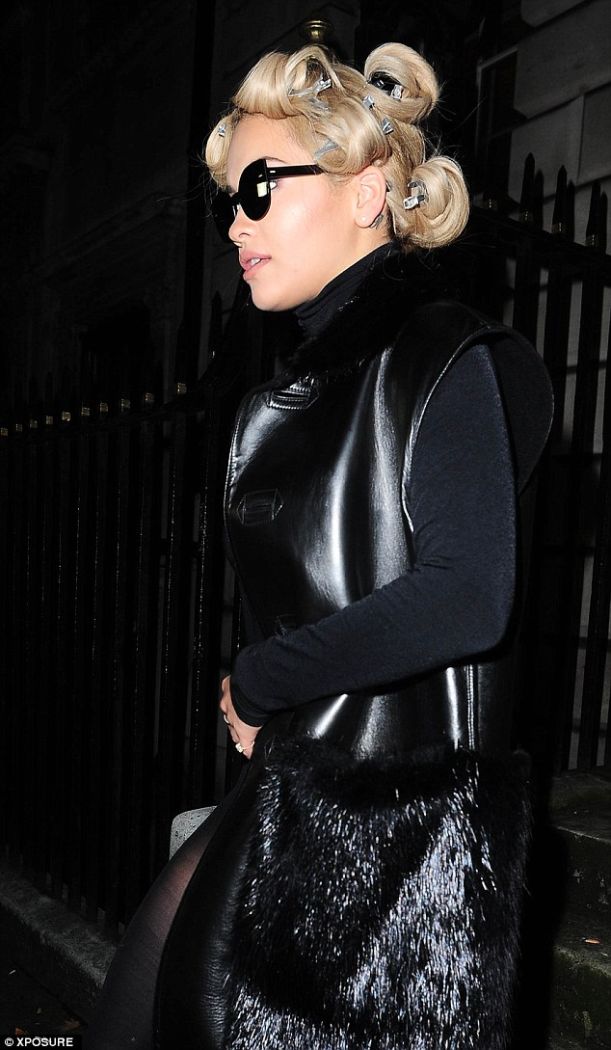 Rita Ora steps out to grab some dinner at a restaurant in London on October 8, 2015
Well, ladies. What's the verdict on Rita's dinner date style here, hit or miss? Hot or not? Fab or fail?
These are the days when I question Rita's fashion sense. I mean, she could have put on a pair of black shorts or a black skirt and made this whole getup work. Would you agree?
Sure, her loafers look like they're straight from an 80s closet, but they don't look as bad as wearing nothing but leotard and stockings for dinner, noh?
I couldn't find any deetz on Rita's attire, but if you're bold enough to give the look a try, do yourself a favor, lose the belt and wear the outfit with some black shorts or a black skirt. Trust me, you'll look a hundred times better.
You will also look far more stylish if you finish the mix with these pointed two-tone loafers from Coach. The Betty are sleeker, sexier, and come with a more updated silhouette: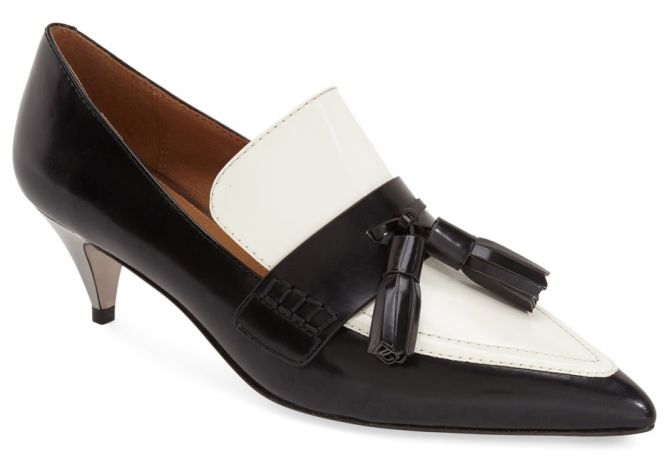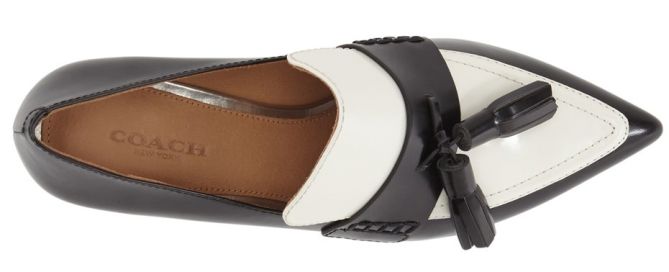 Coach Betty Two-Tone High Heeled Loafers, $295
Now back to Rita. For what it's worth, what she lacked in fine sartorial sensibilities earlier in the evening, she more than made up for it a few hours later as she switched into a glam-filled ensemble of gold strapless frock teamed with gold ankle-strap sandals from Jimmy Choo. She also complemented the pairing with hair worn in loose waves, nude lip color, and defined eye makeup. Check out Rita below. You can grab her sandals online if you fancy it.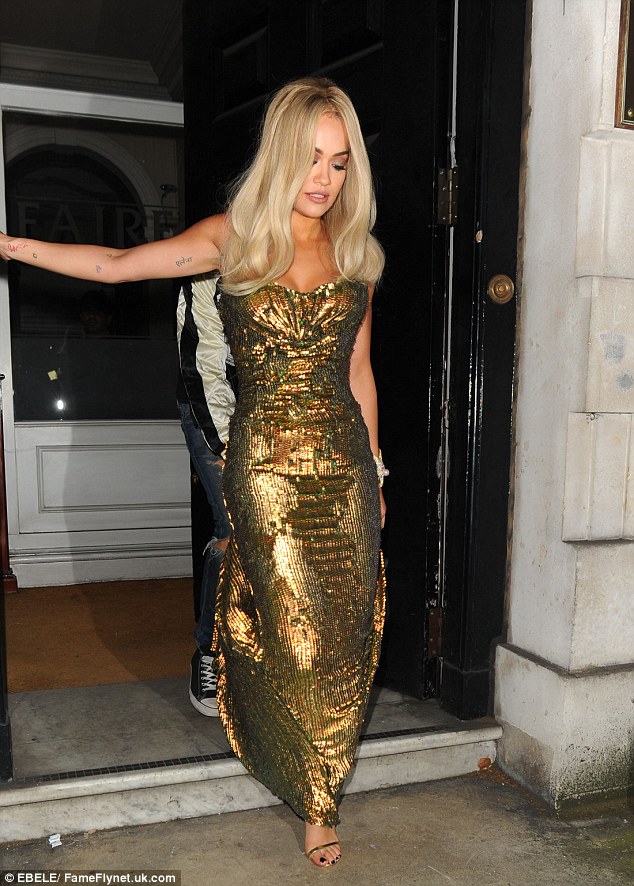 Rita Ora switches into a dazzling gold gown for an event held later in the evening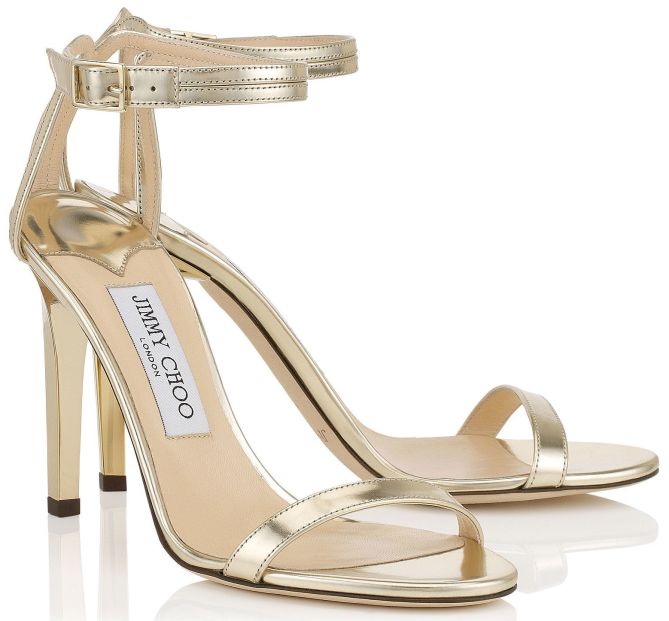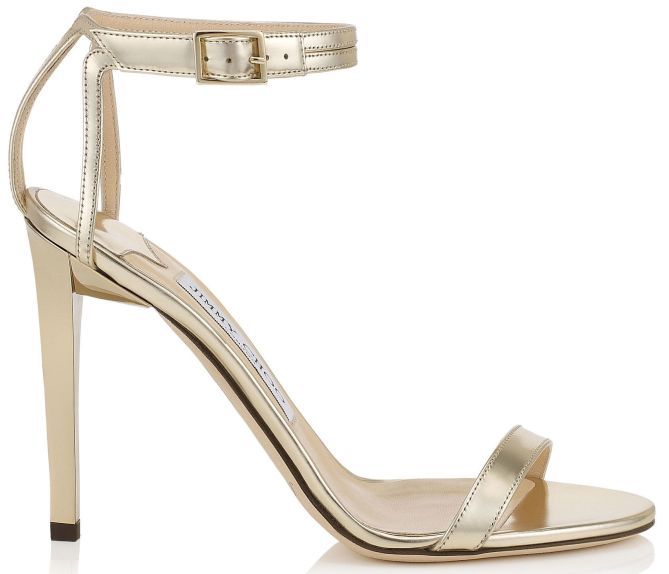 Jimmy Choo Daisy Sandals, $850