There's a difference between fashion and style, and in that difference lies taste. What's fashionable may not necessarily look good on you, unless it suits you and you wear it the right way — with the right pieces of clothing and with the right extras to go with. That's where style comes in.
Sometimes, I don't understand why certain celebrities choose to look, well, kind of vulgar. Clothes, in general, including the ones that are cheaply, only begin to look really awful when they are worn in bad taste. A fishnet skirt, for example, can look tacky, cheap, and indecent if the person wearing it chooses not to wear a slip or some kind of boy shorts underneath (yes, I'm a prude that way).
Speaking of such a piece, Rita Ora, known for her spectacle-making fashion sense, was spotted flaunting her tush in a see-through beaded skirt when she attended the launch of the Kate Moss Champagne Coupe at a restaurant in Mayfair, London, on Wednesday. I guess she wanted all eyes to be on her that's why she decided on the highly-revealing piece. The singer teamed the skirt with a black lace-trimmed bodysuit and a white button-up shirt, then finished things off with ankle strap pumps.
Thankfully, she covered up her derriere with a long cape once she was at the event — though only for a short while, because she eventually took off the topper.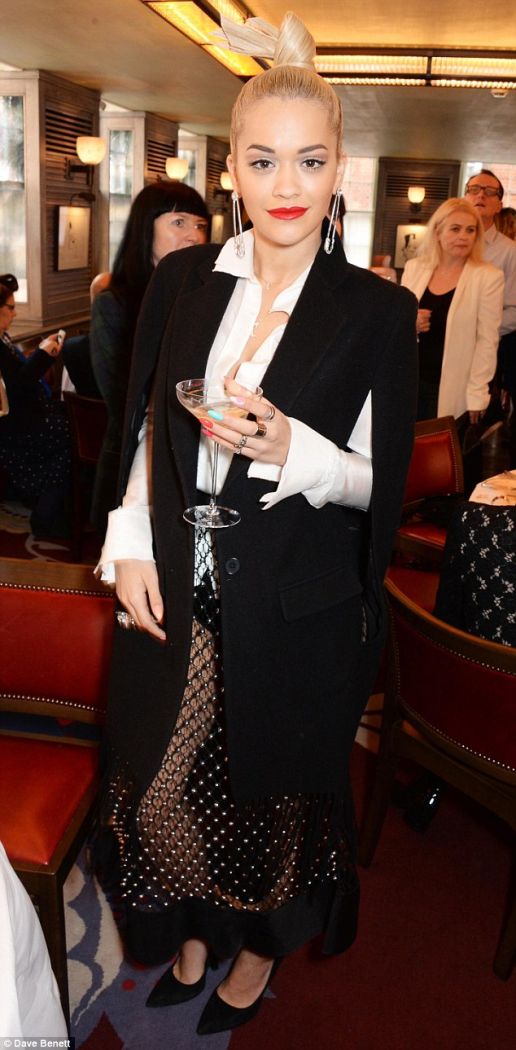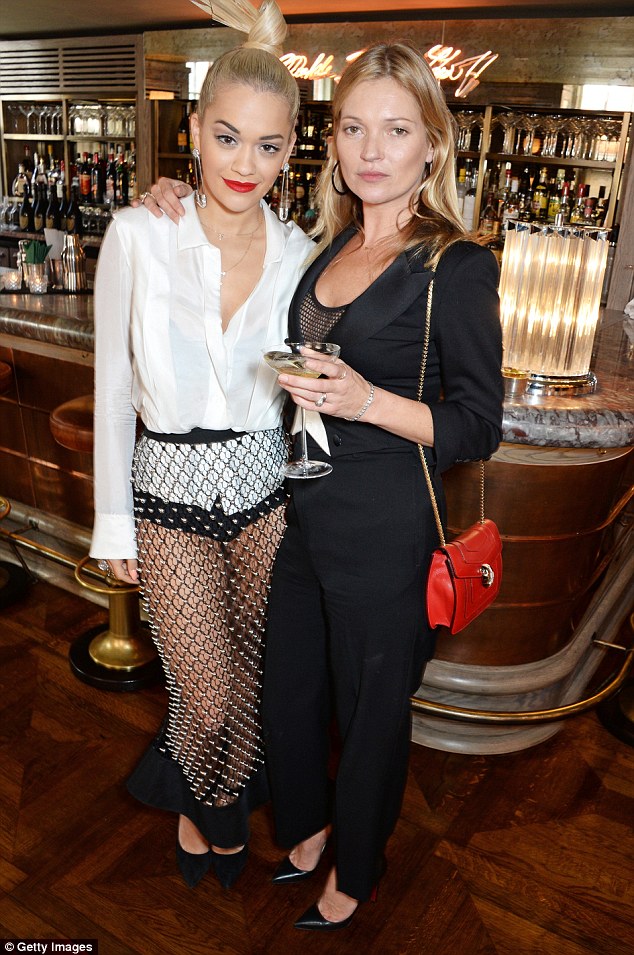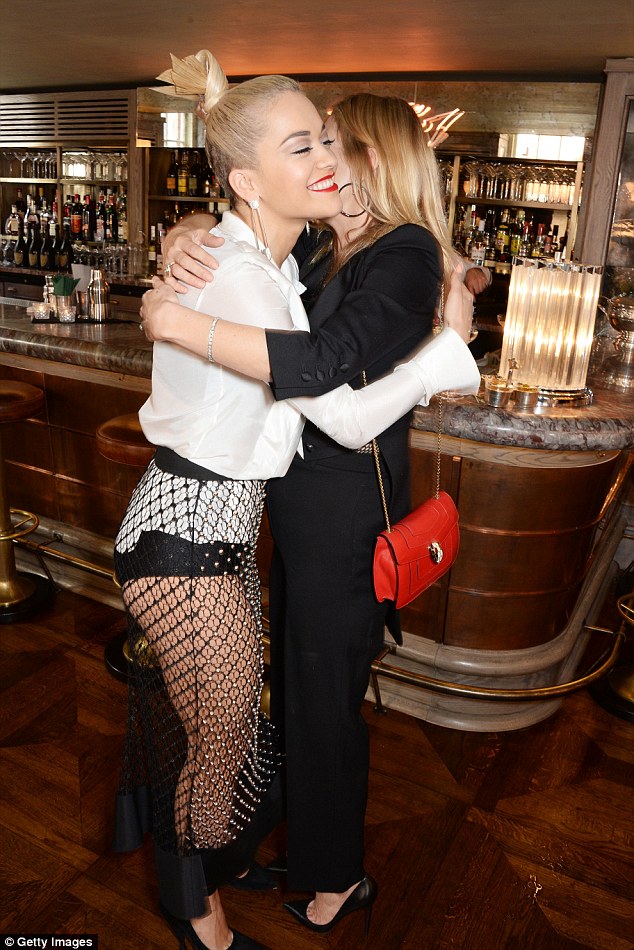 Rita Ora wears a see-through fishnet skirt to the launch of the Kate Moss Champagne Coupe in London on October 8, 2014
After gracing the occasion in the outfit, Rita went straight to Chiltern House to party with some friends. This time, she swapped her black cape for a studded leather jacket that was too short to cover her behind.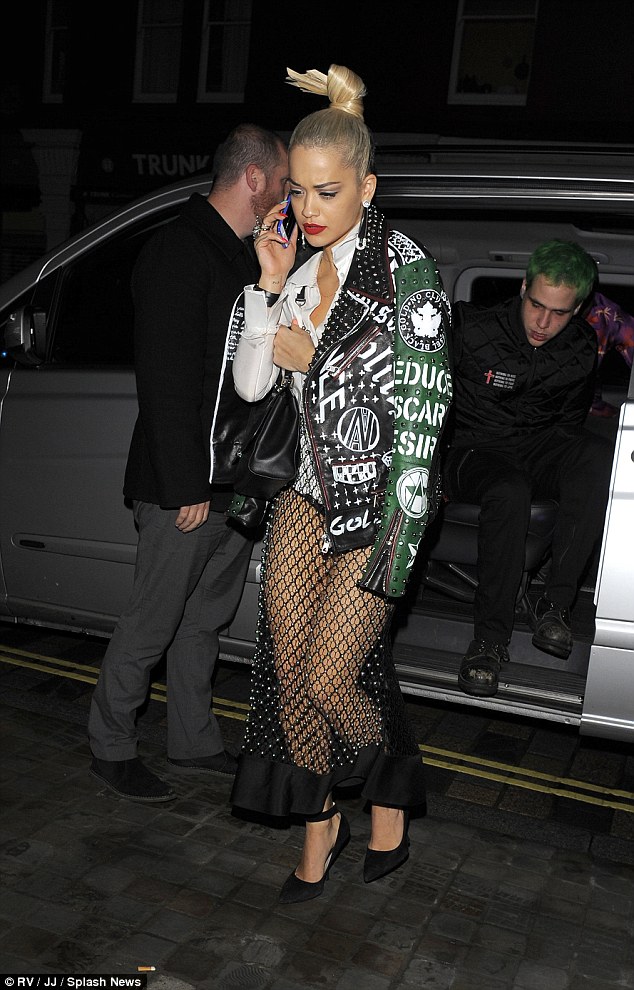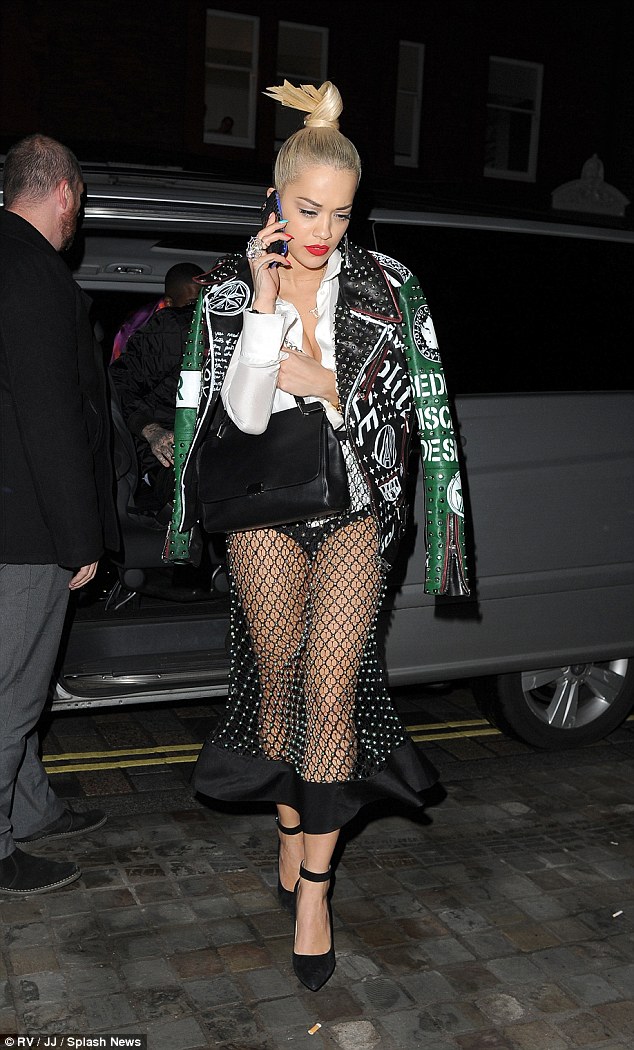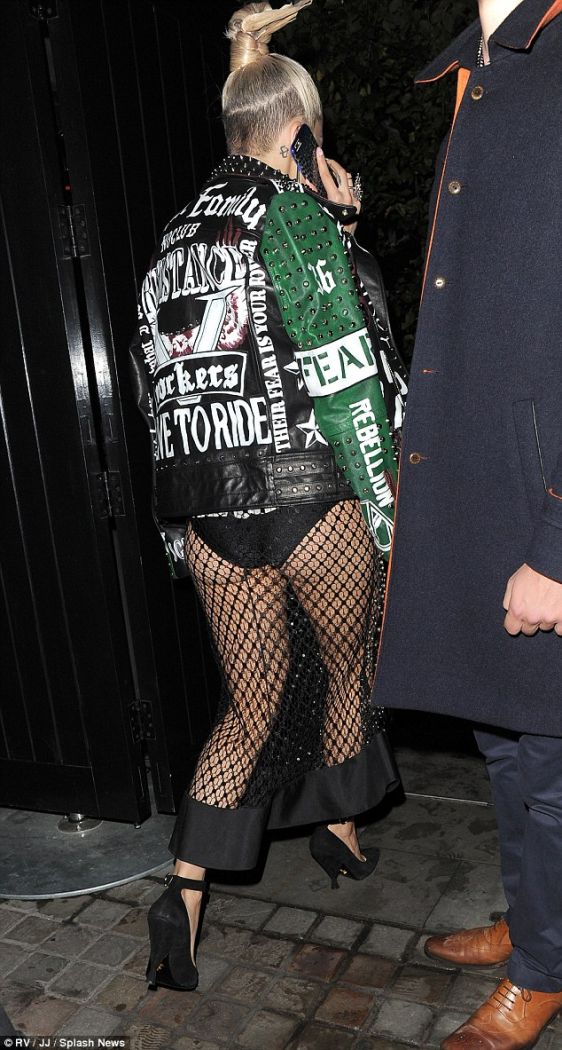 Rita Ora heads to Chiltern House in London in the same outfit but with a different topper
This is a classic example of how someone can ruin a piece of clothing by wearing it wrong. To be honest, the skirt doesn't look bad. I think it will actually work well with a black slip underneath, be it a short one or a long one. It's beautifully beaded and it has great styling potential. If you hand it over to someone like Olivia Palermo, I'm pretty sure the style icon will cook up an attire that is tasteful and elegant. Would you agree?
I apologize for being too critical. But honestly, what do you think of Rita's whole outfit? Do you approve?
Let's forget about Rita's skirt for a moment and focus on her footwear. Those ankle-strap pumps look very ladylike, which is actually quite ironic considering the outfit. The kitten-ish curved heels make the shoes look old-fashioned. Do you like the pair or do you prefer your heels slim and straight?
I've yet to get the deetz on Rita's pointy pumps, but if you want something similar, here are two options you can consider, depending on how much you're willing to spend. Both, however, feature slim straight heels instead of curvy ones. Lastly, if you're going to channel your inner Rita with these shoes, do yourself a favor, wear a slip underneath.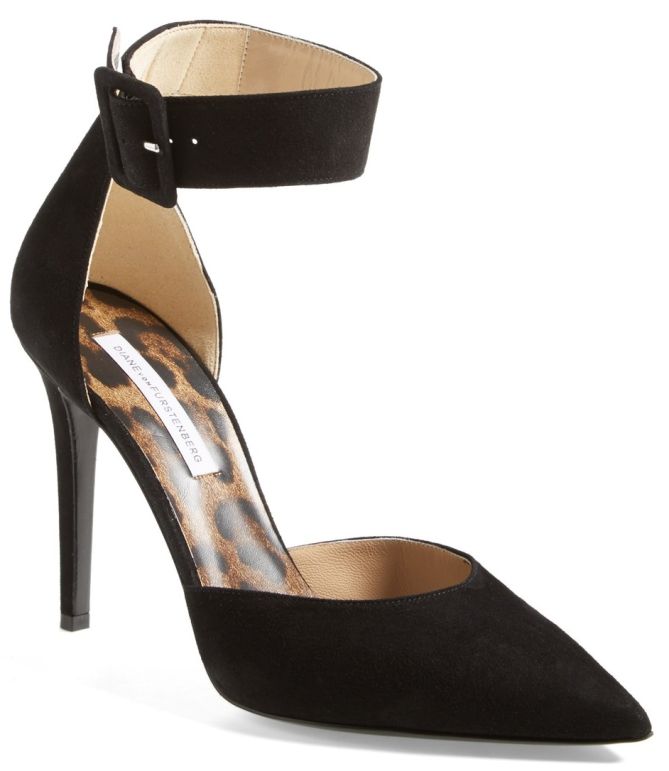 Diane von Furstenberg Buckle Ankle Strap Pumps, $350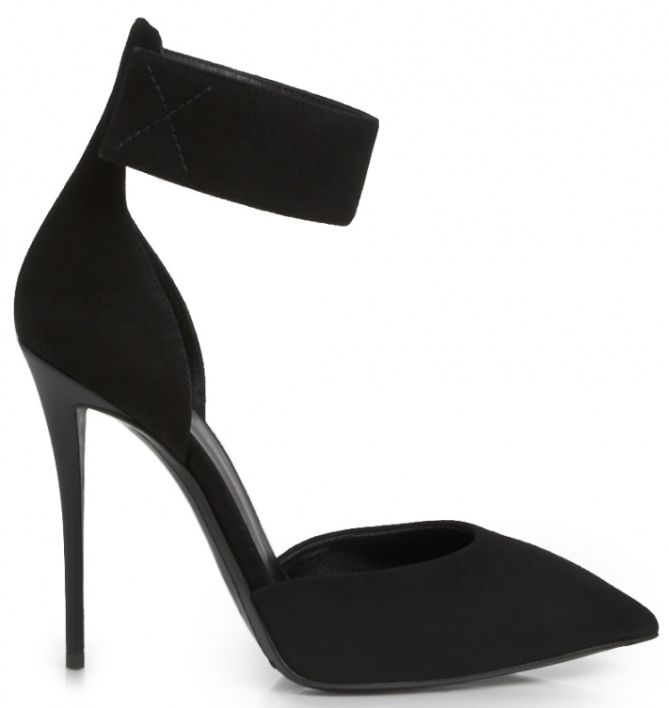 Giuseppe Zanotti Ankle Strap Pumps, $895