When you are happy, you are beautiful. The pop singer, Rita Ora had a huge smile on her face this week as she stepped out for a night out with girls.
She was dressed in a corky entire containing a black satin blazer and high waisted pants with a striped red and black top. The artist added a black barrette and a pair of Louis Vuitton boots. This look is the definition of rocker with an extra edge. Her accessories have a vintage meets new because of the Channel necklace and the choker.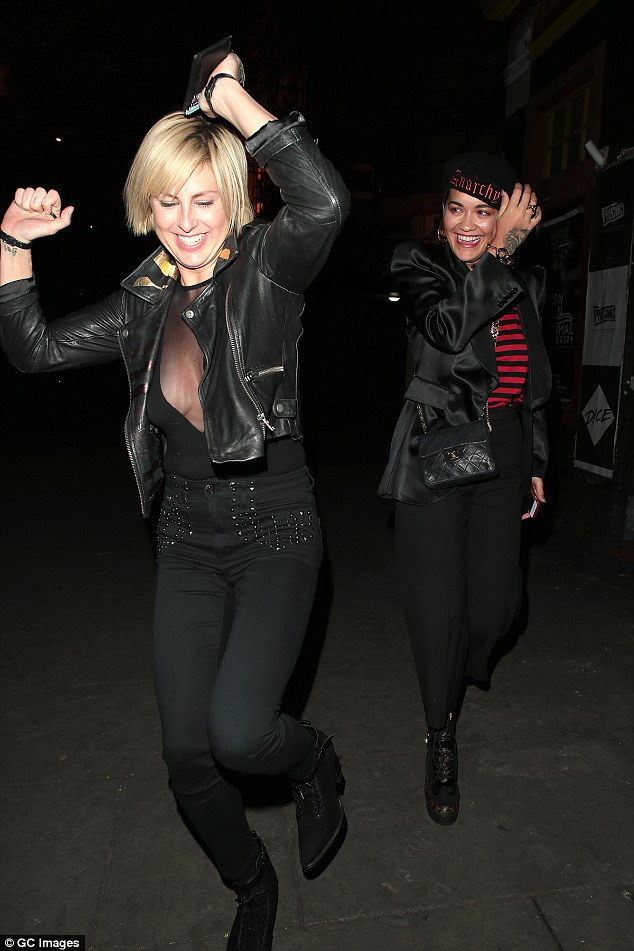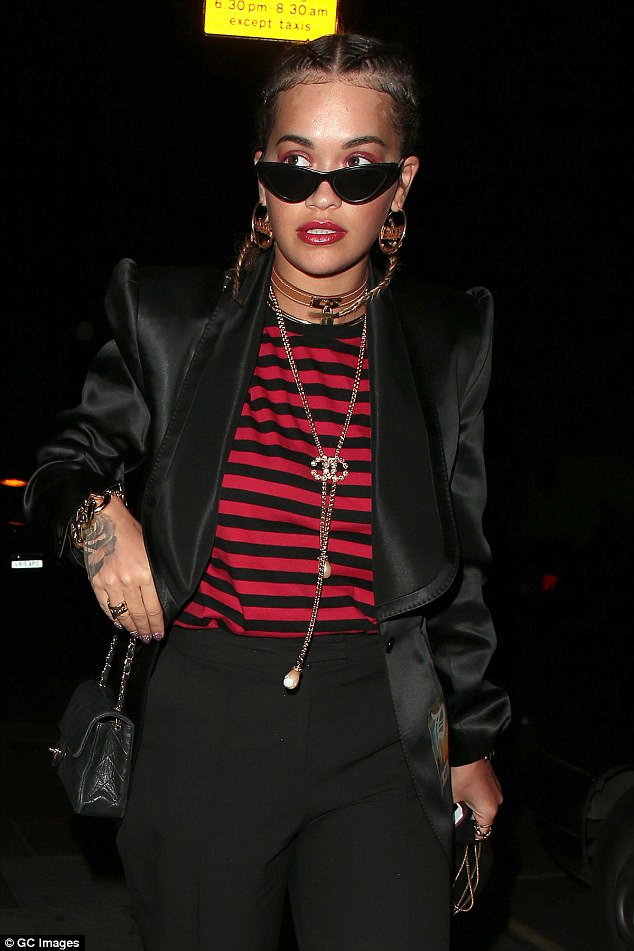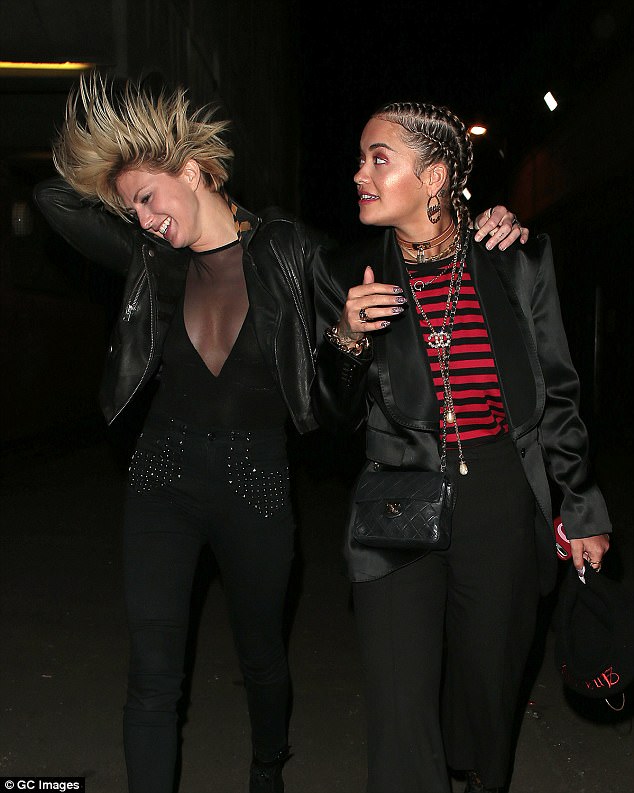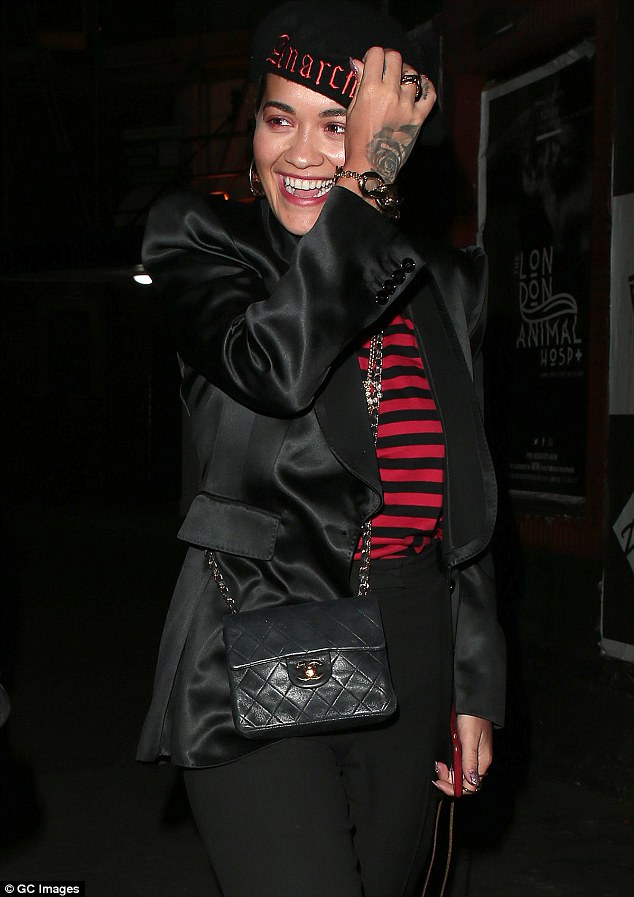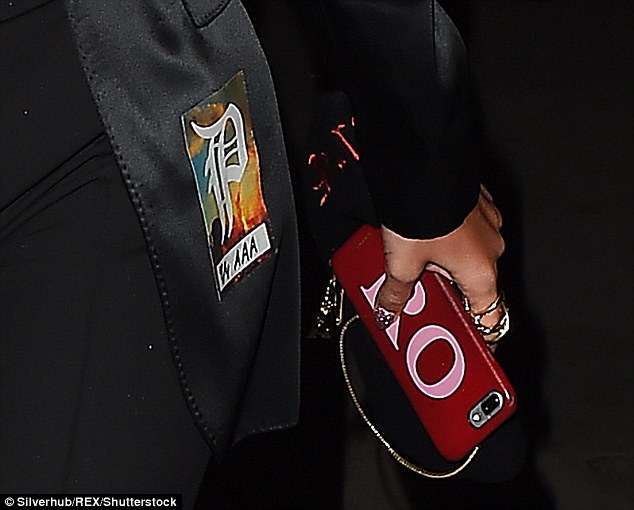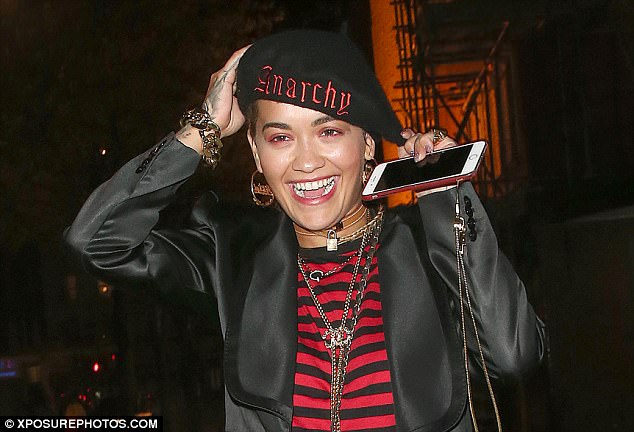 If you are looking for a pair of badass boots these for Louis Vuitton should be on the top of your priority list.
What to wear with? Well, for a night out you should pair them with a lace dress and leather jacket. For daytime, wear them with jeans and a cropped sweater and you are good to go.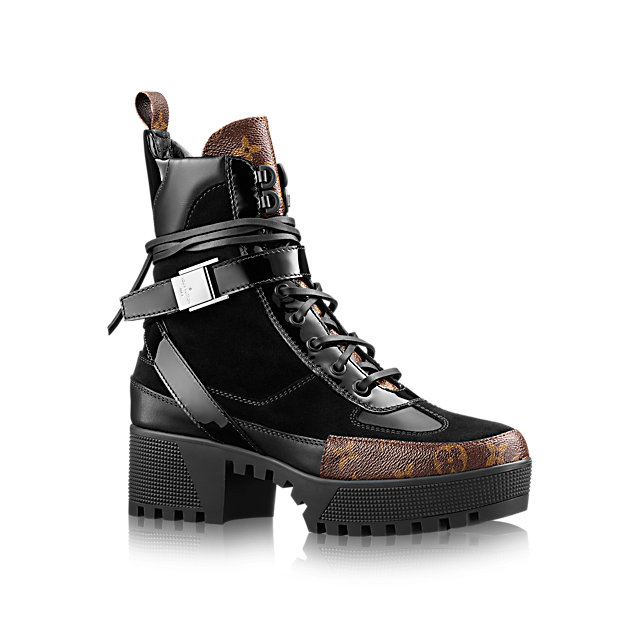 Here are some cheaper options:
ASOS-London Rebel Metal Trim Biker Boots