You can always count on Rita Ora to look different day in and day out. That's thanks to her eclectic, albeit eccentric taste. It's really hard to put a label to her kind of style because her taste has a wide range. She can look glamorous one day and then totally edgy the next. That's just how she is. And I think that's what makes her Rita Ora. Well, apart from the music, of course.
On Thursday, the British singer was seen arriving at her home in London while decked in a masculine all-black attire. The ensemble consisted mainly of a long black coat worn over a printed scarf and black pants detailed with leather panels, then topped off with a hat and a pair of gold-tip round toe boots. Altogether, she basically looked like a rocker Mafia chick in a borrowed-from-the-boys getup.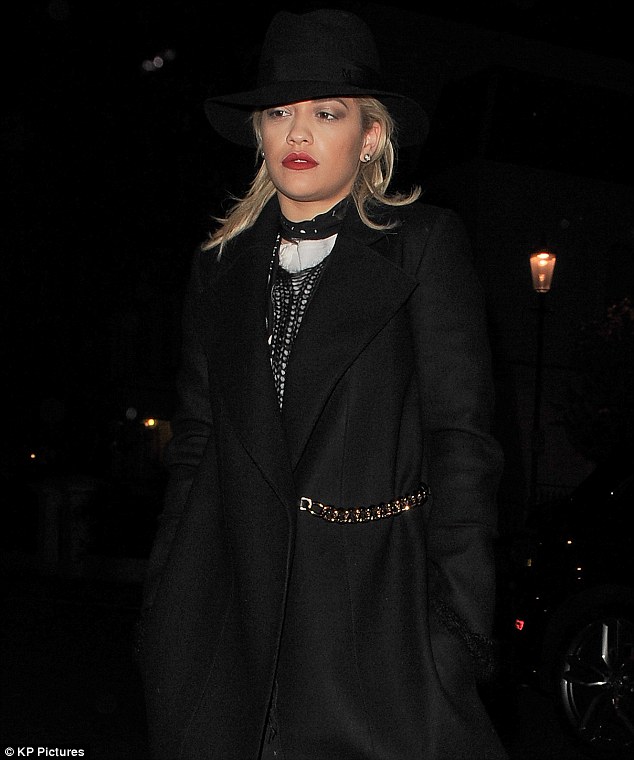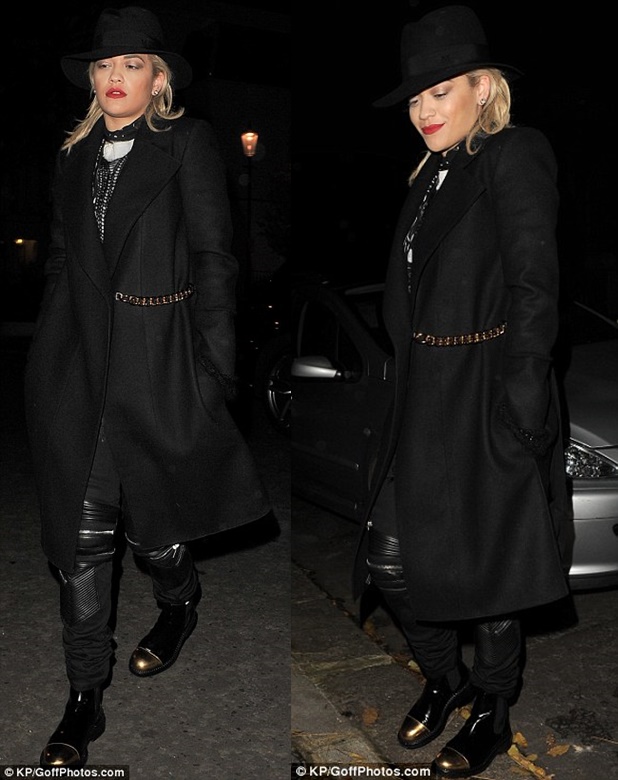 Rita Ora arrives at her home in London while decked in a pair of gold cap toe boots, November 27, 2014
How do you like Rita's outfit this time?
I think she looks alright. I'm not a fan of the paneled pants, but they're kind of unique. The same goes for her shoes. Despite the masculine-looking rounded toes, I think they actually look glamorous thanks to the gold add-ons.
Would you wear the shoes if they were in front of you? I wouldn't mind trying 'em on. Who knows, I might like them.
I don't have the official deetz on Rita's boots at the moment, but they look very similar to these gold-tip Chelsea boots from Marni. These shoes come in a pull-up design featuring buffed leather uppers detailed with gold leather toes: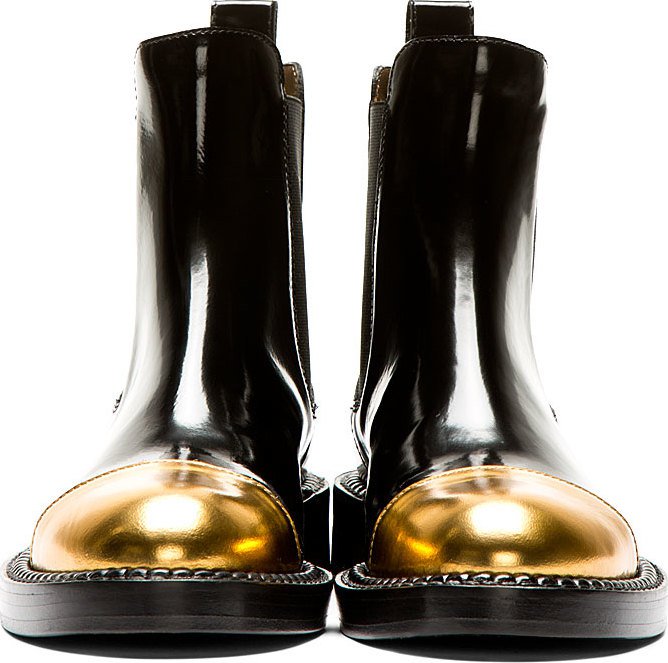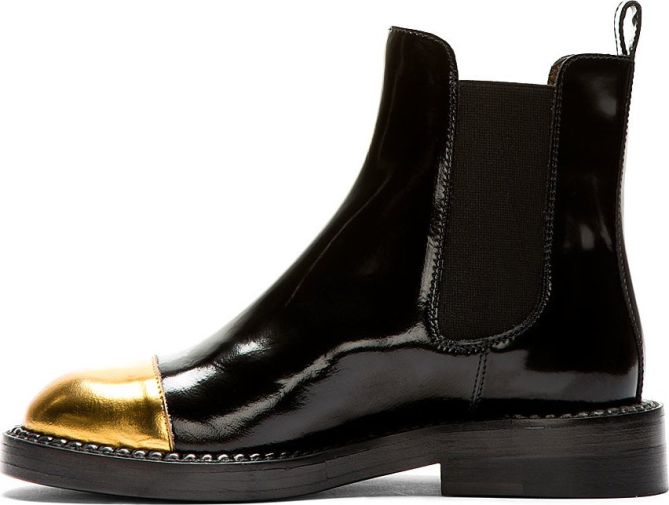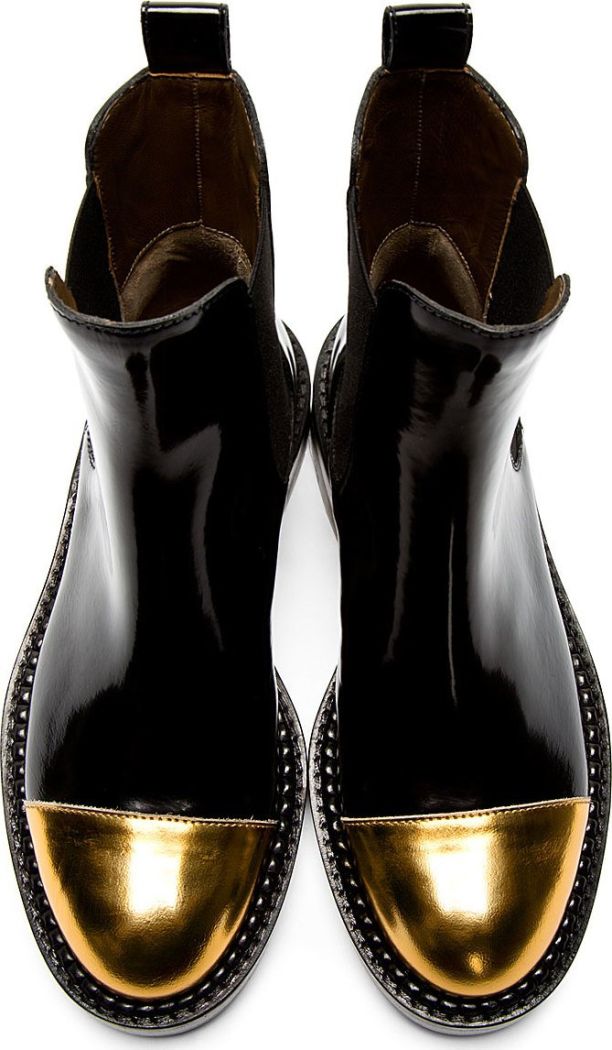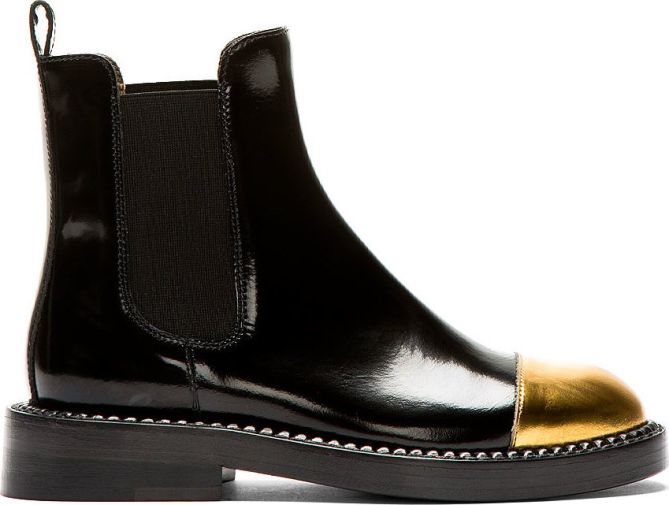 Marni Gold Toe Chelsea Boots, $665 (was $950)
Do you like what you see?
If that's a yes, you're in luck because the boots are on sale right now. What was once $950 can now be had for the price of $665. That's not cheap, but at least you get to save almost $300.