Rita ORa sure made a spectacle of herself when she stepped out in LA with Sofia Richie over the weekend. For the night out, the singer wore nothing but lingerie fashioned in silk and lace. And that's not all; the piece was sheer, so she exposed a good about of her chest, er, nipples to be exact.
Rita's way of keeping decent was to top off the number with a matching robe and then finish the mix with glossy ankle boots. Clearly, it was an outfit meant for the bedroom. But with Rita being, well, Rita, she somehow didn't mind the indecent display.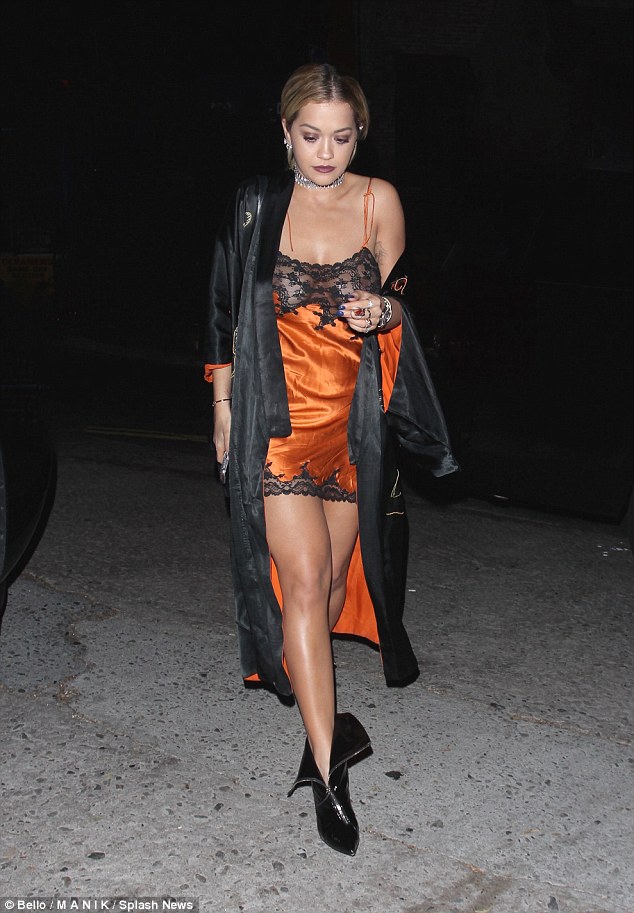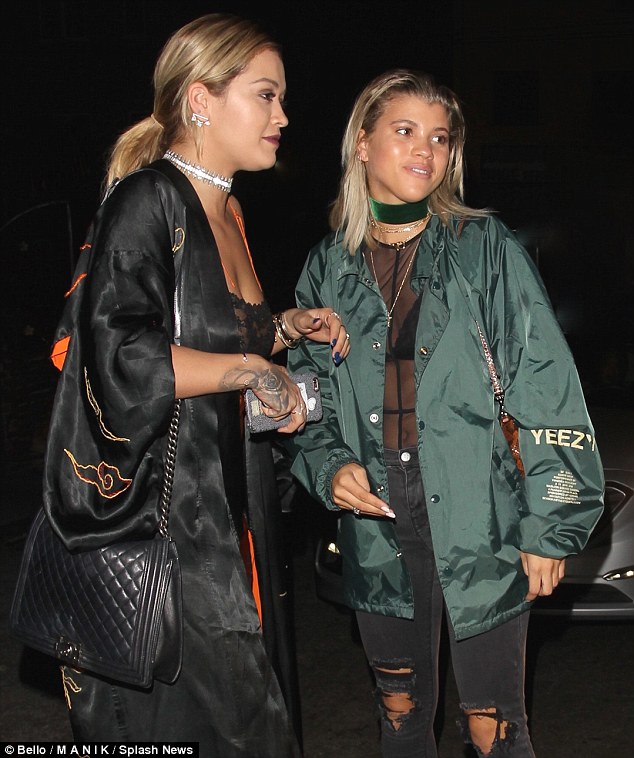 Rita Ora steps out with Sophia Richie in Los Angeles on October 8, 2016
How do you like Rita's girls'-night-out getup? Do you approve?
Obviously it's a tad too vulgar for most people. But then again, who are we to judge? She's a fully-grown adult and she can wear whatever she wants.
I don't have the details on Rita's lingerie set yet, but what I can tell you is that her glossy boots are by Giuseppe Zanotti. They're crafted from high-shine leather and feature a rather interesting silhouette detailed with a foldover collar and an open zipper. If you fancy the style, you can find the boots at FarFetch.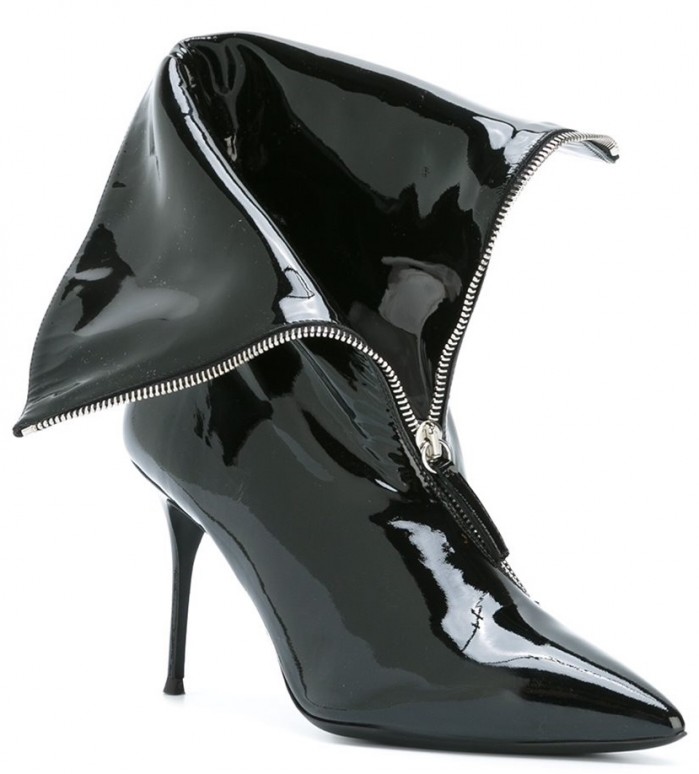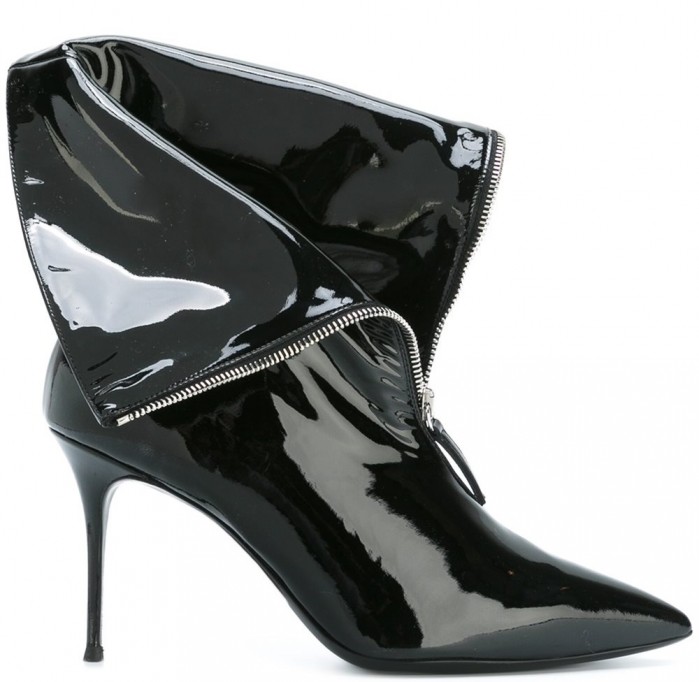 Giuseppe Zanotti Folded Boots, $1150