It seems Rita Ora is in a daring mood this week. The singer has been flaunting her breasts without care, as if she actually wouldn't mind if they spill out or not.
On Monday, the British singer was spotted sporting a crisp white shirt teamed with loose denim cutoffs. She kept the shirt unbuttoned on top to reveal a bit of cleavage. Complementing her getup were statement sunnies, a hat, a furry purse, and a pair of chunky white flat rubber sandals. It was a sporty-casual and boyish attire, but she pulled it off well enough.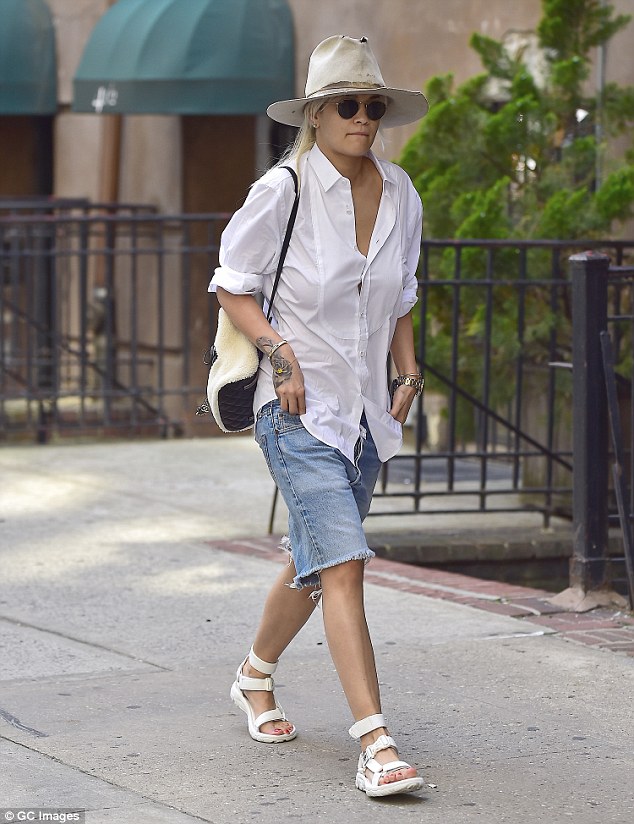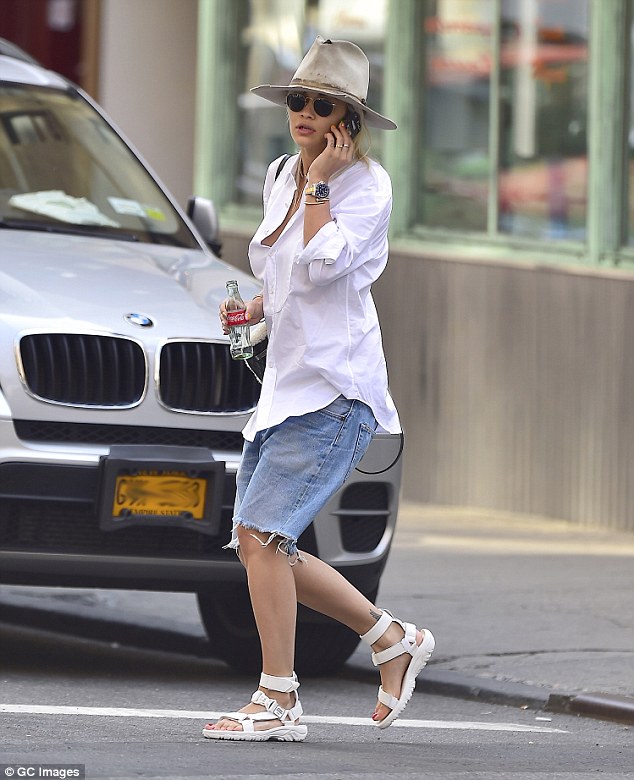 Rita Ora spotted out and about in the Soho district of New York City on June 22, 2015
Not content with the low-cut shirt she wore earlier in the day, Rita was once again seen showcasing her bosom later in the evening. This time, she wore another white shirt, but intentionally left half of the buttons alone to allow the "girls" to peek out. She also teamed the shirt with a white embroidered skirt and a pair of pointed platform ankle boots. The look was edgy and sexy, but I sort of wish she left more to the imagination.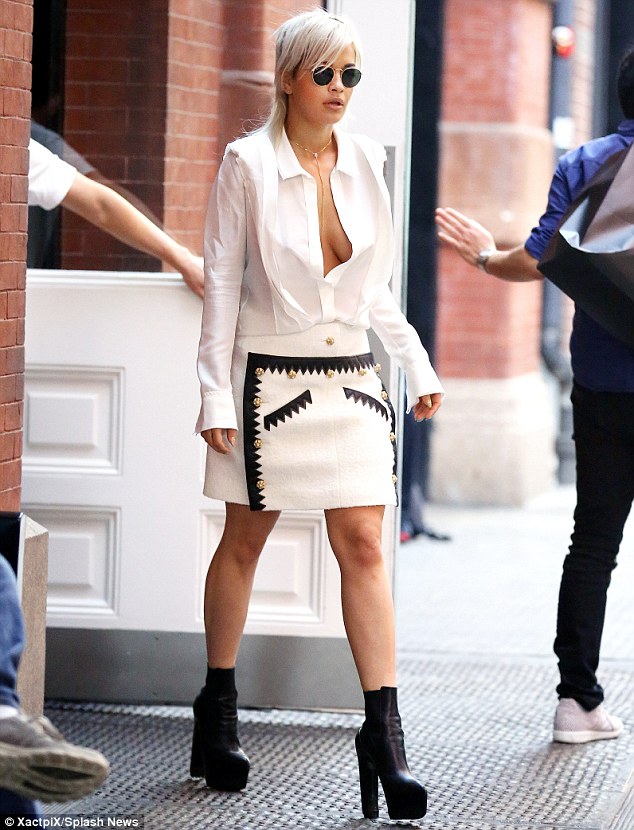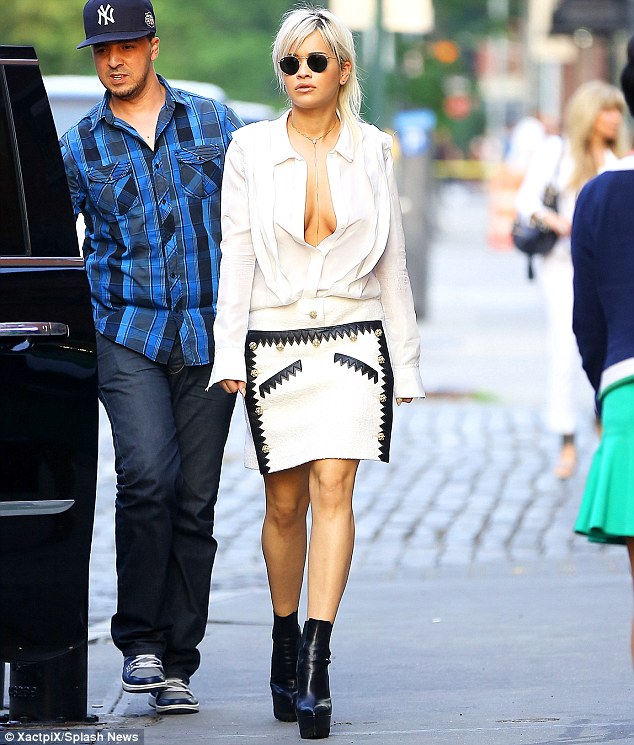 Rita Ora switches into an even more low-cut shirt teamed with a patterned skirt for a dinner date later in the evening, June 22, 2015
I guess Monday's display wasn't enough because the blonde fashionista stepped out in another risqué number on Tuesday. Rita wore a shift dress detailed with huge armholes to reveal more than what was necessary. In fact, her nipples were almost on display. Complementing the black frock were another pair of black booties, this time in suede and with wedge heels.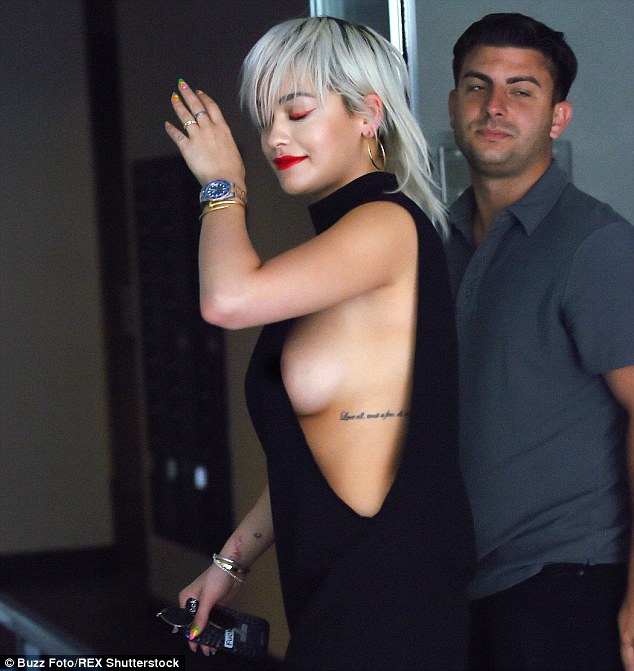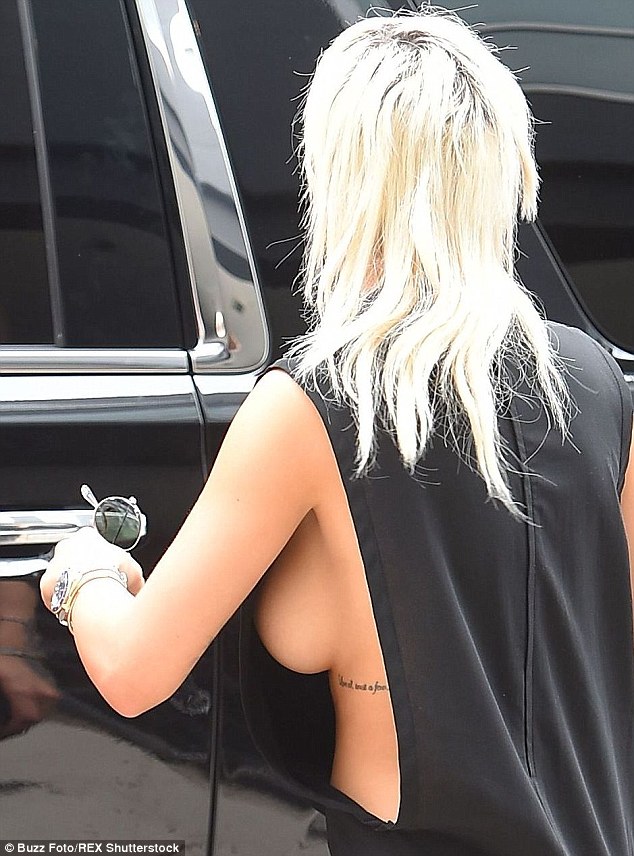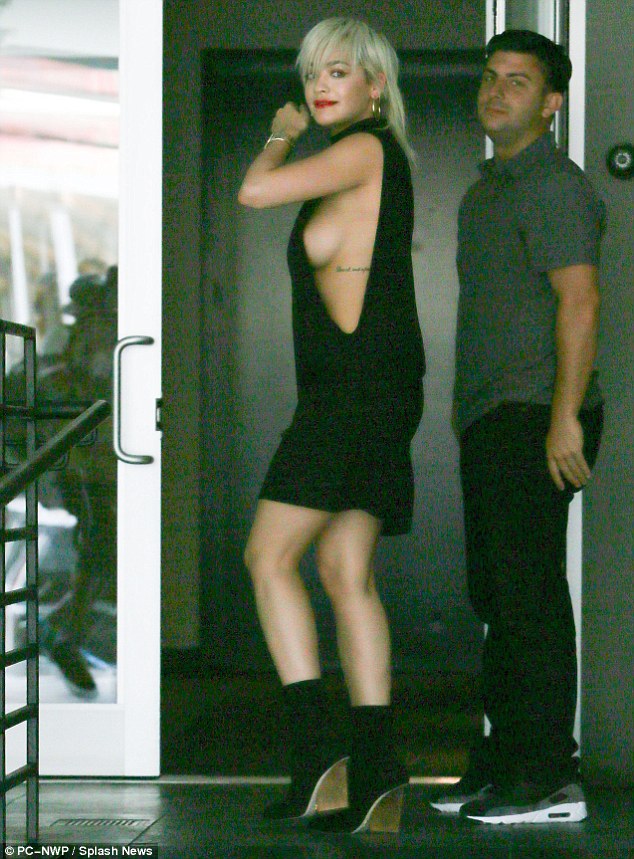 Rita steps out in another revealing attire that allowed everyone a peek at her bra-less state as she entered a building in NYC to attend a meeting, June 23, 2015
Wow. I guess she wants total freedom from the constraints of a bra. Yes?
Of the three outfits, which one do you like best? And of the three pairs of shoes, which do you prefer, the white sandals, the platform boots, or the wedge boots?
I couldn't find any details on Rita's white sandals. I would like to think they're from Adidas since she has a collab line with the label, but I couldn't find the chunky white rubbery pair in the brand's line-up. If you like Rita's attire, you can copy the look using these flatform sandals from N.Y.L.A. instead: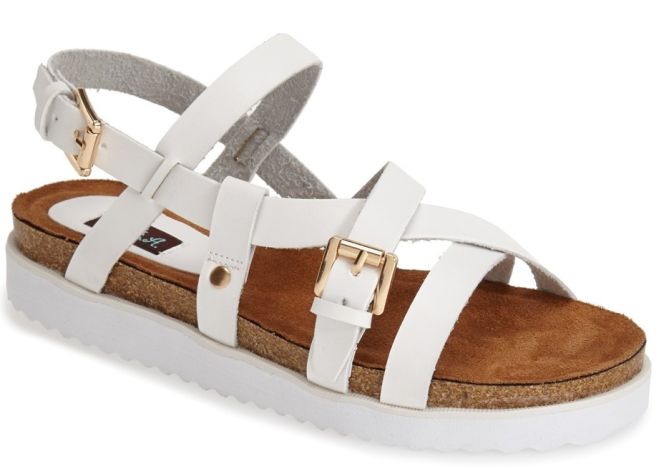 N.Y.L.A. Jaxon Sandals, $70
I also couldn't find any information on her pointed platform boots from the second outfit, but here's a slightly similar option you can check out if you fancy the silhouette. These come with shorter shafts, but they retail at an affordable $115: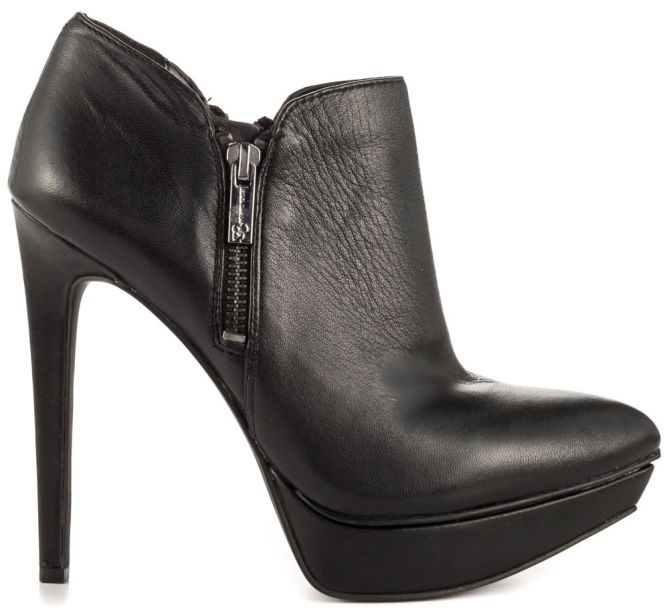 Jessica Simpson Venni Booties, $115 (was $140)
As for Rita's black suede wedge booties from the last outfit, they're from Maiyet. Dubbed as "Laila", the pair features wooden block wedge heels, suede uppers, and a flattering pointed silhouette. You can grab the boots online should you wish to purchase. They retail at $995.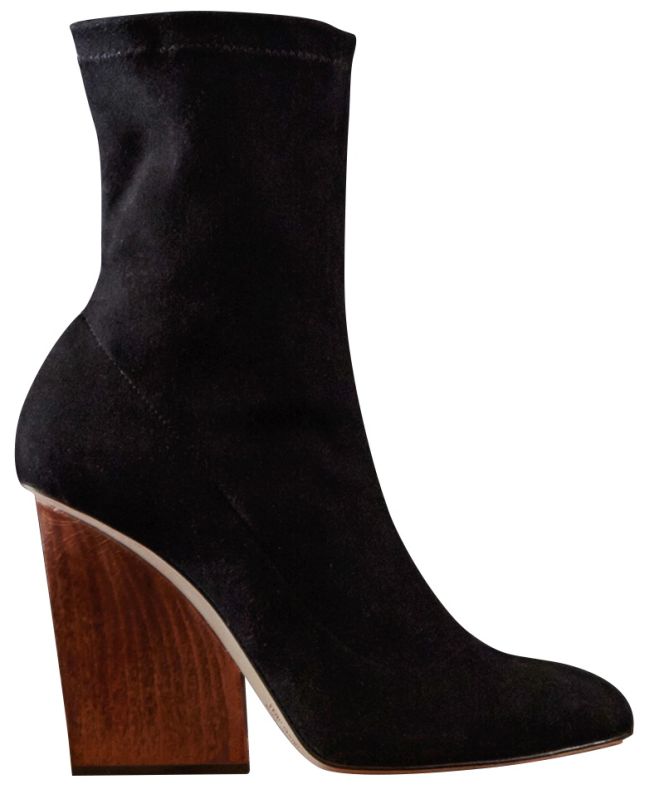 Maiyet Laila Suede Boots, $995