I'm not sure if it's fair to call the nosy paparazzi the "press", but I thought it was the perfect word for my title today. Like real reporters, they're out to get something juicy. They follow famous people around, they take lots of pictures, they intrude on privacy, and they're in it for the money.
One person the papz love to check on is Rita Ora — not only because she's so good at making a spectacle of herself with unusual fashion choices, but also because the singer loves the attention. Whether or not she actually pays them for publicity, I really cannot say. But it does appear as though the British songbird employs the papz so she can stay relevant, because even when she's doing the most mundane of things, they're there to document.
On Thursday, Rita was spotted looking all dolled up while out in New York City. Not sure where she was headed when she stepped into a black SUV, but I guess it was important enough to warrant a striking outfit. For the day, Rita wore a cage-like corset dress. She kept her hair tied in a bun, and then complemented the getup with dark defined eyes. Equally eye-catching were the shoes she used to go with — fancy lace-up sandals in snakeskin leather.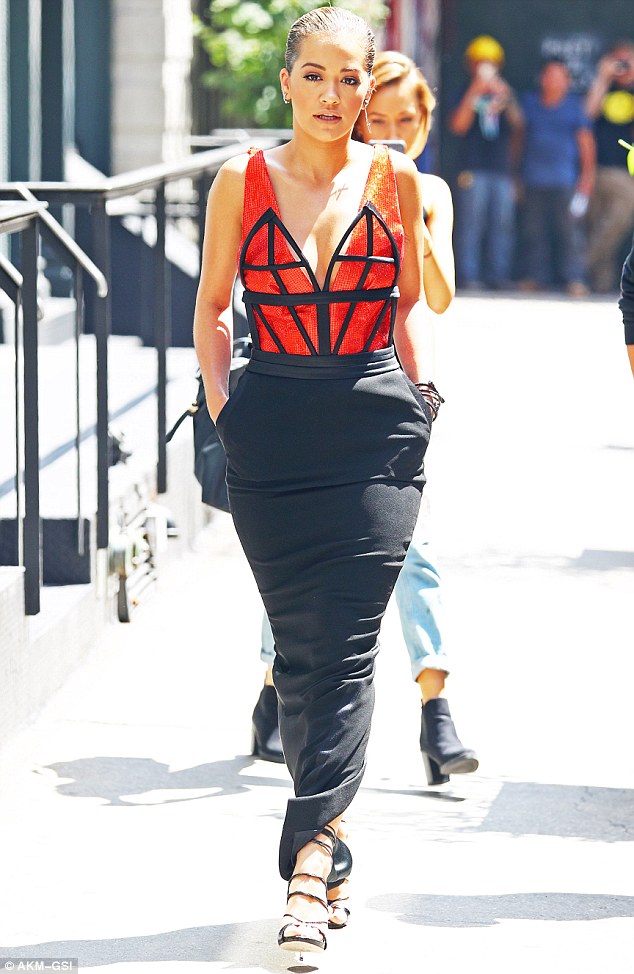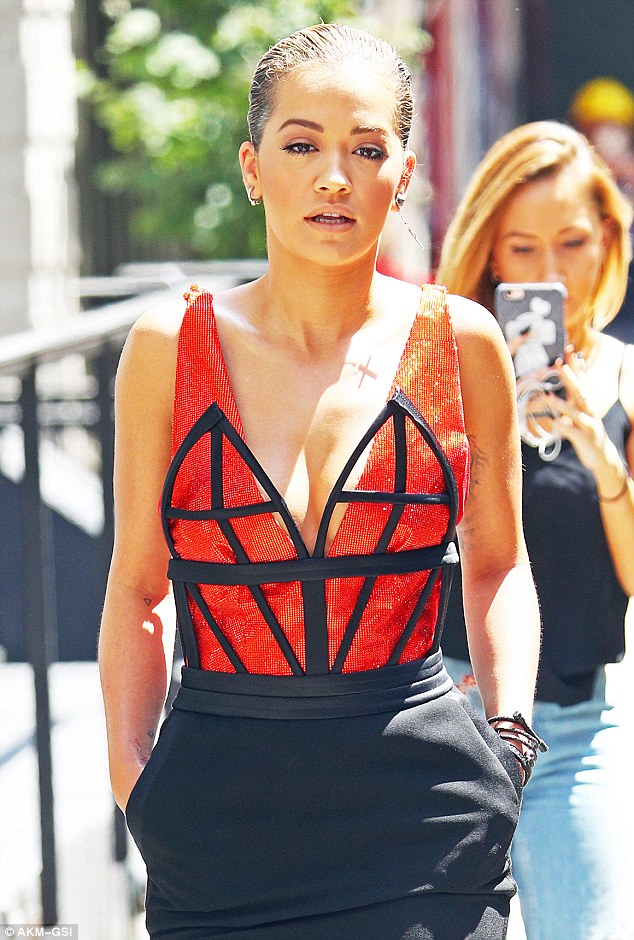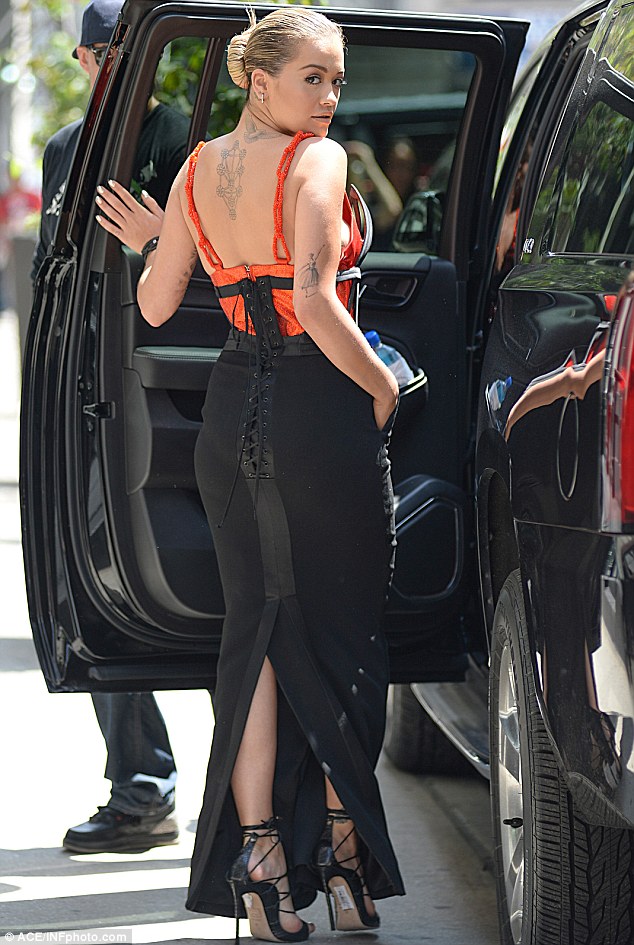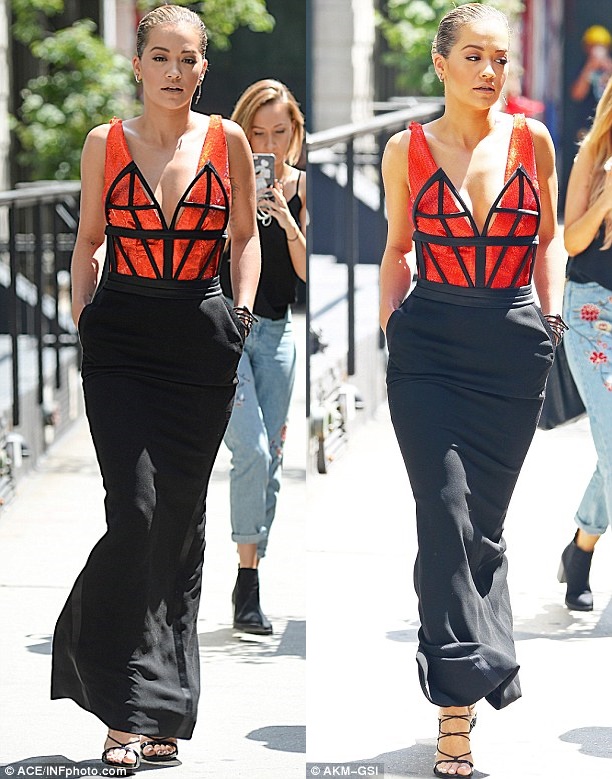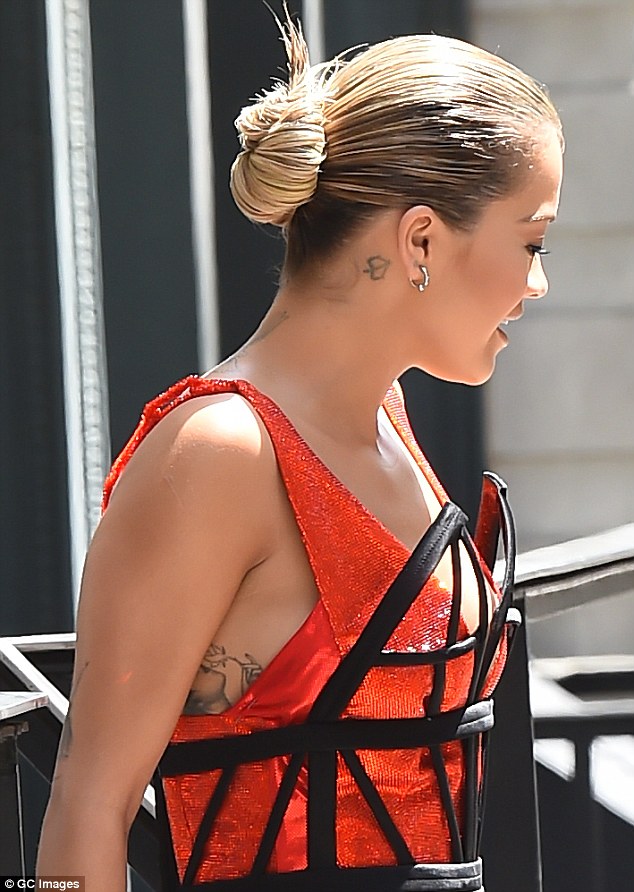 Rita Ora steps out of her in New York City on August 11, 2016
How do you like Rita's latest street style, ladies? She looks good. Yes?
The dress is unconventional, but I think she pulled it off with no issues. It's by Jean Paul Gaultier, by the way. Check the nearest stockist in your city if you want it.
Rita's flirty lace-up sandals are by DSQUARED2. They're the "RiRi", a style named after Rihanna, of course! I'm sure you've seen them before. They feature 4.5-inch-tall heels, sculpted leather uppers, and tubular lace-up closures that wrap around the feet.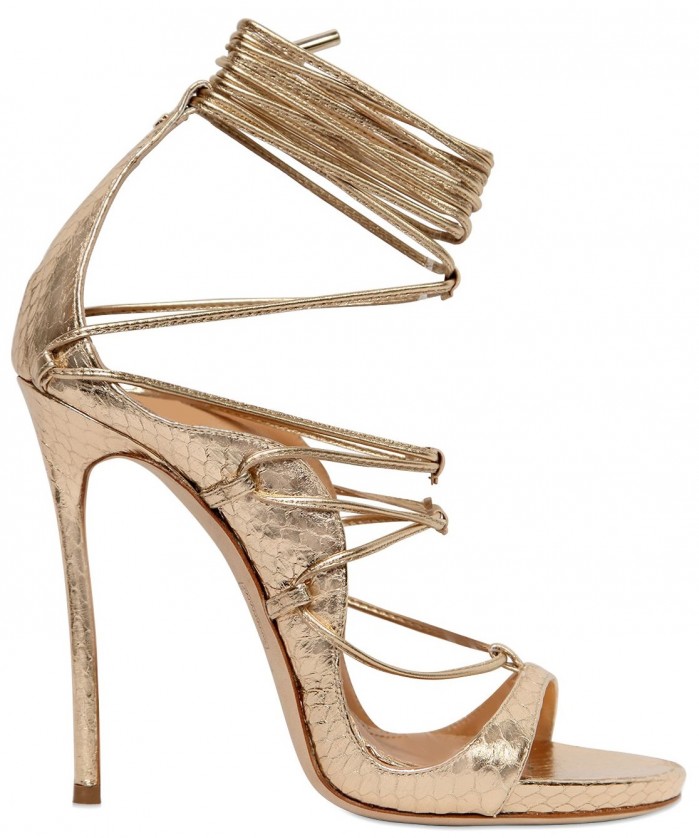 DSQUARED2 Riri Sandals in Gold Elaphe Snakeskin, $1380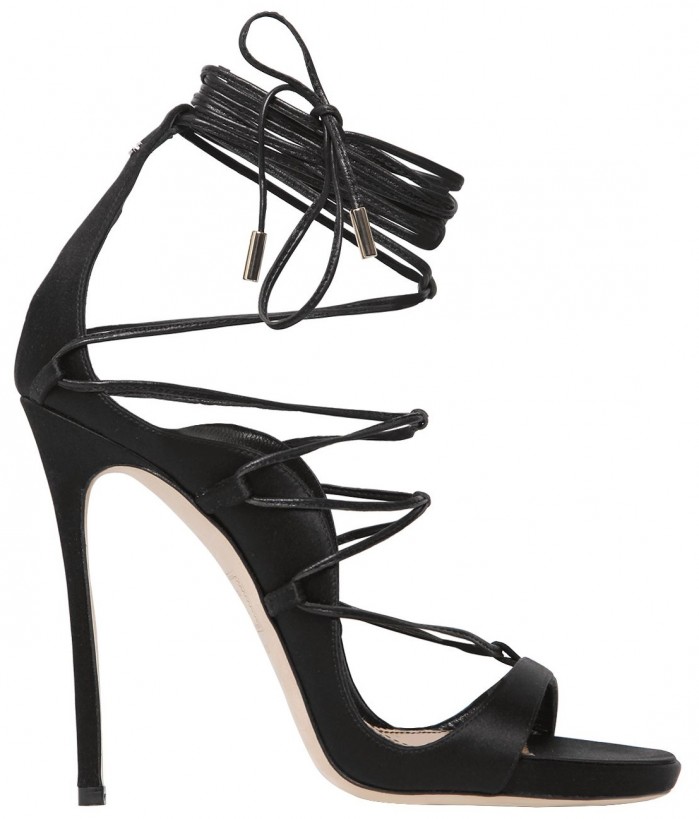 DSQUARED2 Riri Sandals in Black Satin, $965
If I'm not mistaken, Rita's pair come in black Elaphe snakeskin. You can find the shoes over at Zappos (as seen below). A set will cost you $1380.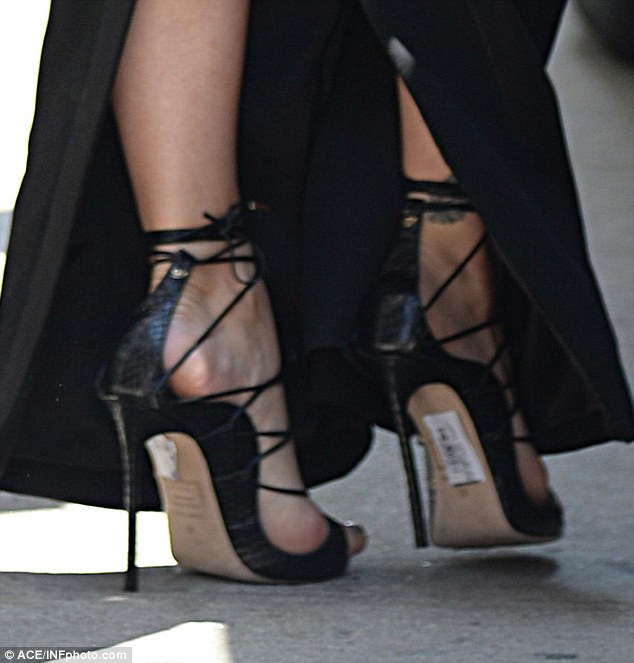 A closer look at Rita's sandals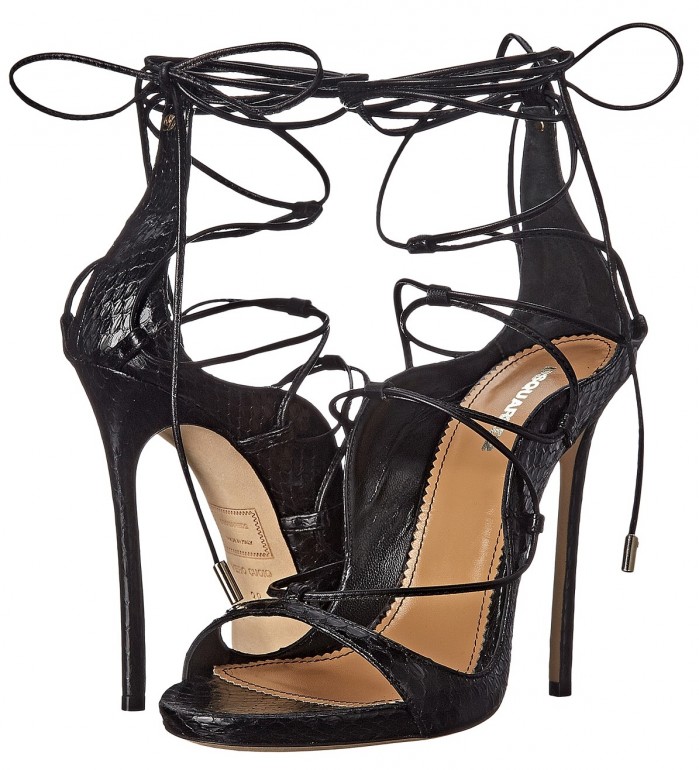 DSQUARED2 Riri Sandals in Black Elaphe Snakeskin, $1380