Riley Keough is an American actress and producer. She is the daughter of singer and songwriter Lisa Marie Presley with Danny Keough. From 1994 to 1996 her stepfather was Michael Jackson. She is best known for her work in the Magic Mike(2012) and Logan Lucky(2017) movies . She starred in the first season of The Girlfriend Experience . She got a Golden Globe nomination for it. She began dating stuntman Ben Smith Petersen in 2012 whom she met filming for Mad Max: Fury Road. In August 2014 the announced their engagement and the wedding soon followed in February 2015.
Riley and her mom ,Lisa, were spotted yesterday at the Elle Women Event on the red carpet, posing together showing that they are united no matter what. The pair of twins Lisa has from her marriage with musician Michael Lockwood also made their appareance alongisde the two. We usually don't see them together so much, especially Riley, because she declared in a lot of interviews that she considers herself a grounded person, so she prefers standing out with her work rather than anything else. In an interview she gave a few months back, Riley stated that she doesn't like drinking because it maker her work inefficient, also dinners she considers a waste of time, not for the food, but for the entire process of choosing a restaurant and stay there for hours. So needless to say, when we see the family reunited , we should enjoy it as it is!
For the red carpet ,Riley chose to wear a wide-sleeved beige blouse paired with a green floral skirt accessorized with a belt at the waist.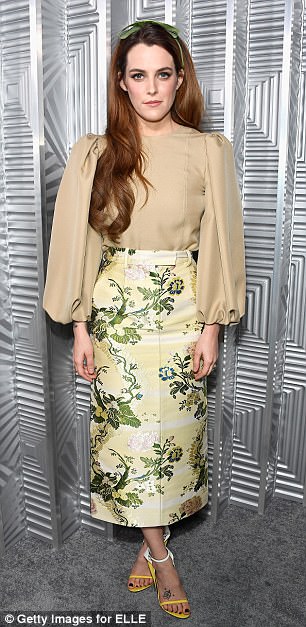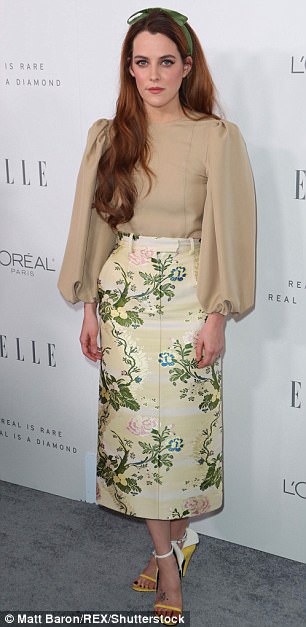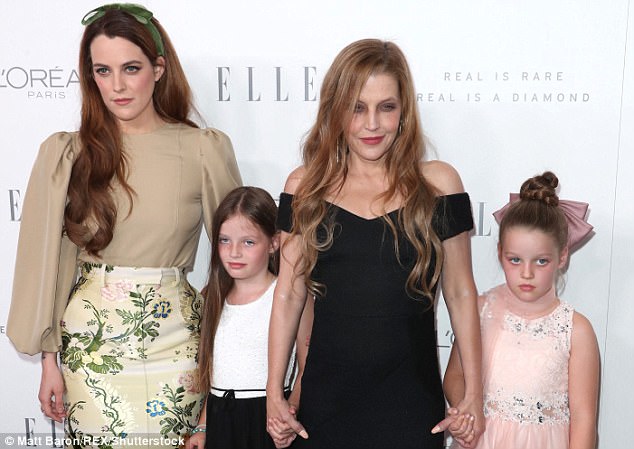 To keep the rather vintage vibe of her outfit, Riley wore a pair of two tone heels by Calvin Klein . Yellow is getting very in trend ,very quick with likes of Gigi Hadid and Blake Lively also wearing it. Plus the unique design and the fact that they seem a comfortable choice for a day or for an event make the pair a good pick for your wardrobe!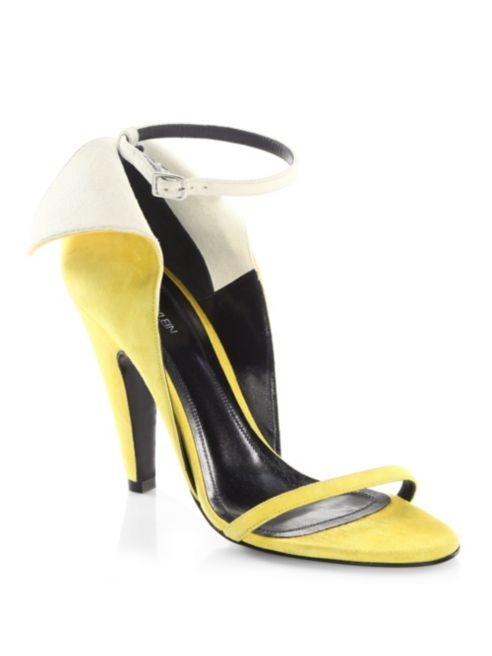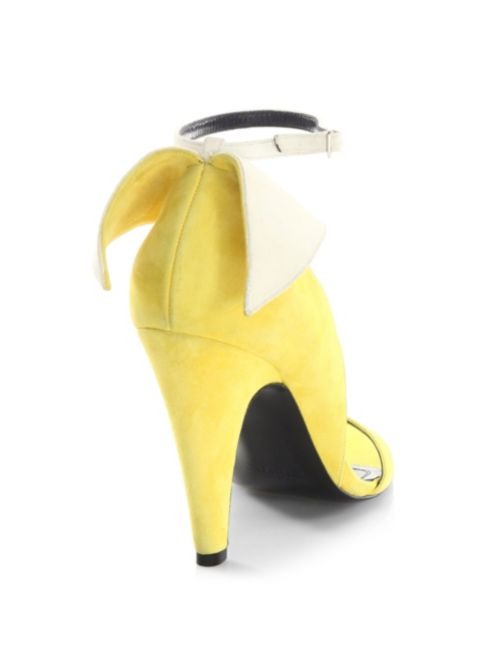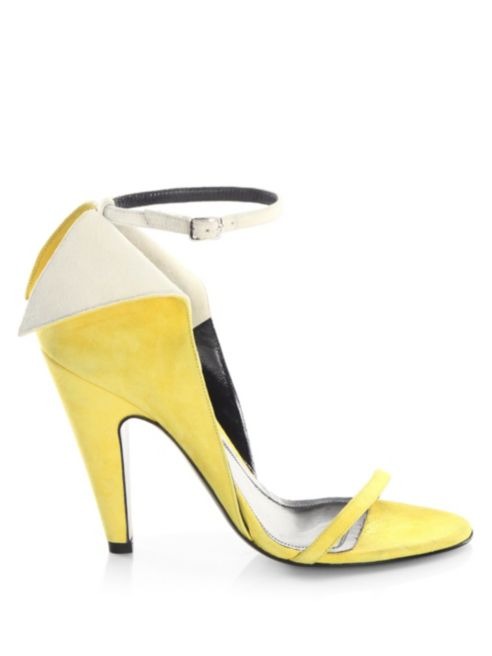 HERE IS A CHEAPER VERSION