Rihanna is an amazing singer but she is also a great fashionista.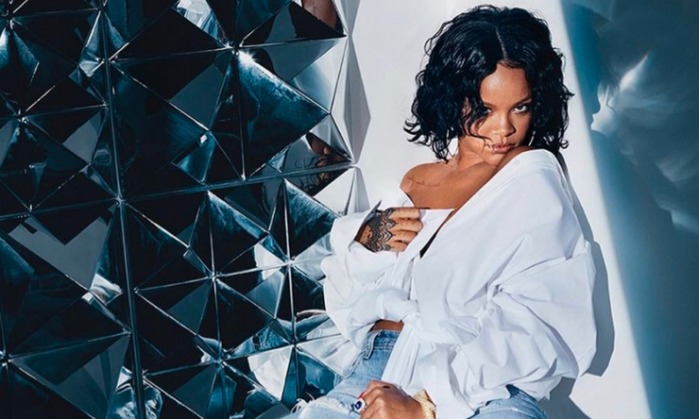 Her look is always on point whatever she does and wherever she is! To promote her third collection of designer shoes in collaboration with Manolo Blahnik she wore a silk dressing gowns a very sexy shoot. She went braless in an oversized dressing gown that she draped off her shoulder sexily. All eyes are always on her. She posed with her endless pins crossed. She is really hot! Her garment was fastened to her thigh only.
But we have to pay our attention on her sandals that are the most important details of her look. The most important feature is that they are covered by Swarovski crystals that can let you shine during your important events, because this is not the kind of shoes you can wear in every occasion. These sandals are called "So Stoned" and they are jewelled shoes. They are super luxe and super pricey. The blue Swarowski crystal pair she is wearing are stunning.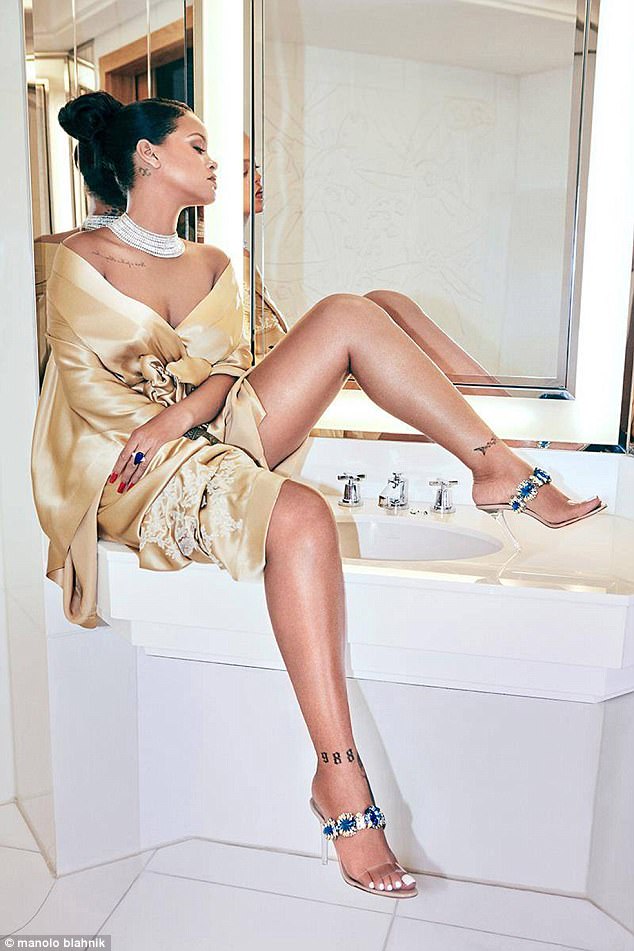 The mule design and the perspex strap and heels are amazing! The bright blue decoration stands out! They will be perfect with a black dress but also with a skinny pants if you prefer. You can also find some alternative and cheaper sandals that look more or less the same.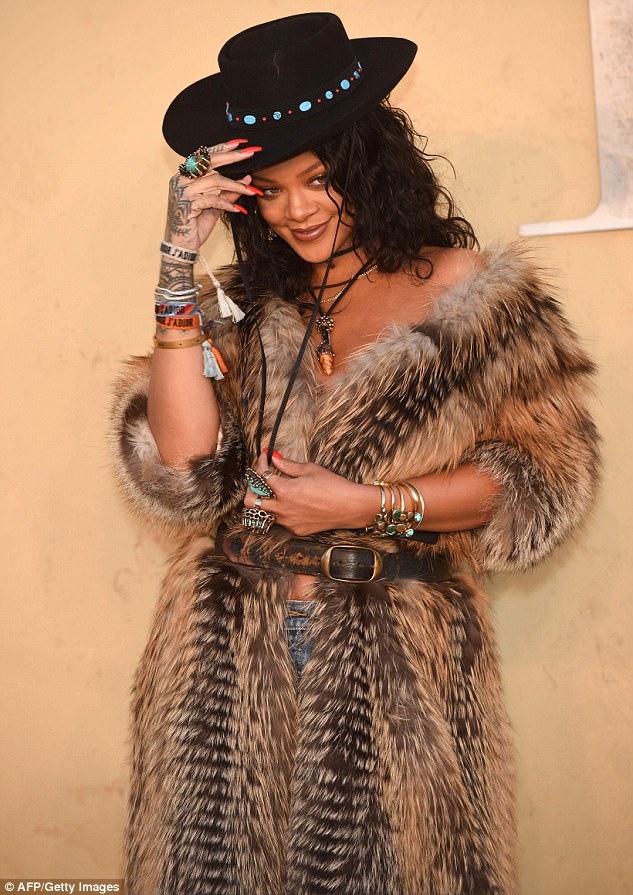 Then Rihanna completed her outfit with a slick of dark purple lipstick and wore her hair loose in tight corkscrew curls. She looks amazing!
Let's copy bare mules for less clicking below.