Rihanna is channeling understated style these days. The singer was spotted in a simple all-brown ensemble while at Giorgio Baldi restaurant in Santa Monica last week. Her hair was in its natural color too, and she kept it tied in a neat pony.
To add a dose of sex appeal into her look, Ri-Ri went braless in the satin dress she was wearing, and then capped off the number with gold-detailed high-heeled sandals.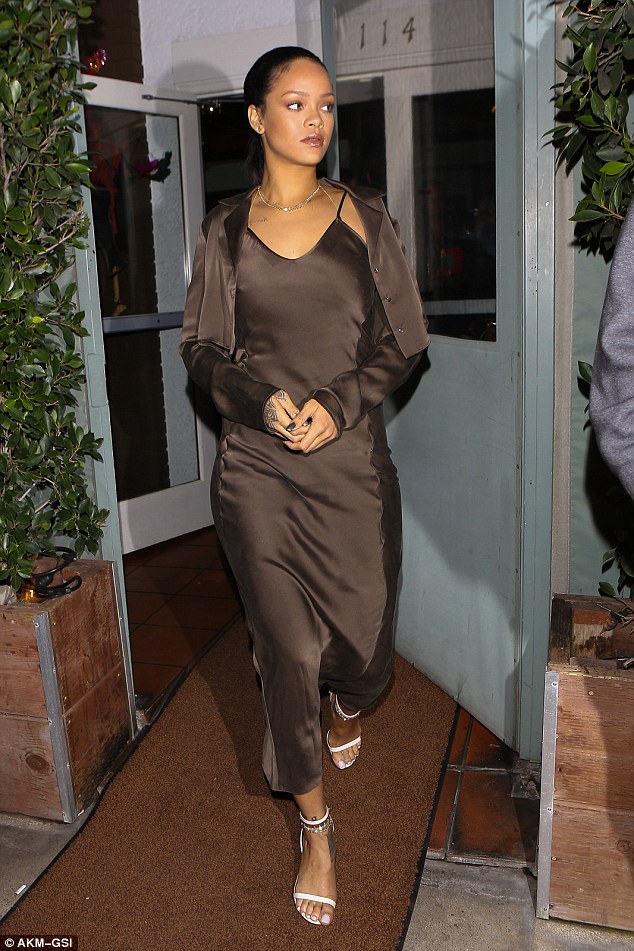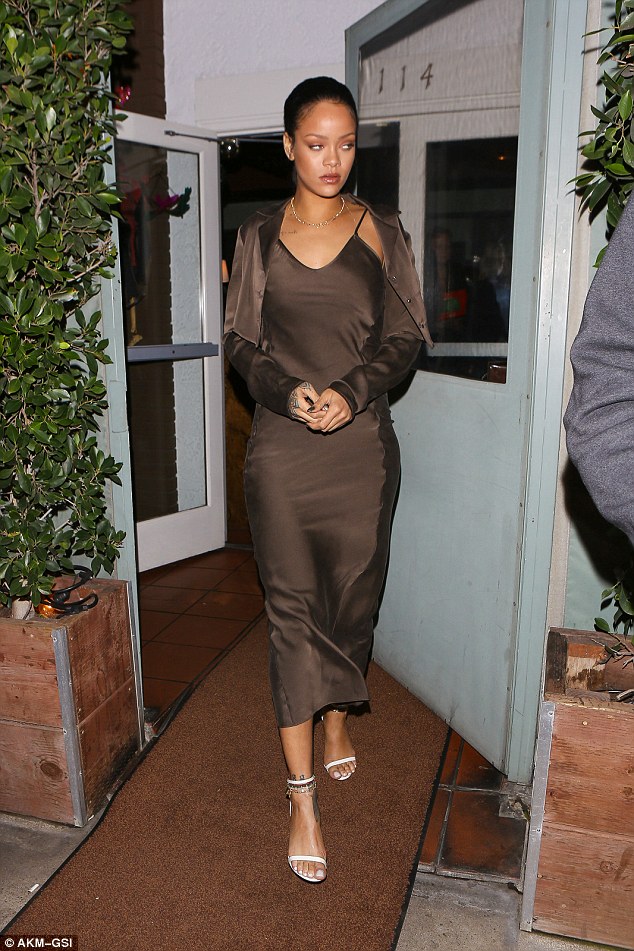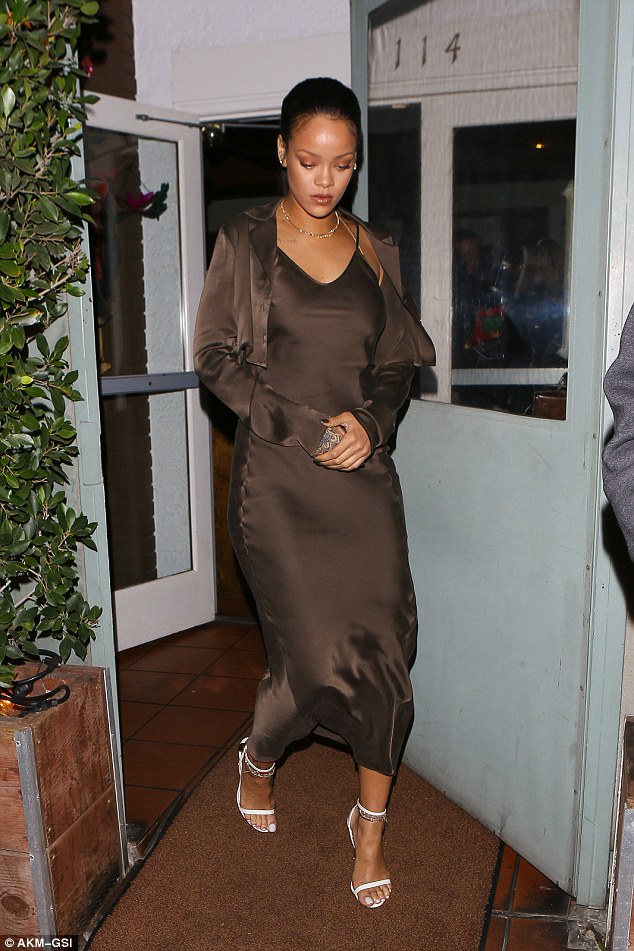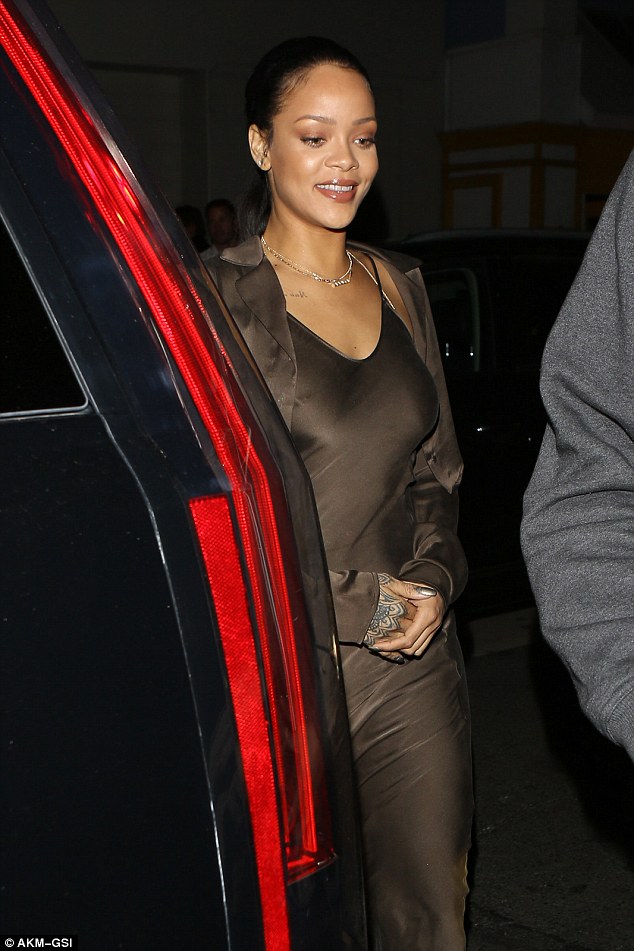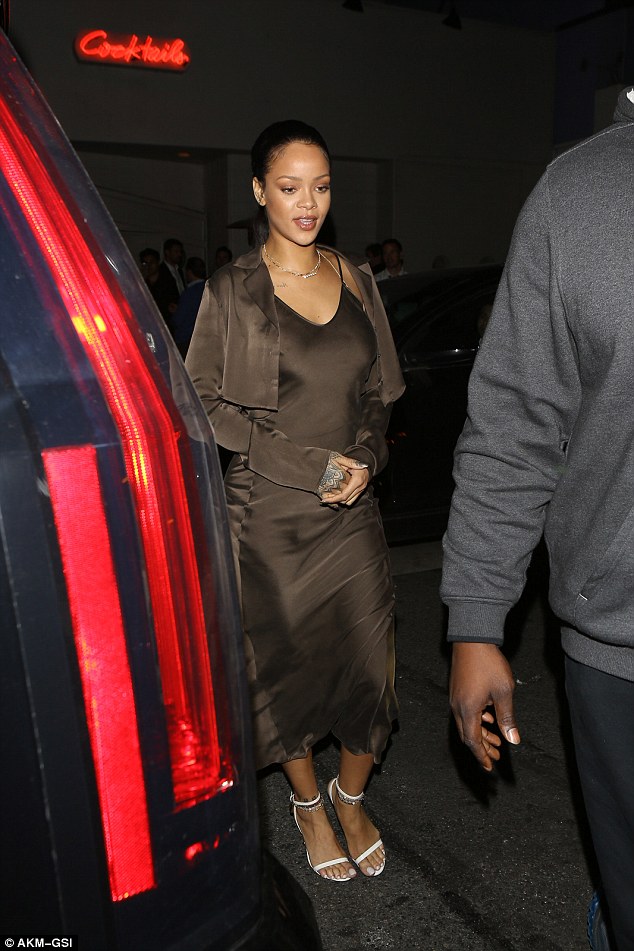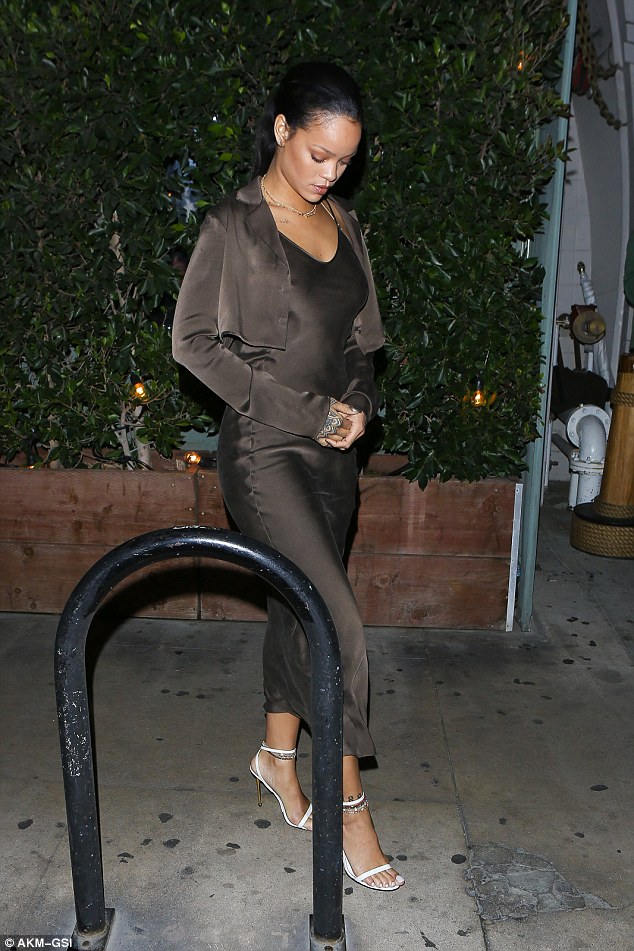 Rihanna grabs dinner at Giorgio Baldi restuarant in Santa Monica on December 11, 2015
How do you like Rihanna's dinner-date attire, ladies? She looks quite elegant. Would you agree?
I like this version of Rihanna, all glamorous and classy minus any inappropriate or indecent display of skin. What about you?
Rihanna's all-brown satin ensemble is from a label called Awaveawake. It's from their spring 2016 collection so you'll need to wait months to be able to get your hands on it.
As for Rihanna's sandals, they're the famous Tom Ford "Padlock" in white. I couldn't find them in that color, though, so here are the nude and gold for reference: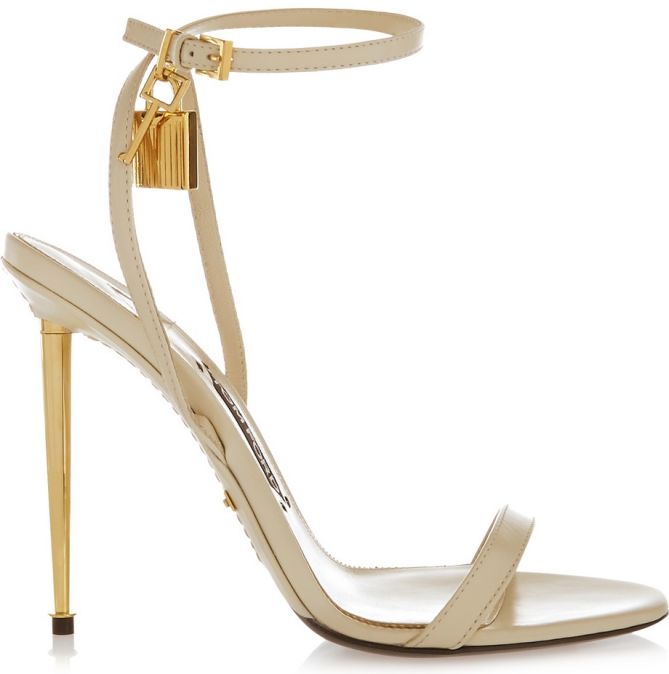 Tom Ford Padlock Sandals in Nude, $990
Tom Ford Padlock Sandals in Gold, $1190
The Padlock sandals from Tom Ford feature unique cigarette-thin heels painted in mirrored gold. They also come with single straps on the front, and ultra slim wrap-around straps at the ankles.
Perhaps what makes them quite distinct are the padlock charms decorating the ankle straps. The sandals posted above are available online. They start at $990 and the price goes up from there, depending on the material being used.