Rihanna is reportedly dating Leonardo DiCaprio. Do you think this is true?
I'm all for the two hooking up, but I find this bit of info hard to believe, especially since there are no photos to prove it. Plus  of course, the two have been keeping things silent, offering no clue whatsoever.
Speaking of Ri-Ri, the pop diva was spotted shopping in Beverly Hills on Monday. For the outing, she kept things sexy and sporty by donning a crop top that flaunted her taut tummy, and a tea-length skirt with a slit-to-there front that pretty much exposed all of her legs. Capping off her attire were a pair of thick-soled beige lace-ups and some gilded jewelry.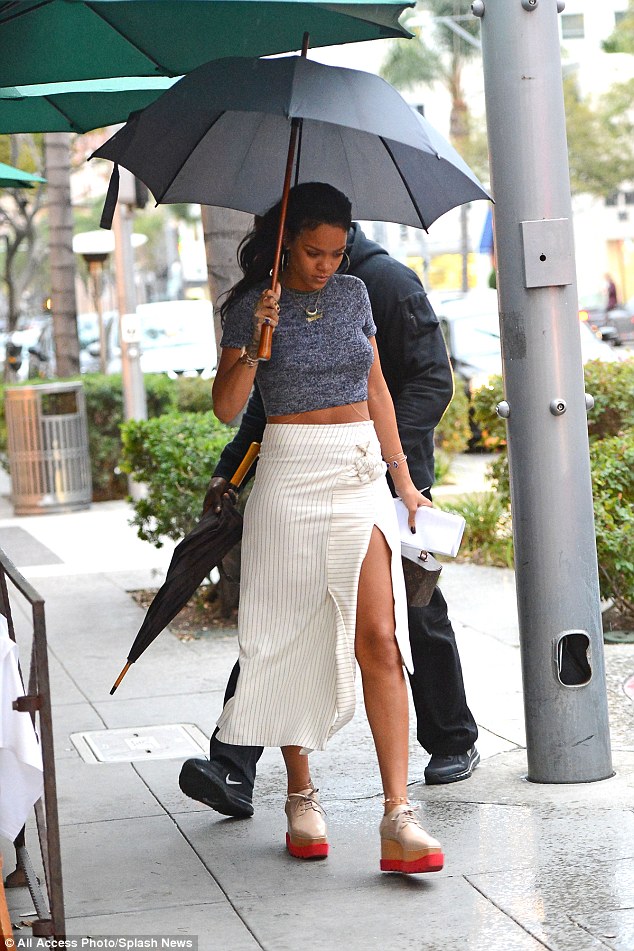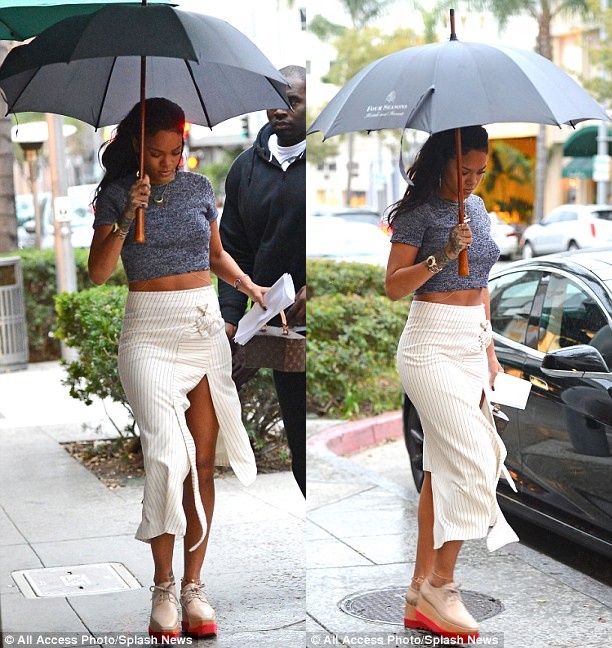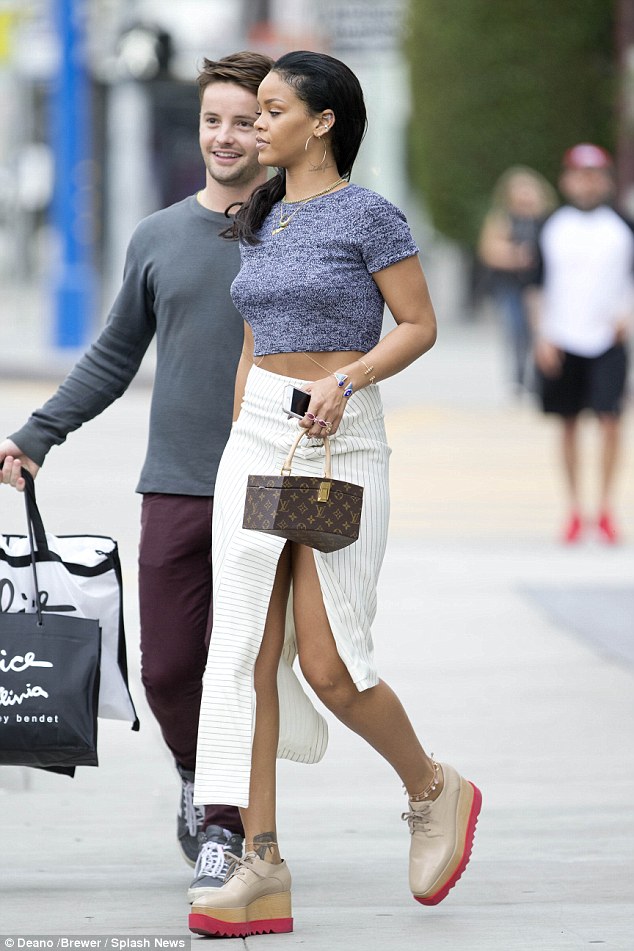 Rihanna spotted shopping in Beverly Hills on January 25, 2015
How do you like Ri-Ri's latest off duty style? Do you approve?
I think the outfit is ok. I'm not too fond of the bow on her skirt, but I do love her shoes. They look sporty,  interesting, hip, and fresh.
Rihanna's creepers (if you can call 'em that) are from Stella McCartney. They're called the "Britt" platform oxfords. The uppers are crafted from faux patent leather while the thick soles are made up of a mix of rubber and wood. Note that the wedge heels on these shoes are 3 inches tall. Below is a closer look at the pair: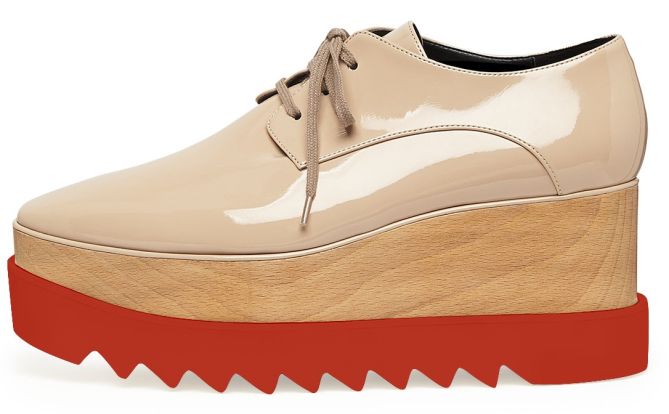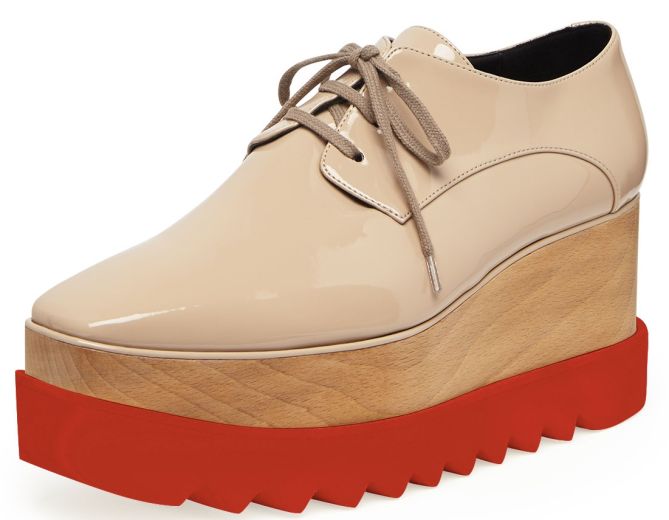 Stella McCartney Britt Platform Oxfords, $995
You like or not our type?
I'm no creepers fan, but I think these are not so bad. I love the pointed silhouette of the toes, and the wooden sections on the platforms make them look expensive — which they are. Honestly, though, I think $995 is too much for a pair of faux leather shoes. Don't you?
For those interested, you can also find the Britt in other variations, such as black-on-white and black-on-black: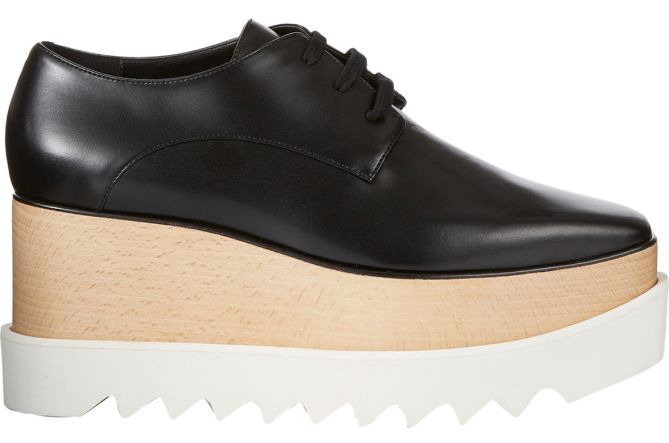 Stella McCartney Britt Platform Oxfords in Black/White, $995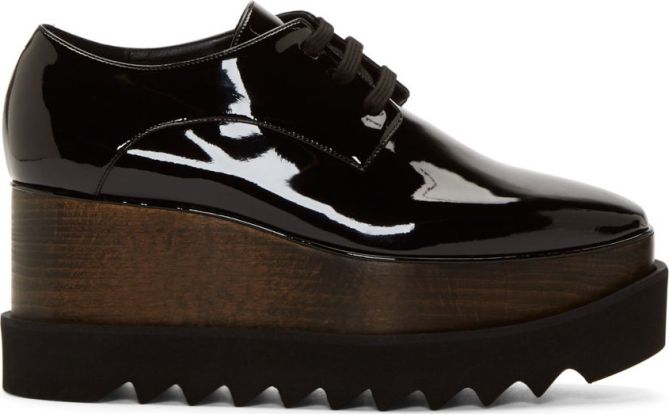 Stella McCartney Britt Platform Oxfords in Patent Black/Black, $995