Leave it to Rihanna to always turn heads.
At the 2014 amfAR Gala held at Milk Studios in Hollywood on Wednesday, the pop diva wore a highly revealing number that practically exposed her breasts and legs.
The dress, which was a Tom Ford creation, was fashioned with a sheer bodice that was strategically decorated with crystals and appliequés to make sure no indecent exposure would take place. It also featured a thigh-high slit on the front, which exposed a good amount of Ri-Ri legs  (and feet) — both of which were wrapped in thigh-high hosiery and decked in fancy metallic platform sandals.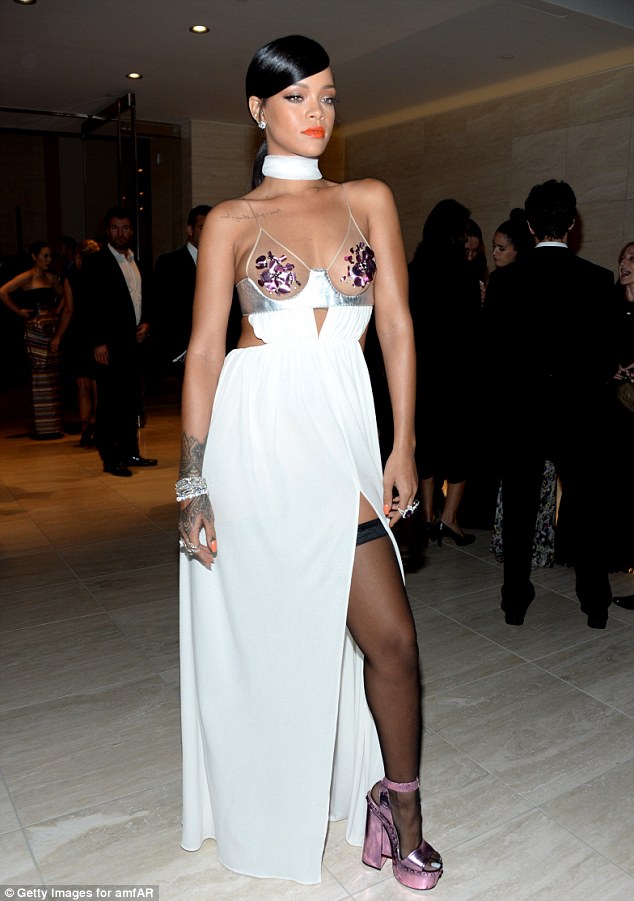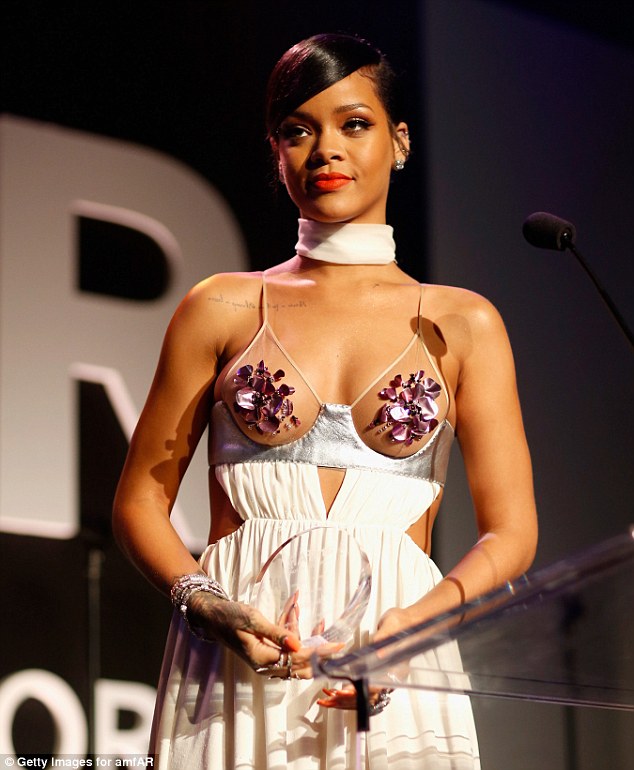 Rihanna dons risque outfit for 2014 amfAR Gala held at Milk Studios in Hollywood on October 29, 2014
Wow. That's all I can say. Do you think she should have worn something else? I personally think so. But then again, this is Rihanna we're talking about. She lives to make a spectacle with her fashion antics.
Like the dress, Rihanna's platform pumps are also from Tom Ford. They feature stretch ankle-wrap straps, 5.75-inch-tall block heels, and round logo studs along the mid-sole. If you like what you see here, you can easily grab these shoes online for $1690.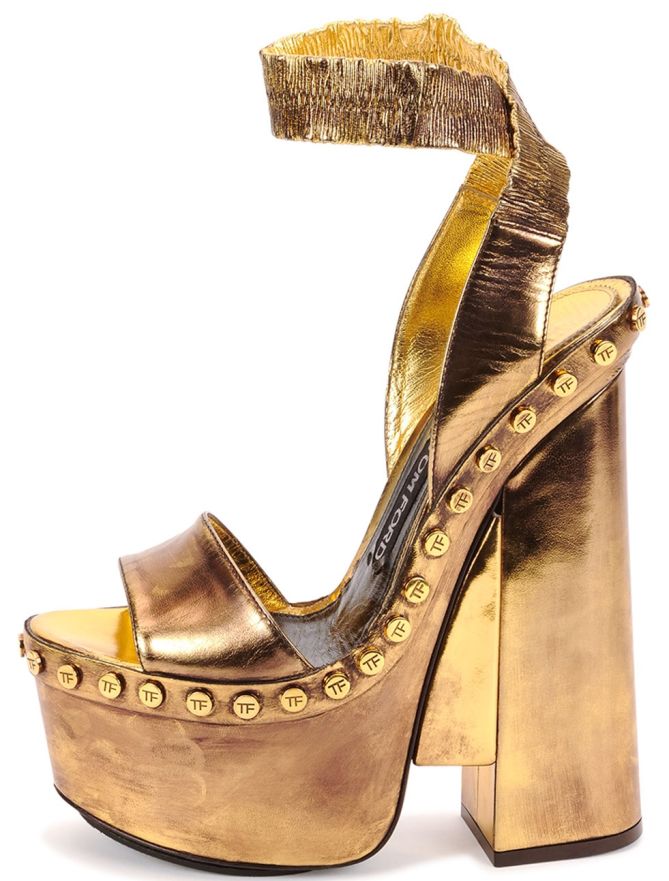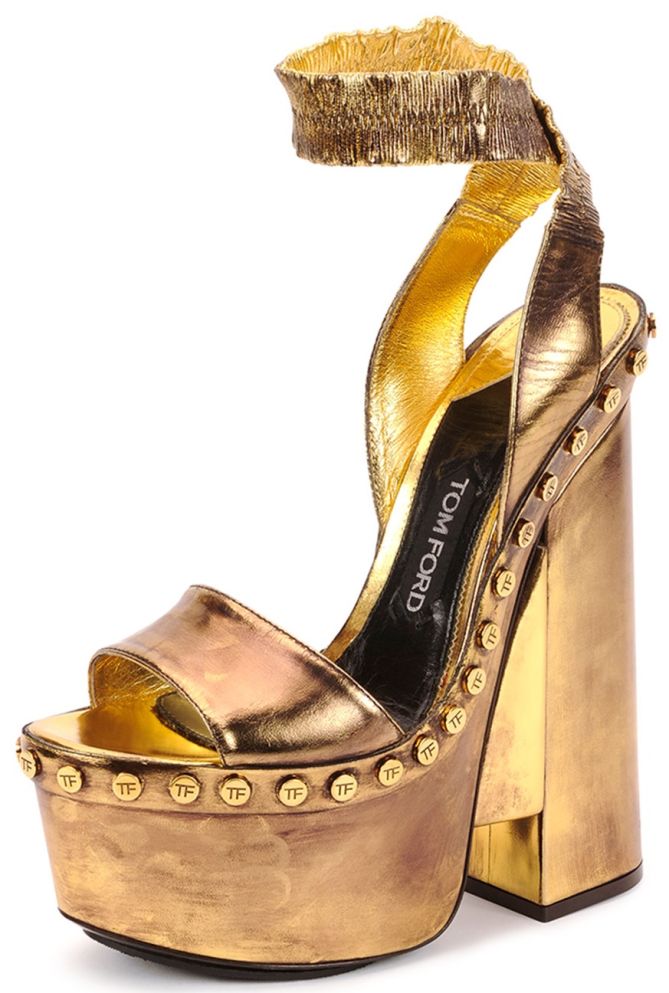 Tom Ford Metallic Studded Platform Sandals, $1690
Yep, that much to own a pair of Tom Ford sandals.
For the gals on a budget, I found these shoes from Privileged that come in a similar silhouette as Ri-Ri's TF sandals. They don't come with fancy studs, nor are they in that soft metallic lavender shade, but the look is definitely there.
Privileged Huff Platform Sandals, $110