Rihanna,29,went back to her origins to attend the Crop Over Festival in her native land ,the Caribbean,proudly embracing her Barbados heritage. Even though she put some weight on,Rihanna feels as comfortable as ever ,being an example for all curvy girls out there to never be ashamed of what mother nature gave you. Let's take her example,shall we?
Coming to the festival to not only have fun,but make a statement as well, Rihanna was more than generous with the cleavage she was showing in a  tiny bejewelled bikini top, on her hips rocking a skimpy brief and had her beautiful legs covered in glittering fishnet tights to complete the eccentric part of the outfit. Of course,her make up was just as dramatic.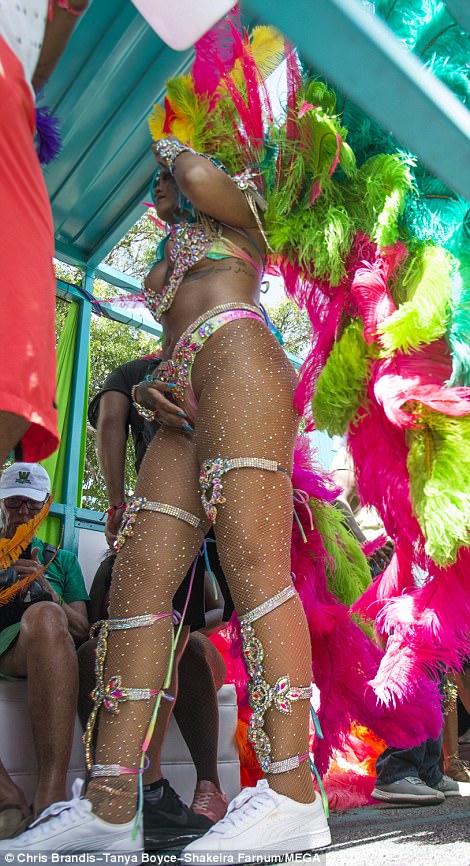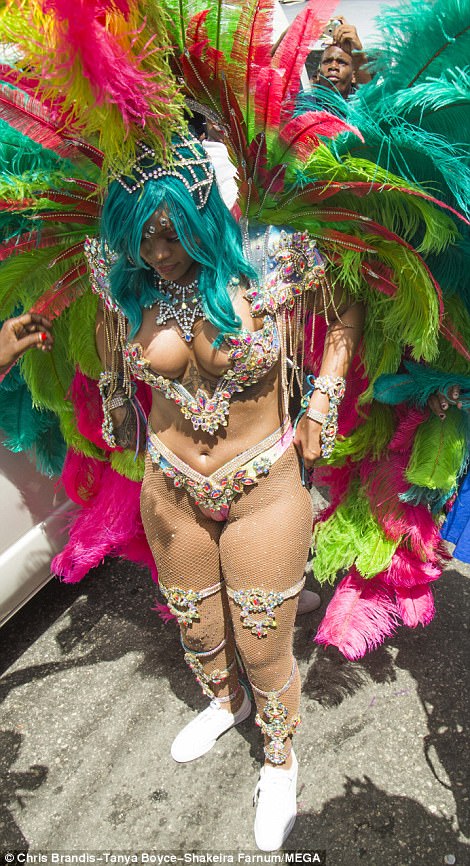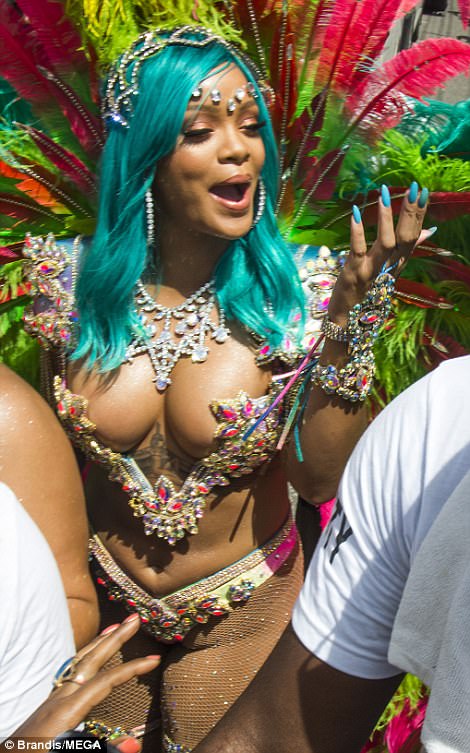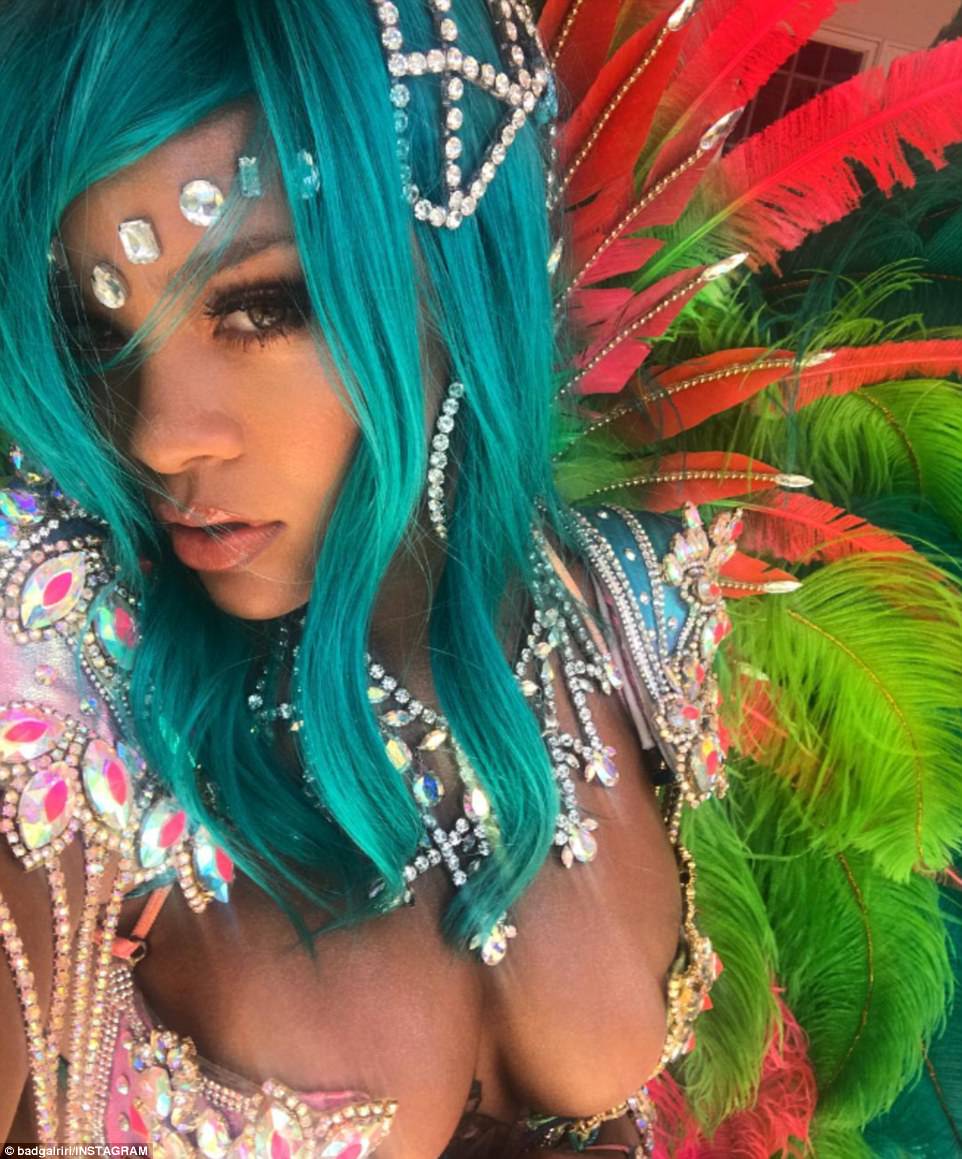 What wasn't dramatic was the pair of sneakers she casually put with this outfit! Only Rihanna can pull that one of,but if you want to make the sneakers work you don't have to try as hard. Just some jeans ,your favorite T-shirt and you're good to go. These Puma sneakers are your perfect pick.