I'm beginning to think Rihanna is the queen of reinvention in this era. It's not Lady Gaga and neither is it Miley Cyrus. The popstar has mastered the art of changing her look and every transformation she has done has been a hit. I can honestly understand why she was named last year's CFDA Style Icon. Anything Riihanna wears, no matter how tacky or risqué, just turns to gold.
On Sunday, Ri-Ri rocked some red curly locks a la Little Red Riding Hood. She wore her hair in a girly way while her outfit was more hip hop and sexy. A lace bra teamed with PUMA boxers and slouchy boyfriend jeans were her choices for a dinner date in New York. She then topped off the combo with an embellished varsity jacket, large hoop earrings, and a pair of chain-strap heels.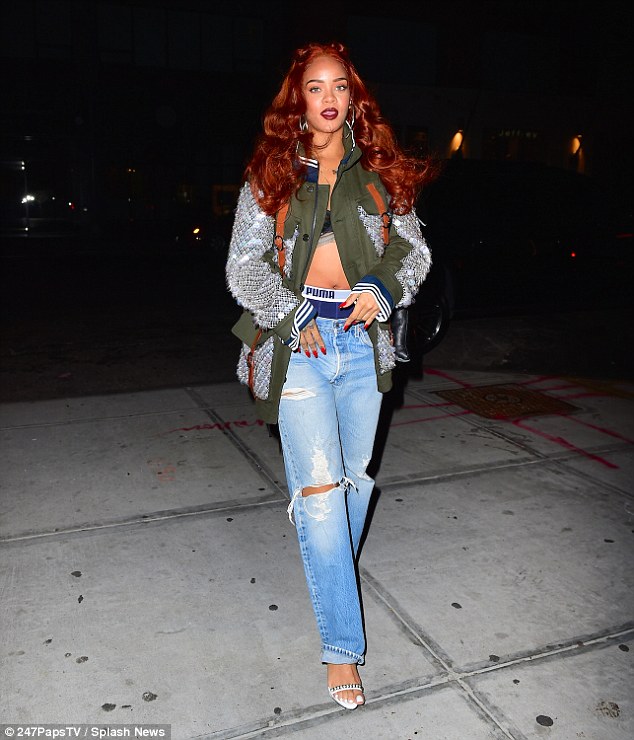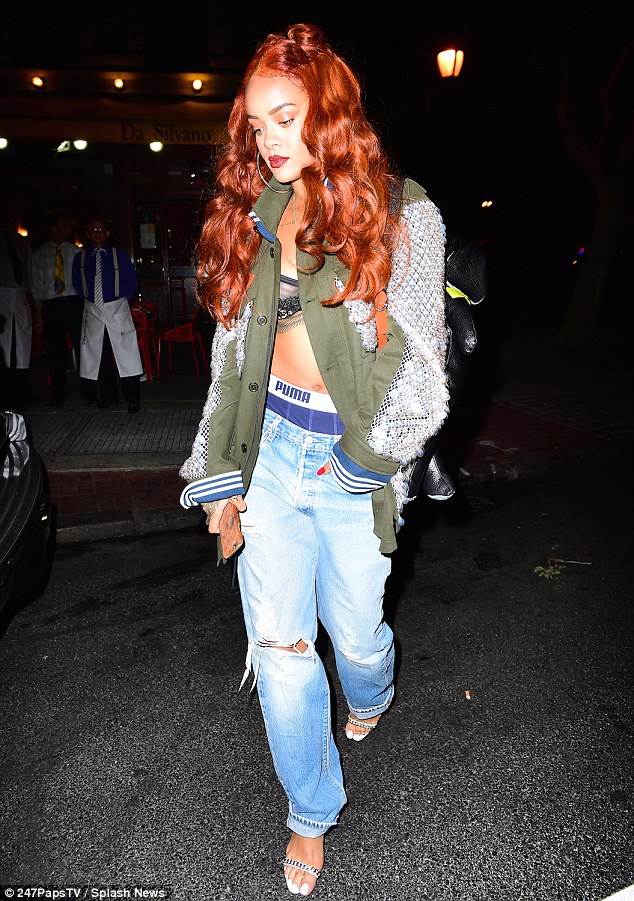 Rihanna steps out with red curly girly hair for a dinner date in New York City on May 24, 2015
Do you think that's a wig? Most likely. She wears them well, though. Would you agree?
As for the outfit, I don't think I can wear such a getup — with the underwear peeking out and the tummy on full display — but I do think she looks good in the whole mix. Not many people can pull off such an outfit, so kudos to her.
No details have been released on Rihanna's jeans and jacket as of the moment, but her fancy chain-strap heels can be had  if you're interested in the pair.
They're from Giuseppe Zanotti — slide sandals detailed with chunky silver chain add-ons on the slim straps. They also feature 4.75-inch-tall heels and half-inch-thick platforms for the perfect lift. Below is a closer look: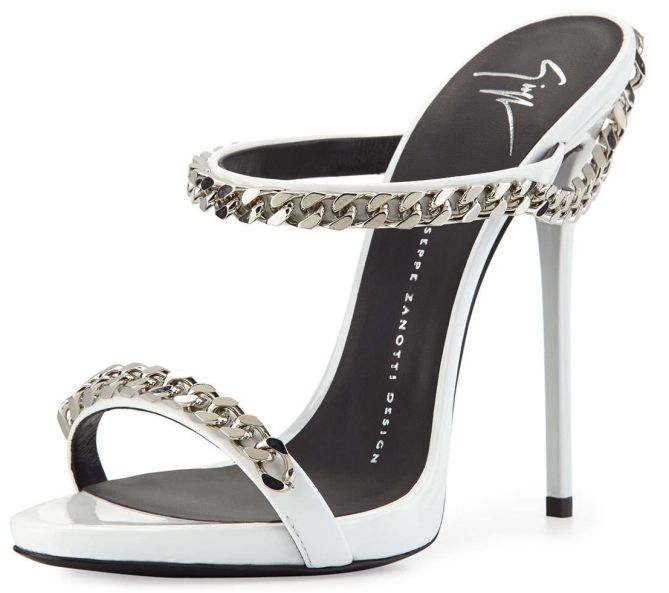 Giuseppe Zanotti Chain Link Sandals, $626 (was $895)
If you like what you see, you can score the shoes online. You're in luck too, because they are currently on sale, down to $626 from $895. That's still expensive, I agree, but at least you get to save a few hundred dollars.