It appears Rihanna is in the mood for pink these past couple of days. I'm guessing it's a marketing move from the pop diva, who is currently promoting her new perfume, RiRi by Rihanna. Remember when she dressed in good-girl outfits while touring for the animated film, Home?
On Saturday, the Barbadian beauty stepped out to party with BFF Katy Perry at OPUS Nightclub in New York City. For the occasion, she wore a short pink printed dress and matched the number with fancy pink ankle-tie heels. The whole getup was girly, sweet, sexy, and a little quirky; and it even suited her curly hair.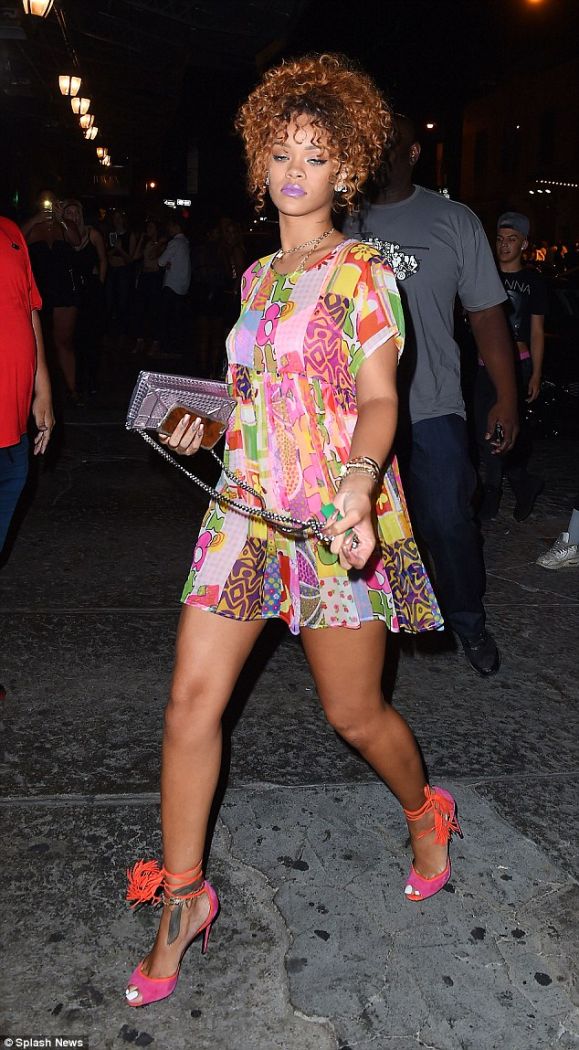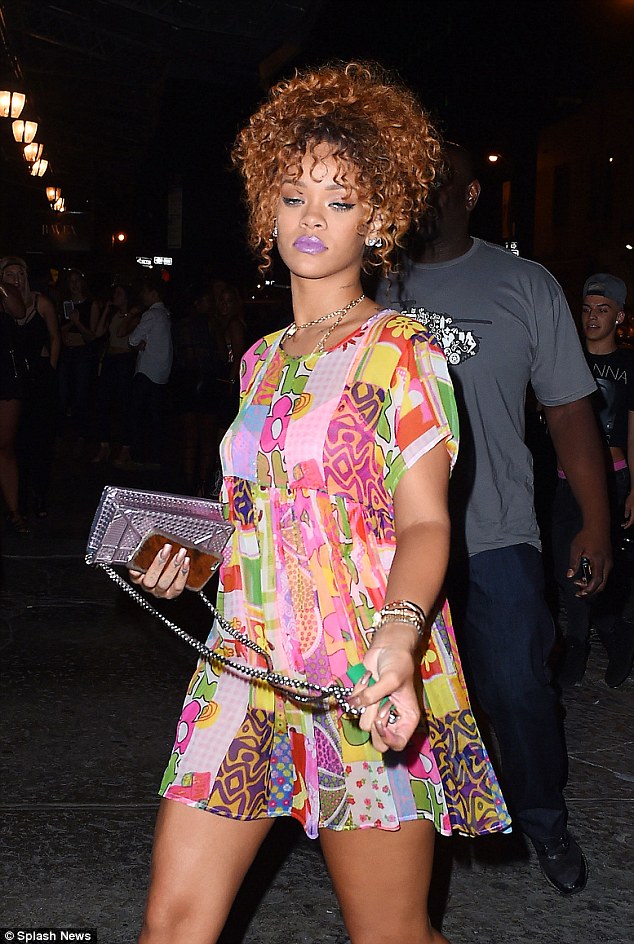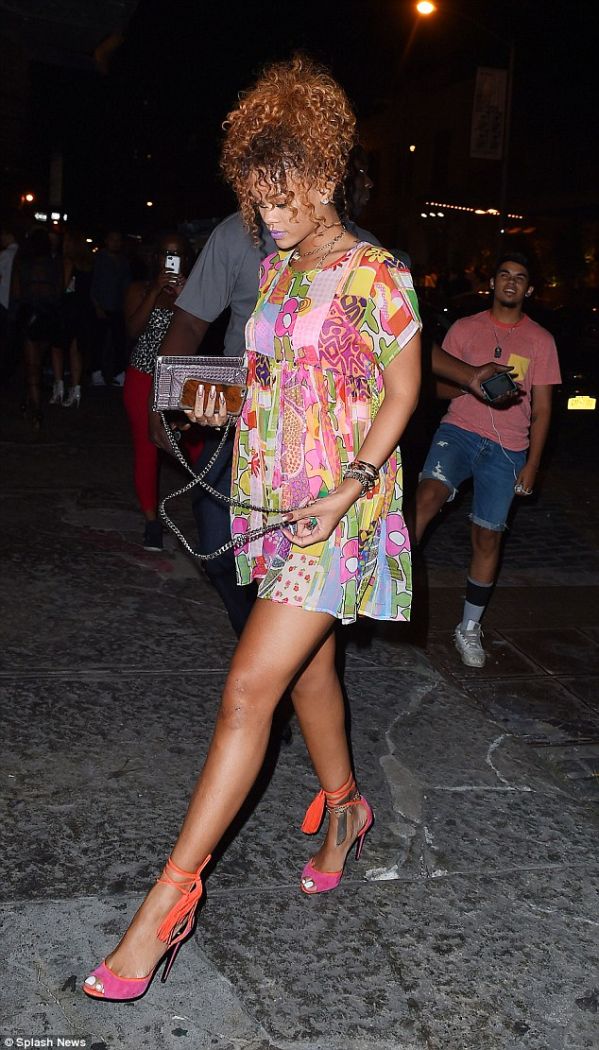 Rihanna parties at OPUS Nightclub in New York city on August 29, 2015
Early this week, the hit-maker was seen wearing another pink ensemble – this time, while promoting her perfume at Macy's in Brooklyn. For the occasion, Rihanna wore an 80's inspired short pink lace dress that showcased her toned gams. She also complemented the number with lots of baubles, layers of neckpieces, and a pair of pointed pink stilettos.
Basically, the getup reminded me of bubblegum and Barbie dolls. It was even more girly than the first outfit, not to mention, more dramatic.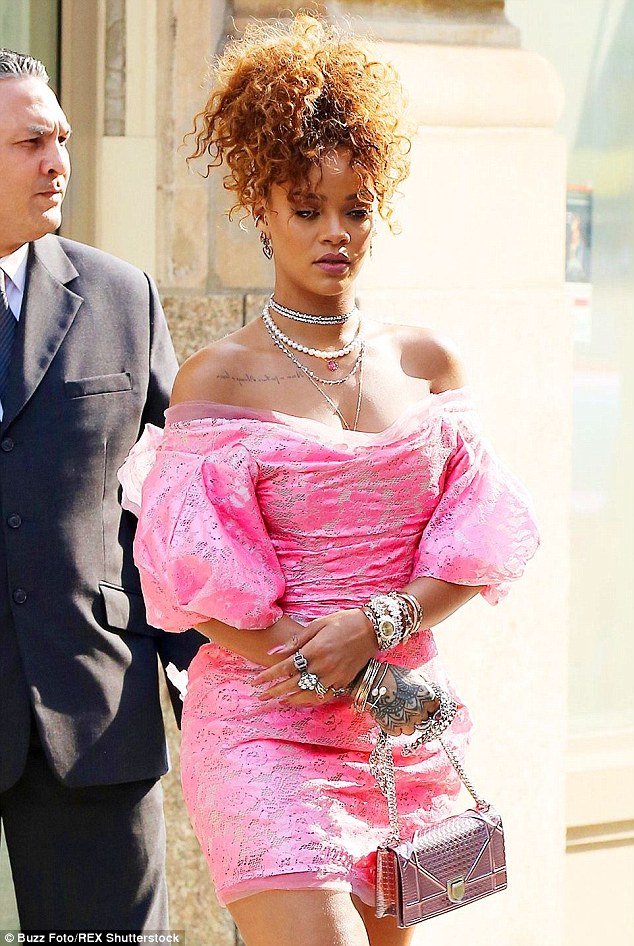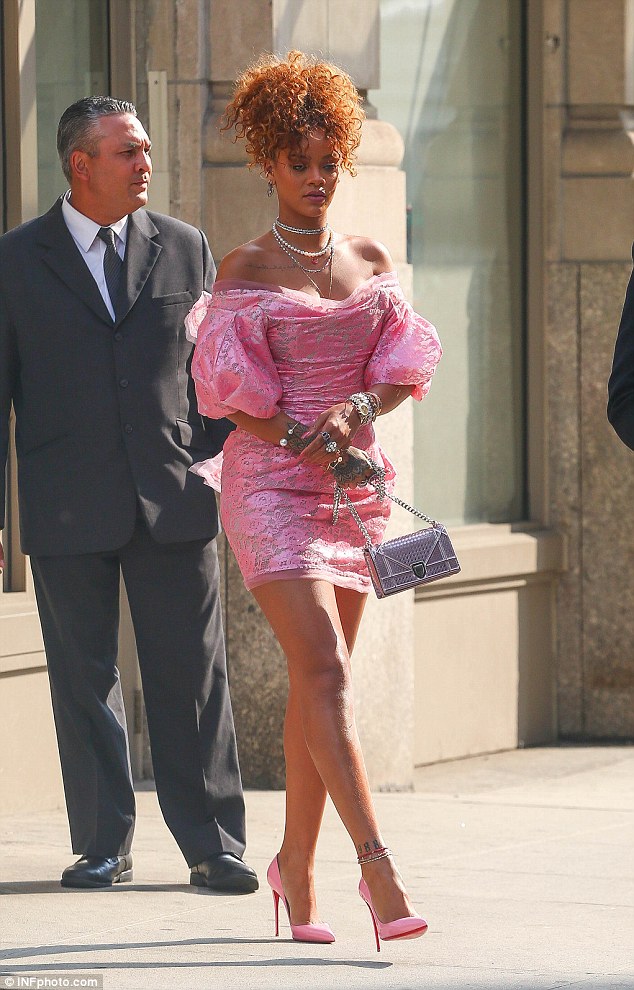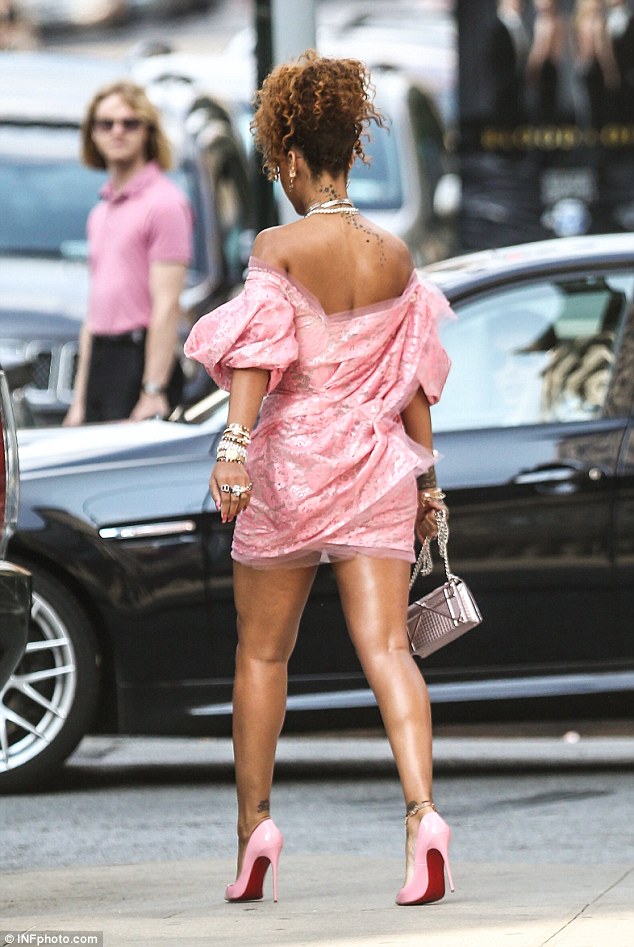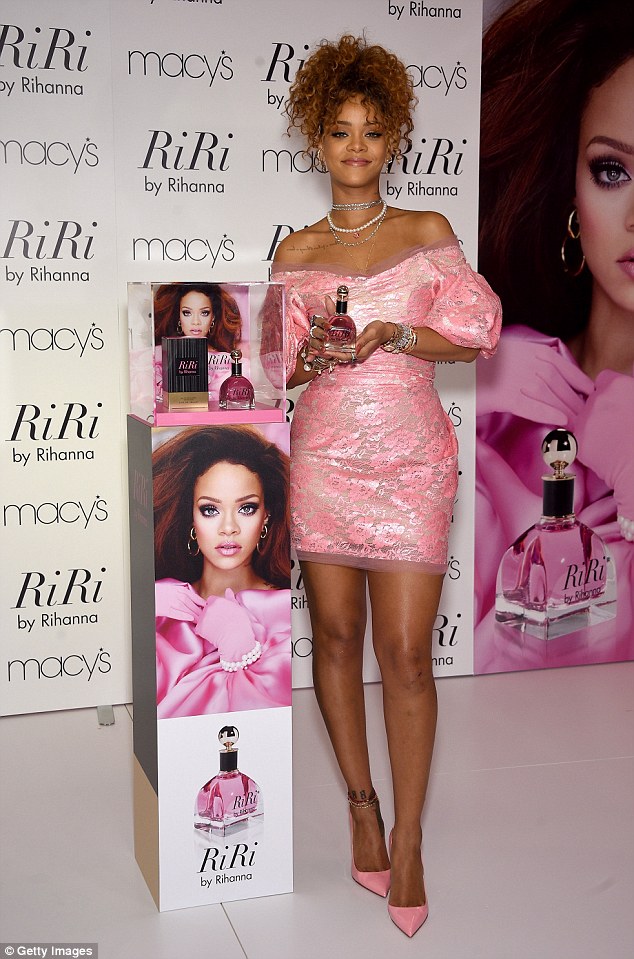 Rihanna promotes her new perfume, RiRi, at Macy's in Brooklyn, New York, on August 31, 2015
How do you like Rihanna in pink? Pretty, yes? I'm not too fond of the color, but RiRi wears it well. Would you agree?
Between the two outfits, though, I prefer the first one. The dress (a piece from Jeremy Scott) looks retro and the sandals are to die for. A quick look-up on the pair gave me the name Pierre Hardy. They're the "Majorelle", a style crafted from suede leather and detailed with tasseled ankle-tie closures. The sandals also feature closed heel counters and slim 4-inch-tall heels: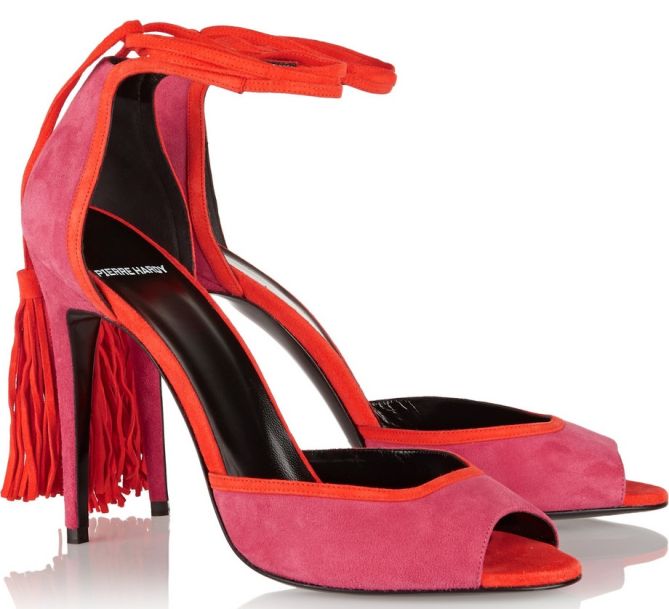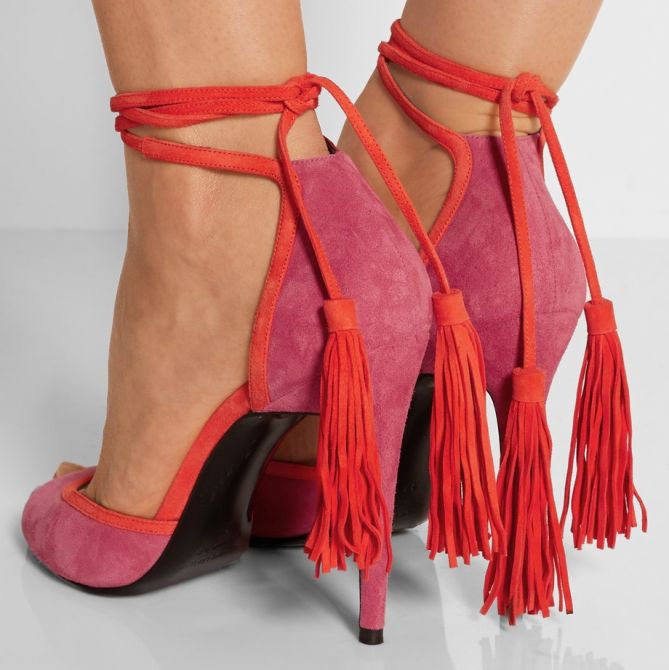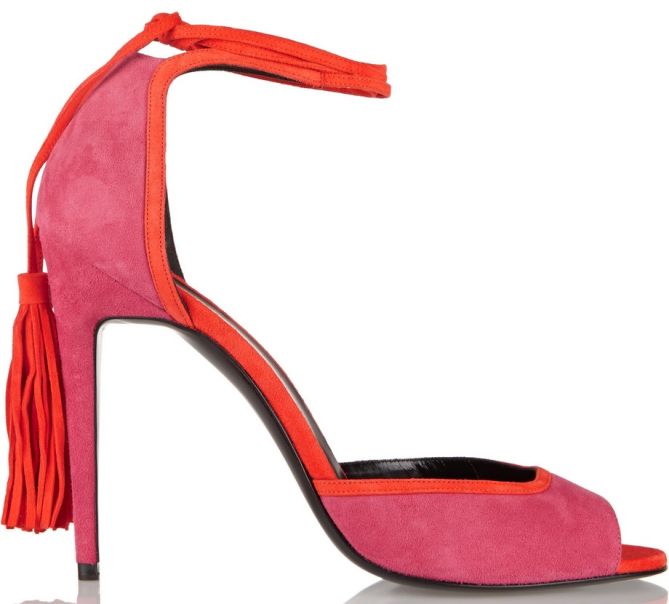 Pierre Hardy Majorelle Fringed Ankle Tie Sandals, $845
Rihanna's lace outfit from the launch is from Vivienne Westwood, while her pink stilettos are the "So Kate" from Christian Louboutin in pastel pink patent. They're not available online, but here's a similar pair in pastel pink suede: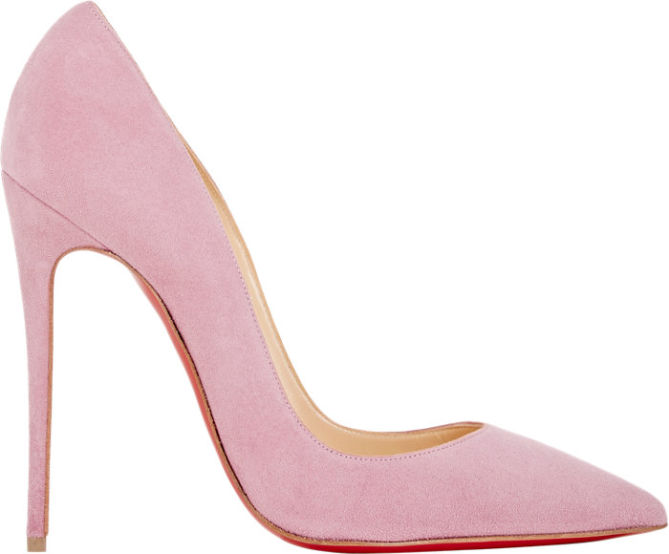 Christian Louboutin So Kate Pumps in Pink Suede, $675