As you all know, Rihanna loves wearing trendy fashion. As soon as pieces hit the runway, the pop diva (or her stylist) makes the selection so Ri-Ri can get first dibs. This is why it was no surprise to find the singer sport a pair of boots from the recently launched Alexander Wang x H&M collection while out and about in New York last week (October 17). She used the boots to punctuate a rather, er, furry ensemble consisting of cropped patchwork boyfriend jeans worn with a cropped tank top, an overwhelming fur coat — which also came detailed with patches, and a boxy Louis Vuitton purse. It was a very unusual mix, but per usual, Rihanna owned it and made it work.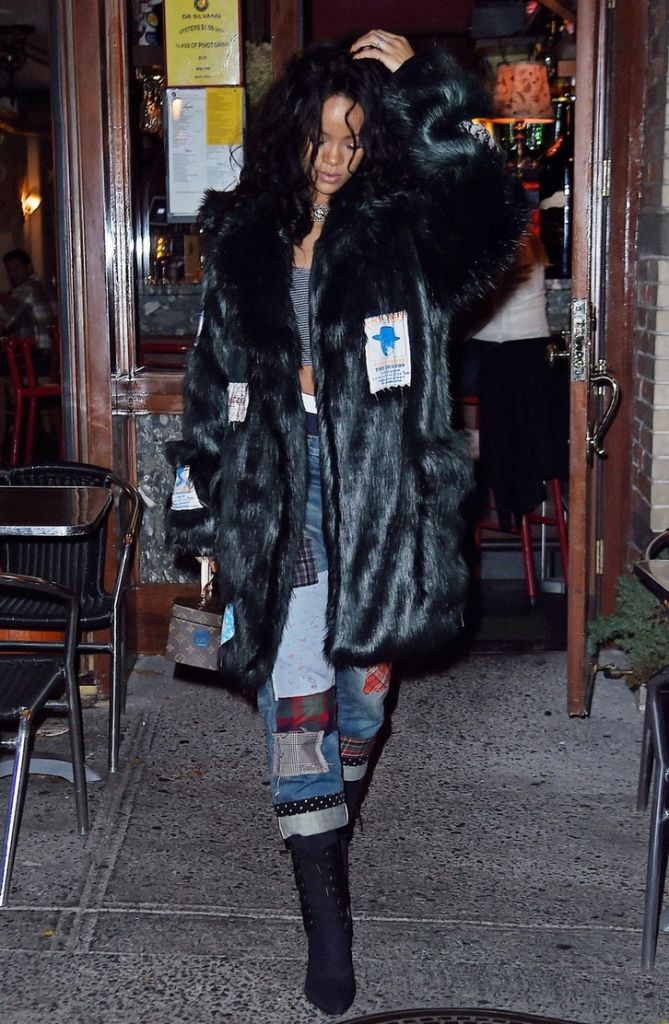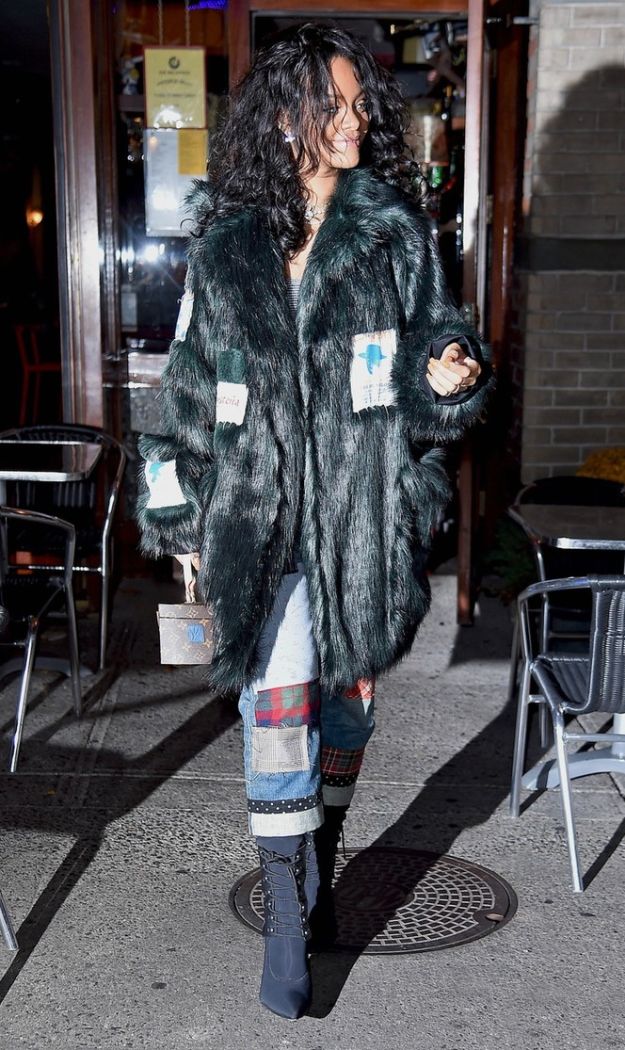 Rihanna looks extra busy in her patchwork jeans and fur coat as she leaves Da Silvano restaurant in New York City, October 17, 2014
What do you think off the mix Rihanna put together here, hit or miss? Is it the kind of outfit you can relate to or wear?
I can't say I love the pairing she put together. I think it looks a little messy, but perhaps that was her intention. Personally, I would probably lose the fur coat and make the jeans the focal point. The boots aren't bad either. I think they look sexy; and the fact that they're dark makes them wearable with a lot of things. I couldn't find a close up shot of the boots, but they're the same pair on the model walking the runway below.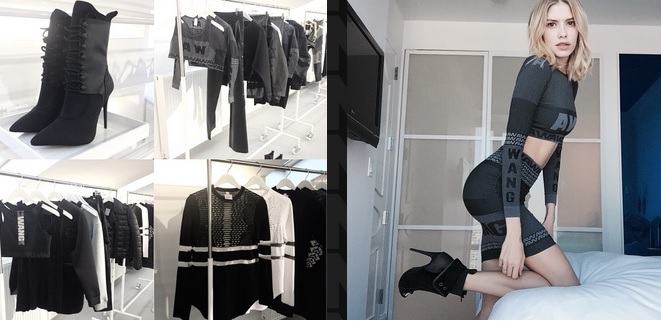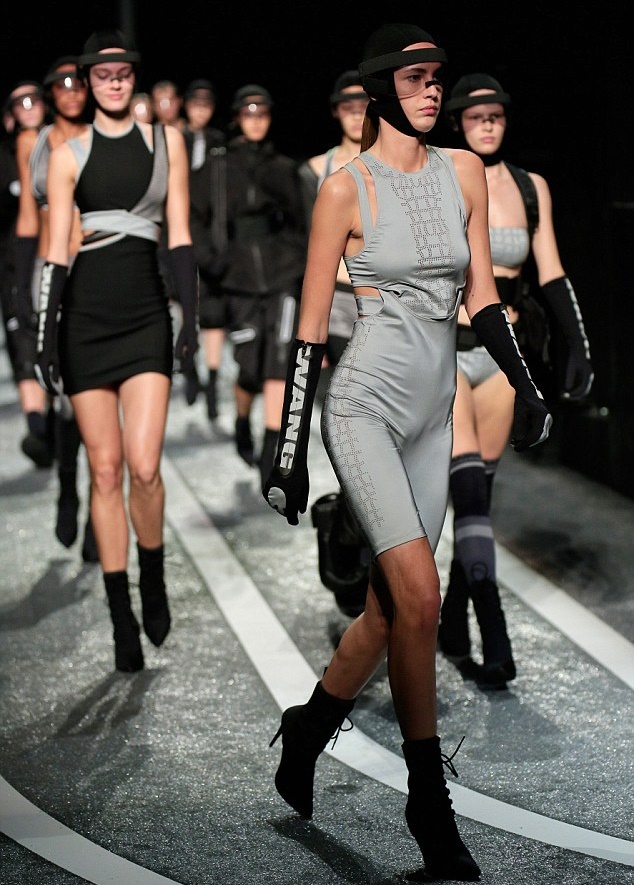 Alexander Wang x H&M runway
In any case, if you want to get your hands on Rihanna's boots, you'll need to wait until November. Be sure to visit the H&M store early to avoid the long lines. Other boots from the collection retail at £150 (or about $243) so assume Rihanna's boots will be priced thereabouts.
For the gals on an even smaller budget, here's an alternative from Steve Madden called the "Jillina". These leather lace-ups feature a pointed silhouette, 3.75-inch-tall heels, and shafts that are 3.75 inches tall.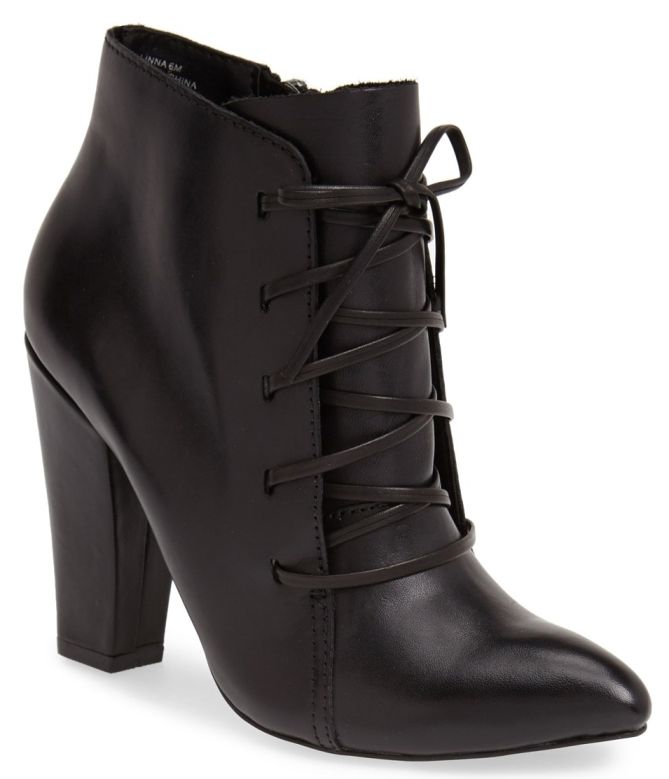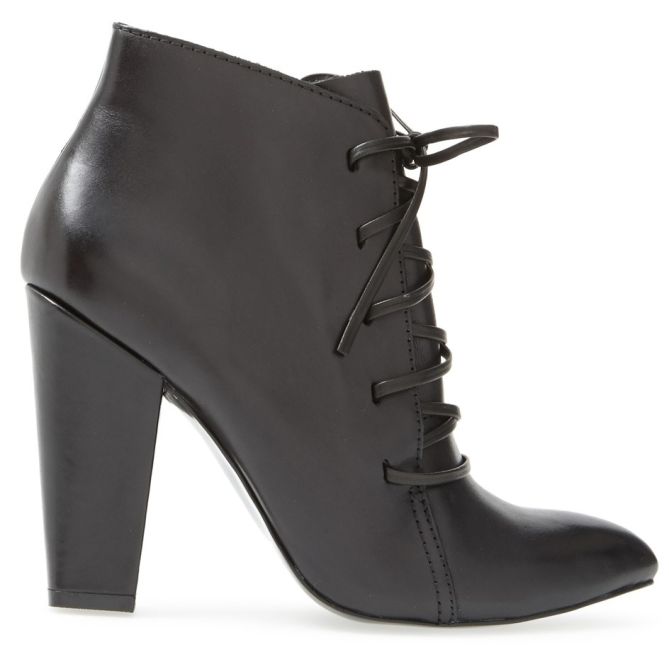 Steve Madden Jillina Boots, $130