Rihanna, 29, and her boyfriend Hassan Jameel were spotted two days ago in New York City where they celebrated Rihanna's Grammys win. Her and Kendrick Lamar won a Grammy for the collaboration on the song Loyalty ,which was voted the Best Rap Song of the year. On the stage ,during the acceptance speech, Kendrick gave full credit to Rihanna for the song, as he admitted she reached out to him to make the record happen. She thanked the rapper for the opportunity,mentioning how much she loves the song and congratulated him for everything he has done until now.
After ,Rihanna and her beau took over the 10ak Nightclub in NYC. The pair was first seen together last year in June as several photos of them kissing and being romantic in Spain have flooded the internet. An inside source declared that the singer is smitten by her boyfriend and that their relationship is the real deal as they spend a lot of time together in private and even public. Before the Grammys the couple enjoyed a mini break in the city of love, Paris.
Heading to the party Rihanna wore a gold themed outfit, a gown with a generous cleavage, while she made her eyes pop with a beautiful shade of purple.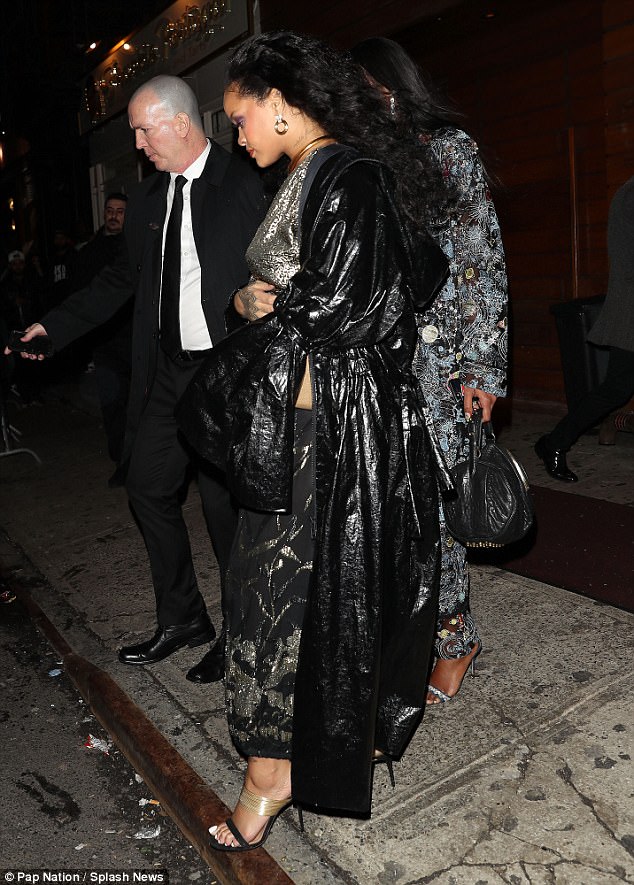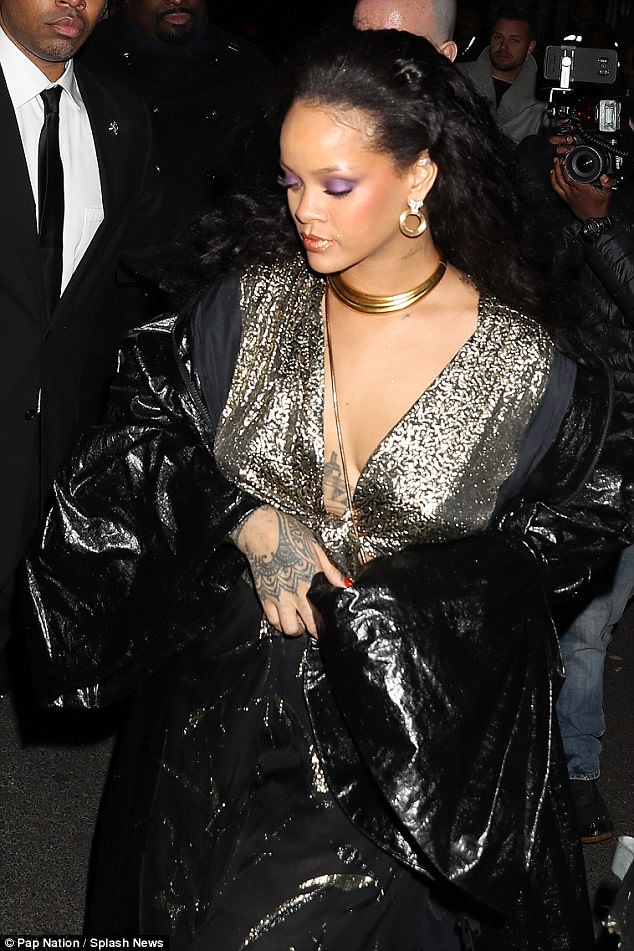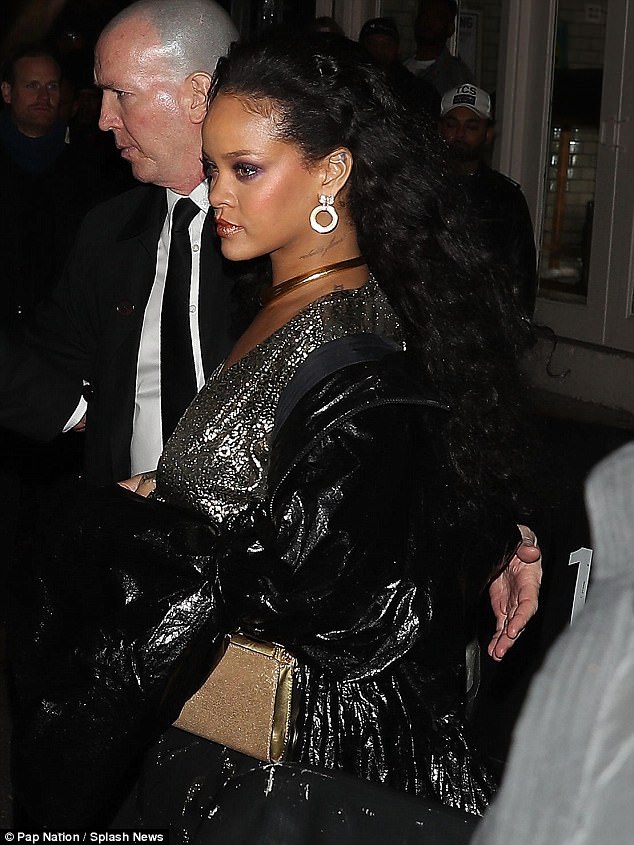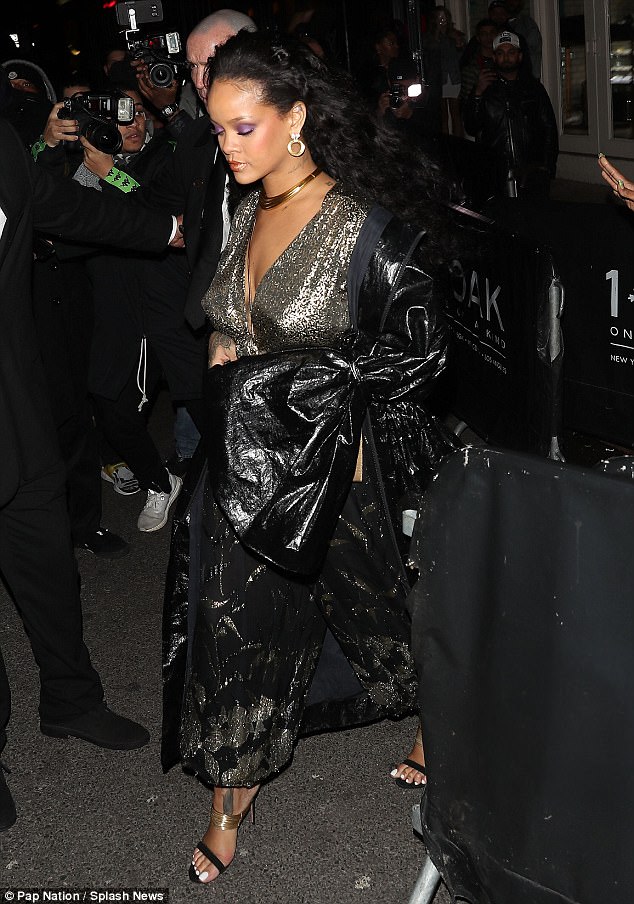 The gold themed outfit was completed by the stunning pair of statement mules by Aquazzura. The metallic embellishment really make these sky-scraper stilettos pop. Since they can transform any boring outfit into something different , this pair is a must have!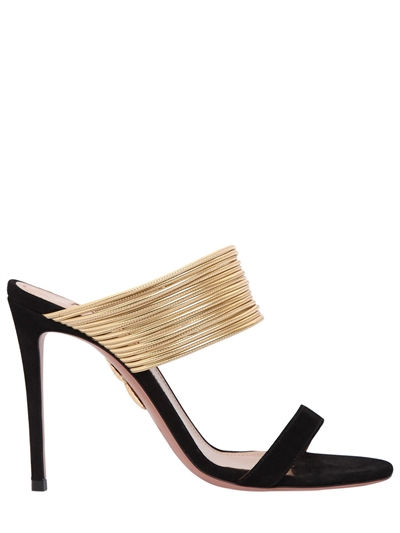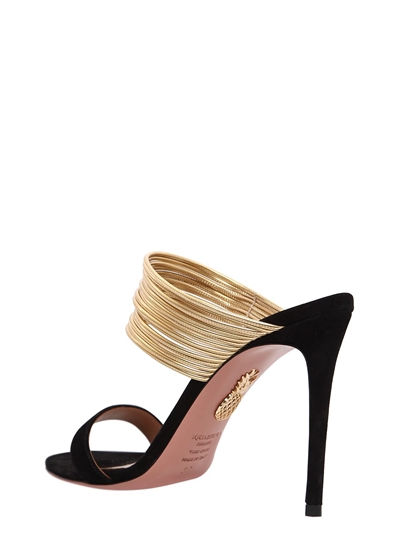 HERE IS A CHEAPER VERSION