Quite well known for wearing extra revealing outfits during Fashion Week season, Rihanna did the unexpected by actually covering up as she hit the shows at Paris Fashion Week on Saturday evening.
For the occasion, the pop star donned light blue ripped boyfriend jeans and a white turtleneck top, then topped the combo with a glamorous fur jacket. She then capped off the outfit with lots of baubles and a pair of flirty and fancy lace-up sandals.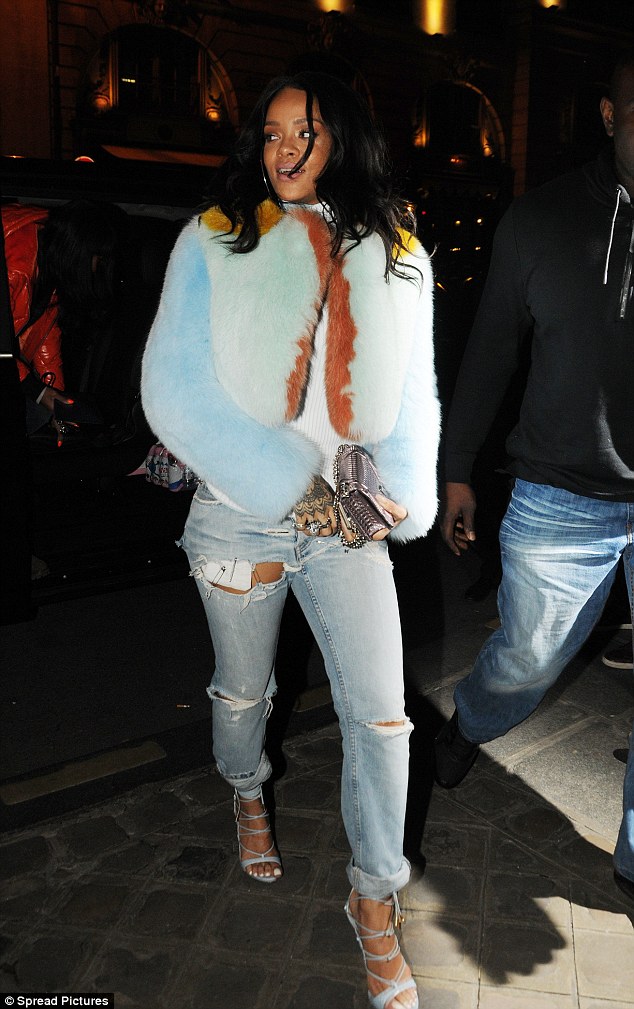 Rihanna attends Paris Fashion Week in a dressed-down attire on March 7, 2015
How do you like Ri-Ri's latest sartorial choice? Would you consider her attire under-dressed for such an event, or perfectly on-point?
Perhaps some of you may think she should have stepped it up a little considering it is Paris Fashion Week, but I personally think she looks fantastic. Besides, you really don't need to wear a whole lot of extras if you've got a fur jacket and a pair of fancy lace-up heels on. They're enough add-ons to turn anyone's head.
I couldn't find any deetz on the whole getup (not yet, anyway), but if you like Rihanna's dressed-down PFW style, feel free to steal it for less with these light blue lace-up sandals from Madden Girl.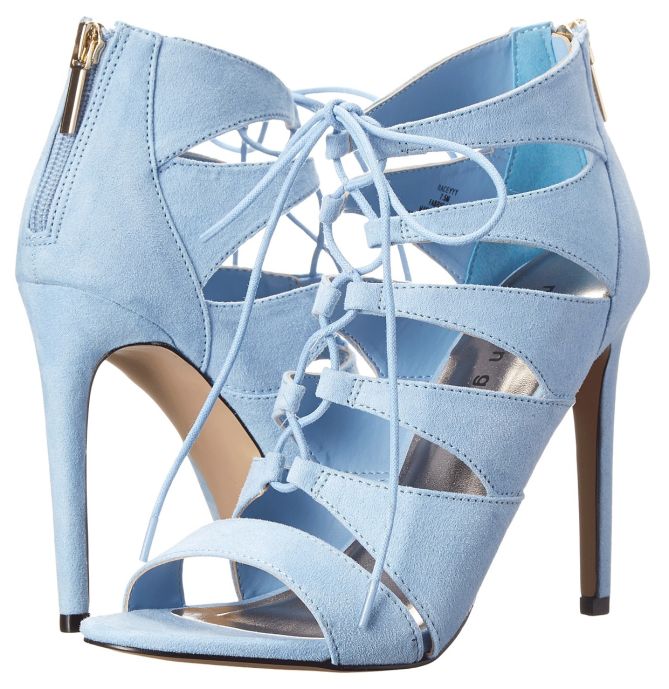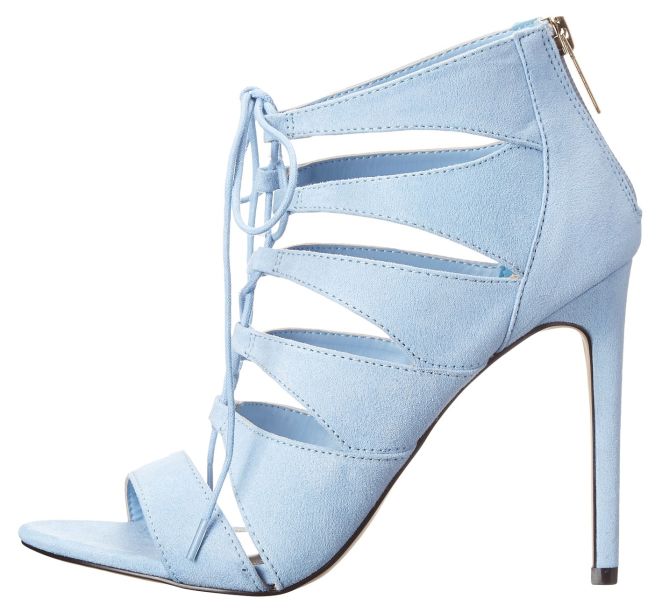 Steve Madden Raceyyy Sandals, $60
They may not feature the ankle-tie design and they're definitely not as stringy, but they'll give you the same result minus the designer price tag. Use them with light-wash boyfriend jeans and a faux-fur jacket to channel your inner Ri-Ri.