It may seem as though Rihanna no long surprises anyone with her unapologetic display of nudity. She has, after all, gone topless countless times. So what's another naked picture, right?
Thing is, people can never help but look, and they always love talking about a scandalous photo.
Now speaking of display, the pop diva was seen sporting a rather revealing brassiere while out and about in New York City on Friday night last week. The piece was crafted from lace and featured no lining, making Ri-Ri's nipples very visible. She used the number with a blush pink silk pajama set consisting of cropped trousers (if you can call 'em that) and a matching robe. Complementing the trio were furry high-heeled slides, layers of neck accessories, and a head of curls.
Truth be told, Rihanna created quite a spectacle with her attire because she looked like she was off to bed. But per usual, she somehow managed to appear fashionable in it.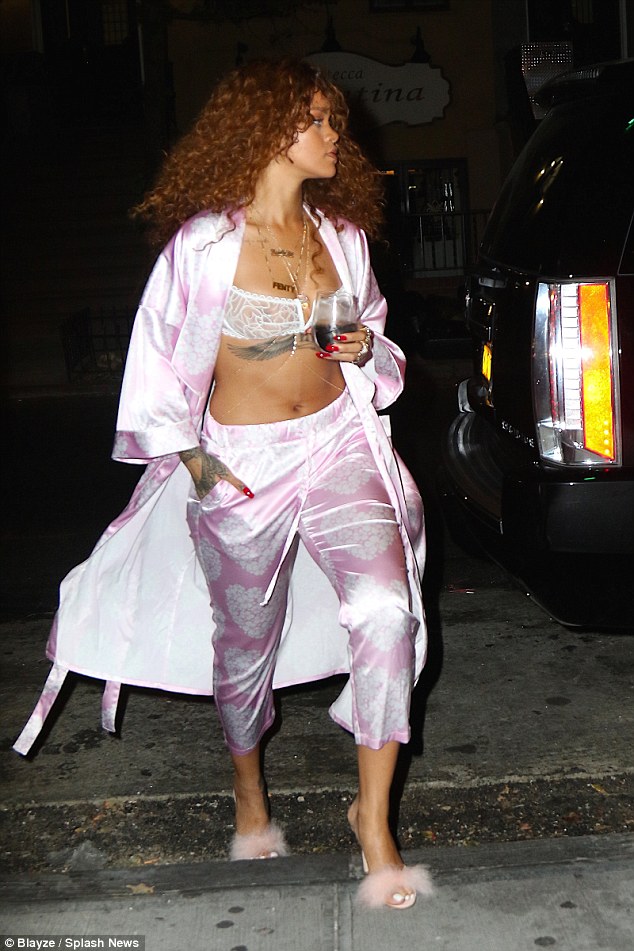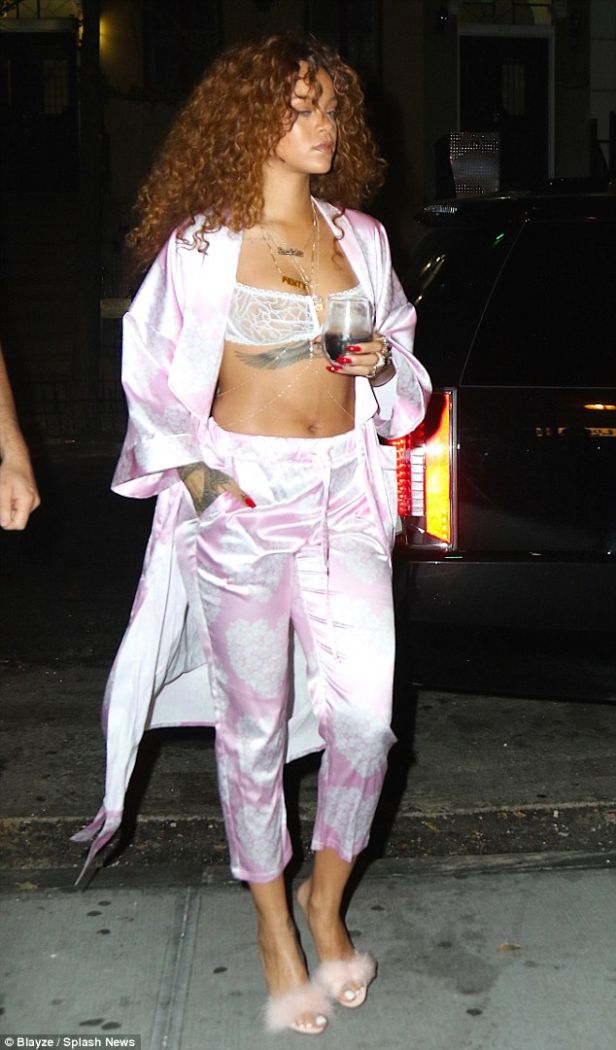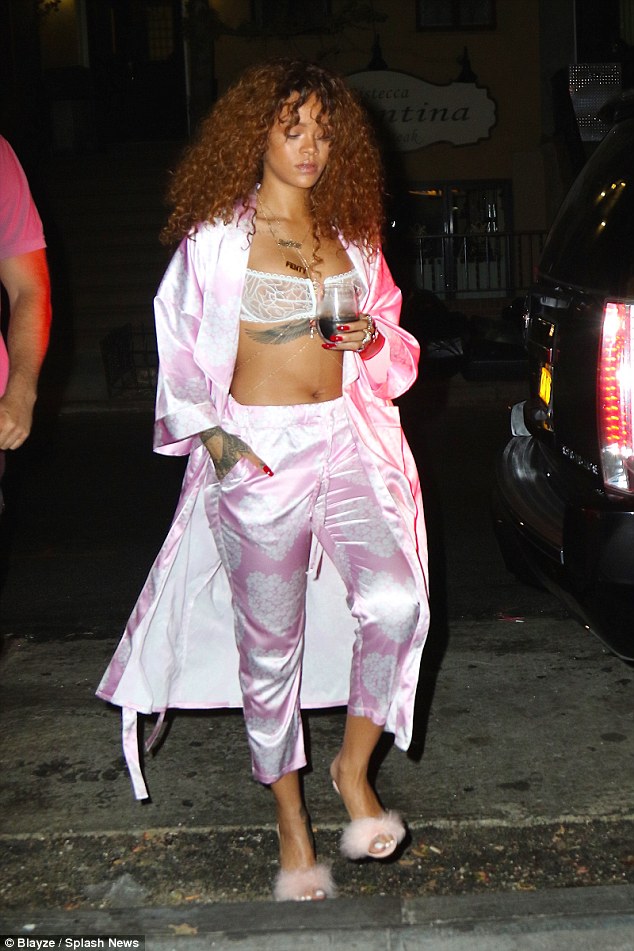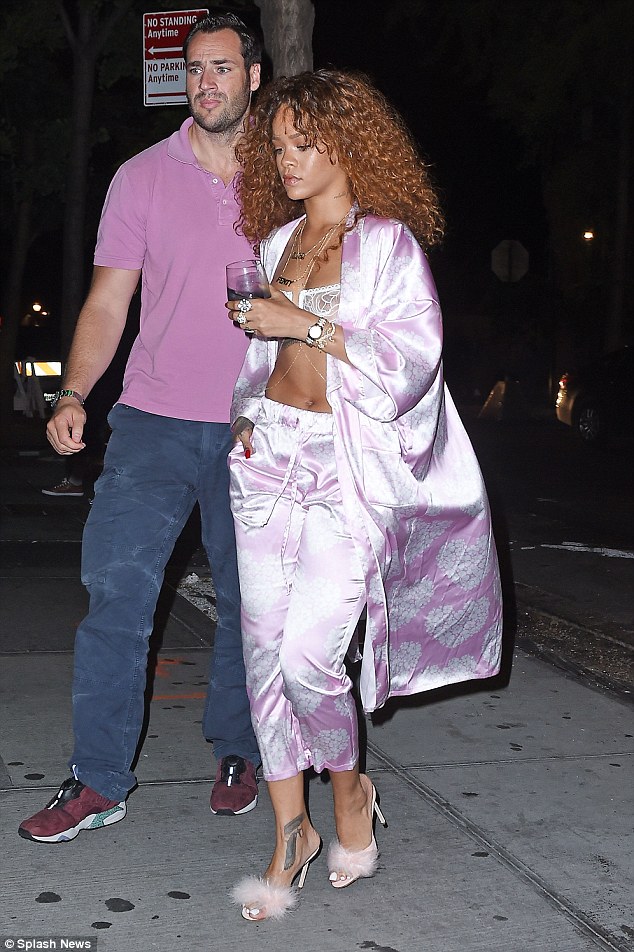 Rihanna steps out in New York City in pink pajamas and heels, July 17, 2015
Wow. Right?
You have to admit, while the whole ensemble is highly inappropriate for going out, she looks good in it. It's actually very glamorous — for the bedroom, I mean.
Do you think you can wear her outfit outside? Sheer lace bra included, of course. So do you?
I couldn't find any details on Rihanna's whole outfit, but her feather heels remind me of these mules from Jimmy Choo and Miu Miu. These look far better, of course. At least they don't look like they belong in the bedroom: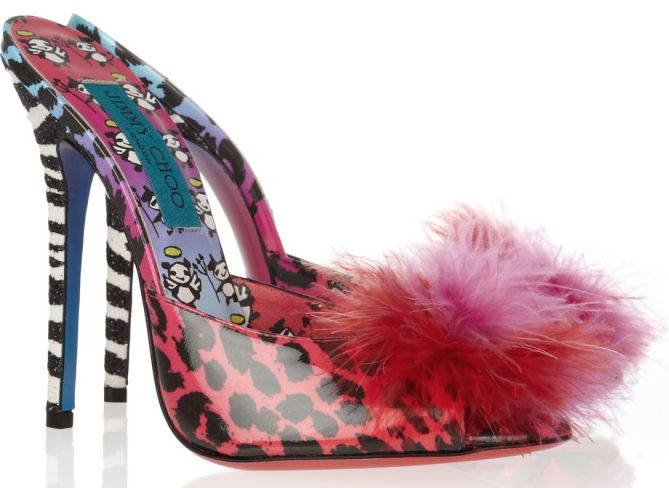 Jimmy Choo x Rob Pruitt Feather Mules, $405 (was $895)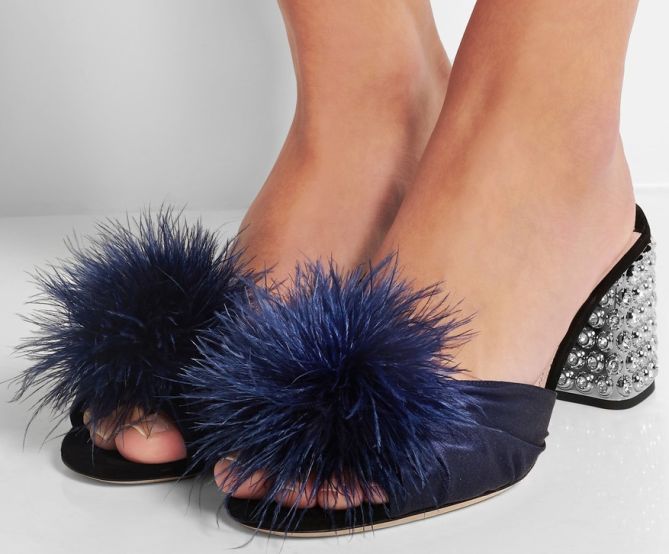 Miu Miu Feather Crystal Heel Mules, $850
If you like the silhouette of Rihanna's outfit, instead of using silk pajamas and a matching robe, try any of the heels above with dark cropped trousers, a bandeau, and a long coat, kimono, or cardigan. That way, you won't look weird in public.