You can always count on Rihanna to do the unexpected. During the NBA All Star Event held at the Barclay's Center in Brooklyn, New York, over the weekend, the singer slipped into an outfit of sweater and skirt — both in light pink — but toned down the girly-ness by capping off the combo with black platform sneakers. She also complemented the getup with a curly updo and some fine diamond jewelry. Altogether, it was neat outfit fit for the occasion.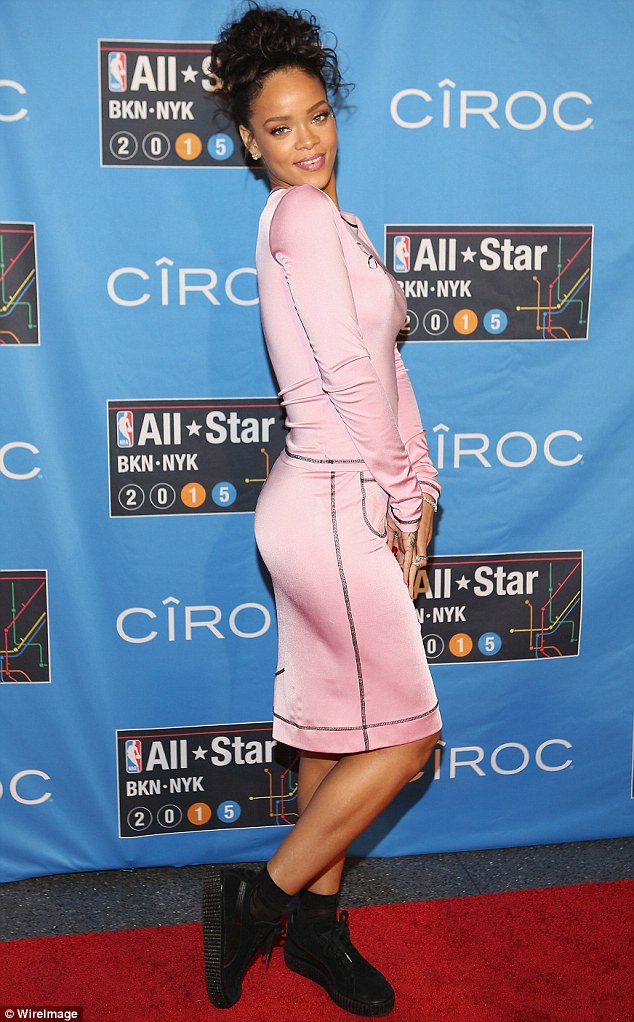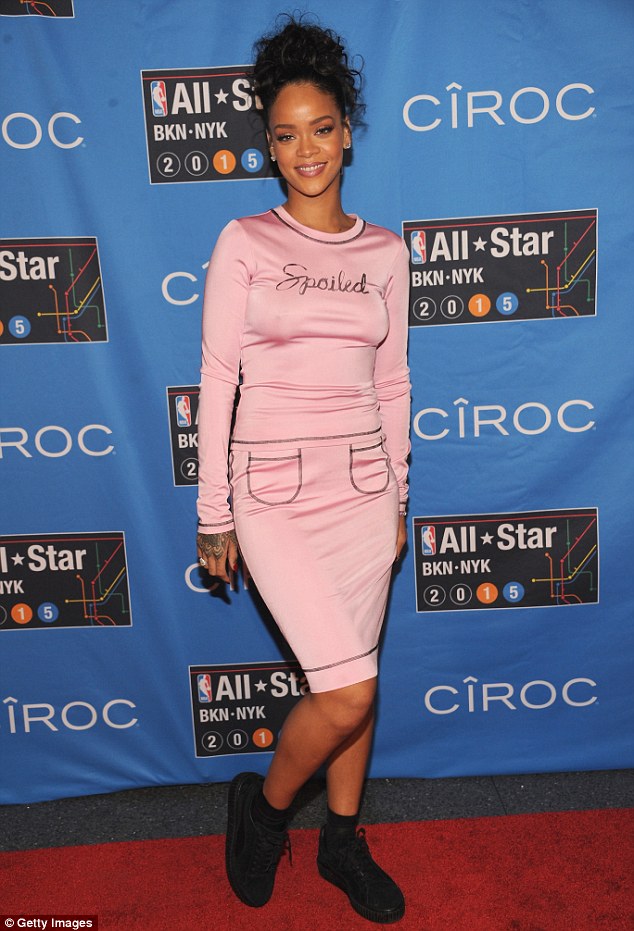 Rihanna attends the NBA All Star Event held at the Barclay's Center in Brooklyn, New York, on February 14, 2015
How do you like Rihanna's latest courtside style, do you approve?
Some people can't get with the girly-outfit-plus-tough-chick-boots combination, so perhaps the look isn't for everyone.
For those who would like to channel Rihanna's getup, however, know that you'll need to purchase the pink set (top and skirt) from designer Adam Selman. The look is from his fall 2015 campaign, so technically, not yet available in the stores.
As for Rihanna's glittered platform sneakers, they're by Puma. In case you don't already know, she is currently the brand ambassador and is also collaborating with the German sportswear label for their women's training division. I couldn't find her glittered sneakers (or creepers?) online, but below is a similar style from Puma that is actually more wearable.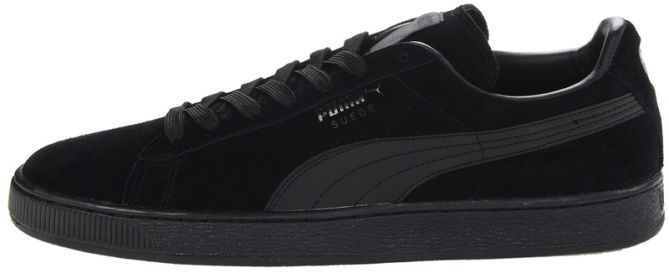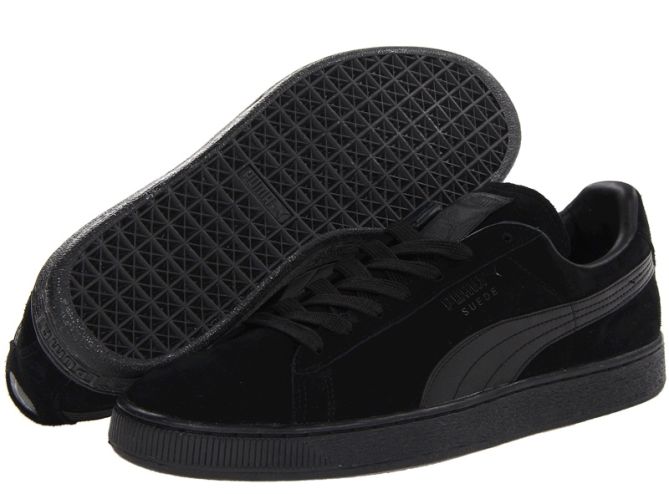 Puma Classic Black Suede Sneakers, $59
To make these shoes look like Rihanna's glittery kicks, simply do some DIY by decorating the platforms with tiny studs or crystals. It's gonna require some effort, but I have no doubt it will be a fun task.