Rihanna getting naked for the press is no longer a new thing. But each time she does it, people make a fuss — not because of its scandalous nature, but probably because of her unapologetic display — which, in reality, is very sexy.
It's clear to see that Rihanna is proud of her body and she's not afraid to show it off. She's got the goods, so we shouldn't not judge if she wants to flaunt it. Besides, you have to hand it to the young woman because she does it with such finesse.
For Vanity Fair's latest issue, Ri-Ri worked with renowned photographer, Annie Liebowitz. The project's backdrops include select locations in Havana, Cuba — such as a bar, as well as a dilapidated mansion — where the singer showcased her shapely figure in a series of provocative poses.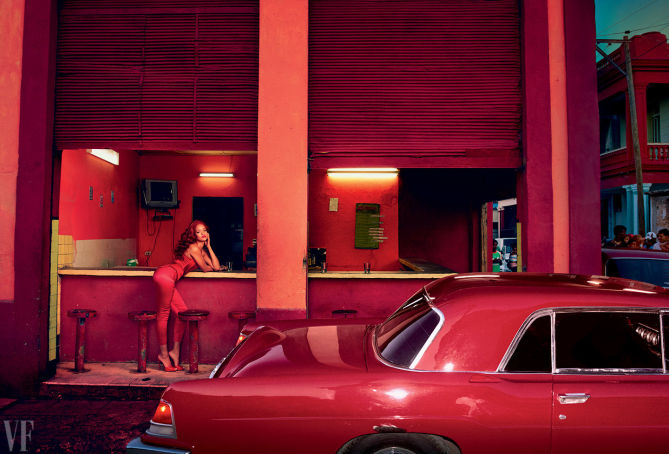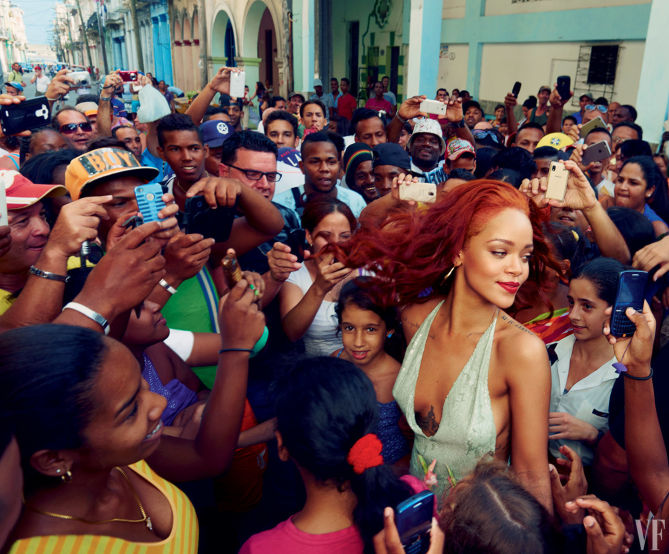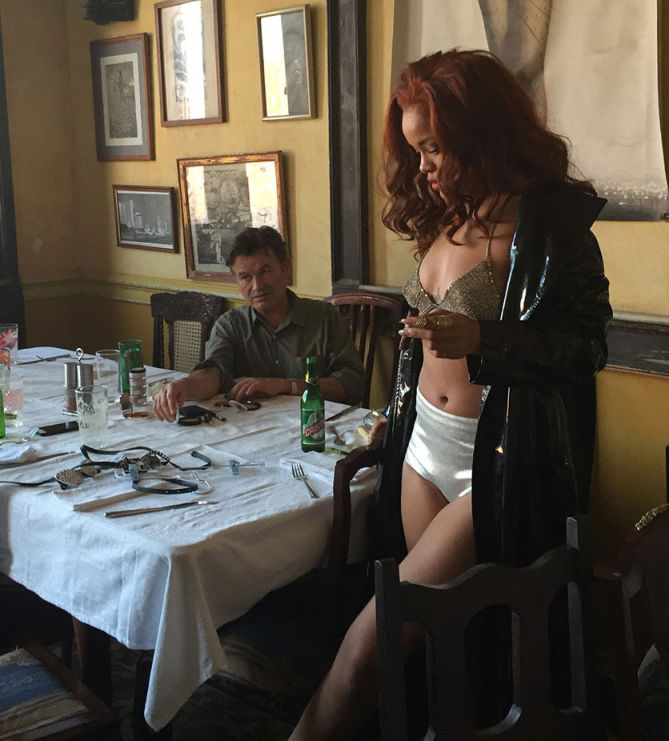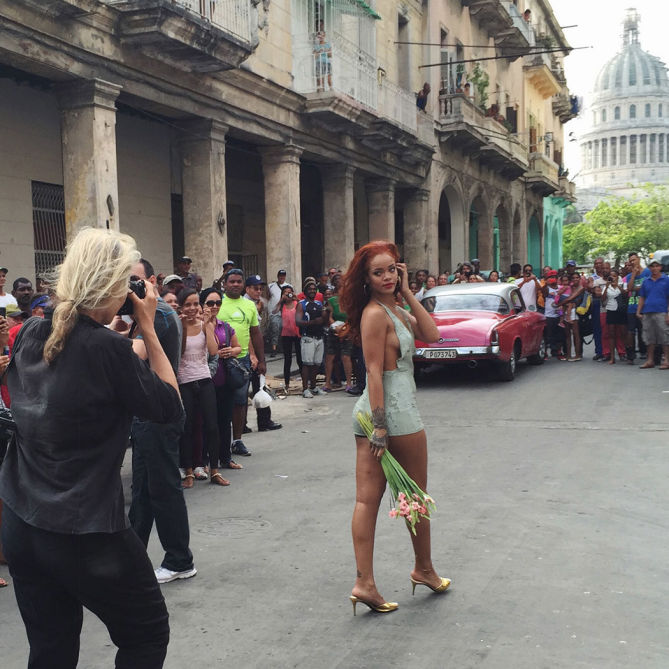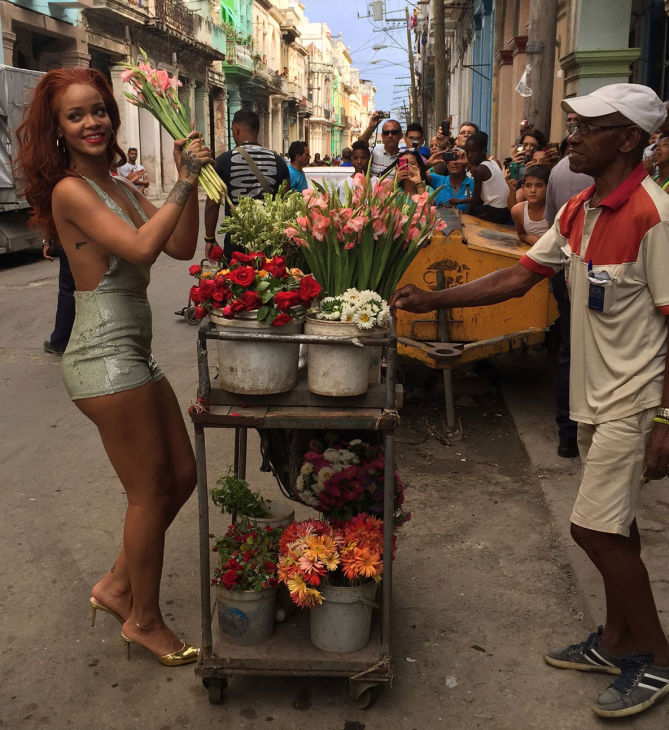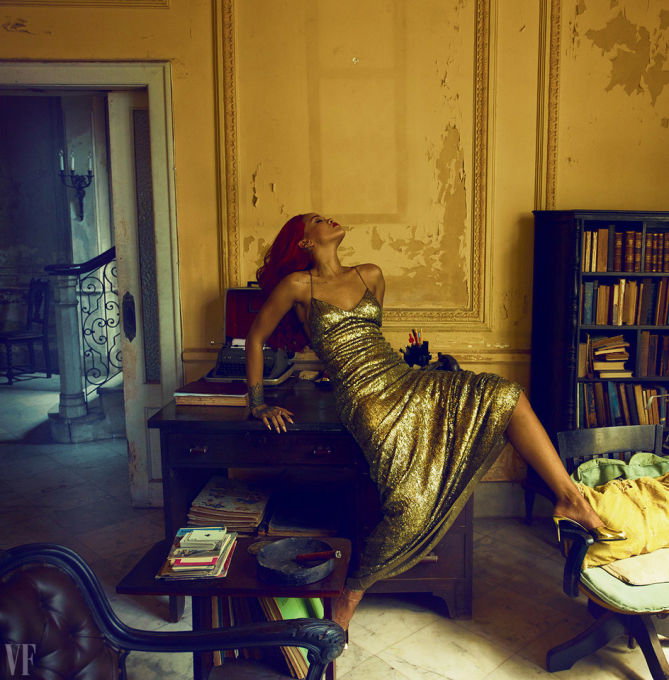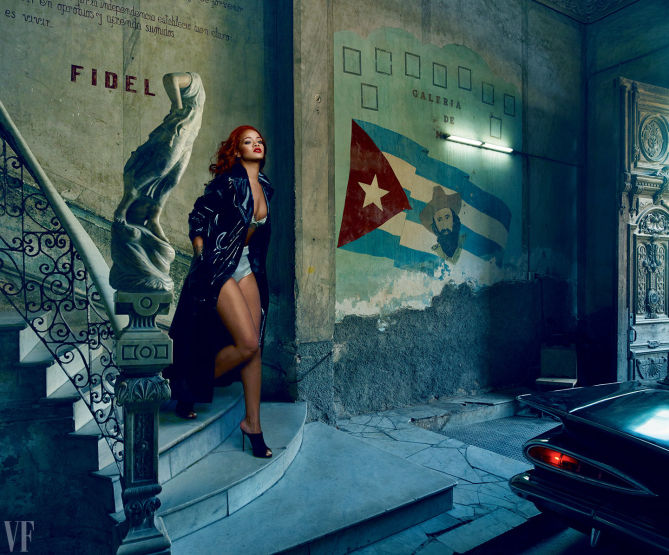 Rihanna visits Cuba for her latest project as the cover model for Vanity Fair's latest issue
What drew people's attention the most, however, was a shot of the Barbadian beauty lounging on a bed with her butt on full display. I'm guessing the public made a fuss about it not because it was taboo, but more because she looked insanely good with her derriere fully exposed.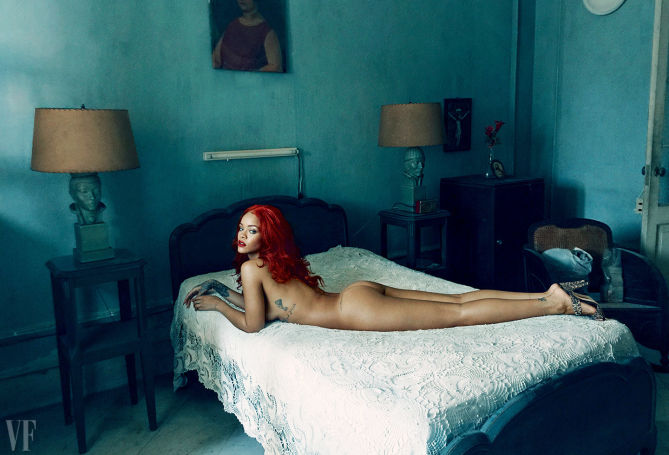 Rihanna bares it all in this shot for Vanity Fair's latest issue
Let's be honest here. Rihanna, with her red mane and gorgeous skin, looks drop dead stunning against that lace-covered bed. Would you agree?
Now let's forget about Rihanna's sexiness for a moment, and focus on her shoes. After all, that's the reason why she's here today.
Rihanna's metallic gold slides, as well as the black and red pairs from the staircase and bar scenes, are all from Giuseppe Zanotti. One is crafted from metallic leather, while the other is crafted from leather and satin. All three styles come with self-covered 5-inch-tall heels. Below is a closer look at the gold and black: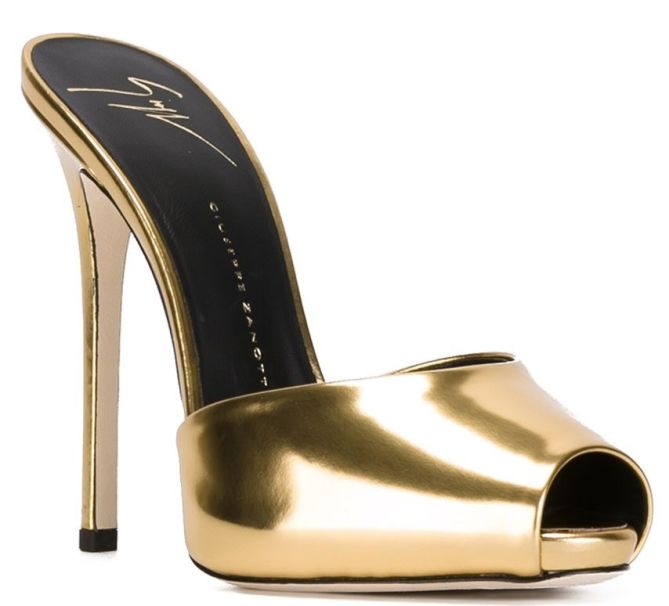 Giuseppe Zanotti Metallic Gold Peep Toe Mules, $595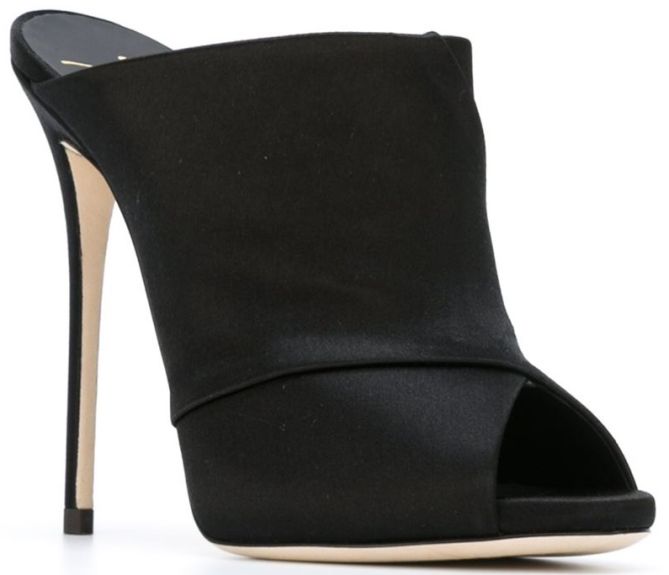 Giuseppe Zanotti Criss-Cross Satin Peep-Toe Mules, $601
You can grab Rihanna's shoes online if you fancy them. The tall red mules aren't available anywhere, but if you don't mind getting a shorter pair, simply head over to SAKS:

Giuseppe Zanotti Red Patent Mid-Heel Mules, $595