Airport security people offer no exceptions — even if you're a well-known celebrity like Rihanna. The pop diva had to go through the routine security check as she made her way through Miami airport to catch a flight out.
Rihanna was dressed to impress for her plane ride. Her airport style consisted of a black midi dress teamed with spot-on extras that included a leather jacket, a handgun-printed clutch, a structured backpack, lots of bling, and a pair of black patent combat boots. With all the add-ons, she reportedly had to go through the metal detector several times before finally taking off her boots, at which  point, she was then cleared to proceed.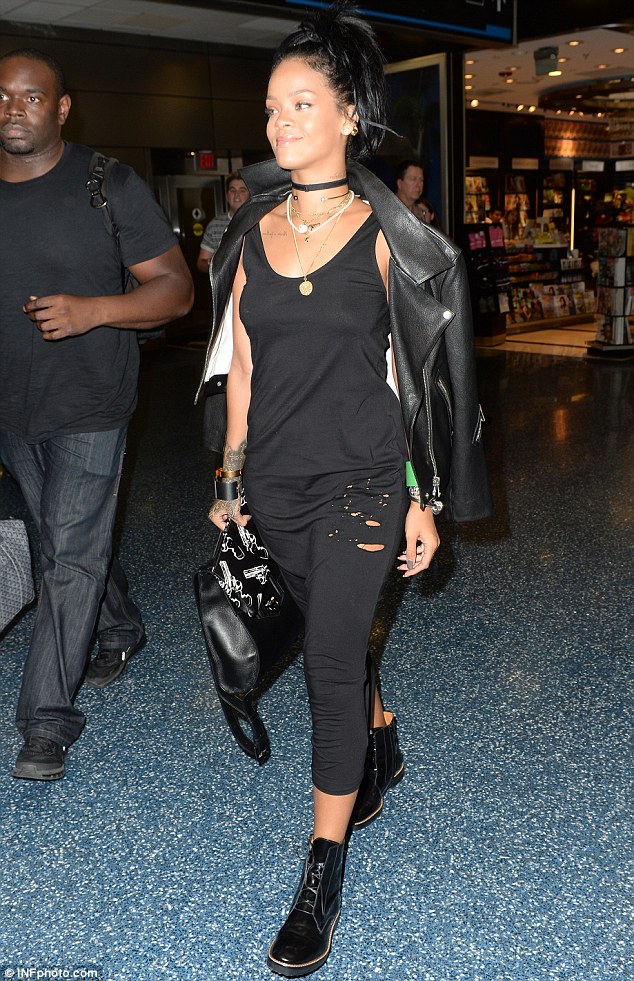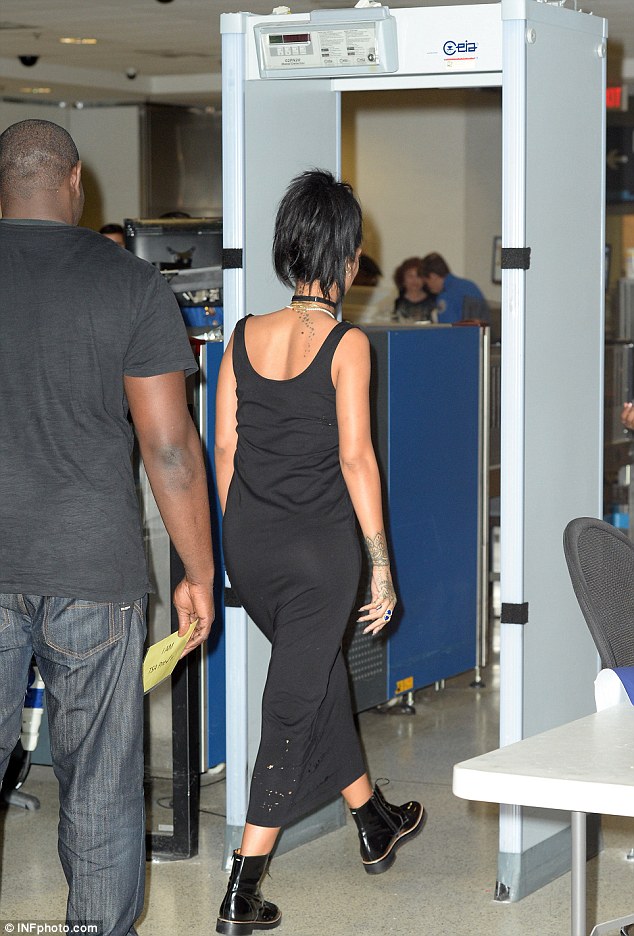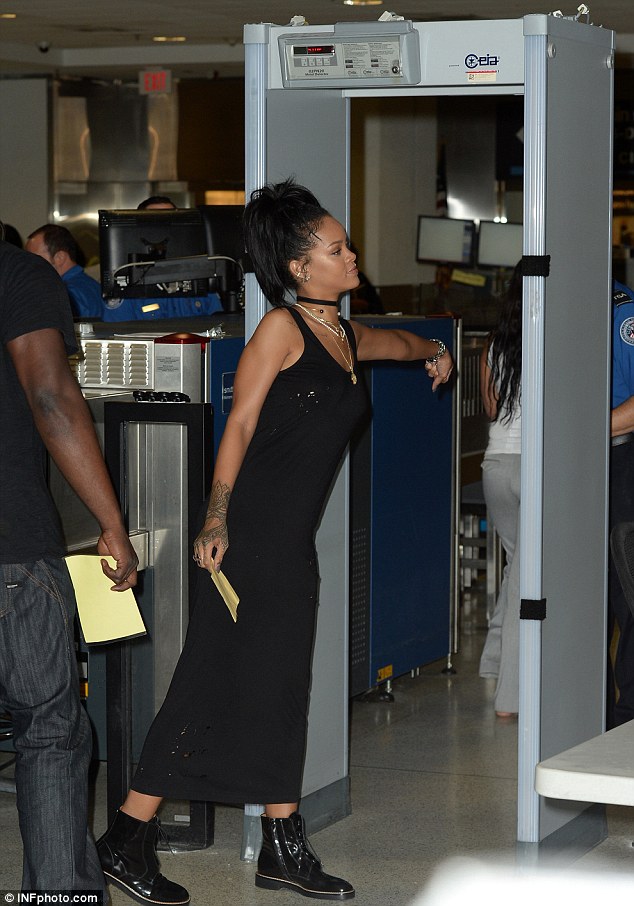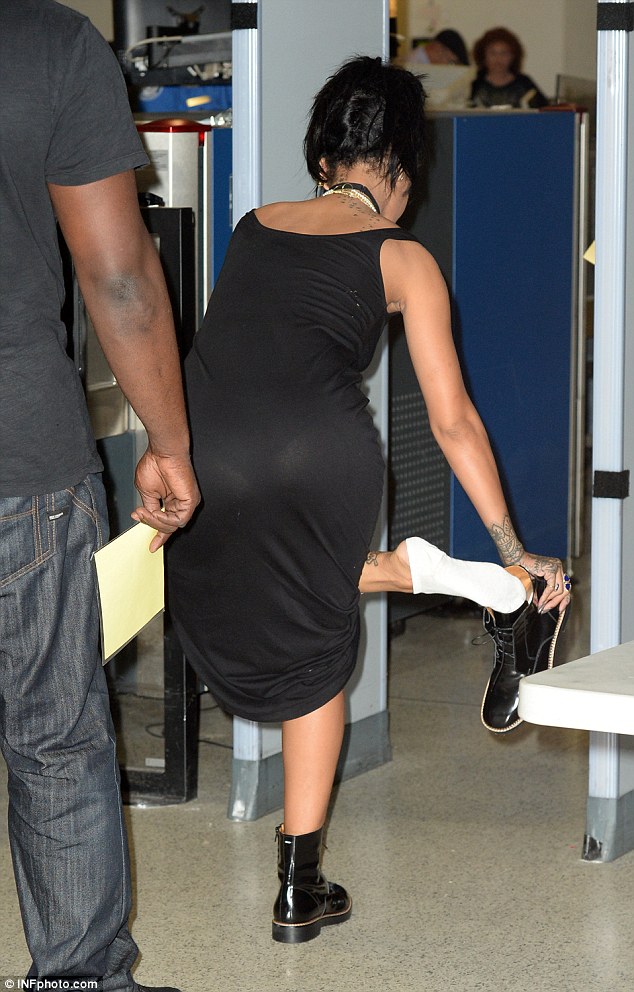 Rihanna goes through a metal detector at Miami airport several times before finally getting through after she removes her patent boots, October 9, 2014
This is one proof that even celebrities don't get the VIP treatment in airports. And for good reason, of course. With that said, I thought I'd talk a little bit more about Ri-Ri's patent boots. While they may seem like a pair of Dr. Martens from a distance they're actually from Maison Martin Margiela. These shoes feature patent leather uppers, chunky leather soles with 1.25-inch-tall heels, and a decorative lace-up design running through the center. You can find them in three difference shades — black, blue, and bordeaux (like maroon).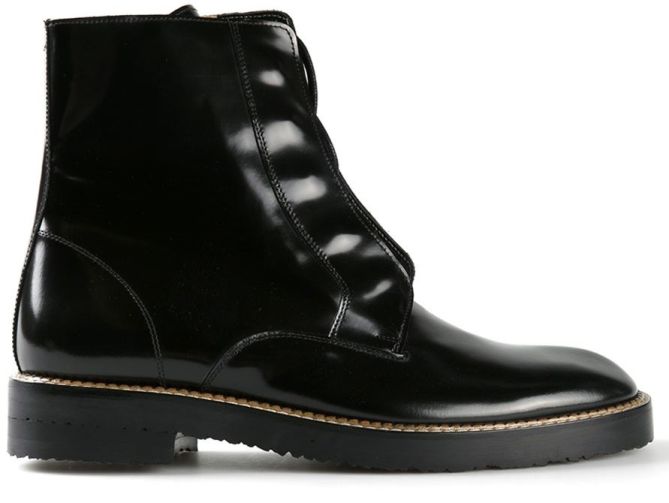 Maison Martin Margiela Patent Lace Up Boots in Black, $995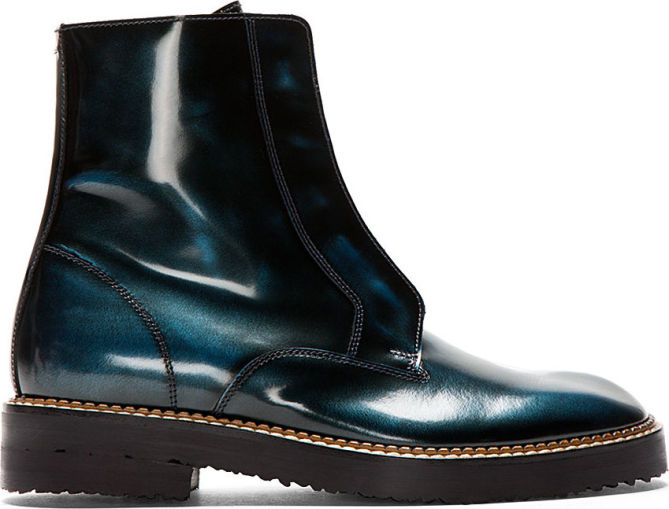 Maison Martin Margiela Patent Lace Up Boots in Teal Blue, $995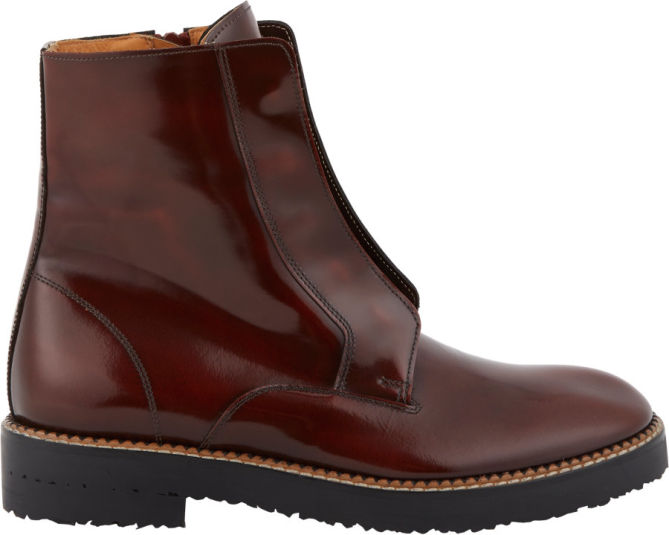 Maison Martin Margiela Patent Lace Up Boots in Bordeaux, $995
If you want a pair, you can easily find these boots online. They retail at a pricey $995 a pair. But to be honest, it's not really necessary for you to spend that much. You can still steal Rihanna's latest plane-ride style by grabbing a pair of Dr. Martens boots instead. I mean, why spend almost a thousand dollars on shoes when you can get the same thing (perhaps even better) on a pair that will only set you back $135? Check out the Dr. Martens 8-Eye boots below: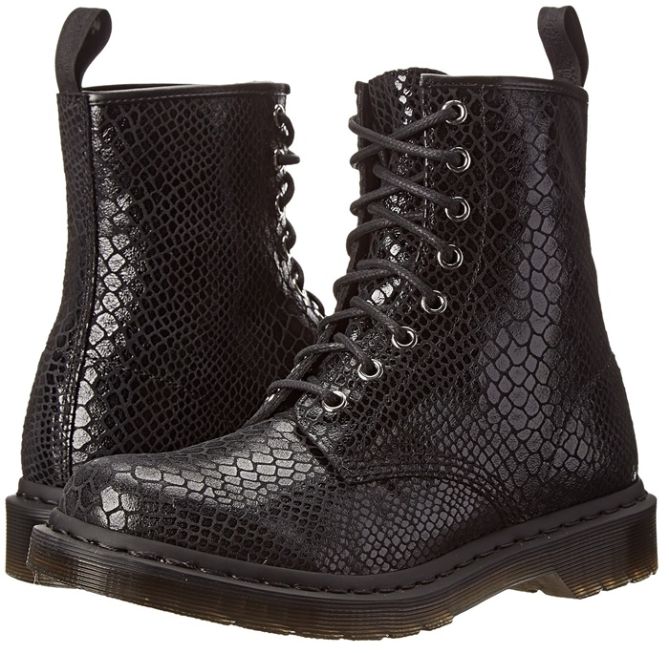 Dr. Martens 1460 8-Eye Boots in Black Snake, $135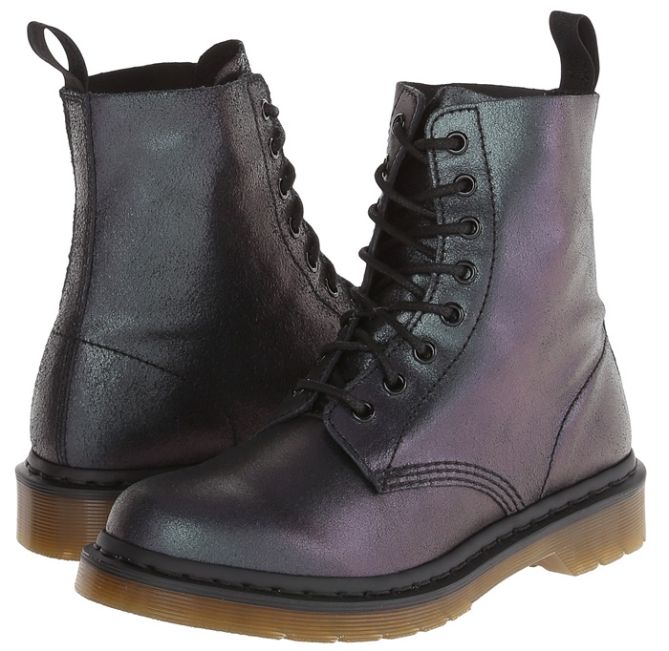 Dr. Martens Pascal 8-Eye Boots in Black Crackle Suede, $135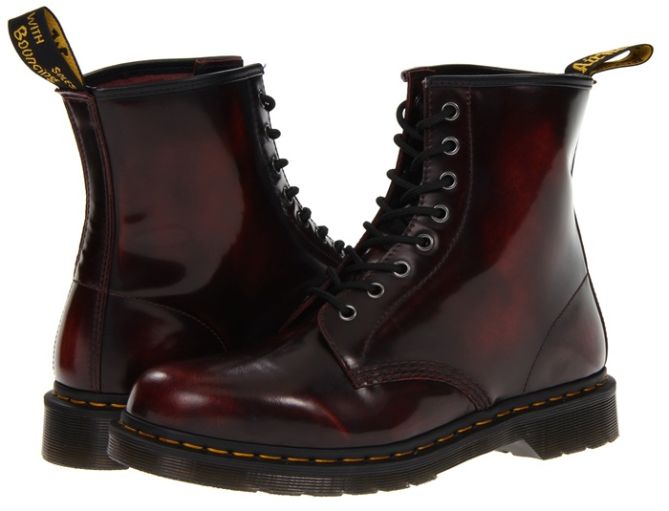 Dr. Martens 1460 8-Eye Boots in Red Arcadia, $130