Pointy Aquazzura lace-up flats and heels are on my hit list. The sad thing is they're so expensive that saving up for them takes a long time. After seeing Rihanna rock not one, but two pairs of pointy lace-up shoes this week, I'm even more excited to get a pair (or two) of my own. The pop diva used her lace-up flats as airport shoes for a flight back to Miami after a one-day trip in London, where she was spotted sporting another pair of pointy lace-ups — this time, with high heels — together with an all-black attire as she visited Claridge's.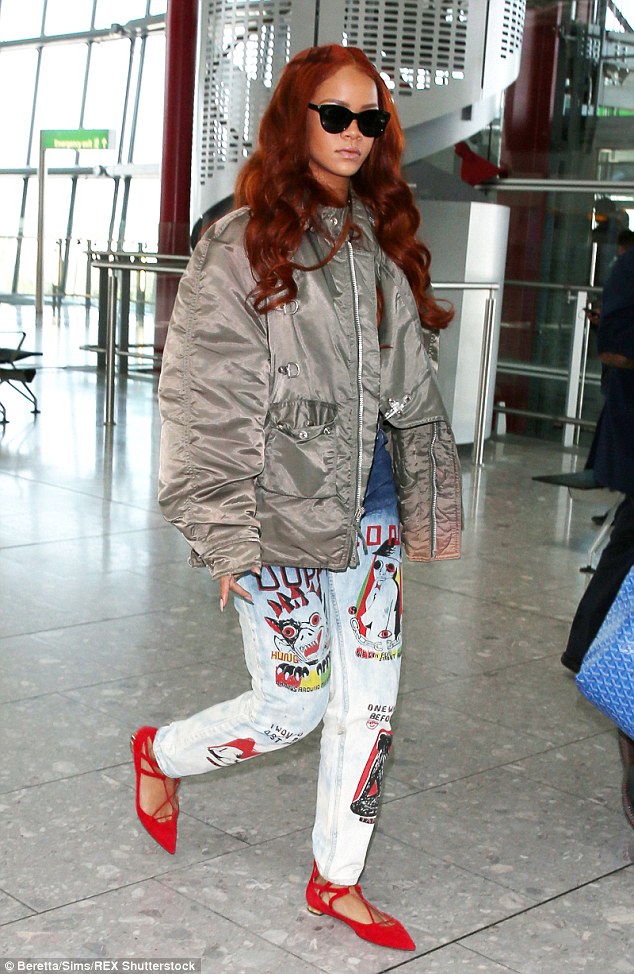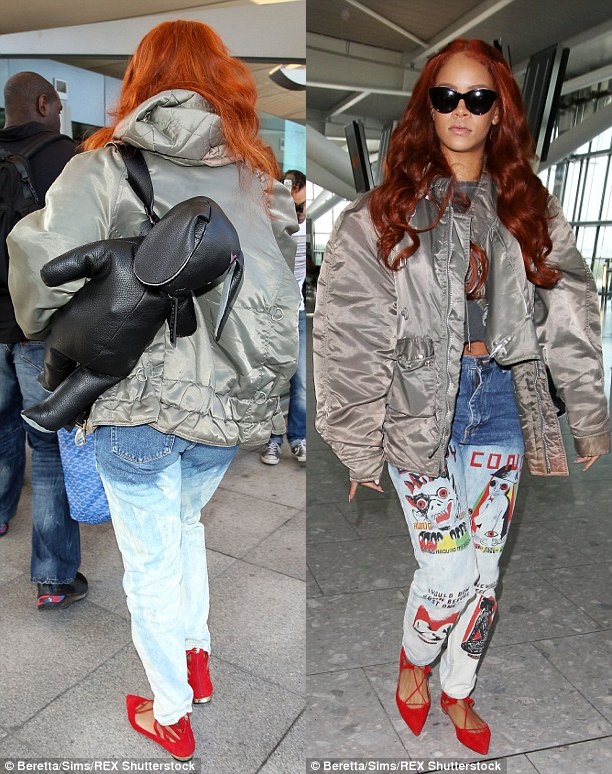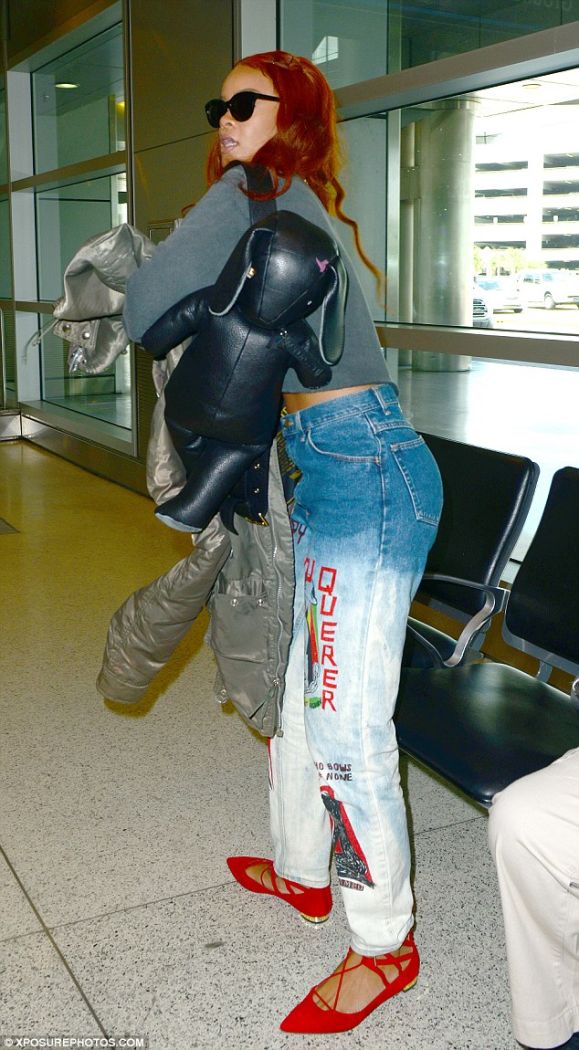 Rihanna wears flaming red pointy lace-up flats with her frumpy boyfriend jeans and bulky satin jacket as she catches a flight to Miami at Heathrow Airport, May 27, 2015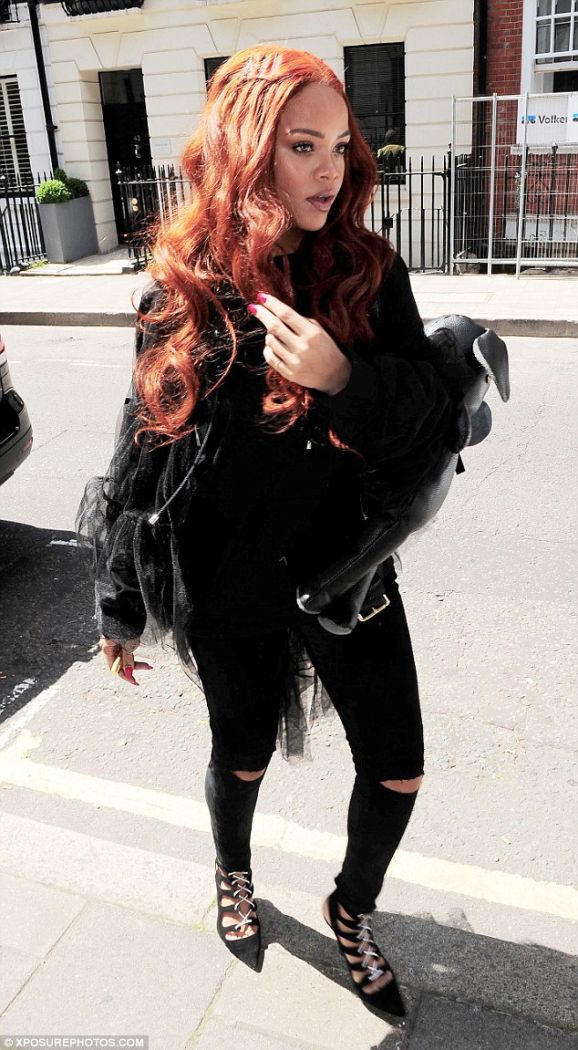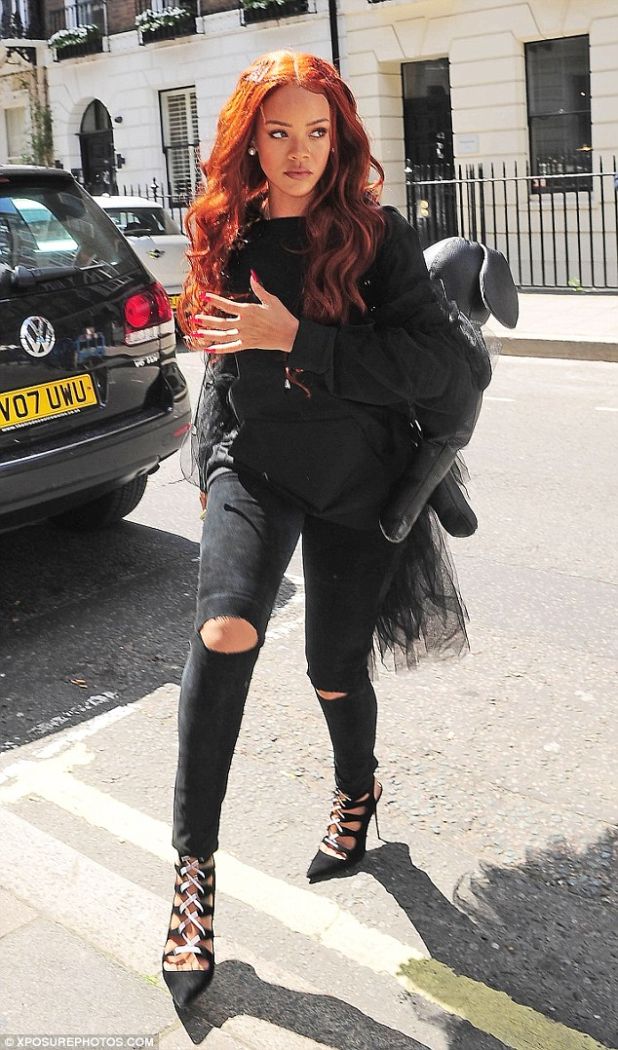 Rihanna rocks an all-black attire with pointy lace-up pumps while on her way to Claridge's in London on May 26, 2015
I love, love, love, Ri-Ri's taste in footwear this week. What about you?
In case you don't already know it, the red flats are from Aquazzura. They're the "Belgravia", a style  detailed with pointy toes, very low gold heels, lattice-like cutout straps at the ankles, and thin lace-up closures that run through the center.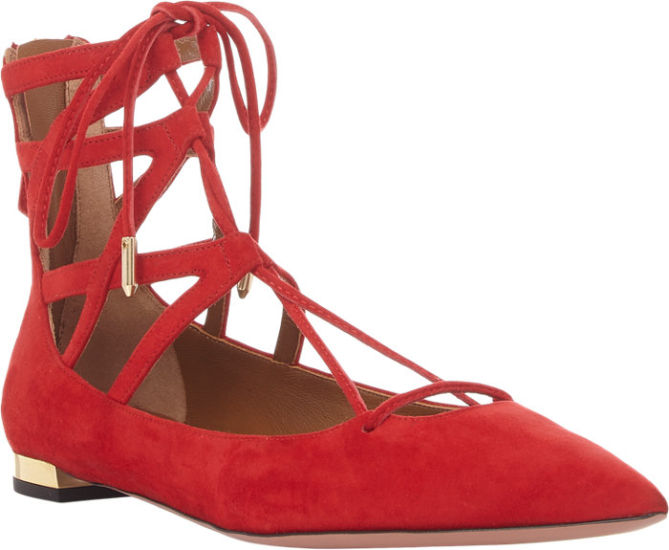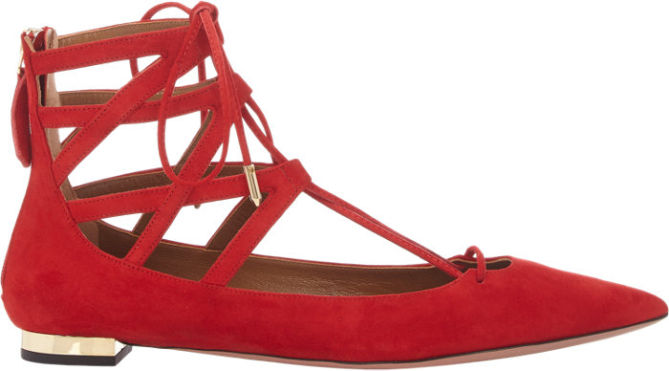 Aquazzura Belgravia Lace-Up Flats, $695
The Belgravia flats come in several colors, from classic black suede to hot pink. You can easily find them at Barneys if you want a pair.
As for Rihanna's black-and-white pointy lace-up pumps from her trip to Claridge's, they're from Manolo Blahnik. The style is called "Latta", and if I'm not mistaken, she's had the pair for quite some time now.
The pumps feature open heel cups, slim stilettos, and cutout straps on the vamps punched with holes to accommodate the contrasting lace-up closures that run through the center. Below is another color of the Latta: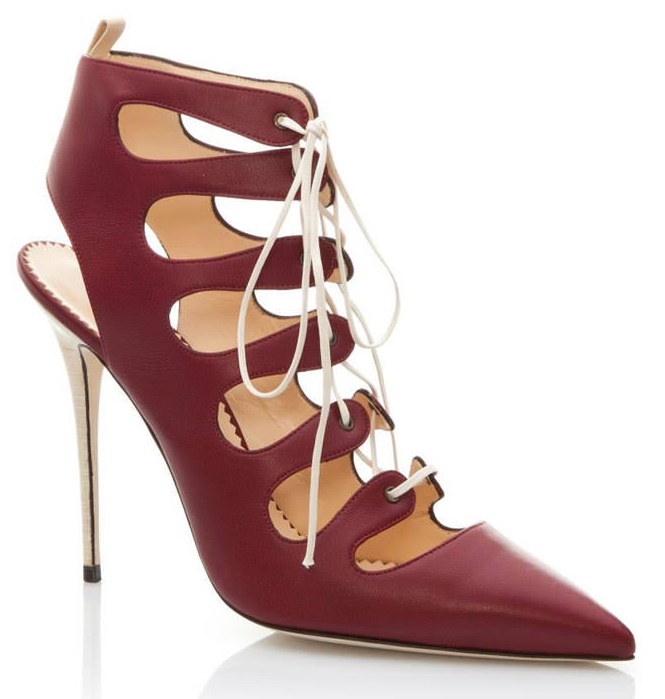 Manolo Blahnik Latta Pumps, sold out
If you want the Latta, you'll need to visit consignment stores or marketplaces like eBay because they're no longer available. If you're open to grabbing similar style shoes with a more palatable price tag, try the L.K. Bennett "Honor" pumps instead: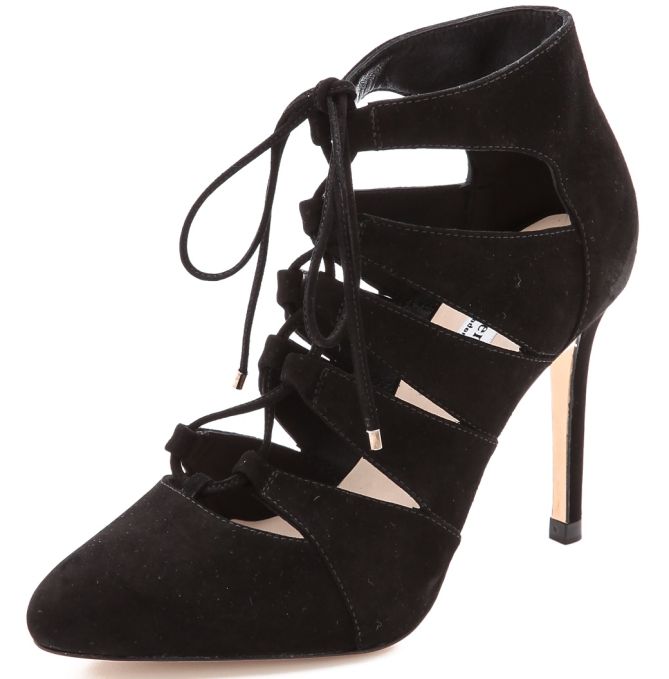 L.K. Bennett Honor Lace Up Pumps, $297.50 (was $425)